Remembering Mavis Gallant.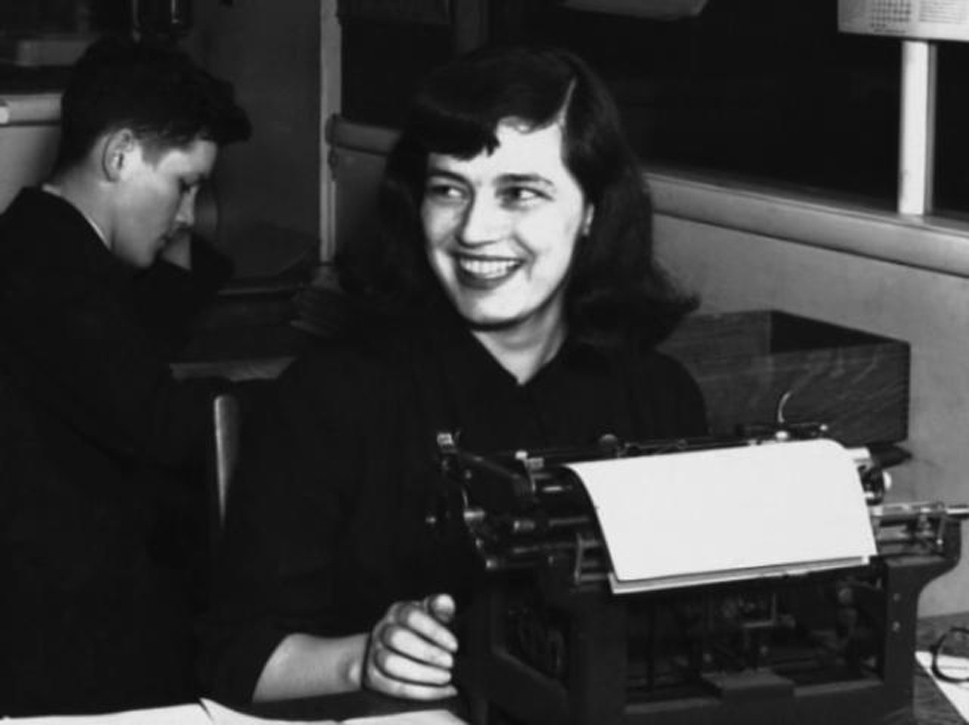 Mavis Gallant, known for her prolific and trenchant short fiction, has died, at ninety-one. Born in Montreal in 1922, she had a brief career as a journalist, but soon after The New Yorker accepted her first short story, in 1950, she embarked for Paris, where she lived most of her life. As the Times notes, she took as her primary subjects "the dislocated and the dispossessed": neglected children, failed parents, anyone living alone.
In her 1999 interview with The Paris Review, she gave as eloquent and persuasive an argument for the necessity of fiction as any I've ever encountered:
A journalism student in Germany once told me she was bothered by the fact that the most plain and simple and ordinary news stories could conceal an important falsehood. She gave me an example, say, a couple celebrating their seventieth wedding anniversary. They will sit holding hands for the photographer and they've had their ups and downs over the years, but the marriage has been a happy one. The reporter can only repeat what they say. But what if the truth is that they positively hate each other? In that case the whole interview is a lie. I told her that if she wanted to publish the lie perceived behind the interview, she had to write fiction. (She became a critic, by the way.)
That ironic aside, deceptively casual, is characteristic of her work. In addition to this interview, the magazine published an excerpt from her diaries in our Fall 2003 issue. The portion below—in which Gallant reacts to the death of her neighbor, the French actress Alice Sapritch—captures her matter-of-factness, her careful eye, her seemingly effortless powers of perception, and her black but empathetic humor. It reminds us what a talent we've lost.
Sunday 25 March 1990

People I know who had no great use for Alice S. as an actress seem hungry for details. The house, and her shuttered windows, appear on TV like a celebrity. Strangers collect in the street as if visiting a shrine. She was an eccentric, a deliberate, a calculated oddity, with her wide-brimmed garden party hats and long cigarette holder, the butt of male comedians and imitators on chat shows. Once a few years ago when we were both standing in the street, waiting for taxis, I asked her why she put up with it—just like that. She said in a normal, not an affected, voice that I didn't understand her career, that it was important to be recognized and talked about. When the car came for her it wasn't a taxi but an open car with two young men in it, one in the backseat. The driver leaned over to open the door from the inside but when he saw me staring changed his mind and got out and came round to usher her in. His face and manner were supremely insolent: he was playing it for the fellow in the backseat and for a total stranger. Meanwhile she swept in, holding her hat. Did she have on long gloves? I mustn't add props to the scene. Impossible not to think of Gloria Swanson, and Sunset Boulevard, except that Alice S. was in a real world every minute, every second, playing the idea of an actress, a grande dame, a monstre sacrée. I'd like to take it one further and say she knew it was a joke, but I can't be sure.

Mme B., the concierge, tells me what happened yesterday. (Some of the friends who called me this morning kept asking if Alice S. had really died; there were contradictory stories going about.) Friends or relatives had arrived before the firemen, who were supposed to be giving first aid. The friends or relatives wouldn't let them in. They kept issuing statement, "A.S. is alive and under intensive care." Meanwhile the captain of the fire brigade—pronounced caption by Mme B.—sent for the police. That was how conflicting stories occurred. The capitan told Mme B. that her loved ones would not accept the truth, and that she was "dead, dead, dead."