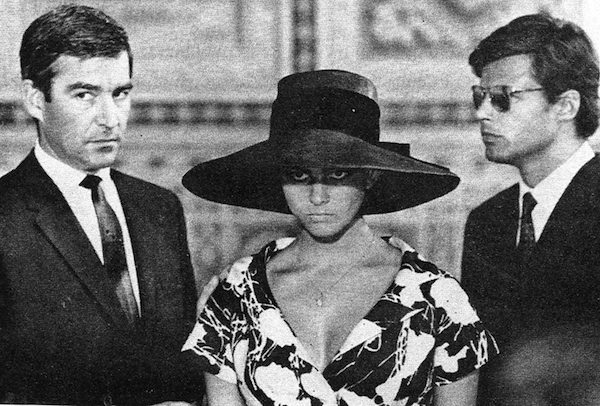 Late at night for the last few weeks I've been rereading The Innocents Abroad. I think Mark Twain will always be my favorite writer, or at least the one I enjoy most easily, even when he's not being great. The Innocents Abroad—his magazine account of a tour through Europe and the Holy Land—is not great Twain. He knows nothing about art. (Mainly he hates it.) He's bigoted toward Muslims and Catholics, in his grumpy unserious way. He spends most of the trip tired, skeptical, and bored, at times you can almost see him counting the words in a sunset, but for me this is all part of his charm. Twain wears his shtick so easily; a book like The Innocents Abroad reminds you that he was not only our first great allegorist of race, or our first great master of dialect, or the one who first understood American prose as such, or the perpetrator of several extremely weird book-length satires—he also happened to be the David Sedaris of his time. Which is to say, a humorist, an easy writer, who speaks to what is ordinary and irredeemably podunk in us all. —Lorin Stein
I was lucky enough to catch the new print of Sandra at New York's Film Forum last week, but it is well worth seeking out on your own: Luchino Visconti's lush 1965 retelling of the Electra myth is gorgeous, campy, and lurid beyond measure. Claudia Cardinale and Jean Sorel are undressed for absolutely no reason far more often than they need to be; there's Italian palazzos, stunning scenery, and just a pinch of "Blood of the Walsungs"-style incest. Need I say more? —Sadie O. Stein
Following the sage advice of my Paris Review Facebook feed, I read Jack Gilbert's Art of Poetry interview from issue 175. Two things, in particular, felt essential to his work: his romantic distain for "clever" poetry—i.e., poems that are "extraordinarily deft" when it comes to technique, but hollow at their core; and his unabashed admission that of course his poems are taken directly from experience—"why would I invent them?" One need only pick up his collection The Great Fires. In "Finding Something," we see Gilbert caring for his wife Michiko as she is dying of cancer. He describes a scene both unbearably sad and totally mundane: she has become so weak that she cannot go to the bathroom without leaning against her husband's legs. There's nothing even remotely clever about the final lines:
How strange and fine to get so near to it.
The arches of her feet are like voices
of children calling in the grove of lemon trees,
where my heart is as helpless as crushed birds.
—Fritz Huber
Joan Didion's Play It As It Lays is only 214 quick pages, yet in these eighty-four brief chapters she to leave us with a nightmare that we can neither explain nor get enough of. It's a relatively sparse novel, but still a hypnotizing, morbid story of a wounded woman incarcerated by the misfortunes of her own making. Every word is laden with Maria's torment, heavy with cafard; yet there's a peculiar pleasure derived from Didion's control over language. "All day she was faint with vertigo, sunk in a world where great power grids converged, throbbing lines plunged finally into the shallow canyon below the dam's face, elevators like coffins dropped into the bowels of the earth itself." —Caitlin Youngquist
This morning, Lorin, Edan Lepucki of the Millions, and Square Books' Richard Howarth discussed their favorite titles of 2013. Check out the audio here. —S.O.S.