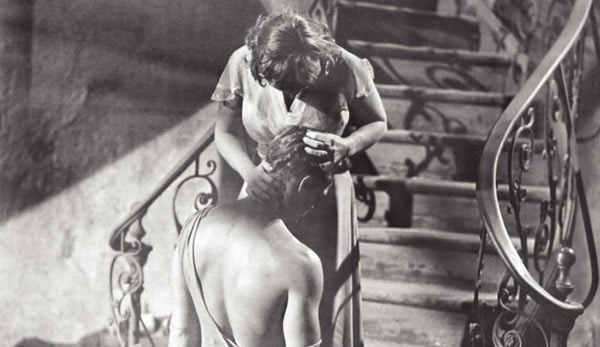 "The subject of childbirth is an old and honorable one on the screen and on the stage," wrote Tennessee Williams to Irene Selznick and Elia Kazan, his producer and director for the 1947 Broadway premiere of A Streetcar Named Desire. "It has been treated so frequently that a good many well established conventions have sprung up about it, so that it can be treated realistically and without offence to good taste."
Williams was not, of course, here to witness the 2013 summer of public pregnancies: the Kardashians, amply exposed in tabloids; and the royals, followed everywhere, including through The Daily Show's segment, "On Her Majesty's Secret Cervix." If he were, he could have also tracked my own experience, important not only to my friends and family but apparently also to old men passing on the sidewalk ("Talk about timing, you must be hotter'n hell!"), Whole Foods shoppers ("Did you read that piece last week about cord clamping?"), and a young female officer in a police buggy stopped at a light, noticing me under my umbrella at the crosswalk ("Is this your first? Are you nervous? Ooooh, it's gonna huuuurt!").
It makes me wonder if this is the end-game foreseen by the Breen Office—if, brandishing the Motion Picture Production Code, they policed the depiction of pregnancy and childbirth "in fact or in silhouette" as aggressively as they did knowing that if they did not, at the end of the slippery slope would be the subjection of women everywhere to unsolicited commentary about their impending deliveries. It almost makes me want to defend the principals of privacy and decorum behind the Code, in an era during which, I'm fairly certain, neither friends, nor family, nor colleagues, nor perfect strangers would reach out for one's ever-expanding belly for a grope. It was in that era that Tennessee Williams composed A Streetcar Named Desire, and fought for gains that created one of our most lasting cultural milestones—along with some unintended consequences in the supermarket check-out line.
In a trove of working material by Tennessee Williams for A Streetcar Named Desire—both the play and the film—that has recently come to light, including numerous reworked scenes offering insight into Williams's life and lifestyle as well as into his working process and the well-spring of some famous lines, are three versions of a memo on "the subject of Stella's Pregnancy." Williams painstakingly composed and revised and revised again his defense of this important aspect of the play before sending it to Kazan and Selznick, working with him on the premiere at New York's Ethel Barrymore Theater starring Marlon Brando, Jessica Tandy, and Kim Hunter as Stella.
In the play as composed—and after some struggles, as ultimately performed and published—Stella's pregnancy is a pivotal plot point from the beginning. In the first of eleven scenes, when the two sisters reunite, Blanche comments on Stella's weight, calling her "plump as a little partridge," and warning her "to watch around the hips a little." We're therefore not surprised in the next scene, when Stella asks Stanley to keep the pregnancy from Blanche "until she gets in a quieter condition." Not the most patient of men, Stanley spills the beans before scene 3, and the knowledge heightens the brutality when Stanley hits Stella offstage—causing Blanche to cry out, "My sister is going to have a baby!" Later on, Stanley identifies the pregnancy as an impediment to their marital harmony equal to Blanche's presence: "… it's gonna be all right after she goes and after you've had the baby. It's gonna be all right again between you and me the way it was." Blanche reinforces their parity by viewing her birthday candles as items better saved for her incoming niece or nephew. Stella ends that scene—and diffuses the tension between her and Stanley—by going into labor. Her labor, 1940s-discreet, is depicted by her "quietly" saying, "Take me to the hospital." That night, home waiting for good news, Stanley plans to celebrate in advance with Blanche. In the wake of revelations about her unsavory past, she has fabricated a rescue mission by a former beau, and is packing to leave on an imaginary cruise. Stanley plays along: "Well, it's a red letter night for us both. You having an oil-millionaire and me having a baby." He dons his silk wedding pajamas: "When the telephone rings and they say, 'You've got a son!' I'll tear this off and wave it like a flag!"
Though woven throughout the fabric of the play, Stella's pregnancy, perhaps surprisingly, is something Williams had to fight for. In three versions of a memo—a typescript draft with his handwritten annotations, a cleaner typescript incorporating those notes, and a final, further revised typescript, headed in his hand, "To Irene and Gadg" ("Gadg" was Kazan's nickname)—he makes his case. Clearly responding first to questions of decorum, he writes that Stella needn't appear pregnant at fifty paces, or even twenty—concocting a potential calendar of the play that doesn't quite work—and adds, "Also in a poetic play it can be suggested by movement of body. A certain slowness and unwieldiness of movement, the characteristic backward leaning of pregnant women, together with the smock garment, is all that it is needed to convey the full impression of a woman in late pregnancy." (He does not seem to envision her in a bikini, or indeed to envision a time when any audience would want to see a pregnant woman so attired.) By the final version of the memo, he has added a structural defense of the pregnancy as well:
The elimination of the child might not seriously impair the 8th and 10[th] scenes but I think it would have a devast[at]ing effect on the last one as it would require an avalanche of exposition to explain the psychological change in Stella, the suddenly closer dependence on Stanley which forces her to choose in his favor. Also, it must be remembered that a child is visible, exposition is not. Audiences want visible signs.
Williams got his way—and the Pulitzer Prize, and the Drama Critics Circle Award—but had to go several rounds during the next few years to maintain the integrity of his script as it transferred to screen. In a letter from its film producer Charles Feldman to Williams's agent Audrey Wood explaining the evolution of the script, we learn,
There will be some changes in this last version as we have to submit it to the Breen office again. The previous script was never really fully cleared. I hope after Gadg gets here and we have had one long conference with the Breen office, our problems will be over—but who knows?
Williams and Kazan communicated regularly on the screenplay, and the final version is, almost line for line, identical to the play. While Kazan worked with Oscar Saul (who is credited with the adaptation) to open the play up and create some of the scenes and locations only referenced in the stage version, Kazan ultimately decided that the film was better served staying as close as possible to the original text. As Feldman writes to Wood, "I don't think there is anything left" of the first screenplay by Saul.
The primary differences between Williams's play and Kazan's screenplay are those compelled by the censors—primarily it is the final scene that suffered, much to Williams's chagrin, though he made the edits himself. Interestingly, this is a scene that gave Williams himself much trouble in the stage version: dozens of versions survive. Ultimately, Williams has the curtain fall on Stella sobbing in Stanley's arms. The pages we have include many subtle variations, but all of them end with Stella and Stanley together. In the screenplay, thanks to the Breen Office, Stella runs to her neighbors and tells them she will never go back. "A Street Car Named Desire was a brilliant film until the very end … I am sure that Kazan was as reluctant as I was to accede to this moralistic demand," he later remarked.
A loose collation of the stage script with the film would suggest that the Breen Office (which enforced the Motion Picture Production Code—commonly referred to as the Hays Code, simply because Hays was in the office when it was adopted, though it was Breen four years later who became its enforcer) had more of a problem with the depiction of Stella's pregnancy than with either of the two other potential problem elements of the script: the sexual orientation of Blanche's husband, and Stanley's implied rape of Blanche, though both would fall under the Code's lists of "Don'ts" and "Be Carefuls." In reality, though, while Feldman, Kazan, and Williams gained a lot of ground in retaining most of the original script—including Stella's pregnancy—the Breen Office did make a series of brief but meaningful cuts to the film prior to its release. These cuts have all since been restored, which is why the film appears to be as faithful to the play as it does. Even with those cuts, the film version of Streetcar predicted the end of the Code, which by the 1960s had lost most of its bite and in 1968 gave way to MPAA Film Ratings System thirteen-year-olds everywhere strive to evade today.
We've come a long way in our public discourse on the miracle of life since then—too far, some may argue while standing in the check-out line this summer. Williams's conclusion regarding the role of pregnancy in art, however, still holds true for life: "There is good and bad corn in the theater but I think it is legitimate corn to suggest the continuance of life in its eternal cycle."
Sarah Funke Butler is a literary archivist and agent at Glenn Horowitz Bookseller, Inc.