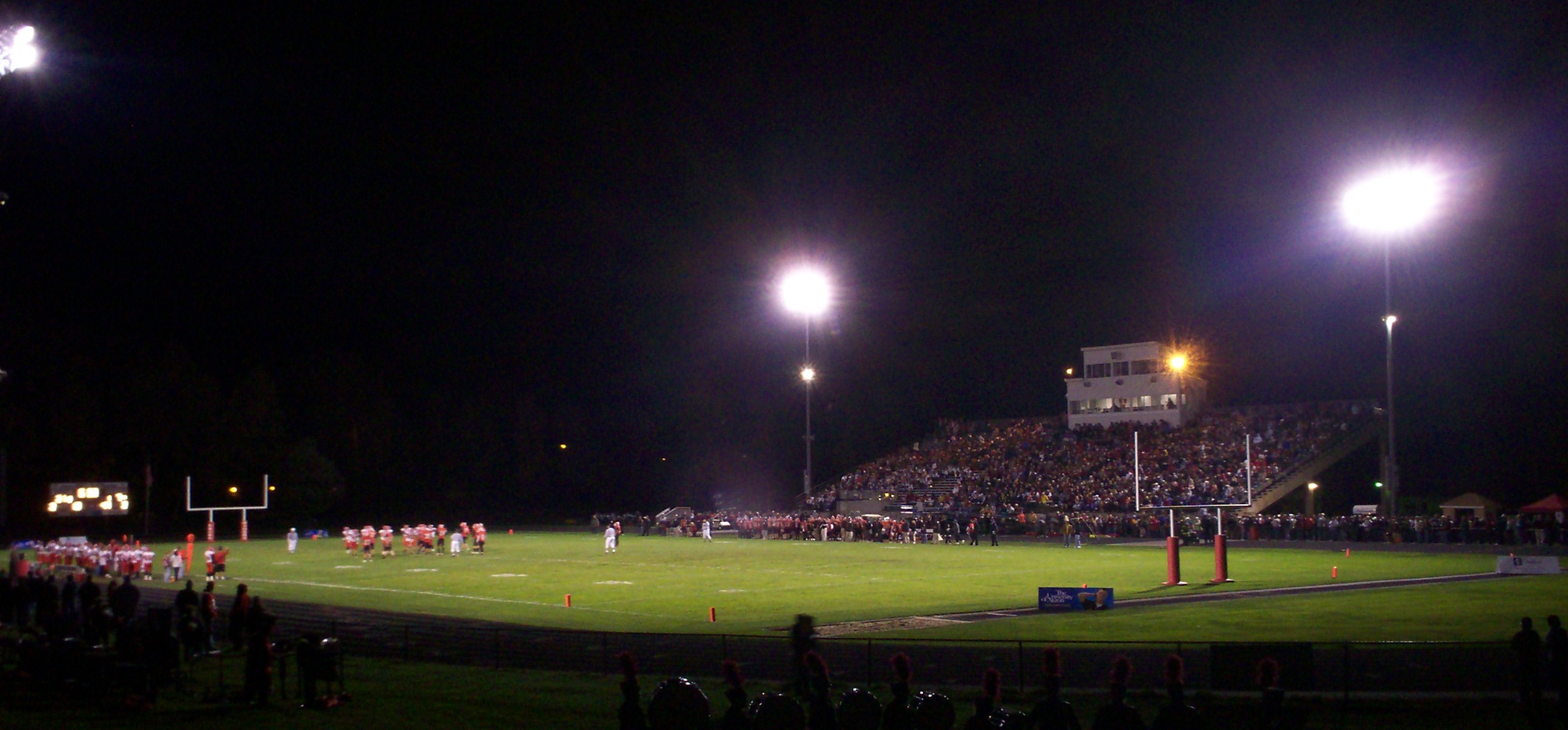 As they do every year, the prestigious Cal Hi Sports magazine, an influential prognosticator for gridiron talent, made a list in 1994 of the top prep quarterbacks on the West Coast. Among them were Kevin Feterik at Los Alamitos, who would end up starring for QB-haven BYU; Cade McNown, a lefty from Oregon who later stewarded UCLA's mini-dynasty; Brock Huard from Puyallup, Washington, who started as a freshman for the University of Washington and is now an ESPN analyst; a Michigan-bound senior from San Mateo named Tom Brady; and me.
At Beverly Hills High School I was that Johnny B. Goode character with "Golden Boy" sewn into the back of my letterman jacket. My favorite t-shirt read "Football is Life, the rest is just details," and that was an understatement. I wasn't the fastest or strongest kid, and, with my frame (6'1"), I'd never be considered anything but tiny at the college level, so I determined to be the smartest player in the game. And I studied like a Manning, becoming a geek of the game, a savant who could quote you strings of statistics like a cabalist. In contrast, the only thing I remember from my actual classes at the time is a sign one teacher had mounted near the clock in their room. It read: "Clock watchers, time will pass, will you?" I did, but barely. My devotion to the game was total.
So when, five years later, six months after quitting football for the second and final time, I woke up on a park bench in Berlin with no map, and no itinerary, I had no idea who I was.
Mere months before what would have been my senior season as the starting quarterback for a winning college program, I'd cast off all my belongings, turned my back on my teammates and everything I'd known for the past eight years, and set out on a freewheeling study-abroad program. This was the Grand Tour I'd read about in the work of Romantics, the path Byron and Shelley had taken in forging their mythical selves, updated with a Eurail pass and a Pell Grant. Out here, I could go anywhere, be anyone. But in every hostel mirror and bar window I saw reflected the beefy reminder of my past life.
Far from the cultish confines of my former existence, I found no boundaries to frame the field of play, no coaches barking direction, no mentors to light to way. No more was my name glued to the back of my shirt and repeated over the stadium loud speakers, attributing authorship to all my actions, positive or otherwise. All of that life was now, suddenly, irrevocably, gone. And every morning I began again, like an amnesiac, deciding who I was throughout the day before returning to a newborn innocence with sleep.
I had run half way around the world to feel this weightlessness, this limitless possibility. But the one thing I'd brought with me, the one thing I couldn't cast off, walk away from, or sell off in the Great Purge before my departure wouldn't let me go. Dogging me throughout the German capital, never more than a step behind, this shadow, its neck puffed up by power cleans and postcorners, kept bringing back my past. I had so easily left my jersey, my friends and my way of life, but still, so far from home, I was stuck with me.
* * *
I'd grown up watching college football, admiring the pomp and dash of the University of Miami and the geometric eccentricities of Florida State's offense, but had never played. My peewee years were spent playing soccer, and, what would have been my freshman year was lost tagging, smoking blunts, and perfecting the kickflip as a junior-high-roost-ruling ninth-grader. Basketball was my good sport, and I intended to try out for the team come winter—but when powerful and popular seniors from the football team greeted me affectionately as "Baby-C" in the halls on the first day of school, while my childhood friends cowered in awe, I saw the game's appeal.
Our team, at University High School in Westwood, was dreadful: Bad News Bears-dreadful, didn't even score for the first half of the season-dreadful. So as soon as I was old enough to play (fifteen for varsity in the L.A. Unified School District), I was made the starter. We still stunk up the schedule, but at least we scored a few points here and there. And, in the midst of my campaign, I heard the siren call of approval. Roaring crowds, batted lashes, and, albeit modest, glory, would make any man a convert; they made me a QB.
At the end of the year, our coach quit and counseled me to transfer across town from Uni to Beverly Hills High where I'd have the opportunity to face some great competition, and maybe put myself in line for a college scholarship. With hardly a thought I walked away from basketball and from my childhood friends to chase my new love. Incredibly, my dad set his mother up in an apartment in the flats ("the slums of Beverly Hills," colloquially), and I was allowed to transfer.
Right away I was that guy at Beverly: the new kid and captain of the team. I never went to parties, never ate fatty or fried foods, never drank soda or alcohol, never smoked or did much of anything other than lift, run, throw, watch film, analyze the game, and dream about the big stage. Well-rounded I was not. But I was good. The new team accepted me, welcomed me, and respected my obsessive commitment.
Not that it made us any better. We got blown out by a lot of that good competition and finished 2-8. But we had our moments. Before the Inglewood game I was so nervous I threw up, thought about quitting the team, about quitting football all together if it would have made the nerves stop—but then I threw four touchdowns in the first half and my coach took me out so I wouldn't break the school record in only my second game my junior year. At season's end, despite the abysmal record, I found a spot on most of the post-season honor lists. The letters from colleges flooded in, thousands of them, including a few handwritten notes from Pac-10 head coaches.
In the off-season I trained with Bret Johnson, a private coach in Orange County, and brother of then USC QB Rob Johnson. His two other clients were Feterik, a preseason All-American, and a rangy kid from Dana Point named Carson Palmer. I beat them both in every drill (though, for the record, Feterik was a junior and Palmer was going into his sophomore year).
My own hype grew more enthusiastic, and, perhaps because of this attention, we were invited to open the season in a nationally televised game at the Aloha Stadium in Hawaii. I threw for 328 yards and four touchdowns. Back home I overheard my coach tell the UC Berkeley staff that I was better than his quarterback who they'd given a scholarship a few years prior. What's more, we actually won some games. We had twenty-one points on the board before Redondo had a first down and I finished the game with three scores passing and two rushing. At Compton Centennial, we won in a landslide and I racked up seven touchdowns. During the halftime against El Segundo, en route to five more scores, my girlfriend and I were named Homecoming King and Queen. The band played Boyz II Men.
* * *
As little boys, is there anything we wish for more than to do something well, publicly, that others may see our success? Scrambling around the backyards of our youth, imaginary clocks ticking down, we can already feel the rumble of approving cheers in our throat, the hot spotlight of recognition. That sort of celebration is like a sybian stimulus to the mind of a teenage boy, and at season's end, I felt flush, ravished and desperate for more. 
I lusted to play for a USC, a CAL, UCLA or Oregon—or, if I really let me fantasies get away with me, Florida State, where the great Charlie Ward, my idol and the paragon for my style of play, was on his way to a Heisman Trophy and a National Championship. But recruiting season did not go according to plan. This was the year of the prototype, I was told, as schools opted to bring in big, NFL-sized QBs, though their stats were far and away inferior to my own.
Fine, so I wasn't big enough for the Washingtons, the Michigans, the 'SCs. But when the second-tier schools started to pull back my prospects went dark. When what I'd assumed were the sure things, San Diego State, Colorado State, and BYU—the schools that had courted me from the beginning, the recruiters with whom I was on a first name basis—backed out, I had to face the prospect of going scholarship-less.
Somewhere my story had begun to derail—the narrative I'd begun to script in my head was fading to fantasy. In a newspaper article about my "ups and downs" in the recruitment process, I was pictured on a pile of letters from college coaches, buried under trophies, all dressed up in laurels with nowhere to go. A rival coach expressed shock that I wasn't a day-one-signee, if not with a Pac-10 school, then at the very least with a WAC contender.
In my heavily festooned letterman jacket I looked like some banana republic despot and had even begun to attribute occult power to my jersey number, 4. I made up vanity license plates (FNTSTK 4) attesting to the marvel. But now my faith turned to superstition. The world of a teenager is flat, of a football player, finite, and I was standing at the very edge, looking out on nothing.
Finally, in the week before signing day, New Mexico State and Weber State came through with offers. The former hadn't won a game in almost two years. The latter, a 1-AA school in the Big Sky Conference, had a famously pass-happy attack and a Walter Payton Award-winning QB in the NFL. I went with Weber and I arrived on its campus in Ogden, Utah, with the great expectations of a blue chipper.
* * *
Football is no democracy. The better players are revered by teammates, coaches, even school administration. Break-out stars transcend the team unit and become something like local celebrities. In high school this meant wandering the halls with impunity. In college—with all that money on the line—this translates into political position among the elect. You are one of us, they seem to be saying, take a seat at the table. 
The coaches at Weber spoke to me as an equal, letting me in on their plans free of coach-speak and its psychological spin. They were grooming me to be the face of the program, and made no attempt to hide the fact. In an early scrimmage, I led the first team offense to a touchdown in a two-minute drill against the first team D. Afterward the head coach took off his cap—and with it his customary languid stoicism—and applauded. The rest of the team joined him. This sort of esteem and deferral from your teammates and your elders is intoxicating, and I was intoxicated by it.
They debated putting me in half way through my rookie year to make a push for the playoffs, but the coaches opted, instead, to protect my redshirt so that I could play a full four years and set records. On the bus ride home from the last game of the season against Idaho State, the offensive coordinator sat down with me to talk about the future. "Now we start to get ready," he said. He was almost giddy. "Now it is your time." It was pitch black and still I could almost see the sparkles in his eyes as he imagined a kind of hey-day, the two of us romping through the conference en route to piles of trophies.
Confidence—even outright cockiness—has its place on the field. If you flub something but still believe no one else could have done it better, then you have the nearly sociopathic, but necessary, ability to put the play completely out of your mind and come back on the next down expecting success. Without confidence, a player would disintegrate amid the torrent of challenges physical and psychological; with it, you trust all those reflexes burned into your white muscle fibers over years of practicing by rote—you just play. Hubris, however, is still hubris.
A few short weeks after my coach offered me the keys to the program, during Christmas break, I left Weber under the cover of night to transfer to a El Camino Junior College, a perennial powerhouse in Torrance where Steve Sarkisian had once starred before going on to BYU. Again I walked out on a group of friends to, as I saw it, improve my lot. I can't think that my parents were very much involved in the decision, just as they had looked on, powerless, as I had scoffed at invitations to play for Yale and Penn out of high school despite my sorry G.P.A. I had developed a taste for praise, and I longed to hear it in greater volumes. This ambition, that animates plucky Hollywood heroes, is also what ruins everyone's lives in Shakespeare. And, like a boyfriend who is made to feel so good by his girlfriend he comes to think he's too good for her, I felt ready to court princesses. Even if that meant I had to live at home and date her homely JuCo sister for a while.
If I went to El Camino and wowed (the thinking went) I might (might) get that elusive Pac-10 scholarship that, just in it's offing, would validate everything, would justify my very being. It was foolish and flawed, yet I saw some honor in it, too—betting the farm on a fantasy.
But I am a terrible gambler. In the first scrimmage at the new school my hip-flexor popped so loudly people a block away thought a gun had been fired. My season—and, I thought, my career—was finished. In tears I told my new coach that I was quitting the game.
It was just a muscle that tore, but I'd been wound so tightly for so many years I finally snapped. The entire scaffolding on which I'd built my life, the system of work and reward, the purity of my regimen and the circumscription of activities gave way. I locked myself in my childhood room with a black ceramic bong and a cache of chronic to smoke myself senseless.
To pay for my classes I got a job as a clerk on campus and sulked my way through the semester. For months I did little other than practice self-pity. I watched games—every game—compulsively, at once happy to just be a fan, and feeling somehow exiled from my real life. One Saturday, after I'd been watching ESPN for ten hours straight, my mom came in the room and said, "Are you getting a belly?"
The next day I called the coaching staff at Weber and—with a presumptuousness that shocks me even today—asked if I might reclaim my scholarship. They welcomed me back, but something was off. To their credit, my teammates would likely have welcomed me back among the elect, despite my desertion, had I been worthy. But I sagged. The confidence and talent that produces a kind of electric charge that can be felt in close proximity (and seen on television), had, in me, dimmed considerably.
Whereas I'd been largely injury-free throughout my career, I suddenly felt plagued. Coming down on a helmet in my follow-through during practice, I tore all the ligaments in my right thumb. A piece of bone chipped off to float around the knuckle like a dead moon.
But worse than the injuries was my flagging passion. After living as the monk in the tower for so many years I wanted only to be one of the guys. I went out, I partied, and I squandered an opportunity to play, losing out in a competition to a UCLA-transfer. Though my football mind was still as sharp, I couldn't compete with his skill set. 6'4" and Hendrix-handed, he could throw the ball a mile. But more lively even than his arm was his will: the guy had given up a spot on a Pac-10 squad for a chance to play.
In the great tradition of quarterback flame-outs, I was exemplary; I steeped myself in morass of cheerleaders and Bacardi and allowed myself to rot. There was no more applause, just the clap, from a girl on the drill team.
* * *
Finally, in my redshirt-junior year, after one of our QBs transferred (and, ultimately, led Oklahoma to a national championship, finishing second for the Heisman), and the UCLA-transfer went down with a broken leg, I got one more shot. Stout defense and a tough running game had gotten us through the early season 3-0, when top-ranked Montana came to town. A win over the perennial conference kingpin would put us in the national picture and in the driver's seat in the conference race for a postseason berth. It was homecoming; the crowd, a school record.
After the coin toss, our team reemerged from the tunnel through thick purple smoke. I'd arranged for us to swagger onto the field to the martial theme from The Empire Strikes Back. Early on, Montana's defense crowded the line of scrimmage to slow our nation-leading running back. Play action exaggerated the effect, laying out their secondary for me like a buffet, and, late in the first quarter, I hit our Z receiver on a post pattern behind their safety. Two plays later, our fullback ran it in to put us up 7-0.
At the half, the hype in the locker room was difficult to control. Linebackers had to tilt their heads back and howl just to let off excess energy. Coaches in corners spoke deliberately to clusters of players, as if to children in grave danger. They tried to focus us on what we could do better, project some of their seasoned resolve.
I sat quietly, alone as ever, inwardly chanting the mantra of a former coach, "It's never as good as it seems; it's never as bad as it seems." My position coach walked by and smacked me on the back of the head to say Good Job.
The second half was contentious; in the fourth, we battled back to go up 21-20. With a minute to go, our star safety got a pick to close the deal. As the final seconds ticked down on our biggest victory in recent memory, I threw the game ball into the stands. The crowd roared its approval.
In the mayhem that followed, my mentor—one of the best quarterbacks to ever play in the Big Sky Conference—ran on to the field to meet me on the 50. Under a shower of fireworks, he shook my hand and, in competition with the cannon fire echoing through the canyon, told me how proud he was. I floated through the post-game presser and a celebratory huddle in the locker room on a cloud of congratulations, delivered into the parking lot to a waiting crowd of family, friends, and fans. We made the top ten.
* * *
After the Montana game the great expectations returned. Everyone seemed to remember what I'd been meant for all those years ago as a touted freshman. Newspapers ran my picture on the cover and did long introspective profiles, painting me the prodigal and recasting my flight as a hiatus. After an easy win over Sacramento State, we returned home 5-0 for a tough Montana State team, and my utter unraveling.
On the first play from scrimmage I threw a slant to the wide side of the field. The ball was tipped, picked and returned for six. Twelve seconds into the game, we trailed 7-0. A few drives later, under heavy duress, I scrambled out of the pocket and threw the ball away, out of the back of the end zone. I'd walked almost all the way back to the sideline when I heard a faint cheer from the visitor's section. The ball had been intercepted—the second of four on the worst day of my playing career.
Still, down 10-7 on the last drive of the game, I made a few plays scrambling to get us within range for a 31-yard field goal—a gimme for our All-American kicker. But the snap was bad and he never got a shot.
After the game I went up to the press conference, alone, and fell on my sword. The Utah Standard-Examiner later remembered the moment kindly toward me. From their transcript:
Reporter: "How much responsibility do you feel, personally, for the loss?"

Wallace: "One hundred percent. How many people do we put on the field during a game? If there's fifty people, forty-nine of them played their best games and one person was able to lose it for us. I take full responsibility."

Reporter: "A lot of people are going to look at this and say, 'Chris Wallace lost the game.' Are you prepared for the criticism from the media and maybe some of the fans?"

Wallace: "Absolutely. I didn't listen to the media when they were saying good stuff, and I won't listen to the media now. The only people that I need to listen to are myself and my coaches."
Which is what you are supposed to say. But, by the end of that interview, whatever pilot light of confidence remained on, flickered, and then went out. I overheard my coach on the phone with a former quarterback saying that it had been a rough day. I interpreted this to mean, He is the worst player in the history of time.
The next week we played against a heavily favored Boise State team on their famous blue turf. In a late effort, I dove for the end zone but came up short. We lost the next game, and then the next, and then, suddenly, it was five in a row.
As the failings compounded, I no longer trusted my reflexes to respond as conditioned. I pressed too hard. I overthought everything.
Late in the season I rolled out of the pocket without needing to and missed a wide-open receiver by about thirty feet. The ref looked me in the face with patent disbelief and, breaking all protocol, said, "Geez, man."
* * *
In the last game of the season we were down late at home to Eastern Washington. We no longer had much to believe in and nothing to play for, but we marched down the field and, on the last play, I threw a touchdown to win it. Almost immediately I applied for the study-abroad trip that would take me to Europe throughout the summer, and before bothering to get word one way or another on my application, walked up the hill to the offices in Stewart Stadium. I sat down in the same chair where I'd been seated when I was promised the world and when I'd pleaded mea culpa. The meeting was brief, transactional, and the coach issued that gentlest but most stinging of verdicts: disappointment.
The teammates I lived with though were less dispassionate. By the time I got home to give them news that I'd quit I'd had a few goes at a bong and I confronted them with a mind in complete chaos. They lashed at me with accusations of betrayal and cowardice. They berated me and shook their heads. They couldn't conceive of anyone, much less a starter, ending a career of his own volition.
I'd already begun my retreat. But over the next weeks my feet pivoted and I broke into a full, sprinting escape. On New Year's Eve I was in Las Vegas, fucking our star player's girlfriend in the middle of The Strip. As if the general suspicion extended to me for being so un-bro-y and different wasn't enough, word of this grave offense would confirm my teammates contempt for me post-Montana State and post-resignation—if not put me in actual danger.
My last semester, the spring, I lit my pyre—a phoenix awaiting its ashes. I hung with the party kids, drank through the day, and rioted through the night. The round robin of cheerleaders heated up until the night of my going away party when, drinking capfuls of GHB, I went to bed with three of them at once.
But even as I was twisting like a top, threatening to skid off the table, I excelled in my classwork. I was named the most outstanding poet in my class, and tore through the Continental Philosophers looking for new heroes, new role models. In May, I picked up my diploma with a raft of decorations and a nomination for a Rhodes scholarship.
* * *
There is a saying in sports that when things are going your way, you never ask, why me. You never think, why have I won all these games, why am I playing so well, scoring all these points. When it comes, all success is the same success: preordained, confirmation of our just desserts. The highlight reel blurs in the memory to a wash of cheers and ecstasy.
Each failure, on the other hand, is specific and memorable. Every tiny regret hooks into your brain like a chigger and goes to work. For ten years after that Montana State game I took my public implosion to be some kind of cosmic confirmation of an essential flaw in my being. The five-game skid proved me a fraud, a failure, and forecasted my inevitable deadbeat-dom. I had literal nightmares, often, about blown plays from all the way back into my high school years; I entertained elaborate fantasies wherein things were made right. If the ball had just bounced another way I would have been, would get to be, a better me. I dreamed of returning to the moment it had all gone wrong. I longed for a rematch. I needed redemption.
When my hip popped, though I didn't know it then, I began my life after football. I turned on to the world around me, took an interest in books and ideas and began a streak of straight-As than ran almost unbroken through graduate school. Maybe I was hiding, burying myself in books—books don't boo you. But I was also teaching myself how to live. Stories aren't only about grand heroics, but lessons in survival, maps to moving on.
Beginning with my breakdown in Berlin, I fought to let go of the guilt of being #4, to clean the slate, to start anew. In this new life, I flopped and flailed and fucked up as spectacularly as I had in football, but still I couldn't just slough off the regrets as easily as I had my uniform. I dreamed of rewriting my story—indeed, rewriting this story—to make me better than I was, so that I might become better than I am.
But finally, a dozen years after the Montana State game, I went back to the transcript to read it as it was. I went back to the clippings, and rewatched the game film (that so famously "doesn't lie"), hoping to find it was neither as good or bad as it had seemed. I looked at the decisions I'd made, the ones that had haunted me for so long, to see them for what they really are: my story, but only a piece of it.
Chris Wallace is a writer and editor in New York.