I am at war with the obvious. —William Eggleston
Not long ago, I wrote about the formal and spiritual affinities between baseball and the genre of music called power pop. Both observe an "unwavering, repetitive adherence to form" while pushing hard against strict, self-imposed formal limits, thus "mak[ing] music out of a very precise, narrow, angular geometry."
Then, on April 8, the day before the Durham Bulls' inaugural home game of the season, Bull City Summer's first guest photographer, Alec Soth, gave a talk at the North Carolina Museum of Art, where his show "Wanderlust" is currently on view. He began by showing a slide, not of his own work, but of Flowers for Lucia by the photographer William Eggleston. Eggleston "hangs over me," Soth confessed, before showing a picture he made of Eggleston himself.
These disparate elements—power pop and Eggleston—came together for me just a few hours after Soth's talk, when the documentary film, Big Star: Nothing Can Hurt Me, about the seminal power-pop band, closed Durham's annual Full Frame Documentary Film Festival. (Eggleston appears in the documentary, so ravaged and slurred by years of hard living that the filmmakers resort to subtitling their interview with him in order to make him intelligible.) To make a nakedly baseball-centric comparison, you could say that Big Star was a can't-miss major-league prospect that somehow missed: led by the late Alex Chilton, the band should have found international fame but barely got out of Memphis, the Triple-A city it called home. Big Star was finished after two albums—both neglected on release, both now considered masterpieces. (The laggard, final Big Star Third is essentially a Chilton solo recording.)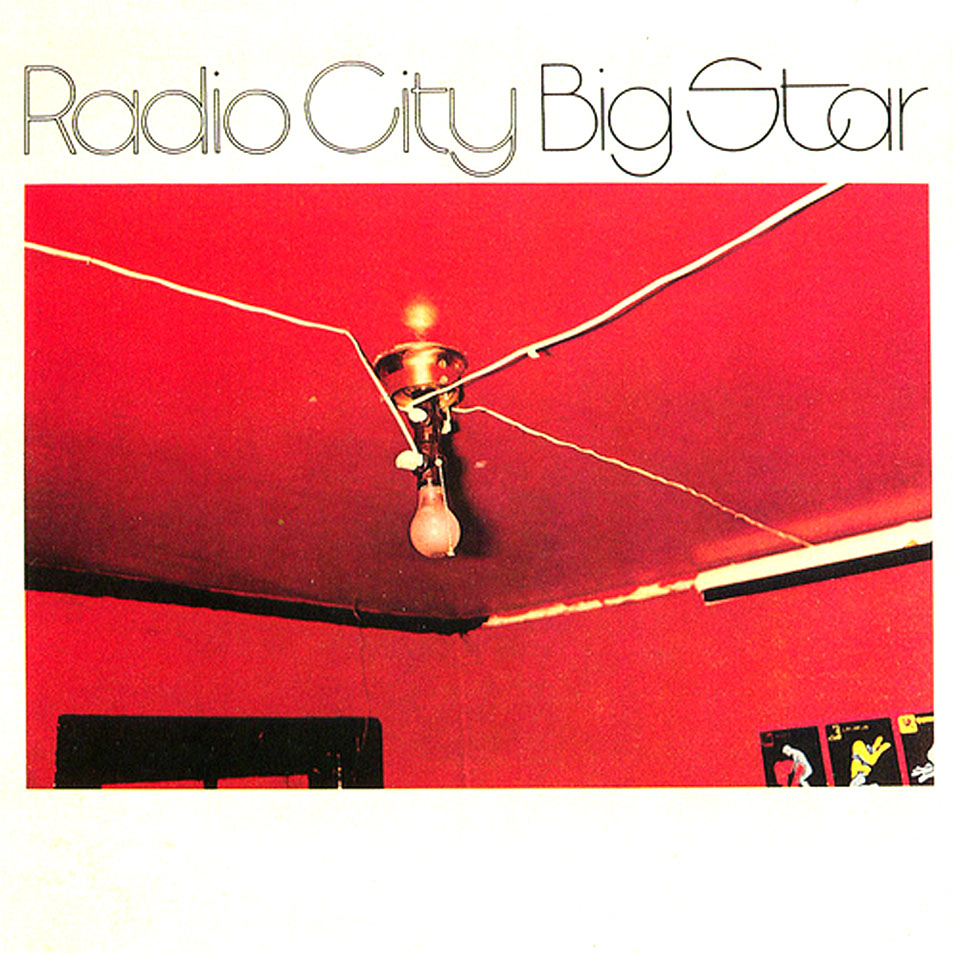 The cover of Big Star's second album, Radio City, reproduces a famous photograph by Eggleston: Greenwood, Mississippi, 1973, better known as "The Red Ceiling." Around the time he made the picture, Eggleston discovered dye-transfer printing, which he adopted from the domain of commercial photography. "'The Red Ceiling' is so powerful that, in fact, I've never seen it reproduced on the page to my satisfaction. When you look at a dye-transfer print it's like it's red blood that is wet on the wall. It shocks you every time," Eggleston has observed. And elsewhere: "The color saturation and the quality of the ink was overwhelming … By the time you get into all those dyes, it doesn't look at all like the scene."
Baseball is mostly sheer space, sheer time—a tense, dense green stillness between pitches. The players stand like notes waiting to be played. At Durham Bulls Athletic Park, there is still more color saturation: the "Blue Monster" (an homage to Fenway Park's famous Green Monster), which rises thirty feet and stretches two hundred feet across left field. Last week, when the Norfolk Tides came to town, their highlighter-orange uniforms created still more vivid color contrast.
The palette usually imposed on baseball art—grainy, faded earth tones or just black and white—is Ken Burns kitsch. Ballgames are actually very bright, whether on a truant's Wednesday afternoon or under a night game's floodlights, and fixed, full color is a matter of doctrinaire pride here. We had a long, cold, sunless winter in Durham, and some of the grass at the well-kept ballpark stayed dun into April. So the Bulls' groundskeeper ingeniously spray-painted patches of it green: a dye-transfer field. It shocks you every time. It doesn't look at all like the scene.
*  *  *
Eggleston grew up in Mississippi, but his home has long been Memphis. He was a Chilton family friend, using a studio behind their house, and he took some promotional pictures of Big Star. (A musician as well, he can be heard playing the piano on Chilton's cover of "Nature Boy" on Third.) Eggleston was born ten years before Chilton, but Chilton erased the gap by finding early fame at age sixteen, when he sang "The Letter" for the Box Tops. The two Memphisians are said to have been somewhat competitive with one another—and they do share certain sensibilities: a lyricism leavened by an attraction to the mundane; an offhandedness that almost accidentally uncovers complexities; omnivorous, unpredictable aesthetics. Both are hugely influential but impossible to mimic. If you listen closely to those first two Big Star albums, you hear the same supersaturation and heightened sound definition (like the famous "bite" on Big Star's guitars) the eye detects in Eggleston's dye-transfer photos. "The sheer management of tremendous energy in the high end," as recently deceased power-pop genius (and Big Star devotee) Scott Miller put it, owes much to Big Star's engineer, John Fry. Fry pushed Ardent Studio's recording equipment almost to the point of overheating in order to capture the band's dynamics—the aural equivalent of dye-transfer printing, the sound as rich and alive as blood.
Likewise the crack of the bat as it hits the ear: how everything comes instantly, fully, deeply alive—"faster than I can see," as Chilton sings on "Daisy Glaze"—how it shocks you every time. It makes sense, geometrically. A baseball field, unlike other sports playing areas, is a cone, not a rectangle: a sonic shape, with all the energy forced into and out of the vertex. (Eggleston once complained that "more people than I can imagine … can go no further than appreciating a picture that is a rectangle with an object in the middle of it.") The center of the baseball cone—the outfield grass somewhere beyond second base—is usually empty, just as most of "The Red Ceiling" is nothing but empty red, and as so much of the tension in Big Star's songs comes from how much uncluttered space there is: notes waiting to be played.
*  *  *
I work very quickly. I only ever take one picture of one thing. Literally. Never two. So then that picture is taken and then the next one is waiting somewhere else… I don't really worry if it works out or not. I figure it's not worth worrying about. There's always another picture. —William Eggleston
The other night, Bulls reliever Steve Geltz came into a tie game in the seventh inning. Geltz is short, doesn't throw hard, and has no especially tricky secondary pitches, yet he strikes out tons of batters—his career rate is higher than any major leaguer's over the past quarter century. He struck out two batters in the seventh inning, but in the eighth he gave up a go-ahead home run to Toledo's very young, gifted slugger Nick Castellanos, one of baseball's top prospects.
Geltz is a friendly, slightly stocky, what-me-worry guy from a tiny town near Buffalo, which only adds to the savant quality of his pitching. After games he's usually at his locker, sipping beer and mouthing along to the profane raps blaring in the clubhouse (he's the only white player who seems to recognize them). Still, you'd have expected a downbeat Geltz after that game. He's prone to giving up home runs and had just damaged his bid for a big-league promotion by allowing another one to Castellanos—whom he'd never heard of, it turned out. I asked him if he was disappointed. "You've got to have a short memory in this game," he said, head bopping to the beat. "Move on to the next pitch." Sure enough, Geltz struck out the next two batters after Castellanos, and the Bulls tied the game in the bottom of the ninth and won it in the eleventh.
Afterward, I couldn't help thinking of Eggleston's one-shot-from-the-hip style and of Chilton's refusal to play Big Star songs live for years after he disbanded the group, both akin to the athlete's short memory, with virtually no sentimental regard for the past. Hundreds of pitches are thrown in every game, and each one requires the sheer management of tremendous energy: the ability to gather, wind up, and fire a baseball ninety miles an hour into a little box more than sixty feet away. In the moment, you can consider nothing that came before, and nothing that will come after. It shocks you every time.
Adam Sobsey has been covering the Durham Bulls since 2009. He is a columnist for Baseball Prospectus and a contributor to its recently published guide, Baseball Prospectus 2013. Follow him on Twitter.
Read more about the Bull City Summer project here, and see the Paris Review series here.