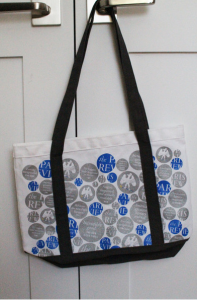 This year marks The Paris Review's sixtieth anniversary and we're all celebrating—and sporting our new anniversary tote bags!
Every spring, we design a tote for our Spring Revel. This year's bag features silver and blue bubbles highlighting special praise for the Review and a Hadada alighting on a birthday candle: a festive tote for a big year.
Buy it now in  our store. Or subscribe now and receive it with our compliments.*
*Offer good for US subscribers only.