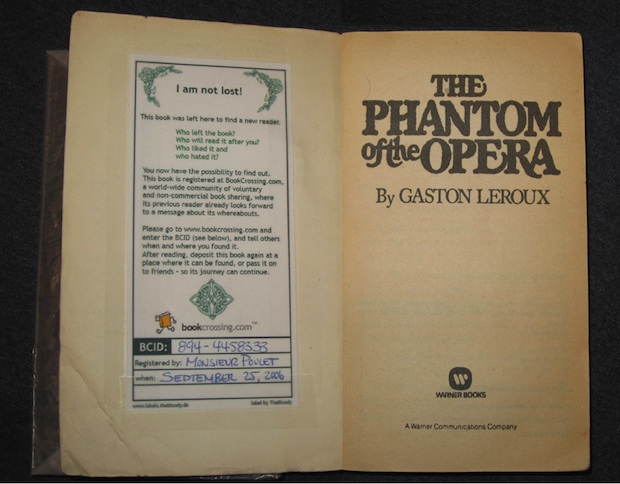 I was waiting for a friend on the steps of the Palais Garnier, pacing impatiently between the marble columns, when I noticed a paperback book sitting nearby: Gaston Leroux's The Phantom of the Opera. Certainly not a random encounter, I thought, as the book is set in (and beneath) the home of the Opéra national de Paris. I opened it up, and found a note.
"I am not lost!" it said. "This book was left here to find a new reader."
As it turns out, the Web site www.bookcrossing.com tracks books in their travels around the world. After you run across one of the traveling books, log the discovery on the Web site, post a review, and leave it somewhere else for a new reader to find. I sent mine on its next adventure not far from the Pont Neuf.