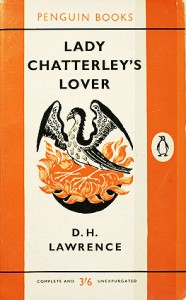 In today's adaptation news, Campbell Scott will be helming Didion's Book of Common Prayer.
Remember these words: sub-compact publishing. You are witnessing the future.
Not ready for the future? Here's Virginia Woolf's bread recipe!
Ten things not to say after sex, according to Lady Chatterley's Lover.
Finnegans Wake is selling like gangbusters in China.