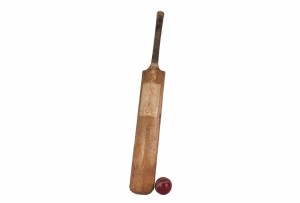 Today is A. A. Milne's birthday. While he is certainly best known as the creator of Winnie the Pooh, Milne was a prolific writer who came to resent his association with the beloved bear of very little brain. One of the more intriguing episodes of Milne's life is his feud with author P. G. Wodehouse.
The two men were initially friends: exactly the same age, and both comic writers, they moved in the same circles in 1920s London, playing on the same cricket team and contributing to many of the same publications. In 1928, they even collaborated on the adaptation of Wodehouse's A Damsel in Distress. By the 1930s, their friendship had cooled somewhat—Wodehouse defenders cite jealousy—but it wasn't until World War II that things became actively hostile.
Following his time fighting in World War I, Milne had become an outspoken pacifist. He amended this stance somewhat with the advent of World War II, but remained politically engaged, writing War with Honour in 1940. Wodehouse, by contrast, was apolitical. Although his satire occasionally skewered contemporary political figures, his work was patently escapist.
In 1940, while living in occupied France, the Wodehouses were captured and detained by Nazi troops. Told he would be released if he agreed to do a series of humorous broadcasts for German radio, Wodehouse infamously agreed. The resulting pieces, about his time as a detainee, are lighthearted and apolitical. But doing broadcasts for the enemy did not go down well in war-torn England. "I have come to tell you tonight of the story of a rich man trying to make his last and greatest sale—that of his own country," declared one broadcast. He was denounced as a traitor on the floor of the House of Commons.
Nothing, however, was more blistering than Milne's letters to the Daily Telegraph. "Irresponsibility in what the papers call 'a licensed humorist' can be carried too far; naivete can be carried too far," wrote Milne. "Wodehouse has been given a good deal of licence in the past, but I fancy that now his licence will be withdrawn." His critique was also personal: Wodehouse, he wrote, "has encouraged in himself a natural lack of interest in 'politics'—'politics' being all the things grown-ups talk about at dinner when one is hiding under the table. Things, for instance, like the last war, which found and kept him in America; and postwar taxes, which chased him back and forth across the Atlantic."
Writes James Parker of the episode, "His greatest artistic gift, his essential levity, was mercilessly revealed as his greatest moral flaw, and the beauty of his comic style was reduced to a ghastly mechanical flippancy." Ultimately, Wodehouse was cleared of formal charges of treason, but it would take many years for his reputation to recover: his sales dropped sharply, and the BBC stopped running his popular radio plays. Shocked and hurt, Wodehouse moved to America; he would never return to England. Wodehouse was a famously happy-go-lucky man, yet he reportedly told one interviewer, "Nobody could be more anxious than myself … that Alan Alexander Milne should trip over a loose bootlace and break his bloody neck."
Wodehouse would go on to lampoon Milne in The Mating Season and some of his stories, portraying a disengaged father who wrote saccharine stories for the son he ignored. In his Art of Fiction interview, Wodehouse addressed the feud: "We were supposed to be quite good friends, but, you know, in a sort of way I think he was a pretty jealous chap. I think he was probably jealous of all other writers. But I loved his stuff."
Whether Milne was equally forgiving is unknown.