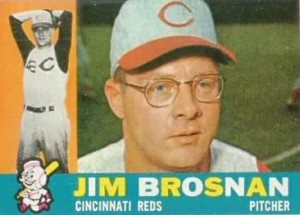 In game six of last year's World Series, with the Texas Rangers one strike away from clinching the franchise's first championship, Lance Berkman, the St. Louis Cardinals' aged first baseman whose thick physique and round face had earned him the nickname "Fat Elvis," lined an inside fastball into shallow right-center, plating the tying run from second base. Even though he had just fulfilled the childhood fantasy of nearly everyone playing and watching the game that night by rescuing his team from World Series defeat, Berkman betrayed little emotion. Instead, he stoically slipped off his batting gloves and leaned in to listen to the instructions of the first-base coach, as if it were yet another humdrum hit in his distinguished career.
Until David Freese lofted a walk-off home run to center in the eleventh inning, Berkman remained in a state of what appeared to be Zen-like empty-headedness, his posture relaxed but attentive, his expressions varying little with each pendulous momentum shift. It was as though he were the only person in Busch Stadium who failed to comprehend the magnitude of the moment. When asked afterward what he was thinking about during his do-or-die at-bat in the tenth inning, Berkman simply replied, "Nothing." This answer reinforced a central point in David Foster Wallace's essay "How Tracy Austin Broke My Heart":
It is not an accident that great athletes are often called 'naturals,' because they can, in performance, be totally present: they can proceed on instinct and muscle memory and autonomic will such that agent and action are one … The real, many-veiled answer to the question of just what goes through a great player's mind as he stands at the center of hostile crowd-noise and lines up to the free-throw that will decide the game might well be: nothing at all.
Even casual fans can recognize when a baseball player appears to be thinking too much at the plate or on the mound. Alex Rodriguez, the talented but unloved New York Yankees' third baseman, is a prime example. In spite of his many regular-season accomplishments, which garnered him the richest contract in baseball history, Rodriguez has come across, at least superficially, as unconfident in the postseason. In between pitches, Rodriguez tenses his shoulders and stares pensively at the barrel of his bat, begging for its help in delivering a timely hit. In the box, he knits his brow in a way that suggests a self-conscious awareness of the pressure-filled situation. In athlete-speak, he doesn't appear to be in the moment. When Derek Jeter, his unflappable teammate, grounds out during a crucial at-bat, Yankees' fans chalk it up to the vagaries of the game; but when Rodriguez does the same, they claim that he choked—an unkind way of saying that he psyched himself out.
Rodriguez is the rare superstar who routinely seems stymied by his in-game thought processes. More commonly, marginal players are the ones who think themselves out of games and, if they do it too often, the major leagues. For that same reason, however, superstars rarely become superlative managers or even coaches once their playing days conclude. They grow tongue-tied when trying to explain the finer points of hitting or pitching, their advice often boiling down to "Don't think, just do." A struggling relief pitcher for the St. Louis Cardinals once recalled a conversation he had with the Hall of Fame first baseman Stan Musial on the difficulties of pitching. Musial scoffed at the idea: "You guys make pitching harder than it really is. All you gotta do is find out what a batter can't hit and pitch him there." For Musial, pitching came down to mere execution, but for Jim Brosnan, the reliever who included this conversation in his 1960 book, The Long Season—the most masterly self-portrait of an overthinking athlete ever penned—nothing about his chosen occupation could ever be so uncomplicated.
Brosnan broke into the major leagues with the Chicago Cubs in the mid-fifties and labored on four different teams during his undistinguished career, retiring in 1963 with an overall record of fifty-five wins and forty-seven losses. He sported thick, round glasses on the mound and stocked his locker with books by the likes of John Cheever and James Thurber. His teammates took to calling him "professor."
During the 1959 season, Brosnan kept a diary that explored the daily hopes and struggles of an intellectually inclined professional athlete toiling away on two underperforming Midwestern teams (the seventh-place St. Louis Cardinals and, after a midseason trade, the fifth-place Cincinnati Reds). When this chronicle was published, many sportswriters and members of the baseball establishment criticized Brosnan for depicting his teammates not as virtuous heroes but as real human beings who fretted over their contracts, disparaged their coaching staffs, sauntered through the clubhouse wearing nothing but jockstraps and shower clogs, and downed one too many martinis following a tough loss. What this criticism failed to take into account was that the most revealing and unforgiving portrait in The Long Season is that of Brosnan himself.
Brosnan entered the 1959 season as a player certain to make the St. Louis Cardinals' roster but uncertain of his role on the team. He longed to be a starter, but his inconsistency and tendency, in the words of a teammate, to "think too much" had relegated him to the bullpen. On opening day, Solly Hemus, the Cardinals' manager, signaled for Brosnan in the eighth inning with the Cardinals clinging to a one-run lead. Brosnan instantly panicked:
This is your job, boy. [Hemus] gave you the ball, and he gave you a run to work with. What more can you want? You can't go up to him and say, 'I haven't got it today, Solly. I don't feel up to it. I don't want that ball. It's cold and I'm shivering, and I was enjoying the game from the bench.'
Tense and jittery, Brosnan surrendered a game-tying home run to the second batter and then the winning run in the ninth inning. Afterward, sitting alone at a diner with a plate of ham and eggs and a glass of milk before him, Brosnan reflected, "It doesn't take very long, really, to lose your confidence. To embarrass yourself, to jeopardize your position, maybe lose your job."
These passages are remarkable for the way that Brosnan candidly exposed his performance-related anxieties, admitting that he would rather observe the game than participate in it. During an era when sports biographies spun conventional tales of inspirational triumph, Brosnan wrote about fear, apprehension, and the humiliation of being routinely greeted by St. Louis fans with a chorus of boos: "Desperately, I try to [tune out the boos]; inevitably, I manage only to turn up the sound, and it rings and reverberates for hours after I'm gone, the crowd's gone, the game's gone."
Brosnan was never, per David Foster Wallace's assertion, "totally present" in performance; rather, he was trapped in his mind. On the mound, he engaged in tortuous conversations with himself, second-guessing his instincts, questioning his catcher, and attempting to outthink each batter. He renders these outings in stream-of-conscious form, such as in this rare start against the Chicago Cubs in late June:
Tony Taylor hit first for the Cubs. "He's been hitting pretty well lately," I said to myself. "Keep the sinker down and in. Make him hit something into the ground. He uppercuts the ball slightly." Taylor reached for a slider away from him and lofted the ball over shortstop for a single. Great start!

"You little Cuban Hot Dog," I said to myself as I looked at Taylor on first. "[Alvin] Dark's gonna hit-and-run probably. He hits the ball in on him better to right field than the ball away. Make him hit the slider." Dark swung at a belt-high slider on the outside of the plate, and popped it up. "Pretty good stuff on that pitch."

[Lee] Walls came to the plate. "My old roomie! Last time in St. Louis he hit a good slider right on the nose. He must be looking for it. I'll make him hit the sinker." Walls wouldn't bite on two inside fast balls and I eventually walked him. With [Ernie] Banks up, and only one out I was already in trouble.

"Wonder if Mother is here, yet," I thought. "I can't take a chance throwing Banks a breaking ball away and down. That's a good double-play pitch but if I make a slight mistake I'm behind three runs." I shook off [Ed] Bailey's signal for the curve; shook again on the slider; and again on the slider when he returned to that sign. He obviously didn't want the old hummer. Why not? It ain't hummin' tonight? I stepped back off the mound to rub some ideas into the ball. Bailey must like my slide ball. Maybe it's better than it feels when it leaves my fingers.
The same qualities that hindered Brosnan as a pitcher—sensitivity, pensiveness, and self-consciousness—helped him excel as a writer. Brosnan became a sort of irreverent ethnographer of clubhouse culture. He was adept at capturing the joshing, impersonal nature of baseball bull sessions, and he also expertly conveyed the tedium of baseball's long season. Brosnan and his fellow relievers spent a good portion of the season doing whatever they could to stay engaged while waiting in the bullpen: "Careful attention to the numbers and letters, the flashes and signals on the scoreboard provides conversational material to keep each bullpen member alert. Or at least awake." It was only in late September, with the highs and lows of the season behind him, that Brosnan turned wistful: "On the last day of the season baseball is a game that professionals really do play; it no longer seems like work to them. It is virtually impossible for a ballplayer to convince himself that he will never play the game again. On the last day of the season baseball, truly, is in his blood."
Even though Brosnan's The Long Season has fallen into obscurity, the memoir that it directly influenced, Ball Four by Jim Bouton, remains culturally resonant. Both books take the form of diaries written by struggling journeymen relievers over the course of unremarkable seasons in their brief careers. Bouton came up with the Yankees in 1963 as a flame-throwing starting pitcher and proceeded to win thirty-nine games over the next two seasons. But arm troubles soon robbed him of his fastball, and he tried to make up for it by throwing a knuckleball, a slow, motionless pitch that flutters erratically toward home plate. In 1969, he began scribbling notes on scraps of papers about his brief stints on the cellar-dwelling Seattle Pilots and the Houston Astros, where he was traded in late August.
The Long Season and Ball Four were published only ten years apart, but a generation gap separates them. Brosnan was a product of the buttoned-down fifties. He worked at an advertising firm during the off-season, sipped multiple martinis after games, insinuated more than he exposed, and had little interest in delving into the private lives of his teammates. In contrast, Bouton, a freethinker attuned to the sixties counterculture, told tales of drunken benders, amphetamine usage, adultery, and the absurd lengths that professional athletes would go to peep up women's skirts (drilling holes in walls, climbing onto roofs, slipping mirrors under hotel doors). They derided each other's work in terms that reflected their generational worldviews. "I was a little offended by the gleeful type of voyeurism [in Ball Four]," Brosnan remarked toSports Illustrated. Bouton returned fire: "One of the things that I wanted to avoid in Ball Four—and again, I want to emphasize how much I like Brosnan's work in general—was the sense that Brosnan was sitting off having a martini somewhere and watching the players from a distance."
Despite the authors' philosophical differences, their books are remarkably similar on a thematic level. Ball Four resonates not because of its voyeurism and sordid details but because of how nakedly Bouton, a washed-up former All Star desperately attempting to resuscitate his sputtering career, examined his own vulnerabilities and frustrations. Some of the book's most poignant passages are of Bouton alone with his thoughts:
I've had a lot of conversations with my arm. I ask what the hell I ever did to it. I ask why won't it do for me what it used to do in the old days. I whisper lovingly to it. Remember '64? Remember '63? Wasn't it fun? Things could be like that again. Just one more time, one more season. It never listens.
Bouton knew that his arm would never revert to its rookie form, but he held out hope that it could at least pitch well enough to make him respectable once again. Unlike Brosnan, who remained steadily mediocre, Bouton once seemed destined for a lengthy career as an established pitcher whose on-field performance blunted his off-field quirks. But injuries stripped him of his raw talent and toppled him to the lowest rung of the clubhouse hierarchy—the marginal player, baseball's equivalent of a working stiff. As Bouton theorized, "There is a pecking order in the major leagues which goes like this: owner, general manager, super star, manager, established player, coaches, traveling secretary, trainer, clubhouse man, marginal player." What's worse, Bouton was an intellectual marginal player, someone who "refused to conform to some of the more Neanderthal aspects of baseball thinking." He read books while his teammates played cards, drank milk instead of beer, visited art museums on the road, and hurled a knuckleball, a peculiar pitch for peculiar pitchers. He was, in every sense, an outsider, which he freely acknowledged:
I know about lonely summers. In my last years with the Yankees I had a few of them. You stand in the hotel lobby talking with guys at dinnertime and they drift away, and some other guys come along and pretty soon they're gone and you're all alone and no one has asked you what you're doing about dinner. So you eat alone.
However, had he not experienced such alienation and professional insecurity, Bouton most likely wouldn't have developed the gumption and acumen necessary to compose a book as profane and self-lacerating as Ball Four. Only a pitcher barely clinging to his spot on a major-league roster could describe a poor outing in such dark terms as this:
My knuckleball was so bad the only thing I could think of was suicide. This was no false sorrow. It was all I could do not to cry. Maybe I haven't been throwing it enough. Maybe I've been throwing too much. Maybe I'm going out of my mind.
Bouton, of course, didn't commit suicide, but he did wash out of the major leagues the year that Ball Four was published. Along the way, he became a baseball pariah, shunned by players and ordered by the commissioner's office to disavow his book. Jim Brosnan fared slightly better. Following the publication of The Long Season, Brosnan went on to pitch competently until 1963, when a series of poor outings ushered him into early retirement. Their books stand at odds with David Foster Wallace's assertion that elite athletes are empty-headed vessels in performance, operating through will, instinct, and muscle memory. For Bouton, only superstars fit this description; of Mickey Mantle and Willie Mays he writes, "I don't think [those] guys can articulate what they're doing, they just know what to do and they go out and do it." But marginal players far outnumber superstars in the major leagues, and for many of them, the honest answer to what they think about while performing is not "nothing" but "everything": the crowd, their statistics, and a fear of failure, among others.
Bouton's and Brosnan's books endure because they gave voice to emotions, doubts, and scenarios infrequently addressed in standard athlete autobiographies. The authors managed to turn their often crippling thought processes into some of the most illuminating sports writing of their time. But in doing so, they also buttressed the notion that thinking really can be detrimental to performance. Perhaps Bouton sums it up best: "Ballplayers often say, 'Quit thinking, you're hurting the club.' I really believe you can think too much in this game."
Luke Epplin is a freelance writer. His work has appeared in The Daily Beast, Atlantic.com, The New Yorker, Page-Turner, and n+1.