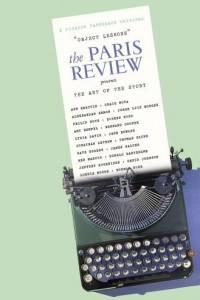 We can't express how excited we are to show you Object Lessons: The Paris Review Presents the Art of the Short Story. To recap: the editors approached twenty contemporary masters, asked them to choose their favorite short stories from our extensive fiction archive, and then write an introduction explaining what makes said story so good. The result? Stories we already loved, stories we didn't know we needed in our lives, and a veritable M.F.A. between two covers. (Publishers Weekly is actually the one who said that!) A must for the reader, the learner—for anyone!
Today's quiz: Can you guess who wrote the following selection?
I had an odd figure for a modern dancer. Rubanesque, my composer boyfriend called my body when pressed for compliments. This was long before I found the tiny crimson panties tucked beneath his buckwheat pillow. I also heard him say Rembrandt. My mother, it's worth noting, took figures very seriously. I often felt this was another feature of her generation, like the typing and the meals on trays. In my time, I believed, a body could be different and still be okay. But when the composer mentioned Botero, I lost confidence.