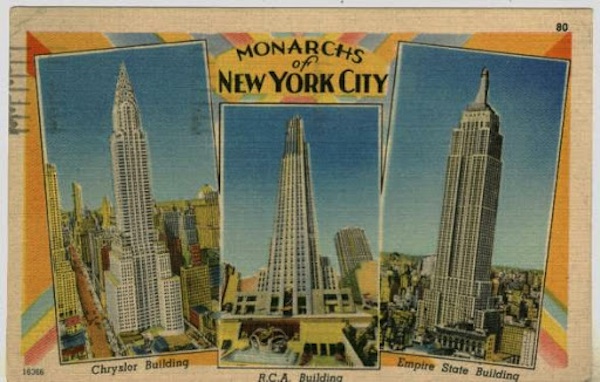 I didn't think I would ever read another book about Henry James. But here I am, three quarters of the way through Michael Gorra's Portrait of a Novel, a book-length study—or really, essay—on The Portrait of a Lady. It reads like an old-fashioned work of belles lettres, combining biography, travelogue, and literary history (plus a good deal of helpful synopsis) to explain how and why James wrote his best-loved novel. The explanation is full of grace and deep learning lightly worn. Yet Gorra takes for granted James's homosexuality, and his sexual knowledge, as well-established facts. In this sense, it is a book of our moment, a hi-def image of the Master coming into his own. —Lorin Stein
The host, for some reason, was taking Instamatic pictures of his guests. It was not clear whether he was doing this in order to be able to show, at some future time, that there had been this gathering in his house. Or whether he thought of pictures in some voodoo sense. Or whether he found it difficult to talk. Or whether he was bored. Two underground celebrities—one of whom had become a sensation by never generating or exhibiting a flicker of interest in anything, the other of whom was known mainly for hanging around the first—were taking pictures too.
I have Lorin to thank for introducing me to Renata Adler's 1976 first novel, Speedboat. Maybe its unconventional structure (a series of vignettes) and plotline (there isn't really one) are not for everyone. But for sheer linguistic pleasure, fierce intelligence, and a vivid picture of seventies New York, look no further. I breezed through it in a day and have been recommending it left and right with the kind of excitement I haven't felt in a long time.—Sadie O. Stein
Bruce Springsteen's music is the Staff Pick of my heart. "Bobby Jean" and "Secret Garden" give tremble to the word rock, while "Born to Run" accomplishes something in music that Holden Caulfield did in literature, honestly portraying the anxiety of adolescence in a desire to escape. The New Yorker's profile of Bruce Springsteen is a breathtaking homage to the now sixty-two-year-old rocker, who is set to embark on yet another world tour. The piece follows a young Springsteen watching Elvis on the black-and-white telly, takes us through his years of top-forty glory and out into a political movement that gave hope to the country. The profile shows that there is still heart in the music industry—even if that heart was born in Jersey. —Noah Wunsch
Suleika Jaouad was a senior at Princeton when I was a sophomore.  I didn't know her—she was two years older, and intimidatingly beautiful. After graduation, she moved abroad. Then she was diagnosed with leukemia. Since the end of last year, Suleika has been writing a column for The New York Times's "Well" blog. With frank insights and tremendous eloquence, Suleika tackles a series of tough topics, from managing pain during chemotherapy, to navigating relationships made complicated by cancer (for example, her brother becoming her bone-marrow donor). Her articles, as well the series of video clips which accompany them, offer an affecting glimpse of what it means to be a young person wrestling with cancer. —Alyssa Loh
To read Jeremiah's Vanishing New York is to understand that New York is in the process of going extinct. Pretty much every day, a little piece of the city dies. And when it's all gone, what will be left? Starbucks and 7-Elevens. It's awful, properly awful. Happily, the New York City Department of Records recently made their photo archive available online, so you can experience old New York from 870,000 different high-resolution angles. It's a nice dose of nostalgia, but in the end, they are just photos, and they won't fully cure your sadness. For that, there's only true tonic: go down to the oldest bookstore in your borough and buy Up in the Old Hotel, sit in the oldest bar you can think of, and read about the old Bowery, the taste of an oyster, "the smoky riverbank dawn, the racket the fishmongers make, the seaweedy smell, and the sight of plentifulness." New York may be going extinct, but Joseph Mitchell is forever. —Arthur Holland Michel
This SodaStream commercial is a dramatic piece of cinematic artistry that can only be compared to the work of Terence Malick at his most profound. In the words of former editor Natalie Jacoby, "Where were you when I laid SodaStream's foundation … when all the flat waters shouted for joy?" —S.O.S.

[tweetbutton]
[facebook_ilike]