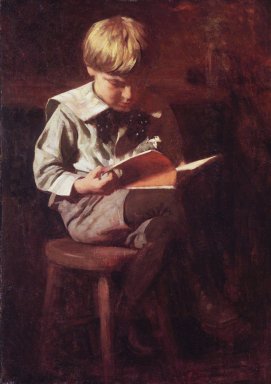 Dear Editors:
Have made writing full time. Have novel and short essays. Attended NYU's Summer Writer program last year. Would you have a good list of places for submissions beyond The Paris Review, The New Yorker and The New York Times? Thank you for reaching out via Twitter and offering some of us (hopefully lovable) newbies some guidance.
Dear Newbie,
We get asked this a lot. It's a reasonable question, but it always makes our hearts sink.
Here's the thing: no matter how many classes you take, no matter how much time you spend at the keyboard, you cannot write seriously unless you read. And that means, partly, reading your contemporaries. Their problems are your problems; you can't write—that is, you can't write for serious readers—until you know what the problems are. I could give you the names of some good journals, but—supposing they take your work—what's the point of publishing in a magazine that you don't already read?
I know it's hard to discover good little magazines online (though our readers may be able to suggest favorites of their own). The best thing is to go to a good bookstore—or a big enough Barnes & Noble—and take stuff off the shelves. If you don't have access to a bookstore, find a good library. If you don't have access to a library, read the acknowledgments in the story collections that mean most to you. Then take out a couple of subscriptions.
Whatever its defenders say, the M.F.A. system has created a surplus of would-be writers and a deficit of habitual readers—and I'm afraid it shows in the work submitted to us here at the Review. This trend is easy to reverse, at least in your own life. Join the writing community for real: become a reader.
Dear Editors:
I'm looking for American novels with age-discrepant/age-heterogeneous relationships—themes like Nabokov's Lolita. I unsuccessfully tried What Should I Read Next?, but it appears that the site's algorithm is based on the author and not the theme.
My short list includes:
Candy
/Southern
Breakfast at Tiffany's
/Capote
Tropic of Cancer
and
 Capricorn
/Miller
Twilight
/Meyer
Katie
/Me
Pretty Little Liars/
Shepard
Teach Me
/R.A. Nelson
Gossip Girl
/von Ziegesar
On the Road
/Kerouac
Shopgirl
/Martin
Thanks in advance!
MI
Dear MI,
If you want a dose of harsh reality about "age-discrepant" relationships, read Margaux Fragoso's memoir Tiger, Tiger. The writing is painfully vivid and emotionally subtle. I confess I couldn't finish the book. But it captures the confusions of a neglected girl who, starting at the age of seven, finds herself loved and desired by a middle-aged neighbor. Another writer who has written beautifully about age-discrepant attraction—from the child's point of view—is Harold Brodkey, for instance in The World is the Home of Love and Death. Toni Morrison's The Bluest Eye and Mary Gaitskill's Two Girls, Fat and Thin also come to mind. And you may be interested in Tamara Faith Berger's new novel Maidenhead—an erotic fantasy about a Canadian girl who falls under the spell of a couple whom she meets during a family vacation in Key West.
There is no shortage of stories about grownups (usually men) in love with young people, told from the grownup's point of view. It is one of the staples of Western literature, from Boaz and David in the Bible, to Plato's dialogues, to Maupassant's Fort Comme la Mort, to Stefan Zweig's Confusion, to Colette's Cheri, to Death in Venice, to Henry Green's Loving and Doting. In contemporary American fiction we have—apart from the books you mention—John Cheever's story "The Country Husband," Yiyun Li's recent story "A Man Like Him," Todd Solondz's movie Happiness, and Woody Allen's Manhattan. Really the list is endless. For novels try Updike or Oates or, if you're still in a Nabakovian mood, John Hawkes's Travesty.
No doubt our readers can suggest more titles than these.
Have a question for the editors of The Paris Review? E-mail us.
[tweetbutton]
[facebook_ilike]