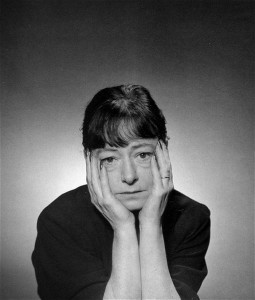 Mark your calendars! This coming Wednesday, June 13, join The Paris Review and the Strand for the first of a series of literary salons.
For our kickoff event, actress Martha Plimpton will read from Dorothy Parker's 1957 Art of Fiction interview, and Wallace Shawn will read Denis Johnson's "Car-Crash While Hitchhiking."
In addition, we'll unveil the winner of our tote-bag contest.
Wednesday, June 13, 7 P.M.–8:30 P.M.
The Strand Bookstore, Third-floor Rare Book Room
828 Broadway at 12th Street
Admission: Buy a copy of the current Paris Review or a $15 Strand gift card.
Please note that online orders require payment at the time of checkout to guarantee admission.