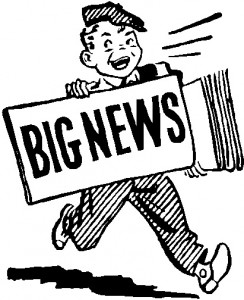 As David Carr reported in today's New York Times, The Paris Review is partnering with The Atavist to bring you an app worthy of the magazine, with complete issues, rare archival material, our entire interview series … and (natch) the Paris Review Daily. Starting late this summer, you'll be able to read us on your iPad, iPhone, Kindle, Kobo, Nook, or Sony Reader.
Foreign readers, take heart! For four decades we've been looking for a cheap and timely way to get the Review to our fans abroad. Soon, whether you're in Melbourne or Milan, you'll be able to read our stories, interviews, and poems at the same moment as everyone else.
Lovers of print, you take heart, too! Even those of us who hold no brief for gizmos will want to check out this app—for hard-to-find back issues, special anthologies, plus audio and video of your favorite writers. This is stuff we can only bring you digitally—and stuff nobody else can bring you.
Stay tuned.