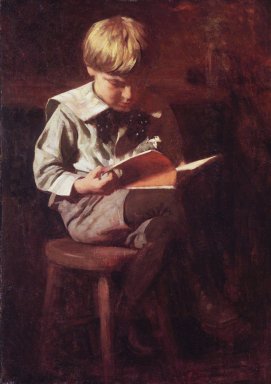 How do I improve my prose?
The poet and diplomat Paul Claudel once wrote, "To beware the adjective is the beginning of style." I ought to have written "the French poet and diplomat" or "the great French poet and diplomat," because sometimes an adjective is a helpful thing; it is easy to take such advice too much to heart. On the whole, though, Claudel is right: most prose gets better if you take out all the adjectives (and adverbs) that you can.

Hello, I have recently started reading your most wonderful publication, and I really like your recommendations based on books people have already read! Thank you for this and keep up the good work! Now, to the question about life, I put forth this question to a friend but he didn't respond, maybe you can help? I'm happy with my life as it is today, but there is no joy of existence! I'll try to explain this a little, for all that I have I still feel my life is incomplete! Can you help?
P.S. I have varied interests, wonderful family, friends, comforts, and all this keeps me happy, and busy, but that feeling of incompleteness always remains!
Thank you for your kind words about the Daily! Unfortunately, your question is beyond our pay grade. So I sent it to my mom. I half expected that she would tell you to meditate and drink fewer martinis, but then (as she says), she doesn't know you. Her response follows!
Your question about achieving true joy triggered an image of little Flora in Dickens's Dombey and Sons. Never has there been such a joyful and generous creature. Then came Scrooge, after he learned that joy and generosity of spirit are inextricably linked. It seems to me that Dickens is onto something. I don't know you, so it's hard to say how you will find joy, but I would imagine that if you reached out beyond your family and friends—maybe to tutor a child who needs it, or read to someone in a nursing home, or even just give a ten-dollar bill to the next homeless guy who asks you for money—you may find that a certain amount of joy has been there all along, and you might begin to get the hang of it.
Have a question for the editors of The Paris Review? E-mail us.