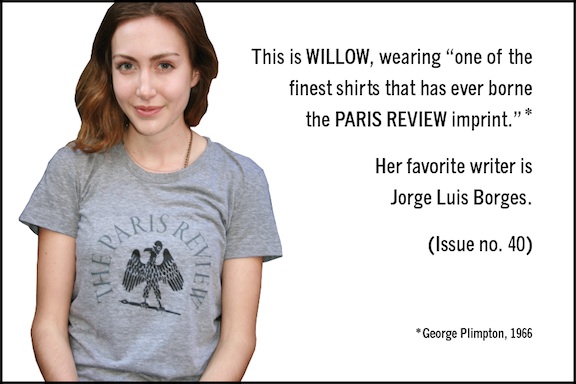 In celebration of its two-hundredth issue, The Paris Review is proud to present the Winter 1966 T-shirt. Modeled on a nifty shirt that we discovered on the back cover of issue 36, the design is George Plimpton's own. As he stated in that ad, it's "the sort of once in a very rare while shirt that makes an editor proud to do his job."
To celebrate the '66, we took to the street, asking some New York friends to name their favorite Paris Review authors. In the coming days, watch this space to see their picks.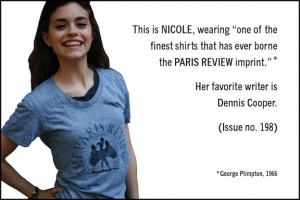 >
And for a limited time we're offering a special deal: the T-shirt plus a year's subscription for $40, giving you access to the greatest writers (and T-shirts!) of today.
Printed on American Apparel 50/25/25's, the shirt comes in men's (S, M, L) and women's sizes (M, L).
To quote George, we beg you to "share with us the thrill of wearing it."
Offer good for U.S. addresses only.