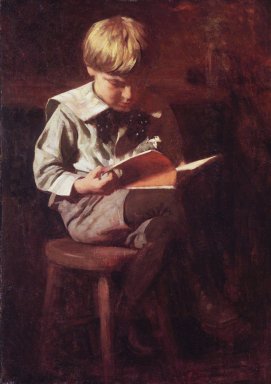 My apartment is infested with evil roommates and sad vibes. Being unemployed, I have no refuge. But I refuse to be depressed! Mornings I pack a small bag of books, take to the streets, wander around. But one can only sit on so many benches. Am curious about comfy food places where the management smiles kindly (or just not unkindly) on quiet, unassuming customers who occupy space for many hours, ordering only coffee, or perhaps (eventually) some delicious pie … Suggestions?
Sincerely, Ex Libris
(oh and Manhattan only please)
Dear Ex, We have one of the world's great reading rooms–at least for now–at the Forty-second Street Library. Having spent years in tiny, often overcrowded apartments, I promise that you will sit longer and read more there than in any café. If you get hungry, there's a Pret à Manger across the street, not to mention the restaurant and sandwich kiosks in Bryant Park. Enjoy it while you can. Other good reading places—on weekdays especially—are the side room at Cafe Pick Me Up on Avenue A, the Hungarian Pastry Shop in Morningside Heights, and Tarralucci e Vino, either the one off Union Square or the one on East Tenth Street. For weekends, I highly recommend the bar at Vandaag on Second Avenue. No pies, but excellent coffee, strupwafels, and poached eggs.
Hi, Paris Review,
I'm intending to have a reading group over the summer. If I selected War and Peace by Leo Tolstoy, Middlemarch by George Eliot, JR by William Gaddis, and Ulysses by James Joyce, would their heads explode? If not, what order do you recommend?
Heads may not actually explode, but mine is starting to ache! (JR … oof.) Any one of those could take your group all summer. If you want a challenge, I suggest the first two—with something short and sweet in between, by way of a palate cleanser. Maybe Uncle Vanya, with a screening of Vanya on 42nd Street?
Dear Paris Review,
I am moving to London in a few months and am hoping to prep myself through literature. Can you recommend any good London books, written by Londoners or filled with characters romping through the city with love or hate or an unclear mix of the two? (Note: I'm a fan of life's seedy underbellies, so something along those lines would be well-received.)
Faithfully,
FXH
You have an embarrassment of riches to choose from. What John Lanchester calls the "big fat London novel" is a constant in English fiction. Where to begin? Patrick Hamilton's Hangover Square or The Slaves of Solitude? White Teeth? Brick Lane? London Fields? Lanchester just published one of his own, Capital, if you want up-to-the-minute. Then of course there is Dickens …
Have a question for the editors of The Paris Review? E-mail us.