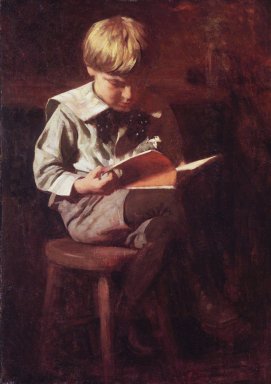 This week our friend Sasha Frere-Jones was kind enough to share his good counsel. By day, Sasha is the pop critic for The New Yorker, and by night he is a member of the bands Calvinist and Piñata. By day or night, he gives darn good advice.
Lately I've been watching a lot of after-college angst films. Kicking and Screaming by Noah Baumbach and St. Elmo's Fire by Joel Schumacher more than any others, though there are others. Anyway, I'm currently studying writing in Chicago, and with graduation just around the corner I've been wondering about novels that focus on this time period, or perhaps even nonfiction. I realize there are many college novels, and books about people who have in fact received diplomas from various universities, but I'm wondering more about books that focus purely on that new onset of confusion immediately after leaving the comforts of academia.
Try Sheila Heti's How Should a Person Be? and Elaine Dundy's The Dud Avocado. Dundy's book is set in 1950s Paris, ground zero for Madcap Hijinks. A young woman named Sally Jay Gorce larks about, alternating between enthusiastic musing and socially inept hedonism. Some of the comedy is too arch, like a Jack Lemmon movie with too much mugging, but Gorce is as likable as Lemmon. Dundy's sentences are rhythmically subtle and easily devoured. It is not a bad thing to be reminded that your postcollege years can be infinitely ill-considered without doing too much damage.
How Should A Person Be? is the inverse of The Dud Avocado. The book's form is fluid and unpredictable: lists are followed by dramatic dialogue, and a fair number of pages are devoted to a competition between friends to see who can create the worst painting. The architecture gives the prose a circular, easy feeling, even though Heti is taking a hard look at what makes life meaningful and how one doesn't end up loveless and lost. It is book peopled by twentysomethings but works easily as a manual for anyone who happens to have run into a spiritual wall. (Heti's book is out in Canada now, but will be released here in June. The American version will be different, because Heti herself wanted to modify the text, a fairly unusual thing in fiction.)
Dear lovely Paris Review,
Could you let me know of a few books, written between 1790 and 1930*, that will make me undepressed? I don't mean a book that's necessarily funny or optimistic, usually those throw me even deeper into depression—I mean something that's going to legitimately make me see the world through someone else's completely fascinating or biased or hyper-judgmental or abstract vision of it so that I can leave my own consciousness for a bit? Or even a book that puts depression into perspective.
Thanks,
Henry
*I add a time constraint because I would like to read books that were written before depression was labeled as such, or diagnosed.
I can't promise that either of these books will cure depression or induce happiness—enormous tasks—but both are fantastic and are narrated by protagonists living in fractured worlds. Emilio Lascano Tegui's On Elegance While Sleeping was published in 1925, and is as far from self-help psychobabble as fiction gets. The protagonist, Meursault, is entirely unreliable, and that is not a failing. He wanders, apparently syphilitic, through a French village at some point in the nineteenth century. He witnesses acts of depravation and plans, in a leisurely way, to commit murder. The book is brief and compressed, with the blurred edges of a dream, and the perversity of the characters is matched by the economy of Tegui's prose. The present moment seems pretty timid after spending time in Meursault's mind.
Fernando Pessoa did not exactly write The Book of Disquiet, which was assembled from various scraps and published long after the author's death in 1935. The fragments that make up this book are attributed to Bernardo Soares, one of Pessoa's several alter egos, or "heteronyms," as he called them. Soares seems almost identical to Pessoa, from what we know, and this work chronicles the life of a flaneur in Lisbon, walking, worrying, assembling, and disassembling his own psyche.
Like a lot of adults in our sad digitized times, I don't have a home stereo system, just some cheap speakers that I use to play music on my computer. Let's imagine for a minute that I have the cash to upgrade this situation—where do I even begin? Like, if I'm not a hobbyistic music listener but I'd still like to listen to music in slightly supra dorm-room conditions. My sense is that I should buy a record player and some records, probably? Which ones? Do I have to spend a zillion bucks? Answer quick, before I realize how embarrassing this question is to even ask!
The easy answer is yes, you should have a turntable and a real stereo system. The slightly less convenient part is that this isn't a fast or cheap task. You don't need to spend $10,000 but you do need to get bits that match. Look to audiophile forums and go to whatever stores still exist near you to audition gear. Spend the money on the speakers and the turntable—decent amplification is not particularly expensive. The digital world is fantastic, and I have no nostalgia for a golden age when sharing was harder and AM radios crackled in and out of operation. Vinyl just creates a physically thrilling experience and it's a smaller world if you don't get to have that feeling regularly. (Insert food or sex metaphor of choice here.)
Have a question for the editors of The Paris Review? E-mail us.