There are certain towns that are forever linked with the authors who lived there. Oxford, Mississippi, is Faulkner land, parts of New Orleans's Toulouse Street belong irrevocably to Tennessee Williams, and Monroeville, Alabama, is Harper Lee's territory as surely as if it had been marked on the state map. If Jackson, Mississippi, had a patron saint, it would be Eudora Welty.
Miss Eudora, as native Jacksonites affectionately call her, was a fixture in the capital city of Mississippi from her childhood until her death in 2001. Her presence is still inescapable. Visit the Mayflower Café, off Capitol Street, and you'll hear about Miss Eudora's fondness for plate lunches of fried catfish and butter beans. Dig through the waist-high volumes at Choctaw Books and, with luck, you can come across a volume signed in Welty's bunched and looping hand. Ask an alumnus of Belhaven University about Welty, and they'll tell you how she used to keep the window of her bedroom open to listen to the music department practice, her head just visible in the top floor window as she sat at her typewriter
Author's homes on public display tend to have a stuffy quality, all velvet ropes and militantly made beds. The assiduousness of the preservation drains the life from them, makes them seem impossibly antique. Welty's house, a Tudor-style revival tucked into a thicket of pines, is almost unbearably welcoming. Visiting feels like an intrusion on her privacy. The rooms are littered with paintings and clever bric-a-brac—a gaudy bust of Shakespeare on the mantel, a gold heart-shaped box inscribed with "The Ponder Heart" on a living room table. Her many accolades are nowhere in sight, removed from the house and put in a small museum adjacent, since Welty had a habit of keeping them in a cardboard box tucked in the upstairs closet. Piles of books cram into shelves in almost every room and teeter in piles on most surfaces: dictionaries, collections of Greek myths, novels by Wodehouse, Thurber, O'Connor, and Pritchett. Her nieces used to complain that when they visited Eudora, they had to move a stack of books just to sit down.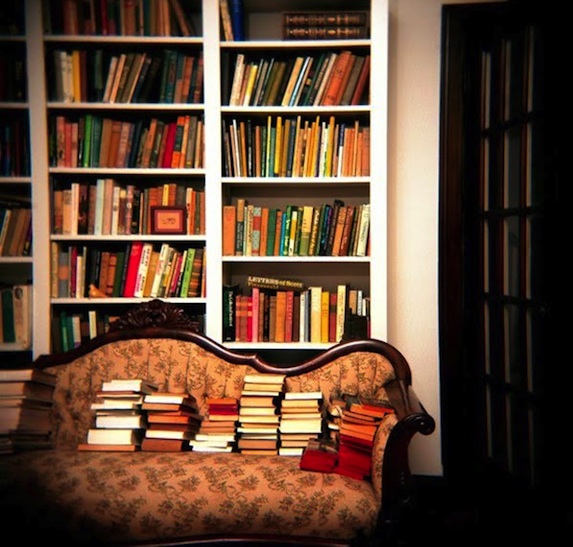 Stepping into Welty's house feels less like entering another person's home than like dropping into one of her stories. Critics of Welty's writing often quibble with her penchant toward the atmospheric and the regional, concentrating on the relatively narrow scope of social life in the Deep South. (In 1943, Diana Trilling gave Delta Wedding a withering review in The Nation, describing the novel as a book in which "nothing happens" written in language that stands "on tiptoe.")
But Welty is not a regional writer—her purview is much smaller than that. Her writing is bound up in the romance of everyday objects, in the vagaries of memory and how they become tied to a place, a room, a piece of furniture, or a trinket. Proust had his madeleine, but Welty had pralines. In her house, certain objects give you literary déjà vu. There is the desk from The Optimist's Daughter in her bedroom, every slot filled with letters. There are the volumes of Dickens from One Writer's Beginnings, mud-spattered from when her mother threw them out of the window to save them from a fire. It is disorienting to see these objects outside of the page. Life intertwines with fiction for most writers, but it's rare to be able to point to the exact intersection.
Nowhere is the overlap more obvious than in the sprawling back garden. Welty's mother, Chestina, designed and planted the garden when the family moved into the house in the 1920s. After Eudora returned to Jackson from New York to care for her dying father, she spent most of her life weeding and watering with her mother, browsing through seed catalogues and bulb bulletins, trekking through the swamp with a bottle of snake-venom antidote at her hip to find specimens for archipelagos of flowerbeds and planters. When her night-blooming cereus plant ("a naked, luminous, complicated flower," she wrote in The Golden Apples) began hinting at exposing its fragile white buds each year, Welty would throw parties that would last from dusk until dawn in its honor. Her letters to friends tracked time by what was in bloom, what plants she could see from the window of the breakfast nook. "The sight of the garden and its scent!" Welty wrote in a section she edited from One Writer's Beginning. "If work hasn't proved it real, it would have been hallucination; in this sense gardening is akin to writing stories. No experience could have taught me more about grief or flowers, about achieving survival by going, young fingers in the ground, the limit of physical exhaustion." For Welty, gardening was the process that helped distill the imaginative jumble in her head into stories. It was in the garden, Welty wrote in her papers, that she first "set myself at a storyteller's remove."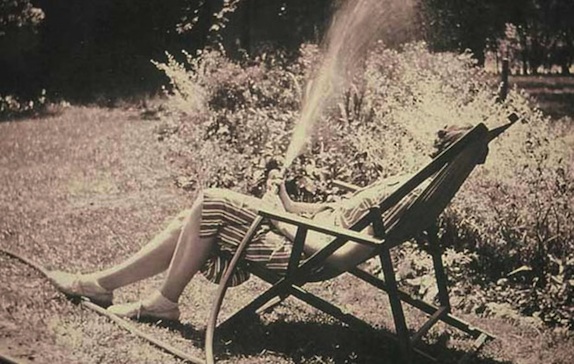 By the nineties, the magnificent garden had fallen into disrepair, Chestina long gone and Welty too consumed with other activities to preserve it. Before Welty died, she authorized the state of Mississippi, led by preservationist and gardener Susan Haltom, to restore the garden to its former glory. The work, which Haltom documented with writer Jane Roy Brown and photographer Langdon Clay in the book One Writer's Garden, was painstaking.
The main guidelines for the restoration team were passages from Welty's letters and fiction. The result is a multiroomed affair, a map of larkspurs, Johnny-jump-ups, roses, verbena, Russian sage, and daylilies corralled into islands and fjords. Walking through, Welty's descriptions ring in your head. There is the althea bush like the one in Losing Battles, full of flowers "pink as children's faces." There is the Silver Moon plant the yard boy attends to in "A Curtain of Green." The tiny agonies and triumphs that are the sustenance of Welty's work are all entangled in nature.
The first time I visited Eudora Welty's garden was shortly after my parents moved to Jackson, while I was in college. I had been abroad in India the whole summer as they had boxed up my childhood home in Birmingham, shipped the possessions four hours south and west into the sleepy expanse of Mississippi. When I arrived at their new house, I felt disoriented: Jackson was like Birmingham in many ways, but smudged somehow, the drawl a little deeper and the backyard clay tinged yellow instead of red. I concerned myself with rearranging familiar books on foreign shelves, taking short trips around the town to see the old capitol building, the fairgrounds, the local bookstore where a bust of Welty sits festooned with mardi gras beads.
When I got to the Welty house, one August twilight, the last tour had already gone through. I peered through the windows and looked at the brick porch, hesitating only slightly before slipping through the side trellis into the garden. The sweltering heat had died down, but the buzz of mosquitos hung heavily in the air. I sat on a stone bench and breathed the soupy air, the humid perfume from the clumps of purple, gold, and red flowers. Something about the garden was welcoming and quiet. It made the whole of the town make a little more sense and settle in my mind. It wasn't until later, reading through Welty's work, that I realized quite why. "One place understood," Welty wrote, "helps us understand all places better."
Margaret Eby is a freelance writer living in Brooklyn.