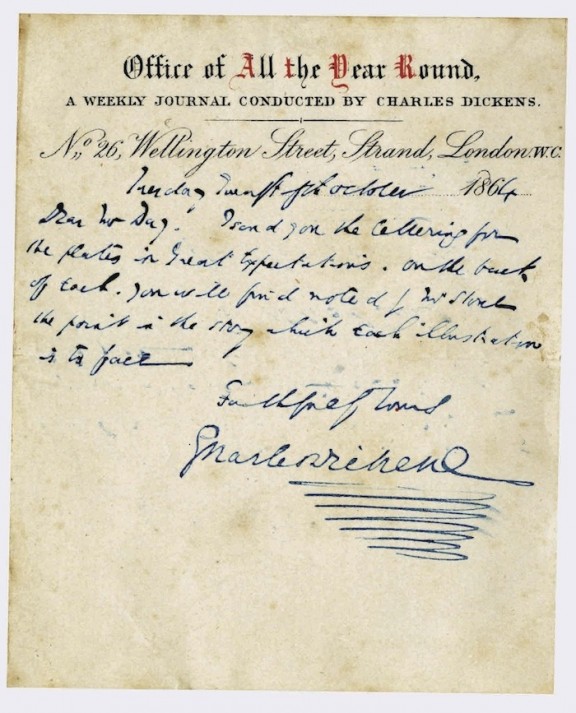 In the 1830s, the Reverend Chauncey Hare Townshend, suffering from various maladies, began to develop an interest in mesmerism, the cult of hypnotism that was then enjoying considerable popularity in Europe and which was said to possess healing powers. Townshend studied under Dr. John Elliotson, a leading practitioner of mesmerism who helped establish University College Hospital as well as the city's Phrenology Society. In 1840, Dr. Elliotson introduced Townshend to another of his brightest students: Charles Dickens.
A life-long friendship ensued. Townshend, a poet, dedicated his 1859 collection, Three Gates, to Dickens; it has been suggested that Dickens's affection for his friend and his maladies led to the characters of Cousin Feenix in Dombey and Son and Mr. Twemlow in Our Mutual Friend.
Dickens began publishing Great Expectations as a serial novel in his periodical All the Year Round in December of 1860. In 1861, he inscribed the bound copy of the original manuscript and gave it to Townshend; on Townshend's death, it was bequeathed to the Wisbech & Fenland Museum, near the Townshend family estate, where it has resided ever since.
A facsimile edition of the manuscript has been published by Cambridge University Press, to celebrate Dickens's two hundredth birthday. The pages show all the corrections, alterations, and inventiveness of an author who was constantly refining his work. As David Wright, curator of the Wisbech, said, "In the manuscript we view creative writing at its peak, with the narrative evolving so rapidly that he can barely restrain his pen within the limits of the page." —Nicole Villeneuve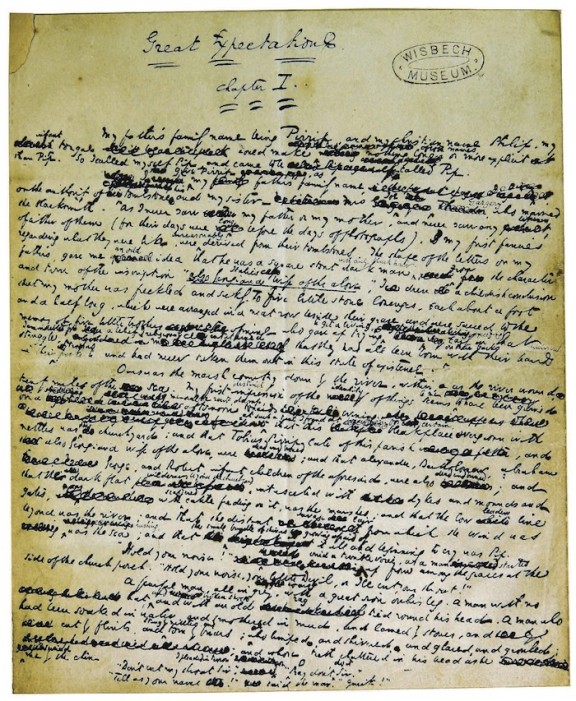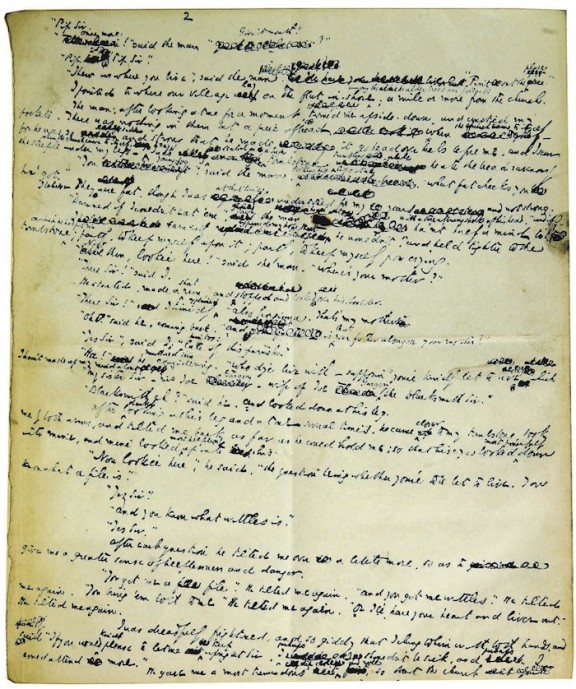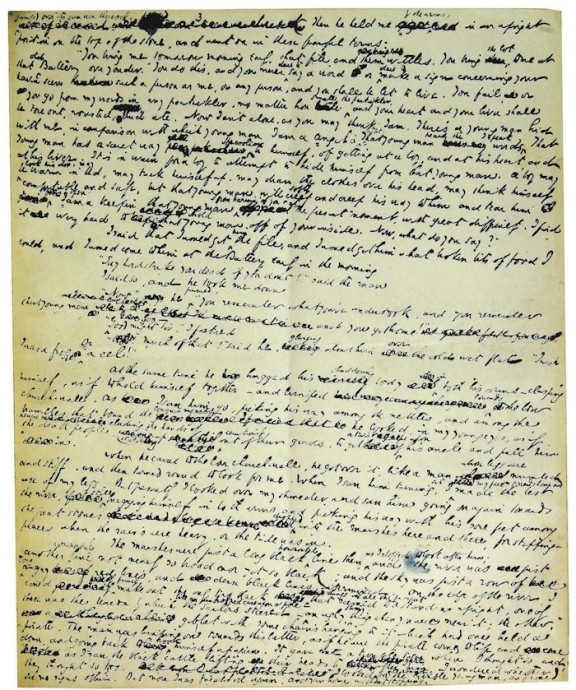 Courtesy Cambridge University Press/The Townsend Collection, Wisbech & Fenland Museum.