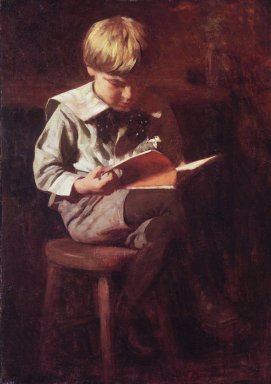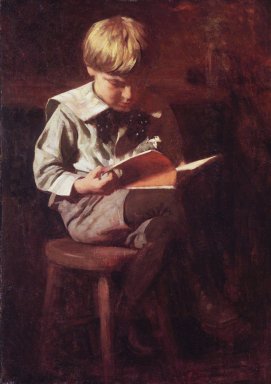 I've been dreaming of hosting a cozy winter dinner party based on a famous meal from literature. What famous feasts are the most completely described? I'd like to be able to re-create the menu, the atmosphere, and the attire, if possible.
There are probably a few people in the world more interested in this question than I—but, I'd reckon, a very few. As long as we're being frank here, you may as well know that I belong to a literary potluck society in which we do monthly themed dinners. (We have yet to venture into the realm of costume.)
Laurie Colwin once wrote a whole essay on books containing good food; she singled out the early novels of Iris Murdoch, the Barbara Pym canon, and Anna Karenina. Inasmuch as I own and have used the Barbara Pym Cookbook, I can't really agree that any of these vivid descriptions would make for very satisfying dinner parties (or, in the case of czarist Russia, a very relaxing one for the cook).
Here are a few other ideas to get you started: The Master and Margarita (for more manageable Russian cuisine—and think of the costume opportunities!). If you fancy something Dickensian, see any of the gluttonous Joe's numerous meals in The Pickwick Papers. If you really want to take the guesswork out of it, Heartburn comes complete with recipes. Proust is a no-brainer—if Proust can ever be called a no-brainer. If your interest runs to tea, root out Enid Blyton. And at the end of the day, does any book in the world have better food than Laura Ingalls Wilder's Farmer Boy?
If you don't feel like going the fictional route, there is always the food memoir. Nowadays, you're spoiled for choice. Or (ration-bound Pym aside) consider the subgenre of cookbooks authored by enthusiastic writers: two whose quality is rivaled by their own idiosyncrasies are Roald Dahl's Cookbook and The Tasha Tudor Cookbook.
Whatever you decide, please drop a line and let me know—the group and I are always looking for ideas.
What do you think about movie adaptations of books? Are there any instances where you think the film actually improved on a particular story, or do you find that adaptations for the most part don't do justice to the original text?
Of course there are terrific adaptations. The Godfather, after all, made a thriller into a baroque masterpiece. We could list successful adaptations all day—I hope you will, in comments—but just a few that I like: The 39 Steps, The Dead, Persuasion, The Remains of the Day, High Fidelity, The Leopard, and, most recently, the new Tinker, Tailor, Soldier, Spy, which manages to cover a lot of ground with enviable economy.
I recently moved into a crumbling three-bedroom in Bushwick, with peeling hand-painted green wallpaper in the cramped and poorly lit stairwell. The front door's peephole, the tin cover of which unmoors itself at night and clatters to the ground, overlooks a dismal and gloomy green landing, where I can easily envision a seedy groping or muffled strangling taking place. My own room is separated from the living room by an old-fashioned sliding parlor door about the size and weight of a Prius. The bathroom window opens into a murky blue chute, which smells like laundry and cigarettes and exhales a strange warmth. What books should I read here?
Reading's the easy part—sounds like your pad is made for it. What you should watch, and posthaste, is Roman Polanski's The Tenant.
On the other hand, maybe you shouldn't.
I'm tired of reading books about bad behavior. Do you know any books that make virtue look sexy?
A tall order in a post–Horatio Alger world (although sexy probably isn't the right word there), but off the top of my head, try Carlene Bauer's luminous memoir, Not That Kind of Girl. Lorin has intimated that the first volume of Ford Madox Ford's "Parade's End" trilogy, Some Do Not …, might fit the bill. (Although, again, I'm not sure sexy applies.)
Have a question for the editors of The Paris Review? E-mail us.