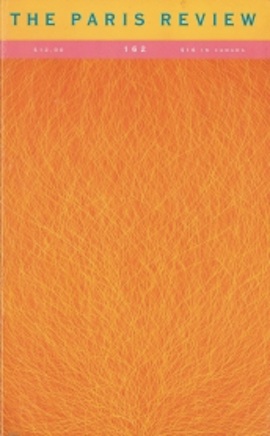 We begin the week with a quote from The New York Times Book Review, where Anthony Doerr reviews Denis Johnson—and compares The Paris Review to a giant rock:
Sometimes, if you wander long enough out-of-doors, you look up and find yourself in a suddenly devastating place: on a glittering slab of granite, say, hanging a thousand feet above a mountain lake. Your blood quickens, the clouds stretch, the light turns everything to gold and something enters you, shakes you, seizes some root of your soul and pulps it. Maybe you make your way down to the lake for a swim, or just sit beneath the sky for an hour, dazzled, but what lasts is the feeling that you have found something important, something precious, something that would be world-renowned if only it weren't so hard to find.

It's a proprietary feeling, too, when you find a place—or a song, or a painting, or a sandwich—that you love, that moves you. You want to share it with only a few other souls, believers, maniacs, folks who won't trample on it. Because who wants to see her sacred meadow flattened by the sandals of tourists?

I first read Denis Johnson's novella "Train Dreams" in a bright orange 2002 issue of The Paris Review and felt that old thrill of discovery … It's a love story, a hermit's story and a refashioning of age-old wolf-based folklore like "Little Red Cap." It's also a small masterpiece. You look up from the thing dazed, slightly changed.
Click here to own the bright orange issue in question and here to subscribe.