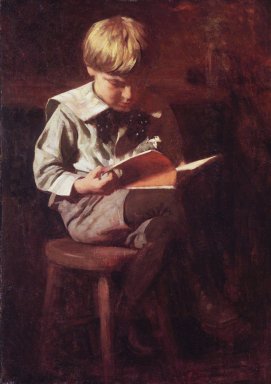 I am an architecture student who is allergic to The Fountainhead. Can you recommend some books to counter with when well-meaning people, upon hearing that I'm studying architecture, ask whether I like it?
Tell them to read Complexity and Contradiction in Architecture, if only for the first sentence: "I like complexity and contradiction in architecture." (I've always loved that beginning.) If you're looking for a novel about passionate architecture students (and what becomes of them), try Peter Stamm's Seven Years. It's not as heroic or hot-blooded as The Fountainhead, but it won't give you hives.
What are your thoughts on audiobooks? I just finished listening to The Fellowship of the Ring as read by Rob Inglis, and his narrative performance—it's so much more than a reading—brought the book to life in a way I never thought possible. It's so nice to be read to, isn't it? And yet it's so rare. (There's no denying it: literary readings are often boring; a good writer does not a good reader make.) And the best thing is, you can listen to audiobooks while running, walking, driving, commuting. Why haven't books on tape become more mainstream? And, as more of a metaphysical question, can I now consider The Fellowship to be something I've "read"?
—William
A friend raised the same question yesterday. She'd just "read" the audiobook of Middlesex—but I say to hell with the scare quotes. If anything, I would guess, you know the text better for having heard it, without the temptation to skim. (But this is only a guess.)
As you say, there is nothing like being read to. And my sense is that audiobooks are in fact very popular. I don't read that way only because reading by sight is so much faster. But when "Selected Shorts" catches me at home, I can't turn it off—even if (as sometimes happens) I don't care much for the story …
Soon we hope to bring you Paris Review stories as audio files—stay tuned!
Just when I think I have The Paris Review's sensibility pegged, the magazine surprises me. Would you ever considering doing an Art of Fiction Interview with Cormac McCarthy? I just can't tell if he's literary enough for The Paris Review.
Every year or two we ask, and he says no. (Apparently he only talks to Oprah.) But—for you—we'll ask him again.
Have a question for the editors of The Paris Review? E-mail us.