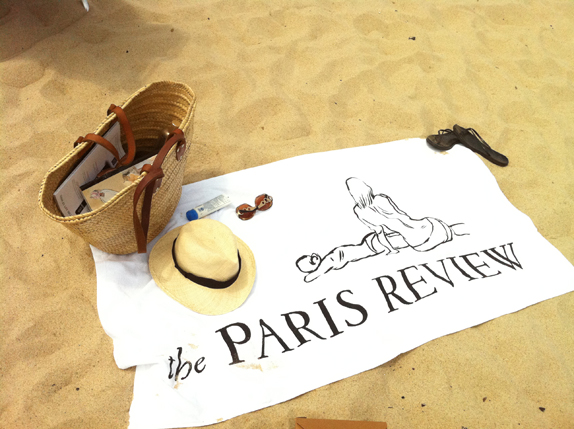 We've heeded your wishes and, by popular demand, our super-duper Leanne Shapton–illustrated Paris Review beach towel is now available for purchase, yours for a very reasonable $20.
But wait! For only $20 more, you can add a full year of fiction and poetry. That's right: with the price of a subscription, the towel can be yours, free.
The smartest towel of summer and reading material to match? That's what we call a deal.