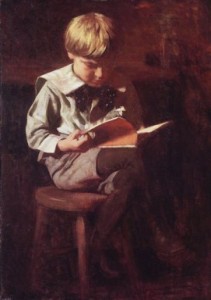 Dear Mr. Stein,
This summer my husband and I will be taking a train from Portland, Oregon, to Whitefish, Montana. Can you recommend any novels set in that region? I've read Jim Harrison, Michael Dorris's A Yellow Raft in Blue Water, Stegner's Angle of Repose and am hoping there are many good novels I'm not yet familiar with set along our route.
Best,
Nora Brzyski
Ms. Brzyski, you've landed on a blind spot the size of, well, Idaho. So I've asked an expert, Philip Connors. Apart from working as a fire lookout (and many other things), Phil is the editor of New West Reader: Essays on An Ever-Evolving Frontier. He writes:
Happily, the natural beauty along that train trip is matched by the beauty of more books set on or near your journey than I can name. If I were at home, staring at my bookshelves, I'd probably give you a slightly different list, but since I'm on a grand tour of my own, currently in Santa Fe, this will have to be off the top of my head. A list of the great Oregon novels would include David James Duncan's The Brothers K and Ken Kesey's Sometimes a Great Notion. The indispensable book on eastern Oregon is a memoir with the sweep and grandeur of a great novel—William Kittredge's Hole in the Sky, a story of paradise found and paradise lost on his family's Warner Valley ranch. Washington is Sherman Alexie country: check out his novels Reservation Blues and The Absolutely True Diary of a Part-Time Indian. Crossing over into Idaho, you absolutely must read Marilynne Robinson's Housekeeping, which plays out in the town of Fingerbone, a fictional analogue to Robinson's hometown of Sandpoint; it's a masterpiece of twentieth-century American fiction. Finally, perhaps the best book set in western Montana is Norman Maclean's A River Runs Through It—two novellas and one story, the title novella being among the most beautiful and haunting tragedies written by anyone, anywhere, in any time.

Finally, if you find your attention for long prose works flagging, make sure to have handy the collected poems of Richard Hugo, Making Certain It Goes On, which contains some of the finest poems of place—from western Washington to western Montana—that I have ever read.
Dear Mr. Stein.
It seems like everyone is writing a memoir. I have always thought about writing one myself. Which have been your favorites this year?
Sincerely,
John Harvey
In the last month there have been Terry Castle's and Samuel R. Delany's, not to mention Philip Connors's (see above). Right now I'm in the middle of Meghan O'Rourke's witty, very touching The Long Goodbye.
But listen, Mr. Harvey: don't do it. Not unless, like Henry Green (author of the 1940 memoir Pack My Bag) you are morbidly convinced that you are about to be drafted into the Army and shot:
That is my excuse, that we who may not have time to write anything else must do what we now can. If we have no time to chew another book over we must turn to what first comes to mind and that must be how one changed from boy to man, how one lived, things and people and one's attitude. All of these otherwise would be used in novels, material is better in that form or in any other that is not directly personal, but we I feel no longer have the time.
In the event, Green made it through the war and lived to a ripe old age—and so may you!
Have a question for The Paris Review? E-mail us.