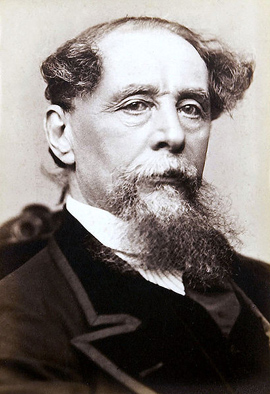 I've gone from one big novel about a vengeful Paris seamstress—A Tale of Two Cities—to another: Cousin Bette. Charles Dickens's Mme Defarge leaves more blood on the cobblestones, but Bette's the scarier of the two. Just as Balzac is the scarier writer. No one has more vicious fun writing about sex, aging, and money. It's all good for a laugh … but that is some seriously dark, Olympian laughter. —Lorin Stein
I have just read Love is Like Park Avenue, a collection of stories and vignettes written in the late 1930s and early 40s by Alvin Levin, a Bronx-raised avant-gardist and pamphleteer. The action—most of it cerebral—is set among young lower-middle class Jews, who go to City College, fish on the weekends off City Island, listen to Glen Miller, and think about how to get into each other's pants. "She was soooo pretty," one character coos. "Like something out of a 35 cent movie. You didn't need technicolor. In black and white it was packed full of glamour—in a quiet way. Can you get what we mean?" Along with Richard Price's early novels, and the next-to-last section of Delillo's Underworld, this is a Bronx classic. —Robyn Creswell
It will probably come as a surprise to no one that The Collected Stories of Lydia Davis are really, exceptionally, almost unbelievably good. I've been keeping a notebook with me while I read so I can jot down my favorite phrases. From "Five Signs of Disturbance": "She knows that if she speaks on the telephone, her voice will communicate something no one will want to listen to. And she will have trouble making herself heard." From "The Professor": "I thought if I married a cowboy, I wouldn't have to leave the West. I liked the West for its difficulties." —Miranda Popkey
I've been doing a comparative reading of Jane Austen's Sense and Sensibility and J. L. Austin's Sense and Sensibilia. As far as I can tell, the texts themselves share nothing, save an uncommonly savage wit. And really that's quite enough to recommend them both. —Mark de Silva
On the lighter side, I've been learning lots from Sarah Bakewell's wonderful How To Live: A Life of Montaigne in One Question and Twenty Answers—so much that I have already tried to force the book on our Southern editor, our special U.S. Open correspondent, and my sister. All in the past three days. —L. S.
I decided to splurge on reading material last weekend and bought a couple of publications from across the pond (home comforts). One of the them was Empire Magazine. It's a British film monthly that I started reading when I was fifteen or so, and its witty reviews had me buying it religiously for years until the rate of inflation in Ireland burned a hole in my pocket and I was forced to stop. There's a great article covering the Matt Reeves film Let Me In, a remake of the unsettling Swedish vampire flick Let the Right One In. —Brenda Collins
Mad Men's Roger Sterling has written a biography—the cleverly named Sterling's Gold—which is now actually available for sale on Amazon. Is it a slightly slimy marketing ploy? Obviously. Will I still buy it? Absolutely. —M. P.