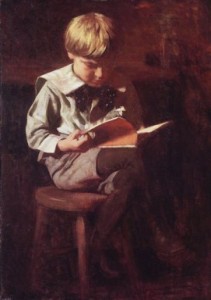 I'm a student at the Tisch School for the Arts in New York City, where I concentrate in writing for musical theater. I'd like to adapt a novella or short story for the stage and was hoping you might have some suggestions.
Thanks,

Leslie
Since you ask—I've always thought Grégoire Bouillier's novella-length memoir, The Mystery Guest, would make a fantastic play. It's the true story of a guy who goes to a fancy party where he doesn't know anybody, hoping to find out why his girlfriend walked out on him five years before. To my mind, it's very dramatic stuff. At FSG we even made a fake movie trailer to promote it. Full disclosure: I translated the thing into English, but I signed away any royalties years ago. I just want to hear someone sing a show tune about Sophie Calle.
Dear Lorin,
I have a dear friend who is very bad at returning the books I lend him. I don't want to stop lending him books, but I would like them back when he is finished. I've asked after one collection of Chekhov stories twice already—I am afraid I shall become a nuisance if I bring it up again. How would you proceed? —Put-out friend
Isn't it surprising when people don't return books? I have lost Norman Rush's Mortals, the complete poems of Thomas Hardy in a two-volume edition I loved, an edition of Keats ditto, Michel Leiris's Manhood, my first copy of Infinite Jest, José Saramago's Blindness, most of the novels of Evan Connell, Yukio Mishima's Confessions of a Mask … the list goes on. It happens. And apparently I've been the culprit, too. (My college library tracked me down a few years ago looking for a missing volume of Bleak House—some fifteen years and four apartments after the fact.) I have friends who never lend books for exactly this reason. For me it's worth the risk. A book on the shelf is just waiting to die. And books die: They fall apart. So do their owners. It makes me sad to think that I may be the last person to read some book I own. My suggestion to you is that you keep lending with an open hand. Make peace with the chance that you may not—the certainty that you will not—always get your books back. One nice thing about books is how easy they are to replace.
Have a question for The Paris Review? E-mail us.