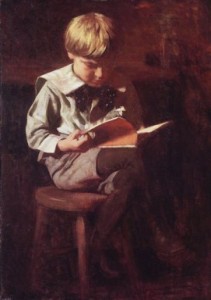 Is there a story or book that can shed light on whether a woman should sleep with men she doesn't love or know very well? Younger men, specifically? —A. Chesterfield
You're in luck! This is pretty much the animating question behind French literature of the last two hundred years, starting with Adolphe (no) and ending with The Sexual Life of Catherine M. (yes). No book puts the question more starkly than Colette's masterpiece, Cheri (yes and no: sex is tragic). Non-French novels have reached some memorable conclusions of their own. Good Morning, Midnight, for instance (sex is tragic: get me a drink), or The Piano Teacher (hell no). (But skip it and see the movie.)
Most novels, it has to be said, fall into the no column. The stories of Maupassant give one long resounding yes. You might begin with "A Country Excursion." This story shocked Tolstoy, with good reason—it is a cannon-blast against the nos. The movie version, Jean Renoir's A Day in the Country, is lighter hearted. And if light-hearted is what you want, check out the Hungarian Stephen Vizincey's 1965 novel In Praise of Older Women or Mario Vargas Llosa's linked bagatelles In Praise of the Stepmother and The Notebooks of Don Rigoberto (yes, yes, yes, yes, YES).
I'm increasingly confused about gender. Thoughts? —M. V.
Don't say "their" when you mean "his or her"; read Orlando and Middlesex.
Have a question for The Paris Review? E-mail us.