Robert Winthrop White
Issue 17, Autumn-Winter 1957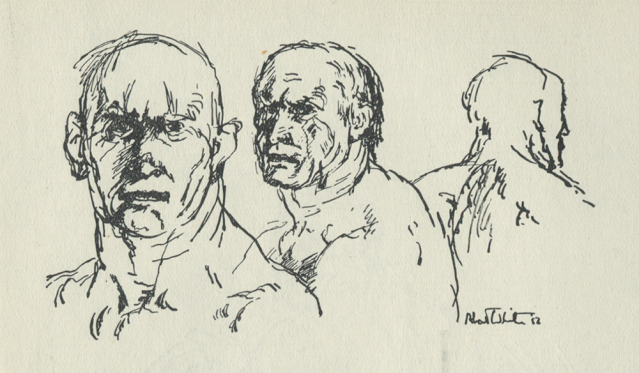 No listing of his teachers or of artists he admires will provide much insight into the work of Robert Winthrop White. Rather than influences in concept, composition, or line his work reflects a neoclassic tradition upheld, and in part founded, by his grandfather, Stand ford White, the architect, and his father, Lawrence Grant White, architect and translator of Dante.
As a beginning sculptor following the second World War his subjects were often spindly forms, agonized in appearance. By the early fifties they had become romantic: powerful plunging horses and proud bulls. Now the romanticism has resolved into a lyricism, and the early sparseness into a purity of line. At thirty-five he appears to be a fully mature artist. The drawings reproduced here are preliminary studies for two life-sized figures, The Ploughman and The Bather, which were exhibited this autumn at the Davis Galleries in New York.
—B.F.
Want to keep reading?
Subscribe and save nearly 40%.
Subscribe Now
Already a subscriber? Sign in below.