"By what words, O writer, could you match the perfection of all the order found here in this drawing? I advise you not to encumber yourself with words, unless you are speaking to the blind... do not busy yourself with filling the ear with things that relate to the eye: in this task you will be surpassed by far by the work of the painter..."
These words of Leonardo da Vinci might serve as a warning against commentary on the works of any artist, yet his challenge seems especially mocking as we look at the drawings of Leonor Fini. Sharp, incisive, precise, her work seems constantly to reach behind words to the very thing itself, driving back any possible exposition to the nebulous zones of approximation, the refuge of metaphor and simile, the "almost like." Leonor Fini's pen has the subtlety and tenuousness of the spider's thread, the swiftness of an arrow abandoning to tile sky the immaterial curve of its lightning flight.
Born in Argentina, Leonor Fini can number Venetians, Neapolitan, Spaniards, Germans, and Slavs among her ancestors. She lives in Paris where her stage designs, her own masques, her portraits are better known to the general public than her painting. She is, perhaps, a "painters' painter" and a "poets' painter:" Paul Eluard, jean Genet, Max Ernst, Jacques Audiberti, Giorgio di Chirico, Marcel Jouhandeau are among those who have written poems and essays about her work.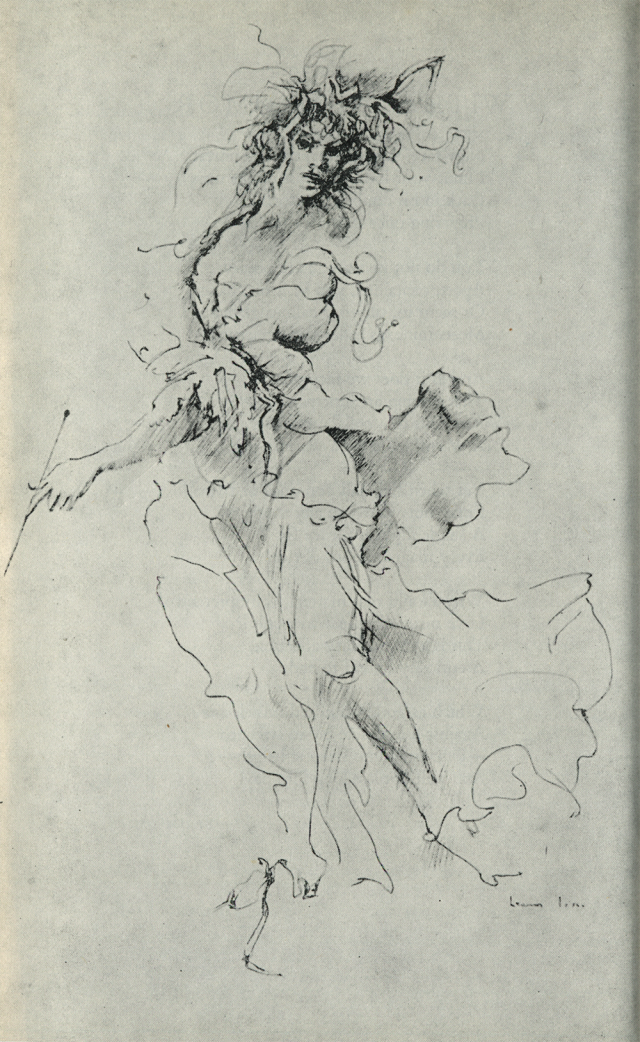 Want to keep reading?
Subscribe and save 33%.
Subscribe Now
Already a subscriber? Sign in below.