Interviewed by Madison Smartt Bell
Issue 156, Fall 2000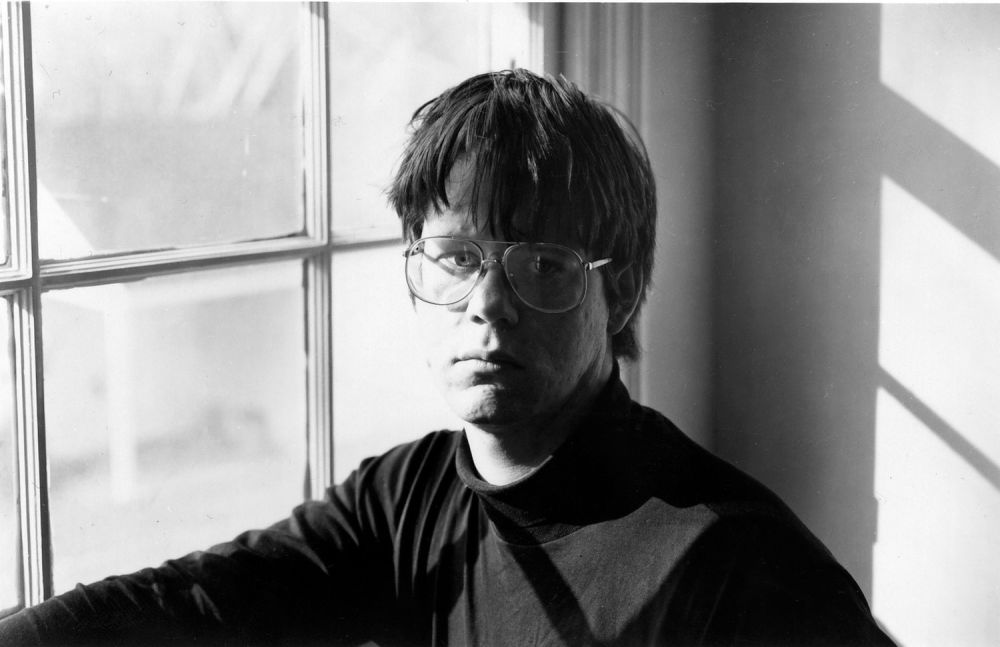 William T. Vollmann, the author of eleven books, all published since 1987, has become known for his highly unusual prolificity, for his extraordinary stylistic pyrotechnics, for the unique engagement of his own personality with his work, and for the quite staggering ambition of his literary projects. He also has begun to achieve a certain notoriety for his parallel career as a professional adventurer.
At twenty-two, Vollmann traveled to Afghanistan in the hopes of aiding the mujahideen rebels in their struggle against the Soviet army. His less than successful efforts are recounted in the tragicomic memoir An Afghanistan Picture Show (1992). In the early eighties, while living in San Francisco, he befriended the prostitutes in the Tenderloin to gather material for his first story collection, The Rainbow Stories (1989).
For over a decade Vollmann has been at work on Seven Dreams: A Book of North American Landscapes, a grand multinovel project to recreate the history of the North American continent. "I'd like to see these books taught in history classes," he has said. The Ice-Shirt (1990) recounts the brief colonization of a part of the continent by the Vikings; Fathers and Crows (1992) tells of the relationships among the French Jesuit priests and the Iroquois and Huron Native Americans; and The Rifles (1994), the third novel to be written (actually the sixth in the series), focuses on the exploits of British explorer Sir John Franklin, who died on a naval expedition to the Canadian Arctic. To research The Rifles, Vollmann spent two weeks at an abandoned weather station at the magnetic North Pole, where his sleeping bag didn't warm him and he began to hallucinate from lack of sleep: "Every night now he wondered if he would live until morning," he writes.
Vollmann's other works include the short-story collection Thirteen Stories and Thirteen Epitaphs (1991), as well as the novels Whores for Gloria; or, Everything Was Beautiful Until the Girls Got Anxious (1992) and The Royal Family, which was published earlier this year.
Though it was updated this fall, the main portion of this interview took place in New York City in the fall of 1993. Vollmann was traveling to promote his most recent publication, the episodic novel Butterfly Stories. We talked in the small living room of his sister Sarah's Hell's Kitchen apartment, where Vollmann was staying while in New York.
INTERVIEWER
You've written and published an incredible amount of material since your first novel came out in 1987. Are you impressed with your rate of production?
WILLIAM T. VOLLMANN
Well, no. I work fast for different reasons. Partly it's because I really enjoy doing it; partly it's that from time to time my publishers were paying me almost nothing. I didn't want to do anything else but write, which meant that I had to write more books to pay my bills. Now I'm doing more journalism and working harder than ever, but I really like it. I've written a bunch of books, and I think that the time has just about come for me to slack off a little bit, try to enjoy life and also paint more watercolors of girls with no clothes on.
INTERVIEWER
Sounds pleasant.
VOLLMANN
One of the things that I had to do occasionally while I was collecting information for that prostitute story, "Ladies and Red Lights" from The Rainbow Stories, was sit in a corner and pull down my pants and masturbate. I would pretend to do this while I was asking the prostitutes questions. Because otherwise, they were utterly afraid of me and utterly miserable, thinking I was a cop.
INTERVIEWER
Not the most comforting sight though . . .
VOLLMANN
Perhaps not. But I have no problem like that anymore—what helps me now are the watercolors. I paint nudes of them, and I can chat with them while I paint them. They feel really sorry for me because they look at the watercolors, which are not a hundred percent figurative, and they think that they are really atrocious. So they just imagine that I am a total loser. They open up to me, and I give them money and they give me all kinds of things. It works out pretty well.
INTERVIEWER
Do you have any formal training in art?
VOLLMANN
No. I would enjoy taking a couple of art classes. I met this woman the other day who does beautiful watercolors of flowers. I would love to learn some tricks from her.
INTERVIEWER
Do you usually write or take notes when you're in the midst of these experiences?
VOLLMANN
Always.
INTERVIEWER
As a rule, how many hours a day do you work on your writing?
VOLLMANN
My work habits have never been structured. It's just something I do as much as I can. For the first few books, it was pure enjoyment. Now, the enjoyment is not there quite as much because my hands hurt all the time when I type.
INTERVIEWER
When did your hands start to go bad?
VOLLMANN
Right when I turned thirty. Fathers and Crows is where I put in the most time—working sixteen-hour days.
INTERVIEWER
Do you type your first drafts straight on a computer?
VOLLMANN
Yes, until I got carpal tunnel syndrome I did. Lately I've been doing more stuff with notebooks, just because it doesn't hurt my hands to write in a notebook. I can see the day coming when I'll no longer be able even to compose on the computer—I'll have to write everything in a notebook and pay somebody to transcribe it.
INTERVIEWER
Have there been any changes in your writing habits, apart from the carpal-tunnel problem?
VOLLMANN
When I was writing the first few books, what I would do is write a bunch of sentences and then go back and expand and explode those sentences, pack as much into them as I could, so they'd kind of be like popcorn kernels popping . . . all this stuff in there to make the writing dense, and beautiful for its density. I still do that from time to time, but I'm getting increasingly interested in taking things out as I write. It's fun for me to try to write concise, compact things. It's a very good exercise for me. And I think it's important to try to do different things—change what I write about, and also the way I write. Otherwise, I'd just be repeating myself, which wouldn't be good for me, or fair to my readers.
INTERVIEWER
Did you mention somewhere that you were working on some kind of manual for writers?
VOLLMANN
Yeah. Whenever I come up with a good idea, I put it down, and sometimes when I get stumped I scan it on the screen and say, Oh yeah, I can always try this . . .
INTERVIEWER
So it's kind of a running report on your own methods.
VOLLMANN
That's right. It's called "Wordcraft" and it's got a section of rules, some long notes on various works of literature—how they address or fail to address certain problems. The bulk of it is quite dry—so I take excerpts from books at various stages of production and show how I've worked on them.
It's of little interest except to somebody who wanted to understand the revision process for himself. After all, most of what we writers spend our time doing is making the words better, or trying to . . . sometimes we make them worse. So "Wordcraft" is a very tedious thing, sort of like a calculus textbook.
INTERVIEWER
It's odd to think of you as a heavy rewriter, considering the amount of things you've put out so quickly. It must just be the time you've put in.
VOLLMANN
The computer really does help. One good thing about having had a job as a programmer is that I learned to look at things on the screen. I don't really need to hold a piece of paper in my hands to see if the thing works or not. When it's alive and volatile on the screen, that's just as good for me.
INTERVIEWER
Do you think that speeds you up?
VOLLMANN
Probably. But I think a crucial part to writing, always, is letting it sit; a greater efficiency on the computer can't really address that problem. Once you've finished typing and moving text around and everything else, you have to leave it alone for a while. You do that to see if it stands up, to see if all the loose edges have been trimmed, if it makes sense, if it's consistent, what shape it really has. You can't tell that while you're working on it. The computer also helps in that I work on a lot of books at once—as many as six or seven.
INTERVIEWER
When did you work as a computer programmer?
VOLLMANN
I was in a Ph.D. program at Berkeley for a year. Then I decided that it wasn't for me. They had given me a fellowship for that year, and I felt kind of guilty about taking it. At the time what I needed to do was just go out there and have experiences and express myself. So I dropped out after a year and never went back. I became a door-to-door canvasser, and that lasted for about six months. Then I got a computer-programming job in Silicon Valley, and I started working on You Bright and Risen Angels in the office.
I slept in the office quite a bit. I worked at midnight. I don't drive, so I stayed there all week, sleeping under my desk, a wastebasket in front of my head so the janitors wouldn't discover me, living on candy bars. I always got Three Musketeers because you got an extra half ounce for the same amount of money. I worked on the book whenever I could, and stored it on computer tapes. I very rarely printed out a hard copy—I think I did it once.
There are lots of things about the book that I like, but it was kind of a kid's book; it was too easy to just go on and on and have a good time making things up. I'm more interested right now in looking at things around me and trying to understand them. Maybe some time if I got a lot older and didn't travel as much, I'd enjoy being back inside my head again, but not right now.
INTERVIEWER
Was that the first job you had after college, working in Silicon Valley?
VOLLMANN
After college I went to San Francisco and worked as a secretary in a reinsurance company. That was a pretty dismal job. It was a real small place. Guys would come in and they'd sort of stick out their arms like wings so I could take their coats off. They'd tell me, Two, and I'd put two lumps of sugar in their coffee. I'd sit there and work on the boss's letters. I guess I was probably twenty-one. I was a very timid person and I really wanted to please, and so the guy would often keep me till late at night and not pay me anything extra—it just seemed like it was my entire life. I hated that office. I worked there until I had enough money to go to Afghanistan.
INTERVIEWER
Why did you want to go to Afghanistan?
VOLLMANN
Why? Because it was a current, urgent case of politically induced suffering (as Iraq and Kosovo are today). I wanted to do something about it. I mostly failed. But I learned a lot, which is why I wrote a book about it.
INTERVIEWER
Was An Afghanistan Picture Show the first book you wrote?
VOLLMANN
No, the first book I wrote was when I was in first or second grade. It was about some astronauts who try to explore another solar system. I worked it out so that there were exactly as many planets in the solar system as astronauts, each planet a kind of death trap, so they all got picked off one by one.
When I was in college I wrote a book called "Introduction to the Memoirs." It wasn't any good as a book, but it occasionally had good paragraphs and sentences, and I've cannibalized from it occasionally in some of the other books.
After that, I guess I started working on something that would become Bright and Risen Angels, but I didn't know what to do with it. I put it aside and then wrote the Afghanistan book, which also wasn't really good enough—not finished when I thought it was. So I guess Bright and Risen Angels was the first one that was actually finished, although I tried to sell Picture Show first, thinking that it was finished, thinking it was OK when it really wasn't.
INTERVIEWER
Where were you when you wrote the first draft of An Afghanistan Picture Show? Back in California?
VOLLMANN
I was in San Francisco. My original goal in writing it was to help the Afghans, to come up with some kind of book that would be interesting in the way that Orwell's Homage to Catalonia was interesting—a book that contains both narrative description and political analysis. As you read it, you get a sense of a particular situation, but at the same time the book doesn't date, even though the situation does. It's still interesting reading in the same way Thucydides's history of the Peloponnesian Wars is. That's what I wanted to do. I was a student at Berkeley at the time. I submitted it to a political science competition. The judge wrote me a little note and said he really liked it, that it was really interesting as a work of literature, but it wasn't a work of politics. So I gave it to a literary agent, who said it wasn't literature, it was politically interesting, but not literature.
INTERVIEWER
That's called falling between the stools.
VOLLMANN
Right. So that made me feel that I'd succeeded.
INTERVIEWER
How long did it take you to write the first draft?
VOLLMANN
Oh, three or four months, I suppose. I just sat down every spare moment that I had and worked on it. I'd taken lots of photographs, which I studied as often as I could. Visual aids are very important to me in my writing. I like to see places that I'm writing about, experience things that I'm writing about. So throughout my career I've taken photographs of things, which I can then study. The whole business in Wordsworth's Lyrical Ballads, when he talks about the spontaneous overflow of emotion recollected in tranquility—a photograph can help you do that.
INTERVIEWER
Were you already working in very short text blocks with the first draft?
VOLLMANN
I was. I was impressed by this book by Danilo Kis, a Yugoslav writer—A Tomb for Boris Davidovich. For me, at least, it's easier to create coherence and beauty on a small scale. Organize a block, reread and rewrite from beginning to end. Afterward, the blocks can be arranged in a narrative or architectonic way, rejiggered accordingly.
INTERVIEWER
Have you been especially influenced by any other writers?
VOLLMANN
I like Lautreamont a lot. He taught me how important and how possible it was to write a sentence that is just gorgeous. Actually, I'm about overdue for a rereading of Maldoror. I'd like to pick up a few tricks from that book again.
INTERVIEWER
Any other writers who've influenced your style?
VOLLMANN
When I wrote The Atlas, a series of very short prose pieces from all over the world—a lot of which are war pieces—I guess Hemingway's piece about the old man at the bridge in For Whom the Bell Tolls was an inspiration for some of them. The old man is not going to make it across the bridge, or if he does it will be blown up; no one can possibly help him; sooner or later they are going to catch up with him and that will be the end of him. The way Hemingway handles all this—in a page and a half—is pretty amazing.
INTERVIEWER
You went to college at Deep Springs in California. How did you decide to go there?
VOLLMANN
Well, I just really liked the idea of going there, and I liked the fact that it was free if you were accepted—tuition, room and board. I had never worked with my hands before I went to Deep Springs, and actually I kind of dreaded that part of it. I thought I would be really bad at it. I was a slow learner, but once I figured out how to do something I always did an OK job. I did a lot of feeding and slaughtering. I ran the bookstore, the library . . .
The college was set up by Lucien Lucius Nunn, who did all these experiments with alternating currents in Telluride, Colorado, and made a whole bunch of money. He was interested in vocational training, which was kind of rare back then. It was a really wonderful place. It taught me a lot. They are focused on trying to be of service to other people, which has always been something I have wanted to do.
INTERVIEWER
Where is it?
VOLLMANN
It's two valleys west of Death Valley. The next one over is Eureka Valley, where Charles Manson hung out. It's a pretty desolate place. The valley is about the size of Manhattan. The ranch and a maintenance station, which is now abandoned, are the only two things in it.
INTERVIEWER
Did you know what their angle was when you started out there?
VOLLMANN
After I had been accepted, they sent me this thing called The Gray Book, which contains the sayings and pontifications of L. L. Nunn. Some of it is pretty ridiculous, and a little racist and elitist, but some of it is really good. What he wanted to do was to create what he called Trustees of the Nation: people who could take over and run things. But he thought that you could do that just as well by being a blacksmith as by being president. I think that is kind of a nice idea. It may not be true, but I like to think it is.
INTERVIEWER
It seems like you would have had an easier time almost anywhere else, so why there?
VOLLMANN
I guess it was great to be totally in this other world and to really get away from home and be independent, financially independent. My parents always wanted me to go to business school. Later, when I was at Cornell, my mother said, You know, your father and I think you should go on to business school and graduate school and if you do it, we'll pay for it. If you want to do your own thing, we won't pay for you. I said, "OK, I'll do my own thing and you won't pay for me. I was probably thinking along those lines when I went to Deep Springs. I have always felt that I could do what I wanted and nobody could stop me. So that was really good for me. The students ended up being sort of full of themselves. But it's great because everyone depends on you. If you blow it, there's no milk for people.
INTERVIEWER
You went from Deep Springs to a Nunn-sponsored program at Cornell. What was that program like?
VOLLMANN
Well, it's called Telluride House, named after Telluride, Colorado. Telluride had gone co-ed, against Nunn's wishes. I really looked forward to that. I was pretty girl-starved by the time I left Deep Springs. But I hated Telluride—very hierarchical, elitist. At Deep Springs you get the foundations of character by punching cows, and at Telluride you go on to stocks and ballroom dancing. Very inbred. They have their own jargon. For instance, they highly value something they called I.I.I.—Informal Intellectual Interchange. They would always be saying, There's not enough I.I.I. in the house. If they think someone is not a good house member they can send you away for a semester—they rusticate you. Very vanguardist. One girl who was part of the Nunnian dynasty—her father and grandfather had both been to Deep Springs and Telluride—said, Some people were born to be led and other people were born to lead, and we're the Association and we are going to lead you, and that's how it is. You kind of have to admire them when they are frank about it. I tried to organize a little faction there to overthrow the ruling class. Of course, we failed miserably because we had no guns on our side. The Tellurides have usually ended up becoming academics. One girl in my class started off as a Leninist, joined the Association, and ended up writing speeches for Jean Kirkpatrick.
INTERVIEWER
Have any of them turned out to be cowboys?
VOLLMANN
No, no. No cowboys.
INTERVIEWER
Sounds like you felt responsible for paying your own expenses. Did your parents really refuse to help you or did you just want to do it that way?
VOLLMANN
My parents were pretty well off, but I always felt a little uncomfortable asking them for anything. When I was nine years old and my sister was six, she drowned. I was supposed to be watching her and I didn't. I always felt guilty about it, and my parents kind of blamed me for it a little bit too, I think. It was a pond in New Hampshire; it had a shallow bottom, which dropped off abruptly and . . . she couldn't swim. I knew she couldn't swim, and I was supposed to be keeping an eye on her. My father and my uncle were out swimming. I just stopped paying attention at one point. I was lost in some sort of daydream.
INTERVIEWER
Mightn't your parents have shared in the responsibility to some extent by deciding to leave her in your charge?
VOLLMANN
Oh, sure, they're democratic about it. I think they blame themselves a little bit, too, at this point. But somehow after that I felt very uncomfortable at home.
INTERVIEWER
Starting at age nine?
VOLLMANN
I felt like I wasn't exactly wanted there, and . . . I sort of exaggerated things, I think.
INTERVIEWER
Did you talk about it to them much?
VOLLMANN
Never. I felt shy and uncomfortable about it. I had nightmares practically every night—of her skeleton chasing me and punishing me and stuff like this—pretty much through high school, and then things got a lot better for me.
INTERVIEWER
Because you went to Deep Springs?
VOLLMANN
Deep Springs just gave me a lot of self-confidence.
INTERVIEWER
What do your parents think about what you do now?
VOLLMANN
Well, at first they kept saying, Bill, when are you going to grow up, when are you going to stop this writing stuff and do something that supports you? Then after the first book came out they were real proud of me. They were proud of me for quite a while; they are still proud of me, but they are starting to feel very uncomfortable about it, because I am writing more and more stuff about myself, and about sex. I feel kind of bad for them, a little bit embarrassed, but at the same time I have to do what I have to do. Butterfly Stories, when Esquire ran an excerpt, made them pretty miserable.
INTERVIEWER
Do you ever have an intention to shock? Do you have the reader in mind when you write?
VOLLMANN
No, I don't shock myself, and I don't care about shocking others. I'm not egocentric or a performer.
INTERVIEWER
It's clear that parts of Butterfly Stories have to be fictional, but still I wonder, did you have unprotected sex with that many prostitutes? Why take those risks?
VOLLMANN
Well, I wouldn't mind finding some other way. When I was writing Angels, Rainbow Stories, and the other stories, that sort of thing wasn't particularly interesting to me—getting involved with all the prostitutes that way. But I kept thinking when I first began writing that my female characters were very weak and unconvincing. What is the best way to really improve that? I thought, Well, the best way is to have relationships with a lot of different women. What's the best way to do that? It's to pick up whores.
INTERVIEWER
Has this worked?
VOLLMANN
I don't know, but I feel that I have created some really good characters. Also, I often feel lonely. It's been really nice for me to have all of these women who really, I truly believe, care about me. I care about them. I keep in touch with them. I help them out, they help me out; they pay my rent because I can write about them. I do pictures of them, I give them pictures; I paint them myself. It works pretty well.
INTERVIEWER
It seems to me you'd learn a whole lot about how prostitutes think and are, and not necessarily that much about more conventional women.
VOLLMANN
Right. Well, I have been able to sleep around with some of them too.
INTERVIEWER
Well, good. I'm glad to hear that.
VOLLMANN
I almost never sleep with American prostitutes any more, unless they really want me to—if they are going to get hurt if I don't. I have a lot of them as friends. They pose for me as models, and I have written a lot of stories about them.
INTERVIEWER
I've heard that you bought a ten-year-old prostitute out of servitude.
VOLLMANN
Oh, I did that in Thailand. That Afghanistan book is all about how I tried to help people and failed. Even the book itself was a failure—not a perfect book and it sold terribly. Everything has been totally consistent about it.
INTERVIEWER
It's a masterpiece in its own way.
VOLLMANN
A masterpiece of failure. Anyway, so when I was in Thailand, I went to a town in the south and bought a young girl for the night. This awful brothel—one of these places hidden behind a flowershop with all these tunnels and locked doors and stuff—was like a prison. I tried to help a couple of the girls but you just can't get them out. I tried and I couldn't. I made the mistake of going to the police, trying to have the police get them out—all that did was nearly get them arrested and put in jail, because the police are paid off. I managed to get the raid called off by taking all the cops out to dinner and buying them Johnnie Walker. I bought this fourteen-year-old girl and got her in a truck and drove like hell to Bangkok. I was with this other girl at the time—Yhone-Yhone, a street prostitute, a very happy one. She was my interpreter. She put the fourteen-year-old girl at ease and got her to trust me. We got her set up at a school run by a relative of the king of Thailand. I went up north, met her father, gave him some money, and got a receipt for his daughter. He didn't know she'd been sold to a brothel. When I met him and told him he said, Oh. I didn't know that, but, well, whatever she wants. He's not a bad guy, just a total loser. He's a former Chiang Kai-shek soldier. They're all squatters there in Thailand. They can't read or write. He lives on dried dogs and dried snakes.
INTERVIEWER
You own his daughter?
VOLLMANN
That's right. I own her. She doesn't particularly like me, but she was really happy to be out of that place. She loves the school. It's sort of a vocational school. It's called something like the Center for the Promotion of the Status of Women. Many former prostitutes are in there. Most of them aren't learning how to read or write because that's useless to them. She is learning how to sew. Some of them are learning how to be beauticians.
INTERVIEWER
When you went to Afghanistan, according to the book, you were out to save an entire nation. What's the value of saving one person in a situation where there are so many?
VOLLMANN
That used to bother me, but then I said, You can only do what you can do, and if you were that one person you would be really happy to be saved. It's a net-positive effect. And that's all you can say.
INTERVIEWER
You went to Bosnia recently. What's the appeal for you in going to these war zones?
VOLLMANN
There is no appeal in it. It's not fun. If it were, I would be shallow, or else a monster. However, it is possible to learn a great deal about human beings when one sees them in extreme situations. This helps me become a better writer and more empathetic person. More importantly, it's my responsibility to use my talents and competence to illuminate human suffering. Illumination is the first step toward alleviation. It is difficult to perform emergency surgery in pitch darkness.
INTERVIEWER
I gather the nature of your interest in such situations must have changed a little bit since Afghanistan.
VOLLMANN
That's right. I am actually a competent war correspondent at this point, instead of being a war idiot like I was in Afghanistan. The appeal for me in being there was that I was working on a long essay about when violence is justified and when it isn't; I was trying to come up with some kind of moral calculus for it, and the best way to do that is with case studies of war. I want to keep seeing them.
INTERVIEWER
What about the missionary impulse?
VOLLMANN
Well, I tried to get one girl out of Sarajevo, a Serbian girl, but I couldn't do it. People at the UN were bickering with the Serbs; Croatians and Muslims wouldn't talk to each other. I couldn't get permission to get her out.
INTERVIEWER
Did you go armed into these places?
VOLLMANN
No, I'm trying to get a permit, actually. I would like to have a permit to have a gun in Thailand.
INTERVIEWER
Do you practice on a range?
VOLLMANN
Sometimes. I think I could probably do an OK job of defending myself.
INTERVIEWER
Well, in most of these situations you're very close to your assailant.
VOLLMANN
Exactly. Just out of arm's length, I understand.
INTERVIEWER
My weapon of choice for home defense is a shotgun—marksmanship is not an issue. As my father once said to me, If you use a shotgun, you might not kill whatever it is, but you'll make it go away.
VOLLMANN
I have one that I use for protection from polar bears when I go up north. It's actually such a hassle to take it across the border that I just leave it with a friend up in Canada. I was always sort of afraid of a shotgun for home defense just because I imagined that in close quarters it would be so easy for the intruder to just grab it by the barrel. You know, pull it away from you . . . You'd want a sawed-off shotgun for sure.
INTERVIEWER
I see you're imagining a situation where there's conversation. That's not the way I picture it.
VOLLMANN
Maybe you're right.
INTERVIEWER
Do you keep guns at home? What do you like?
VOLLMANN
Well, I've got a Sig-Sauer P-226, it's a nine millimeter, an automatic kind of revolver. It works pretty well, very little recoil. It just started jamming on me recently, I have to figure out why. I've had it for years. I used to have a Browning BDA 380. It was kind of a nice looking thing but I could never hit anything with it. I am thinking about getting the new Desert Eagle in a fifty caliber.
INTERVIEWER
Fifty caliber?
VOLLMANN
It's the most powerful handgun ever made.
INTERVIEWER
Christ. What happens when you fire it, your arm comes off at the shoulder?
VOLLMANN
That's why I kind of want to try it. Every time I go to Deep Springs, they have this dump with all these old washing machines and other things. I always take some plinks with a gun. With a nine millimeter it'll make a clean hole right through the center of the door of the washing machine, but it won't crack it. It would be fun to try the fifty caliber on that.
INTERVIEWER
Can you picture yourself ever actually shooting someone?
VOLLMANN
I used to wonder what I would do if I saw somebody getting really, really hurt, and I decided that I would come out with my gun and try to stop it, because I just couldn't bear to do nothing. My Inuk friend, who Reepah [from The Rifles] was partly based on, came down to New York one time. That was the one time that I carried a gun on the subway. She was so trusting that she would go up and she'd talk to everybody on the subway. I was so afraid that someone was going to hurt her—if someone would have grabbed her and started to hit her, there was no question in my mind that I would just pull out the gun. I'm really happy that nothing happened to her. She was so good and so sweet that she would go up to anybody and talk with them and they would just sort of smile at her. Most people could see that she wasn't playing with a full deck. She was just very good and very well-meaning and her brain was half gone, and they didn't have the heart to say anything to her, even though she would pick up their kids and do all kinds of things. But I was always afraid that she would push one guy's buttons without meaning to, you know.
I left New York finally. It seemed like so often I would see people abusing each other. It was so dirty and hard to find trees. Central Park, even, if you stand on one side you can see the buildings on the other side. You can't get away from the people. Give me the Arctic anytime.
INTERVIEWER
How is New York so different from San Francisco?
VOLLMANN
San Francisco is a little more low key. The feeling that I always had was that in California people would let you take all kinds of liberties with them, but they don't in New York. I remember one time I was up in Morningside Heights and some black teenagers got hold of me and left a nice little scar on my arm. They were burning me with cigarettes. I felt pretty helpless. I was sort of joking around with them while they were burning me because I figured that was what a good Iroquois would do.
INTERVIEWER
What were the circumstances of this?
VOLLMANN
Well, I'd been doing a little stuff with some prostitutes around Times Square. One of them agreed that I could come hang out with her. Her little brothers and sisters had some kind of game where they rode on top of elevators. I really wanted to see that. I would have done it with them; I tried to get in with them but I couldn't. They just hated me because I was white or something. I always felt in San Francisco when I got into a situation like that I could get out gracefully.
INTERVIEWER
Well, you carried a gun there.
VOLLMANN
In San Francisco, in the West, people are just a little bit slower in their reactions. They stop and think. That works to the researcher's benefit. In New York I felt people might set certain rules, but they might not follow their own rules. You could just get in too much trouble. Even having a gun, if all of a sudden everyone else has a gun too, then your having a gun makes everything worse.
INTERVIEWER
Let me ask about your series of historical novels. Did you first imagine Seven Dreams as a series? How did it come to your mind?
VOLLMANN
I imagined it as something like Ovid's Metamorphoses. I thought it was going to be a one-volume thing—a fairly big volume, a kind of long prose poem about our continent over the last thousand years, making use of all kinds of European and Native American myths, legends, and stories. Quickly I realized that I couldn't do it all in one volume. Then I realized that I wanted it to be a history as well. Fathers and Crows has got some weak parts, some dead spots, some dry spots, but still you get a sense, I think, of what life must have been like in the first half of the seventeenth century in Canada. It makes me feel good that I accomplished that. As well as it being, in parts, a good story. I would like the chance to do The Ice-Shirt over, because with that book I was kind of feeling my way. I think I caught on to some of it with Fathers and Crows. I think The Rifles is pretty good.
INTERVIEWER
What discoveries have you made in the process of working this out so far?
VOLLMANN
I figured out that no degree of care in research is ever sufficient. Each dream deals with at least two colliding points of view. The vanquished viewpoint survives only in archives since obviously a twenty-first-century Iroquois is very different from his seventeenth-century cousin. If I can't get inside the head of the seventeenth-century Indian, then all I'll have written is another "Gee, isn't it terrible what we did to the Indians?" piece of sentimentality. Hence I need to know how the seventeenth-century Iroquois dressed, traded, hunted, loved, etcetera. It was really, really hard. I was very proud of myself because I think with a couple of the characters in Fathers and Crows, like Amantacha, sometimes Born Underwater, I succeeded. The Rifles was much easier, because I've had Inuit friends. So I know how these people talk and to some extent how they think.
INTERVIEWER
Does telling a good story ever get in the way of history?
VOLLMANN
In the Seven Dreams, history is itself the good story, and any scene I write must be corrected if it's out of line. In the other novels, the tales come before all else. In An Afghanistan Picture Show and in my journalism, I simply obey the slogan that was painted at the headquarters of Khun Sa, the Burmese-Shan "Opium King"—the only obligation is to tell the truth.
INTERVIEWER
There's always a character in your work that seems to be you. Was the account of your expedition in The Rifles pretty much exactly what happened?
VOLLMANN
It's pretty accurate, except that the Subzero character cried and I didn't. It gives a pretty good idea of how it was. I tried to take this little quiz in Arctic survival, and I passed it with a C minus or a D plus.
INTERVIEWER
With some of those stories and novels I think you could excise yourself and your own role and they would still hold up. Fathers and Crows conceivably would be a lesser book but the integrity of the plot would still be there.
VOLLMANN
It would be fine. With The Rifles I couldn't. In these earlier books of the Seven Dreams, I was trying to recreate something that basically doesn't exist anymore. The landscape is still the same, but that's about all. There was no way that I could possibly interact with the characters. My discovery was going there, walking over the landscape, reading the primary sources, whereas with The Rifles the discovery of what the whole thing was about involved having a relationship with people who are still around. There would be no way for me to get into that world without being a part of it.
INTERVIEWER
So that was the motive for the expedition to the Arctic?
VOLLMANN
I really wanted to get inside the heads of those Franklin guys and try to imagine what their last couple of years must have been like—in terrible conditions, utterly stuck, and knowing that they couldn't get out and knowing that they were probably going to die. This seemed like a really good way to do it, just going someplace where I was totally by myself in the middle of the winter. I thought I would learn something about loneliness and fear and the bad weather and survival, which I did.
INTERVIEWER
Do you feel like The Rifles is a more successful book for that reason?
VOLLMANN
I think it's more successful, but not because of me in it. I like Fathers and Crows a lot. I think there are pages of Fathers and Crows that are necessary, but it takes quite a while to set all the machinery going; everything was so foreign, not just the Indian side but the European side. I had to get into a lot of unfamiliar names and everything else. Whereas with The Rifles I think the reader can be more immediately moved because I was able to experience it; when the reader feels that the thing is experienced it's always better. In The Rifles, just about everything comes alive because I could see it. It may be less of an accomplishment than Fathers and Crows, but it's a better read.
INTERVIEWER
Would you have gone to the Arctic if you weren't interested in writing about Franklin?
VOLLMANN
Probably not at that time. I might have tried something different. But I have always been interested in the Arctic, and I would like to feel like I am an emancipated, self-reliant human being up there. Eventually, I would like to get to the point where I could go there any time and know that I could make it for a couple of weeks, no matter what. I love it up there. I like being with the people, and I like being alone up there too, and gradually over the years I've been perfecting the gear, figuring out everything I need, and learning how to live there for short periods of time. I would never be able to live there permanently, but sometime I would enjoy crossing from Ellesmere Island to Axel Heiberg Island, or walking across the frozen sea off Greenland. It would be fun to go with some Inuit and go hunting. If I ever had a bunch of money, I would enjoy paying them to travel around with me for a whole year, living off the land, like in the old days. That'd be such a kick!
INTERVIEWER
Do you hunt when you go up there?
VOLLMANN
No. I go with them. I love to eat what they catch. I figure there is a lot of pressure on those animals and I don't have any right to do it because I'm not from there. I don't want to put more pressure on them. But if they want to do it, I'm glad they let me come with them and watch. I love seeing the tricks they use and I like eating walrus or seal or caribou.
INTERVIEWER
I understand your biggest problem was dehydration. Why couldn't you just eat the snow for water?
VOLLMANN
If you eat snow, it will make you dehydrated. It takes so much energy to melt the snow that you would die from eating snow. What the Eskimos used to do was fill a skin bag with snow and keep it close to their body all day and it would melt the snow.
INTERVIEWER
Do you prefer the research—the experience—or the writing? What are their different pleasures?
VOLLMANN
That depends on the experience and on the writing. Obviously I don't enjoy the drudgery of cutting a piece of journalistic thoughtfulness into a bleeding square of hackwork. Nor do I enjoy going to war zones and getting shot at. I do love exploring alien landscapes and learning about new people. I love representing what I learn. I also love writing the books, where (with disastrous typographical exceptions) I am in full control and can do my best.
INTERVIEWER
How do you fit your new book, The Royal Family, into the rest of what you've done?
VOLLMANN
I guess you could see the prostitute novels as a trilogy of which this would be the third book. The common motif is just prostitution and love. Beyond that, I don't know. It was fun to try to explore some other worlds in this book, like the suburban world of Sacramento, but I feel like I'm just starting on that and I could probably do better.
INTERVIEWER
Did you ever think that you would do something else besides being a writer?
VOLLMANN
I think that for the stuff that I am interested in, writing is not enough. I want to take some responsibility and act as well as write. I don't mean to be an actor, but rather to accomplish things . . . do things that will help people somehow . . . things like kidnapping the sex slave. It would be great if I could make my contribution to abolishing the automobile or eliminating television or something like that.
INTERVIEWER
So you don't comfort yourself with the idea that by writing these books you change people's attitudes and move their hearts and minds and influence the world for good?
VOLLMANN
I don't think that washes. I think many times I have seen people's hearts and minds moved and then the next day they go back and do whatever they were going to do.
INTERVIEWER
You can end up doing more harm than good.
VOLLMANN
I am fascinated by somebody like Yukio Mishima, who stood for what I think were utterly stupid ideals, who killed himself utterly pointlessly, made his family suffer, and hurt that poor general he held as a hostage. He acted like a complete idiot. And yet, I like the idea of taking something so far, taking something from your own beliefs—something that starts off as an aesthetic thing—and somehow translating it into the practical sphere of human affairs. Of course, his address to the soldiers was a total failure. That must have been pretty mortifying for him, to be shouted down in the last moments of his life.
INTERVIEWER
Your self-portraits, if they are self-portraits, are always somewhat hapless figures, except maybe in The Rifles. Do you see yourself as hapless?
VOLLMANN
No, I don't think I am that hapless. I'm trying to understand political things about the world and learning about the world as it used to be in a historical way. These days I have a great life. I'm doing everything I want.
INTERVIEWER
Do you write for others, or for yourself?
VOLLMANN
I write journalism for others. My violence book, "Rising Up to Rising Down," was meant to be of benefit to others. My Seven Dreams series might possibly teach people a little about history and cultural identity. My other novels are purely to please myself, although I enjoy pleasing others and would be very happy to hear that readers and critics liked them. If not, I'm indifferent. After all, the world doesn't owe me a living, so I may as well waste my life as I choose.
INTERVIEWER
So you read reviews?
VOLLMANN
I read them and I enjoy them. But if everyone were to say that some book was bad and I thought it was good, then I would keep on thinking it was good.
INTERVIEWER
Do you feel like you have any public image or that you are going to end up with one?
VOLLMANN
Well, probably some people will think that I'm a chauvinist or that I'm really daring or even that I'm some kind of doomed figure. It's always easier for people to characterize the writer rather than the work. Because the work they would actually have to read.
INTERVIEWER
Most writers would say that . . . but they don't have themselves in their work in the way that you do.
VOLLMANN
That's true.
INTERVIEWER
Is any part of your life not available as a subject for your work?
VOLLMANN
I don't cannibalize from my life in order to write. Sometimes I might wish to investigate something, then decide to experience what I investigate in order to vivify the descriptions. At other times I write to express or exorcise some strong feeling that I have. Some people amuse themselves believing that everything my characters do, I have done. Those people are free to believe what they wish. I do try to be decent about my own privacy and that of others.
INTERVIEWER
Considering the free use you make of yourself as a fictionalizable character and the amount of hard fact there is in your fiction, I wonder what distinction you draw between your fiction and your journalism.
VOLLMANN
My journalism is mainly for money. Most of what the magazines publish under my name, they damage or destroy. If I am writing political journalism (which is most of the journalism I write), I insist that the basic message not be tampered with although its modulations often get abraded in the "editorial" process. Other than that, I am a complete hack. I write the best I can, but I grin and bear it (and cash the check) when the piece has been ruined. This is how I survive financially.
Our society's materialist quietism has long since decreed the following: literary craftsmanship is a nuisance that gets in the way of the message. As for the message itself, who cares? Speaking for myself, I see only increasing difficulties ahead. My journalism is in danger of becoming the antics of a circus animal sent to perform in perilous places. My books, which they cannot tamper with, continue to get published only on sufferance. A string of bad reviews and that'll be over.
I know only a very few people who are serious about books for their own sake. If I can make a difference by saying in a periodical or a book that our sanctions against the Iraqi civilians are evil, then I will be sorry not to be able to make that difference in the future.
INTERVIEWER
There are some other writers who do make an issue of their personalities in their work in one way or another—Norman Mailer, in certain phases of his career, or Hunter Thompson or Charles Bukowski, whose material is similar to what's in The Rainbow Stories. But that style of self-presentation is often about vanity. I was wondering how you felt about this. Are you aware that people are watching? Do you care? Do you think that no one's watching?
VOLLMANN
I figure some people are watching, but I really don't care what anybody thinks. All I want to do is be able to have my freedom and do the things in life that I have always wanted to do. I want to see all of these unknown places, walk on the frozen sea as often as I can, and see the jungles. I want to fall in love with beautiful women of all races. Rescue somebody every now and then, improve my painting, and improve my sentence structure. If I can make a living doing that stuff, that's great, and I will keep doing it, and they can do whatever they want with my image. I couldn't care less.