Interviewed by George Plimpton and John Phillips
Issue 4, Winter 1953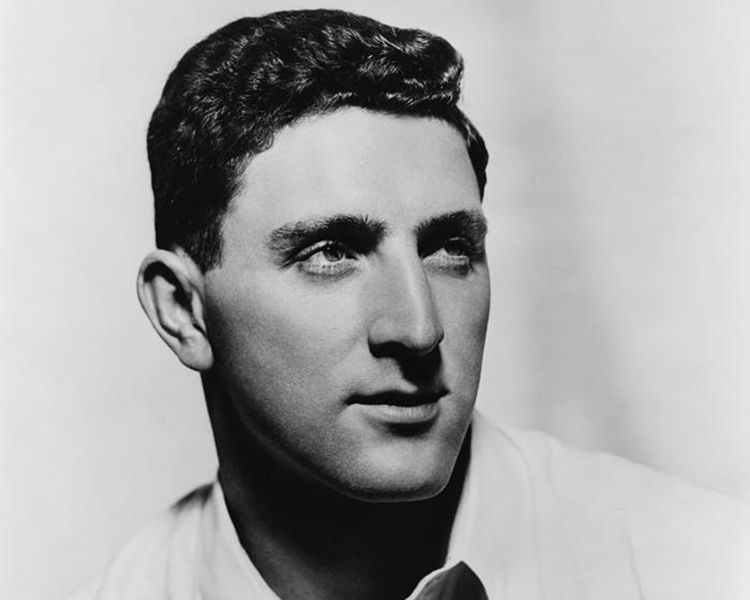 INTERVIEWER
You know, I've been reading that story you spoke about, the last one in your collection of short stories Mixed Company, the one called "The Green Nude." It's pretty funny.
IRWIN SHAW
What do you mean by that? Pretty funny?
INTERVIEWER
As a matter of fact, it's very funny. A very funny story.
SHAW
Damn right it's funny. Didn't I tell you it was?
INTERVIEWER
(Placatingly). No, I really mean it's a funny story. A damn good one. I didn't mean . . .
SHAW
I told you it was funny.
INTERVIEWER
Yes, I remember you did, and you were quite right too . . .
SHAW
Well, that's good. Let's get this thing started right. I don't want to have to start by throwing you out of here.
INTERVIEWER
(Tentatively). Yes, we don't want this to read "exit one interviewer," at least not so early in the piece . . .
SHAW
(Laughing, effusive once more). Here, let me fix you a drink.
§
Irwin Shaw is not always as sensitive when discussing his own work. But he is a writer intensely proud of his creative efforts: two best-selling novels, The Young Lions and The Troubled Air; a number of plays; and short stories considered among the finest in contemporary literature. His sensitivity is somewhat belied by his physique, for at first sight there is little in Irwin Shaw of what is popularly imagined as the sensitive artist. He has the heavy shoulders and short legs of the backfield star, the muscled forearms of the pelota champion (which, ironically, is one of the few sports he doesn't play), and the large, close-cropped head typical of another of his pleasures—boxing. Ernest Hemingway once told the author Peter Viertel that there is only one way to handle Irwin Shaw in a boxing match: "Rip off your glove and sink your fingers deep into the bulge of his forearm, severing a few of the muscles there and rendering the arm more or less useless." Hemingway demonstrated on Viertel, who has the scars left to prove it, along with the rueful admission that there isn't a man around, much less Irwin Shaw, who can stand up to that sort of punishment.
Irwin Shaw has had to fight for success from the start. Born in the Bronx, he is one of the few inhabitants of that community who recognized its limitations and from the age of twelve made a concerted effort to get himself enough money to cross the East River into Manhattan. He has come a long way from the Bronx. He reached Manhattan, then Hollywood, and in the past years has lived in Europe: in Paris, in Rome, and now, the summer of 1953, in a villa perched on one of the foothills of the Pyrenees, with a view over the pink roofs of Saint-Jean-de-Luz to the lighthouse of Ciboure and the sea. In such pleasant surroundings, happy with his lovely wife and young son, Irwin Shaw continues to write with the concentration and driving energy that have brought him here: writing for him is an intense and private occupation that allows no spectators from the outside world. He refuses to discuss work in which he is currently engaged. In the mornings he won't be disturbed; his wife answers the phone for him. In the afternoons he abandons his typewriter for other activities, all performed with enormous vigor. He plays a ferocious brand of tennis on the courts of the Chantaco Club in Ascain down the road, or travels at great speed in his Hillman-Minx across the Spanish border to the bullfights. In the evening, more often than not, Irwin Shaw plays chemin de fer in the casino in Biarritz, again with an intensity that is said to discourage those who consider calling "Banco" when he holds the deal. Even when relaxed at home, turning a large martini glass in his hand, Irwin Shaw dominates a room that includes a brown grand piano; an impressive panoramic view of the Pyrenees; a tapestry-sized portrait of an iron-faced woman on a green horse, one Maria-Léonie Mortier de Trevisé, Princesse de Fancigny-Cystria (the landlady, Irwin Shaw calls her); and four ceiling-height sepia-brown plaques depicting the four seasons. All these Irwin Shaw overpowers, his laugh one of zestful enjoyment of life, and his humor the sharp, quick natural wit peculiar to one whose formative years were spent in Brooklyn.
When the interviewers called on Irwin Shaw, they found him with a huge bandage encasing his left hand. It turned out that it covered a wound inflicted by the convertible mechanism of his Hillman-Minx clipping down hard at the end of his fingers, an accident jarringly out of character. The interviewers were sympathetic, but pleased somehow; if only for a moment Mr. Shaw appeared in a more natural perspective, his tragedy the small polite domestic nuisance that occurs to the completely average citizen in his completely average home.
SHAW
Well, shall we get off "The Green Nude"?
INTERVIEWER
Mr. Shaw, did you begin by writing short stories, or plays?
SHAW
If you really want to know, my first job was writing Dick Tracy.
INTERVIEWER
You mean you wrote the words in the balloons of the comic strip?
SHAW
No, no, no. It was a radio show. I pushed Dick Tracy into situations and rescued him five times a week. It made me a living and gave me time to do my own writing.
INTERVIEWER
And you grew up in Brooklyn?
SHAW
I never left Brooklyn until I had made enough money to get out. I spent all my childhood and I did all my growing up there.
INTERVIEWER
There's considerable Brooklyn background in your earliest stories.
SHAW
Naturally. It was the freshest in my mind then, when I started to write. But don't forget that almost every writer will tell you that events that happened to him before he started writing are the most valuable to him. Once he starts writing he seems to observe the world through a filter. I believe that's true about writers: that the unconscious observation of things, a kind of absorbing of life that goes on before he becomes a writer, that is what is most useful to him. When he starts observing things professionally and taking notes and trying to remember, he may collect a lot more but he loses the spontaneous quality and the flow. He becomes too systematic. It's his job to be, but he never gets anything as valuable as what he got unconsciously. He has become the observer rather than the actor. The best portrayal of the type that I know is the character of Trigorin in Chekhov's The Seagull, and then there's Philip Quarles in Huxley's Point Counter Point who wrote notes on his own reactions while his son was dying of meningitis.
INTERVIEWER
Does the professional writer remain the observer rather than the actor throughout his career?
SHAW
He's apt to. Once trained, he stays the observer. Occasionally, he may find himself in a situation of pressure strong enough to change him—like war—and even then he must be deeply involved in it to lose his observer's outlook.
INTERVIEWER
Can you tell us something about the novel that came out of your war years?
SHAW
Yes, The Young Lions. Well, I started off with a very grandiose idea indeed, one that eventually proved not to be feasible and I had to give it up. I had three main stories, all based on character: Christian Diestl, the German sergeant; Noah Ackerman, a young American Jew; and Michael Whitacre, a product of the theater and radio world of Broadway and Hollywood. To link these three I introduced a fourth character, a bullet—the bullet fired by Whitacre in the Black Forest which kills Diestl. I wanted to show it as lead in the ground, the miners that got it out, the engineers, the smelters, the sorters, the packagers, then the long chain of supply in the army that put the bullet finally in Whitacre's cartridge belt. My idea was to show how we are all linked in this world—soldiers, civilians, the most sophisticated, the most primitive—the link being, in our time, death. There are other links, of course, but the strongest and most fundamental one in our century is killing. But I gave up the idea, even though it was the thing that gave me the impetus for the entire book. Aside from being grandiose, I think it was finally unnecessary. I found by concentrating on just three characters, I could say the things I had to say better than by trying to flesh out a rigid and theoretical skeleton.
INTERVIEWER
And how about the characters in The Young Lions? Where do they come from? Are they based on real life or imagination?
SHAW
The major characters are inventions for the most part. Some of the minor characters I know.
INTERVIEWER
Two minor characters in The Young Lions seem to be too overdrawn to be from real life.
SHAW
What? What was that?
INTERVIEWER
Two minor characters . . .
SHAW
Who? Who?
INTERVIEWER
Well, one of them was a Frenchman who ate martini glasses.
SHAW
Oh, that one. I knew him. He was a wild man, a good friend of mine. Used to beat up cops and eat martini glasses. I don't believe he's still at it, but he used to be a wild one, that Frenchman. Now who's the other?
INTERVIEWER
The other was an army general, a division commander. He did something that doesn't seem consistent with the average general's behavior. He stood on a little hill under enemy fire and urged a platoon to come up with him and advance towards the German lines.
SHAW
I never knew his name, but there was a legend that came out of the Normandy fighting about such a general—the sort of leadership you heard tell of General Roosevelt in Sicily. The fiction writer is constantly stumbling over the outrageousness of fact. Anyway, this particular fact isn't so outrageous. Plenty of generals got killed in the war. They didn't get killed eating Red Cross doughnuts.
INTERVIEWER
Your main characters, though, are inventions?
SHAW
For the most part, yes. Some of the things that happened to Noah in The Young Lions happened to a man I knew, but he was an invention, regardless. I formed the character myself, for my own purposes and the purposes of the book, and put him through a series of events, some of which had actually happened and which I thought were fitting for the character. I didn't know Christian Diestl at all, although I talked to as many German prisoners of war as I could during the war, and to whomever I could in Germany and Austria right after the war. He wasn't an absolute invention—his dialogue and appearance in the first chapter were more or less suggested by something somebody once told me as having happened to her. But after that, it was all invented—taking into account the fact that here and there I used a story I'd heard or a scene I'd been a witness to, and which was useful for the character. Diestl, himself, I wanted to use as a symbol and an explanation, as well as an individual human being. I wanted to show how a man can start out decent, intelligent, well meaning, as so many people in Germany must have been, even in the greatest days of Nazism—and wind up bestialized, almost bereft of humanity, almost dead to the instincts of survival even, as the Germans finally were, by believing in one false thing, which spreads and spreads and finally corrupts them entirely. The false thing I had Diestl believing in was the conviction that at that one time and in that one place (Austria) the end justified the means. The belief, in the course of the book, corrupts him to a point of fanaticism at which no horror any longer has the power to move or disgust him.
INTERVIEWER
Christian Diestl, then, symbolizes one of the more important morals of The Young Lions, that . . .
SHAW
What? What do you mean?
INTERVIEWER
Well, critics of The Young Lions and your other novel, The Troubled Air, specify you as one of the few remaining novelists that try to put a message, or a moral, into their work—that perhaps you had an ax to grind.
SHAW
Who said that?
INTERVIEWER
I don't know, but it seems to us to have been said.
SHAW
I don't believe I grind axes in my novels.
INTERVIEWER
Well, perhaps some people have felt there was a tendency to stress points, to moralize.
SHAW
To propagandize?
INTERVIEWER
Something like that, yes.
SHAW
That's the sort of thing critics say. You have to understand that a critic, in order to be a critic, always has to have his own pet theory about a writer. He has to put you in some definite category, stuff you in a pigeonhole, and it doesn't make much difference to him if a great deal of your work, or even most of it, belongs in another category entirely. When this happens, when what you've written doesn't fall into the critic's chosen terrain, he ignores it. Those critics who call me a propagandist ignore my stories about young men and women, like "The Girls in Their Summer Dresses." I don't think critics should categorize the writer; they should allow him scope. Don't be too disappointed if I say that what I was trying to do in The Young Lions was to show the world at a certain point in its history, its good and evil, and as many people as I could crowd into the book struggling through that world, trying to find some reason for trying to stay alive in it.
INTERVIEWER
And in The Troubled Air?
SHAW
I wanted to show the decent and average American faced with social pressures of which he doesn't approve—in this case Red-baiting in the radio world. I picked a man who was decent, with a kind of modest, half-exhausted desire to do good, a man trying to coast through life without being a son of a bitch. I couldn't pick a more positive person, a mean man, or a saint (I've never found a saint in the radio business anyhow). He had to be the decent, average American faced with a quite un-American problem—a problem to which there was no successful solution—and facing it with his only weapon, that of resignation—of the self-destroying and profitless, at least for the moment, gesture. But he doesn't resign immediately; he hedges and tries to qualify his position, a compromise that is his tragedy and his defeat.
INTERVIEWER
You can't say, then, that The Troubled Air doesn't express attitudes.
SHAW
Sure, it expressed attitudes, and I admit some of them were attitudes which I myself hold very strongly. But I don't think the novel was built around them. There were a lot of other ideas there with which I disagree violently, and the novel wasn't built around them either. Personally, I don't see how I could have been grinding any ax, but then that's just my opinion and I'm not a critic. The Troubled Air was attacked by the Communists as being reactionary and the editor of a minor book club got my publisher to swear I wasn't a Communist before he'd consider the book. That's what happens when you try to put down more than one point of view.
INTERVIEWER
I wish you'd say something more about critics. There's something in the tone of your voice . . .
SHAW
What do you mean?
INTERVIEWER
I mean when you get going on critics . . .
SHAW
I don't "get going." You just asked me what I thought and I was trying to tell you. For instance, I don't think most American critics want to accept the defeat of a decent man. If a hero is defeated it's got to be because of something wrong in him. In The Troubled Air the hero, for reality's sake, was not presented as a winner of the [Congressional] Medal of Honor for heroism; but even so, for all that, he behaved with a thousand times more guts than any of the people in the radio business are actually behaving at this minute. He was finally hedged in and defeated by extremists on both sides, the Left and Right. Now, there's something most American critics don't want to swallow. How such a man can be licked by something like the emotional climate of his country. It's too pessimistic and unheroic. The critics never . . .
INTERVIEWER
Would you like to make a definitive statement about critics here and now?
SHAW
Listen, I did that long ago. I put down my final thoughts on the critics in the preface to a play called The Assassin. I was furious then. It's all in there and you can read it anytime.
INTERVIEWER
But that was only about drama critics.
SHAW
Mostly, but I got in something about the other ones too.
INTERVIEWER
But weren't you a critic once yourself?
SHAW
Yes. I reviewed the drama for a season for The New Republic.
INTERVIEWER
Did you like being a critic?
SHAW
Not much. It wore out the pleasure of going to the theater. There's an almost unavoidable feeling of smugness, of self-satisfaction, of teacher's pettishness, that sinks into a critic's bones, and I was afraid of it. You see it in all our newspapers and reviews. They've even gone so far as to dub this the Age of Criticism, and every time one of them comes out with a book proving that Melville had a wart on his right nostril instead of on his left, as had been generally supposed up to then, all the other critics start shivering in ecstasy and murmuring "Sainte-Beuve come again." They're so damned polite to each other they swallow the worst kind of piddling nonsense from each other as though it was sugar candy.
INTERVIEWER
One more question about criticism, if we may. Are you your own severest critic? Do you . . . ?
SHAW
I am forced to say that I have many fiercer critics than myself.
INTERVIEWER
Do you really enjoy writing, Mr. Shaw?
SHAW
I used to enjoy it more. It's tougher now, as one's power dwindles. Also, the variety of choice increases. There used to be only one sentence to write. You wrote it and it was good and you let it stay. As you grow older and more experienced you find that where you had one sentence before, you have thirty possibilities now and you have to stew to find the best.
INTERVIEWER
As a successful writer, do you think that failure is a detriment? Particularly to the young writer who is the most easily discouraged?
SHAW
Sure, it's a detriment, but I don't see how you're going to avoid it. And perhaps it isn't a bad idea for a young writer to taste failure before success, because he's going to know a lot more of failure before he's done.
INTERVIEWER
That sounds pretty pessimistic.
SHAW
Why pessimistic? It stands to reason. Look, failure is inevitable for the writer. Any writer. I don't care who he is, or how great he is, or what he's written. Sooner or later he's going to flop and everybody who admired him will try to write him off as a bum. He can't help it. He's bound to write something bad. Shakespeare wrote a few bad plays. Tolstoy was turning out some pretty dreadful stuff at the end of his life. Name me one great writer who hasn't had some failure.
INTERVIEWER
Yes, but aren't you judging failure on a pretty relative basis? Failure for Shakespeare or Tolstoy merely means something that doesn't measure up to the standard of his work. It's not the same thing as failure for a young writer starting on a career.
SHAW
Why isn't it? Failure was just as bitter for Tolstoy and Shakespeare during their lifetimes. Do you think they could comfort themselves with posterity? Or about measuring up to standards and that kind of business?
INTERVIEWER
Well, what about success? Certainly that's beneficial to a writer?
SHAW
To a certain extent it is. But everybody forgets that a writer who has had success—even one who's made a lot of money on one book—may have waited fifteen years for that one book, and before he can produce another one, it may be another fifteen years, if ever. And I'm not only talking about commercial or critical failure. There's the kind of running failure that dogs a writer all his life—ideas that only get half-written, false beginnings, first drafts that suddenly go dead and have to be thrown away, even crucial paragraphs that stiffen under your hand and refuse to be revived. And then, whole books—even if they've been well received—that nag you long after they've been published, because you see where you could have done something better with them. And then, American writers, more than any others, are haunted by the fear of failure, because it's such a common pattern in America. The ghost of Fitzgerald, dying in Hollywood, with his comeback book unfinished, and his best book, Tender Is the Night, scorned—his ghost hangs over every American typewriter. An absolutely necessary part of a writer's equipment, almost as necessary as talent, is the ability to stand up under punishment, both the punishment the world hands out and the punishment he inflicts upon himself. If he doesn't have the faith in himself, the energy, the ambition, to shake it off or absorb it and plow ahead, he'll wind up a one-book man or a two-book man, and hitting the bottle instead of the typewriter. Failure is more consistent—for everybody—than success. It's like living in a rainy belt—there are some sunny days, but most of the time it's wet outside and you'd better carry your umbrella. Anyway, failure is apt to produce self-pity, and it's been my experience that self-pity can be very productive.
INTERVIEWER
Do you approve of rich wives for the struggling artist?
SHAW
I certainly do; largely because of the income-tax situation. I can say this because I can swear that my wife is not now, nor has ever been, rich.
INTERVIEWER
And how about writing for the movies?
SHAW
It's not as good as a rich wife, but I think it only harms those writers who were bound to be harmed by something anyway. And you get an interesting technical exercise there—writing in handcuffs—which might one day be of considerable use in your own things.
INTERVIEWER
Do you think you have been embittered or disappointed by your experiences in Hollywood?
SHAW
On the contrary. When I first went out there at the age of twenty-three, I had no illusions at all. I was almost as cynical about Hollywood as you seem to be. Now after seeing all the good movies that have been made since then, against all obstacles, I have some hope for the movies, which is more than I started out with.
INTERVIEWER
To get back to your early writing. There is considerable preoccupation with the rise of Hitler, with anti-Semitism in Europe, and with oncoming war generally. And yet, as a play, Bury the Dead was violently antiwar.
SHAW
That's right. I think the course of my writing during the thirties pretty well reflects what most of my generation was preoccupied with then. We began in the Depression, very dedicated and oppressed and doom-conscious. In the early thirties we were against a new war at any cost. We believed that simply by protesting against war we could avoid it. We kept saying to ourselves "we won't fight again ever about anything." My play was produced in 1936 and the play that won the Pulitzer Prize for that year was Robert Sherwood's Idiot's Delight, and that was a fierce attack on munitions makers. Congress had just passed the neutrality bill and there was the Oxford Pledge in England. So you can see . . .
INTERVIEWER
Then what was it that began to change you? It didn't happen overnight, did it?
SHAW
It took a little while, I guess. We believed that people believed the same thing the world over, but what we didn't know or wouldn't believe was that in Germany and Italy and Russia people who thought as we did were being lined up against walls and machine-gunned. Then there was the civil war in Spain, which had its great effect on us; that, plus the growth of Hitlerism and the persecution of the Jews, all of that business. At first it was too much for us to believe, but bit by bit we began believing it. I think I was recording in my short stories what we, our age, felt then. In almost everything I wrote, even these simple stories, little sketches really, of the young men and girls in New York, this thing was hanging like a backdrop. Even a simple story called "Search through the Streets of the City," which was about a man who runs into a girl he once had an affair with and finds she's married the wrong man, has an atmosphere of draft boards and headlines and impending disaster.
INTERVIEWER
Do you think your writing since the war has the same preoccupation?
SHAW
Pretty much the same. We've lived in a sick world since 1914. It's no accident that Kafka has become so popular. He's enjoying the popularity of the prophet whose prophecies have come true. He prophesied the final emergence of the Victim as the archetype of the modern man—the Victim who is slowly teased and tortured and destroyed by forces that are implacable and pitiless and that cannot be understood. And since we have to live in this atmosphere of perpetual doom, it's natural that it should permeate one's writing. War has now been taken out of all human contact. We can hardly conceive or bear to think of the faculties now achieved for mass destruction. This isn't even the kind of killing with regret, with compassion, that I tried to write about in The Young Lions.
INTERVIEWER
There was a sermon in The Young Lions, given by an old pastor in the ruined church at Dover. That was important, then?
SHAW
Yes, that was very important. I tried to have that old man say what my only belief is about war—not to be proud of the thousands of bombers you send against the enemy and their cities, of the blind, indiscriminate, million-quality of your killing, no matter how necessary you may think it is. And when a soldier kills another soldier, he must kill with a sense of sin and tragedy. The sin is as much the soldier's as it is of the enemy he kills by his hand, and that is the way a soldier loves his enemy, moved by a curious sense of sin that belongs to them both. That's probably the fundamental thing I tried to say in the novel.
INTERVIEWER
Would you say it was kind of an obsession with you, this compassion? It seems to be in many of your later stories, particularly those about the war—in a story like "Act of Faith," for instance?
SHAW
It's something I believe in strongly.
INTERVIEWER
But not an obsession?
SHAW
I don't know. I don't think I believe in obsessions. I don't agree with Graham Greene, if that's what you mean. I read what he said in your last issue about the writer's need to be obsessed. I admire Greene, but there I disagree with him. Or disagree with him to the extent of the value he places on a single obsession. Writers, especially if they live long enough, can be gripped by different obsessions, or at the same time by several obsessions. For example—T. S. Eliot, if he was obsessed by anything in his great early work, was obsessed by a sense of revulsion and disgust with the modern world. Now he's obsessed with the idea of redemption through faith, and his work, as far as I'm concerned, has suffered because of it. I didn't like The Cocktail Party one bit. I thought it unworthy of him. I realize this isn't a fashionable theory, at least not among the critics.
INTERVIEWER
Back to the critics again?
SHAW
Well, it's what I've been telling you. They have to have a theory to peg you with and anything that doesn't fit that theory they tend to ignore. This business of obsession is another of their theories. Hemingway is supposed to be obsessed with violence. But it seems to me that Hemingway has done a lot of writing that couldn't be more tranquil. You remember the fishing scenes in The Sun Also Rises that were done about the Pyrenees, right out the window there. They're remarkable for the feeling they give of peace and nature and communion and friendship between two men who have gone fishing. But I've never heard it said that Hemingway was obsessed by friendship. What was Stendhal's obsession? To write sentences as clear as those in the Code Napoléon? Does that explain why The Charterhouse of Parma is a great novel? Every novelist has a different purpose—and often several purposes which might even be contradictory. For example, I find myself wanting to expose how bitter the world is and at the same time how glorious it is to live in it. You can't talk abstractly about the purpose of the novel. The novelist is a free agent, he can't be pinned down.
INTERVIEWER
You were saying a while back about The Troubled Air that the best recourse of the honorable man who can think and is in such a situation is to resign. This applies particularly to the intellectual in America?
SHAW
Remember, I was writing about a particular man, a particular problem, and a particular atmosphere, which I hope is not going to remain unchanged. Still, for a long time, the intellectual in America has had, at least socially and psychologically, a difficult time. In the thirties the Communists were making their first big dent, and it was they who began to belittle the intellectuals in places like New York. They were joined by the violent right-wing newspapers who hated Roosevelt and expressed their contempt of the intellectuals by inventing such phrases as the "brain trust."
INTERVIEWER
You'd say that the intellectual, and particularly the writer, is much better respected in Europe than in the States?
SHAW
Not in Europe, generally. Remember what happened to the intellectuals in Germany and in Russia. But in Western Europe, yes. Look at François Mauriac, a Nobel Prize winner and one of the best living French novelists, writing a column on anything he pleases, on politics or a play he's seen the night before, or a point of religious doctrine, twice a week, which is published on the front page of Figaro, the biggest conservative paper in France. Can you imagine either one of our two living Nobel Prize winners—Pearl Buck or William Faulkner—writing a column like that for The New York Times?
INTERVIEWER
What is thought of the writer in America, then?
SHAW
He's a freak. People feel uncomfortable when he's around. He has odd, inconsistent ways of making his living, and nine times out of ten he can't earn his living by writing. He's distrusted and maybe he's subversive. An American writer is always a potential witness for an investigating committee. Right now, the situation has worsened: at least in the thirties an occasional writer was asked to the White House. Now, attacking writers as among the most eggheaded of intellectuals is considered a good way of guaranteeing an election. I might mistrust intellectuals, but I'd mistrust nonintellectuals even more.
INTERVIEWER
Can you tell us something about the theater? Do you find it an easier medium than the novel?
SHAW
It's the hardest of them all. Young novelists come a dime a dozen, but the playwright must be older, more experienced, and in more complete control of his craft. The scope of the novel is such that mistakes can be made, even serious mistakes, without impairing the value of the work. But the theater audience is hypercritical and the form of the play is extremely exacting, and one mistake and you're through. I've had a hard time with the theater. I've always been anxious to write plays. I read all kinds of plays and books on the theater and books about how to write plays, but all I learned was that playwriting is something nobody can teach you.
INTERVIEWER
But your first success, Bury the Dead, came when you were twenty-three years old. You learned pretty fast.
SHAW
Look, I wrote five plays before Bury the Dead. They were all bad, and I didn't show them to anybody. I had to write them to practice, and that's the way I learned. Since Bury the Dead, I've written seven plays, all but The Gentle People flops. I like the theater as a form, but I'm not so sure about its being the right one for me. You never can tell what's going to happen. My play The Gentle People was translated into French and produced in Paris last winter, thirteen years after it was done at home. It was perhaps the greatest theatrical success I've had. They called it Philippe et Jonas and the French appreciated it as I meant it to be: a combination fairy tale and joke. In New York it was accepted by critics and audiences alike as a head-on melodrama.
INTERVIEWER
You don't seem to have much regard for the New York theater audience.
SHAW
Oh, but I do. I have a fine play in mind I'll write for them someday. The curtain slides up on a stage bare except for a machine gun facing the audience. Then after a pause in which the audience is given time to rustle their paper bags and their programs, wheeze and cough and settle in their seats, the actor enters. He's a tall man dressed in evening clothes. He comes downstage to the footlights and, after a little bow, smiles charmingly at the audience, giving them more time to mumble and rustle and cough and whisper and settle in their seats. Then he walks upstage, adjusts the machine gun, and blasts them.
INTERVIEWER
Oh, yes . . . Perhaps we ought to move on to the short story. What about the technique of the short story?
SHAW
Well, that's something I've been thinking about for twenty-five years and I'm not sure. The form of the short story is so free as to escape restriction to any theory. Theories just don't seem to hold up. I had a theory when I began and I know I haven't been able to follow it out.
INTERVIEWER
What was that?
SHAW
I wanted to write stories in each one of which the style and shape would be dictated, as far as possible, not by me but by the material itself. That is, I wanted to make the attempt to cut the umbilical cord between the creator and the character. The Promethean writer would be the one who sounded like a Russian artillery officer when he was writing "The Cossacks," a Dublin lush when he was writing "Counterparts," and a German professor when he was writing "Disorder and Early Sorrow." I know it's impossible, but some damned interesting writing might come out of the attempt.
INTERVIEWER
Where do you get your ideas for your short stories?
SHAW
All over. Watching, listening, remembering. A lot of them from my friends or people I meet. Sometimes from a general feeling or belief which is strong enough to make me invent characters and situations to state it. For example, my story "The Eighty-Yard Run," which was about an ex-football player, a minor hero, who turns into a complete failure by the age of thirty-five, came as a result of my seeing around me so many men, all of whose best moments had come in their youth. I wanted to express that and show the subtle disappointments and inadequacies which bring so many promising young men to failure so early. Americans are at their best in their youth, and for me, at least, nothing is more characteristic of that best side and best moment of Americans than the race down the football field under a kickoff, in which are mingled gaiety, grace, recklessness, good-humored ferocity, skill at high speed, all taking place in a particular atmosphere of health and holiday that is duplicated nowhere else in the world. It was a productive symbol both for me and for the reader, and I built my story around the feelings of past joy and present regret that remembering it gave me.
INTERVIEWER
Do you write your stories immediately after you hear them or think of them?
SHAW
No. I have to wait to get the story in proper perspective. I've been working now on a story I've been carrying around in my head since August 1944.
INTERVIEWER
Do you keep a notebook?
SHAW
Yes, I do. I take a great many notes. If I have an idea for a short story, I jot it down. Now look, haven't you fellows got enough? I don't see what good these damn interviews are anyway. All this has been said before. Conceivably, writing can still be original, but talking or writing about writing can't. Holy man, I want to play some tennis.
INTERVIEWER
You going to play tennis with that hand?
SHAW
Damn right. Funny thing about this hand of mine. I usually work on a typewriter. Can't, of course, with this hand, and the funny thing is that I've been reading Proust for two weeks and I find this pen I'm using writes the longest Proustian sentences you ever saw. I can't seem to do anything about it.
INTERVIEWER
One more thing. Would you happen to have a photograph of yourself lying about? We'll have an artist do a line sketch off it to preface the interview.
SHAW
I suppose there's one. I take terrible pictures. I wish I was vain enough not to have any more taken and call in all those that are still out. You know, a woman was speaking to me the other day about a photograph she'd seen of me. You know what she said to me? She said to me, "My, now that I've seen you, that photograph must have been taken when you were much older, Mr. Shaw, much older."
Author photograph by Nancy Crampton