Interviewed by Willard Spiegelman
Issue 161, Spring 2002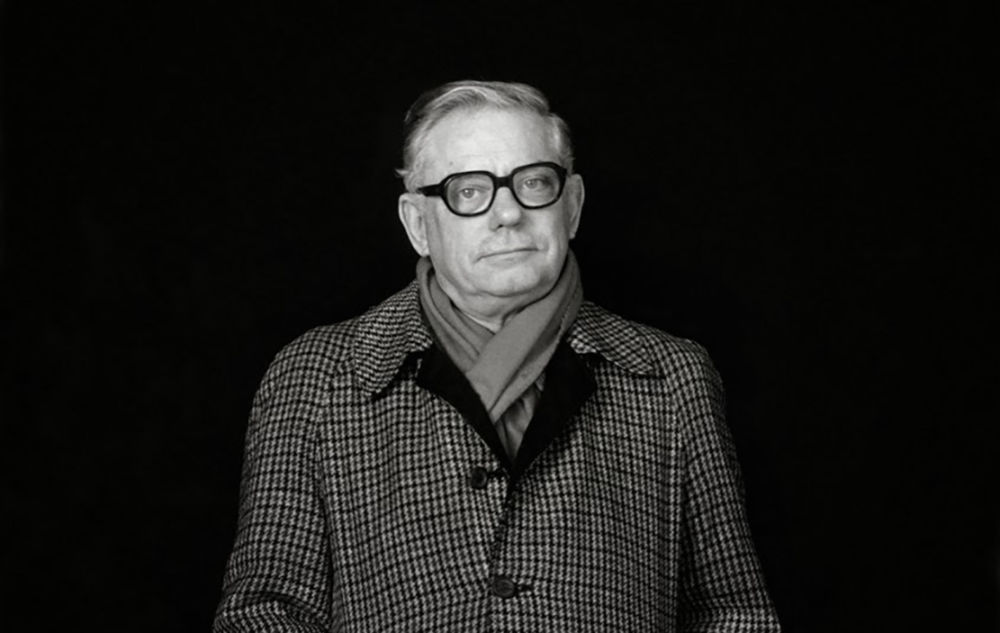 This interview was conducted in William Weaver's Greenwich Village pied-à-terre on a beautiful autumn day in October of 2000. Weaver also lives in the former house of Mary McCarthy on the Bard College campus in Annandale-on-Hudson, two hours north of New York City. He has been a permanent member of the Bard faculty since 1991, and he regularly teaches courses in translation as well as comparative studies that involve the interrelations of music, literature and the fine arts. Although he still maintains an apartment in Rome, in 1999 he sold the Tuscan farmhouse he had lived in since 1965.
In addition to his books on opera and a biography of Eleanora Duse, William Weaver has been the premier translator of Italian literature into English during the past fifty years. His renderings of Georgio Bassani, Italo Calvino, Carlo Emilio Gadda, Elsa Morante, Alberto Moravia, Pier Paolo Pasolini, Luigi Pirandello, Italo Svevo, and most popularly, Umberto Eco, have brought him, as well as them, considerable acclaim. They also have helped the upward revaluation of translation as an art on its own terms.
Weaver was born in 1923 and raised in Virginia. He has the typical Southern gift of gab, and because he has known so many writers, artists, and other celebrities in his career as journalist and man of letters his stories are a constant source of wonder and delight. He is a marvelous cook and what the British would call a "clubbable" fellow. A pacifist, he dropped out of Princeton University shortly after Pearl Harbor brought America into World War II and joined the American Field Service; during the war he drove an ambulance, first in Africa and then in Italy, a country with which he fell in love and to which he returned—after completing his undergraduate degree and a year of teaching at the University of Virginia—with the vague idea of "becoming a writer." He never really considered himself an expatriate, he says; rather, during his years in Rome in the fifties he kept saying, "Well, when I go home I'll have to . . ." until he finally realized that Italy had become home to him.
INTERVIEWER
The title of this interview should be "The Art of the Man of Letters," since you cover so many different aspects of literature. Your life has unfolded as a series of fortuitous events. How and when did you begin to write?
WILLIAM WEAVER
I was the youngest of a rather large family with four older brothers and sisters. One sister and one brother are writers, and both sisters-in-law were writers. My parents were not writers, but my father was a great bibliophile. When most young people say to their parents, I want to be a writer, the parents say, No, no, you have to go into the family firm, or, You must be a lawyer or a doctor! When I said at age twelve that I wanted to be a writer my family said, Certainly. When I went off to boarding school, my going-away present was a typewriter. Becoming a writer was like going into the family firm. I started writing—mostly ghastly poetry—in boarding school. At the same time, I was absolutely fascinated by "abroad." The minute I learned there were foreign countries I wanted to go to them.
INTERVIEWER
Was it because of languages or because of customs?
WEAVER
I'd read a series of children's books with titles like The Japanese Twins and The Dutch Twins, which told you what the children ate for breakfast and what toys they played with. I had the whole series. I didn't know any foreign languages, but I used to pretend I did, and on long solitary walks in the country I would talk to myself out loud. So it seemed perfectly natural to combine the two things.
INTERVIEWER
Did you go to Italy by choice or by chance during the war?
WEAVER
Pearl Harbor occurred at the beginning of my freshman year. I was determined to be a conscientious objector and was planning to go to jail. And then I heard about the American Field Service through which, remaining a civilian, you could drive an ambulance in Africa with the British army, if you could get permission from your draft board. Since I was under the draft age by a couple of years I got permission and went to Africa. I was in uniform, but I was, happily, not allowed to carry a gun. Then I went to Italy, which was pure coincidence. It could have been Greece or anywhere else. Then I returned to college.
INTERVIEWER
And you became a famous short-story writer.
WEAVER
For about a week I became a famous short-story writer—a short story I wrote when I was in Italy when I was twenty was published in Harper's Bazaar when I was a senior at Princeton, and I felt, I'm on my way; I'm a writer of fiction! I thought I was going on to become a famous novelist. Instead, after the war, and after college, as soon as I could collect enough money I went back to Italy for a year or so.
INTERVIEWER
The translations coincided with your introduction to life in Italy?
WEAVER
When I went back to Italy, I went to Naples and lived with the family of a friend in an apartment overlooking the Bay of Naples. It was absolutely wonderful; it was tiny, like being in a dorm. That's when I really began speaking Italian. And I met—one of those marvelous coincidences in my life—this young group of people in Naples, all of whom wanted to be writers. They were my age. I didn't know any Italian literature at all. They gave me the poems of Montale and Ungaretti as a present. I gave them books that they had never heard of—F. Scott Fitzgerald, Isherwood, and so on. I couldn't read the poems unless I tried to translate them, so I did it for myself. I started translating before I really knew Italian. I did it for myself, not with any idea of becoming a translator.
INTERVIEWER
Were you overwhelmed with dictionaries? Did you sit there inside a library?
WEAVER
Dictionaries were very hard to come by. I didn't have an Italian-English dictionary. I had an Italian-German dictionary, the problem being that I didn't know German. But then I had a German-English dictionary. So I would translate by way of German. Also, my friends knew some English and some French and, being Neapolitans, they were very good mimes. It was a form of charade really. They would act out Ungaretti poems; I have vivid memories of somebody trying to illustrate for me "M'illumino d'immenso," by opening his arms, mouth, and eyes wide to be illuminated by immensity! When I finally learned Italian, I stopped translating poetry immediately because I realized what I was doing to it. I started translating prose a few years later simply because my friend asked me to translate his novel and I found that I enjoyed doing it.
INTERVIEWER
When you lived in Naples, were you speaking Neapolitan dialect?
WEAVER
I could pretend to speak Neapolitan dialect and still do, but I can't really speak it. I know a lot of Neapolitan words, and I love Neapolitan dialect, and I go to the Neapolitan theater whenever I can. After about six weeks in Naples I went to Rome and lived in an Italian theatrical rooming house with two of the Neapolitans who had moved there. There were about four or five of us living in three rooms.
INTERVIEWER
"La vie de Bohème." This was your equivalent of that apartment on Middagh Street in Brooklyn Heights where, in the forties, Britten, Auden and Kallman, and Gypsy Rose Lee and Carson MacCullers were all together.
WEAVER
It was very much like that. We were all about the same age. One of them was a Neapolitan friend, Giuseppe Patroni Griffi, who worked for the Italian radio and wanted to be—and became—a playwright and a director. Another one was Francesco Rosi, the future film director. I inherited his bed because he was leaving for Sicily to act as Visconti's assistant on La Terra trema (The Earth Trembles). They were all very bright and knew everybody; we went to premieres and to the theater almost every night. We always knew somebody who had just graduated from the academy, who was playing the maid or the person who arrives with a telegram, and who could get us in free.
INTERVIEWER
Is that how you honed your Italian, by going to the theater and movies?
WEAVER
At a certain point my Italian had become fluent, but it was still very bad. I could pretty much understand and say things, but I realized that it wasn't good Italian, that if I wasn't careful I would just stay there forever and never really speak properly. So I went out and bought a grammar book and gave myself Italian lessons, much to the annoyance of my friends because I was always asking them to correct my grammar and explain why you said this instead of that. They got very impatient with me, but they did help. I hardly spoke English the whole winter of 1947–1948. We ate in the same restaurant every night, and it was like a club. Visconti would drop in and eat with us and Alberto Moravia and Elsa Morante. I met people I didn't even know I wanted to meet until after I met them.
INTERVIEWER
What were the immediate postwar atmosphere and economic situation in Rome? Was the city squalid and impoverished?
WEAVER
I think of it as a dark city because it was literally dark! Electricity was very weak. I blew out the entire building's electricity by putting a one-hundred-watt bulb in my room because I wanted to read in bed and it was absolutely forbidden. I was very much reproached for that. You could take elevators up, but you weren't allowed to take them down, and the streets were rather dimly lighted. It was a dusty city, and a lot of things like public transport didn't work very well. There were buses and trams, but there were also people's buses—trucks that people had put benches in the back of. They would go around the city and you would hang onto the back to go somewhere.
INTERVIEWER
Any American who is too young to have been there has an indelible image of a black and white neorealist movie by De Sica or one of his contemporaries.
WEAVER
The Bicycle Thief is realism to me. In one scene the father decides to spend some money and takes his little boy into a restaurant, which they think is upscale. It's actually the family restaurant where I ate every night. It was slightly beyond our means as well, but it was convenient and you could order half-portions of everything, and they just brought you the full portion but charged you a little more than half. I could sign and pay at the end of the month. One evening I remember I was dying to go to the movies, and I didn't have any money at all, so I ate my dinner and I asked the padrone if he could lend me a thousand lire and put it on the bill, and I'd give it to him at the end of the month. It was a bank as well as a club. It was near the Italian radio headquarters, and so a lot of radio people and musicians came there. And I would see minor actors who had played small roles in Open City. I knew every person in the film by sight. Suddenly this girl would come in, and I'd say, Oh, my God, that's the German lesbian! Then, That's the Fascist police chief! And so on. They had three lines in the movie but to me they were famous. It's hard to describe the atmosphere of Rome, especially that first winter. It was tremendously exciting and there were very few tourists. I went to the Sistine Chapel and I was the only one there. It was a year or two before other young Americans arrived, and you met everybody who came to Rome because the American colony was so small.
INTERVIEWER
How did you meet Marguerite Caetani?
WEAVER
An Italian friend, Dario Cecchi, said, I'm going to take you to meet this princess. She's American, and she runs a magazine called Botteghe Oscure. I'd never met a princess before. She was very sweet. People dropped in for tea quite a lot and she had certain regular friends who also helped her with the magazine. The main editor, who was responsible for much of the magazine's prestige, was Giorgio Bassani. He was seven or eight years older than I, had already published a book of poems and was working on the stories of Ferrara. Another one was Umberto Morra. He was an older man who spoke beautiful English and who liked meeting young people and introducing people to one another. He had a villa in Tuscany where we were all invited for weekends.
INTERVIEWER
How does Marguerite Caetani define that time and place for you?
WEAVER
She was a strange, older Yankee woman, very patrician, a Chapin from Connecticut, but also very generous and almost whimsical about the writers she wanted in the magazine. She wanted only the best, obviously, but she also wanted the young and unknown. She was willing to take chances.
Not only was the magazine important, but her drawing room was important. She didn't have a salon in a French way, but if anybody came to town they fetched up at Marguerite's for tea or for lunch or for a party or something like that. She gave wonderful parties, but there was never enough to drink, and her lunches were rather skimpy—rather puritanical! Often the lunch consisted of a first thing like an artichoke and then a filet mignon, a really small filet mignon and a potato or something, and a salad. I was young and broke and hungry all the time. I remember going there once, and there were, say, four people for lunch, and the dish came by with five filet mignons on it. I took one, and everybody else took one. Then, later, the fifth filet mignon was passed around—this is a typical Italian thing—and I took it; I was hungry! The butler gave me a look, and I realized I was eating his lunch. It was being passed around for show! Thereafter if a plate was ever passed with one chop on it I never, ever took it.
You met fascinating, sometimes famous people there. T. S. Eliot or, as she called him, Cousin Tom, came, and there was a cocktail party for him and Moravia. There were people Marguerite liked and people she didn't like, and people she wouldn't have anything to do with. In France she had a magazine called Commerce between the two world wars, and she worked with Paul Valéry and with Valery Larbaud. She disliked and disapproved of Cocteau intensely, because she was something of a prude. But in all of this she did have a remarkable instinct. She could look at a sheaf of poems and almost smell the right ones. She would ask anybody's advice. She would hand me some poems and say, What do you think of these? And I would sit there—sometimes I would see her alone or with one other person—and read the poems. I'm not a judge of poetry really, but I would say, Well, I like this and that one. And she would say, Yes, I like those, but I like this one! I would reread it. Of course, she was right.
INTERVIEWER
Whom else did you meet?
WEAVER
Another important person was Elena Croce, the daughter of the philosopher Benedetto Croce. She and her husband had a little magazine called Lo Spettatore italiano, and I started writing for them in Italian. I could write fairly straightforward book reviews and things like that. Elena told me that one of her contributors said that my Italian was very simple. I said, But in English that's what you want to be. We all want to write like E. M. Forster. We don't want to write like d'Annunzio. The structure of my Italian was rather English, but it passed muster.
People would arrive in Rome, and they would have a letter of introduction to Moravia, or to Marguerite or to Elena. At Elena's house I met mostly older Italian writers, critics and political figures. At Moravia's there were a lot of Italian people, but there were Americans too. That's where I met Francis Steegmuller. He liked to take walks, and Rome was a great city for walking. In those days people would call you up—Elena, who liked to take walks, would call up at lunchtime and say, What are you doing this afternoon? Why don't we take a walk? You can walk practically everywhere in Rome and you see interesting things. I used to do the same thing with Eleanor Clark, who was a serious walker, with her notebook and her pencil out. Moravia took endless walks every day by himself. I would run into him on the street, and he would say, What are you doing? And I would say, Nothing. He'd say, Well, let's walk, and we'd just walk up and down the streets with no particular aim. It was a city where you really felt that you could meet anybody. I mean, I could have met the pope. Well, I actually did meet the pope!
INTERVIEWER
At what point did you become the translator of Moravia and Morante?
WEAVER
I met Moravia and Morante on Capri with my Neapolitan friend Raffaele La Capria, who knew them quite well. We were all in bathing suits. I knew who Moravia was but I didn't know who Elsa was because she had published practically nothing at that time. I liked them and became friends with them. But not as a couple, because Elsa hated to be thought of as Mrs. Moravia. If you wanted to invite them to a party there was a ritual. You called Elsa and said, Elsa, I'd like tu—you singular—to come to my house next Thursday night, and she would say, Yes, that would be fine. And then I would say casually at the end, And tell Alberto that if he's free, if he wants . . . Of course, he would come. But if you said, I would like voi—you plural—she would say, Oh, you want Alberto, and she would hang up! I learned the protocol quickly.
INTERVIEWER
What explained her insecurity?
WEAVER
She came from a very poor Roman family. She had had a difficult childhood, and she was a difficult person. She thought of herself as a writer, although she had published very little. And then she published her great first novel, Menzogna e sortilegio (House of Liars), a sprawling, Victorian-style novel with lots of minor characters like Dickens. A character will pop up for a few pages and then disappear, as in Tolstoy. I bought the book, but it was a while before I had the nerve to read it. Elsa just assumed that if you were a friend, you had read the novel. She never asked, Did you like it? She couldn't believe that anyone had not read her novel, or couldn't wade through it. I started reading it finally, and I was absolutely captivated. One evening at dinner there I said, Elsa, I have to say I've started reading your novel, and I'm loving it. I expected her to say, What, you haven't read it previously? Instead she said, Oh, how I envy you, to be able to approach my novel for the first time, to see it fresh. Oh, you are lucky!
INTERVIEWER
This is the sign of a real narcissist.
WEAVER
She absolutely adored her work.
INTERVIEWER
Let's talk a bit about the realities of translation. What were the differences between the various writers you have worked with? Who was easy to work with? Who was hard? Who was pleasurable? Who was a pain in the neck?
WEAVER
Elsa was a pain in the neck. In fact, Alberto used to say that she was part witch. She was certainly a kind of clairvoyant. When I was translating La Storia (History), I was living in Tuscany. Every now and then she would call me up in the morning. I had told her once that I worked from the time I got up until about ten-thirty, and then I would have a cup of coffee, and then I would work again until lunchtime. She would always phone at ten-thirty, thinking that that was my break. The reason I took the break was that I didn't want to think about translation for half an hour or so before I went back to it. But she would call and start asking questions. She said, Now on page three hundred and fifty-nine when I use the word so-and-so, how will you translate that? And I said, Elsa, I'm on page one hundred and twenty-three. I've got no idea!" That didn't stop her, and she started calling me almost daily at ten-thirty, ruining my morning. Finally I sat down and wrote her a long letter: Dear Elsa, I'm giving up the job. I think you better find somebody else. I don't think that this is working. I made a copy for the publisher and another for my agent, and I sealed them all in airmail envelopes on a table in the entrance hall, from which the mail went out in the morning. It wasn't going to go out until the next day. Just then Elsa called and said, I'm calling to say this is the last time I'm going to call you because I realize that this is not helping you. She had read my mind. I thought I'd torn up all the letters, but I apparently saved a carbon for myself, and years later when a student of mine was going through my papers he said, Bill, here's this weird letter to Elsa Morante. I'd completely forgotten about it. She was by far the hardest person I worked with. The most pleasurable is certainly Umberto Eco, not only because he's so much fun anyway, but also because he knows that you have to change some words when translating.
INTERVIEWER
He is more of a polyglot than the others. Did Calvino have good English?
WEAVER
Calvino thought he had good English, but it was not quite as good as he thought. He was extremely difficult. But Eco is different. At one point I was translating his essay about writing The Name of the Rose. He discusses the title and says, Anything with rose in it is a good title. Then he lists a whole series of Italian and Latin things like "Rosa Mistica" and so on. Of course, in the translation I also used "Rose, thou art sick" and "Rose Aylmer" and all these other roses. I showed it to him, and he said, That's great. Then he said, What about "Too Many Rings Around Rosie"? And I said, What's that? He said, It's a great song; you want to hear it? And I said, Well, actually, no. He put it on immediately. And so "Too Many Rings Around Rosie" went into the text. I can't remember if I cut it out later or not. That was his idea of collaborating. Some American reviewer of Foucault's Pendulum said something nice about the translation, but then said, "I feel that the translator has taken a lot of liberties with the original," and then he put in parentheses, I'd like to know what the Italian for "couldn't tell shit from Shinola" was! I don't remember what the Italian was, but . . .!
INTERVIEWER
One thing that distinguishes Eco from the other writers is that he really is a bona fide intellectual.
WEAVER
I don't want to say that the others were "mere writers," but their minds were focused in a different way. He's what the Italians call a studioso, which we would translate as scholar, but it's a bit more than scholar. He's fascinated by words and ideas. He has fun writing the novels. He isn't a tormented writer by any means. He wants his books to amuse the reader. He has characters who can't speak Italian but speak mixed languages. He understands that all those passages, obviously, have to be completely reinvented by the translator. We were having dinner last year, and he was trying to tell me the story of his new book in a very crowded bar. He said, You'll have a lot of fun with the first pages because they're all written in a language I invented!
INTERVIEWER
This could be your nightmare or your dream because you can do anything you want to.
WEAVER
In fact, I've now read those first pages, and I have no idea what I'm going to do with them. I mean, it's absolutely insane!
INTERVIEWER
They could be published verbatim, because if it's an invented language no one can read it, regardless.
WEAVER
The book takes place largely in the thirteenth century, and there is a character whose only language is a kind of Piedmontese dialect, but who knows some Latin, of course, and who is trying to write. He himself doesn't know what language he's writing in. It's a mixture of misspelled Latin and dialect spelled phonetically. Fortunately Italian is phonetic, so any Italian can understand it, but we don't have an equivalent of that because English isn't spelled phonetically.
INTERVIEWER
Can you make it medieval Esperanto?
WEAVER
I don't know quite what I'm going to do with it. I was talking with a former student of mine here last night and I was telling him about this, and he said, Golly, to have to start out with that problem! And I said, Oh, I'm not going to start out with that problem. I'm going to start on page ten. I'll come back to that problem when I've done the rest of the book!
INTERVIEWER
And Calvino?
WEAVER
Calvino was in some ways not difficult to translate, because the works are very literary, and literary or writerly language is much easier to translate than dialect and popular speech. In another way, he was not easy to translate. With him, every comma and sound has an importance, and it isn't only a question of getting the words right. It's a question of not spoiling the rhythm, of getting the cadences and the tone exactly right. Although he was not a scientist, both of his parents were, and he liked to read scientific works. He had an entire technical and scientific vocabulary that I don't have. He would fall in love with technical terms, and he would rewrite the translation because he was actually rewriting the Italian. I had problems with Calvino because he thought he knew English. He would fall in love with English words. Every now and then he would fiddle with a sentence in his English. At one point he fell madly in love with the word feedback, and he didn't realize that in America feedback is like closure or spinning out of control, something you hear constantly on television. It's jargon and cliché, and you can't use it anymore. The word is dead to literature, but to him it was new and fascinating. He thought it was fun and so he kept putting it into this story where it really didn't belong, and I kept taking it out. Finally the last proofs came, and I took it out definitively. And I'm sorry to say he died before he had the book in his hands, so he never knew that I'd done this to him.
INTERVIEWER
Stanley Elkin once received a letter from his Japanese translator who said, I'm working on your novel but there are certain words that I can't find in my dictionary: motherfucker, scumbag. Do you have your own equivalent of that story?
WEAVER
Pasolini. I learned from him how poor American obscenities are. I mean, when you've got past motherfucker where are you? Of my fifty or so translations, Pasolini's Vita violenta was probably the most difficult and the one I'm least happy with. If I were to redo it today it wouldn't be any better. Certain books—Pasolini's are among them—just resist translation.
INTERVIEWER
Because of the dialect?
WEAVER
Because of the dialect, which he uses not just in dialogue but also in the narrative sections. He writes about kids who lived in the slums of Rome in the fifties and early sixties. Their parents had come from the south, Sicily or Calabria, unemployed and living in shacks made out of piano cartons, cases, or bits of corrugated metal. They really lived on dirt floors and in extreme poverty. These kids spoke a dialect that no longer exists, a mixture of their parents' Calabrian with Roman dialect of the period—which changes all the time—and with standard Italian, which they were being taught in school. They used certain idiomatic expressions but got them slightly wrong. Today these kids are grandparents, and their grandchildren speak normal Roman dialect and standard Italian. It's a whole world that doesn't exist anymore.
Some of the hardest things to translate into English from Italian are not great big words, such as you find in Eco, but perfectly simple things, buon giorno for instance. How to translate that? We don't say "good day," except in Australia. It has to be translated "good morning" or "good evening" or "good afternoon" or "hello." You have to know not only the time of day the scene is taking place, but also in which part of Italy it's taking place, because in some places they start saying buona sera ("good evening") at one p.m. The minute they get up from the luncheon table it's evening for them. So someone could say buona sera, but you can't translate it as "good evening" because the scene is taking place at three p.m. You need to know the language but, even more, the life of the country.
INTERVIEWER
In the more than fifty years that you've been in and out of Italy have you found that the country and/or the language have become, like other languages and countries, more homogeneous, and that the regional and dialectical differences are becoming smoothed over?
WEAVER
Yes, very much so. There was a survey taken in the fifties and it was taken again in the eighties, asking, How much dialect do you speak? Do you speak only dialect? Do you speak dialect only in the household and standard Italian elsewhere, or do you speak only standard Italian? I'm making these figures up, but let's say fifty years ago "only dialect" was perhaps thirty percent, and "only Italian" was, maybe, fifteen percent. Now "only dialect" is about five percent and "only standard Italian" is fifty percent or more. I had a gardener in Tuscany. When I first knew him in the early sixties, we'd be in the vegetable garden and I would say, Arriguccio, do you think it's going to rain today? He would look up at the sky, lick his forefinger and hold it up and say, No, I don't think so. I think it'll be OK today. By the end of our association, twenty years later, I would say, Arriguccio, is it going to rain today? And he would say, Well, there's a low-pressure mass moving in from northern Europe . . . He would quote me the TV forecast, which is always wrong. He was much better when he licked his forefinger! Obviously, not just his Italian but his whole life had been influenced by television.
INTERVIEWER
What are the differences between strictly scientific or business translations and literary translation?
WEAVER
In La Storia, there is a whole section describing a Harley-Davidson motorcycle, and it is full of technical terms, some of which Elsa had left in English. I wasn't at all sure that Elsa was right about these, and I had no way of knowing as I'd been on a motorcycle maybe twice in my young life. I looked in the Rome yellow pages, and I called up Harley-Davidson's Rome office and said, Is there someone there who is a native English speaker? They gave me to an Englishman, and I explained the situation. I asked, What is the word for single-cylinder? And then, What's the thing that connects this to that? and so on. He explained everything to me. Elsa was extremely meticulous and had gotten everything absolutely right. She had done exactly what I did. She had gone to the Harley-Davidson shop and said, What's that? and written it all down.
INTERVIEWER
You've been teaching translation for several years. What kind of hands-on experience do you give your students in translation courses? Who are your students?
WEAVER
There are a lot of students studying Chinese and Russian as well as Italian, French, and German. There are usually one or two foreign students who want to improve their English by translating from their native language into English. The native English language speakers try to help. We all work together. When I was at Columbia, a girl was translating a Russian poem and produced a line something like, Neither storm nor tempest can . . . and I said, Clearly the poet wants an opposition of some kind, and I think storm and tempest are pretty much the same thing. I asked, What's the word that you've translated as storm? And she said whatever it was. And then I asked, Can you use it in a Russian sentence and then translate the sentence? She did, and then I said, What about the other one? And she did that. Eventually, it became clear that the first word was a winter storm, a blizzard, and the second was a summer storm, with thunder and cloudbursts. She had looked the words up in the Russian-English dictionary, which said, "storm, tempest" for both of them. It was also a good lesson on how far you can trust the dictionary. A lot of our time in the workshop is spent assaying the difference between words that seem alike, like desk and writing table. What do you see when someone says "writing table," and what do you see when someone says "desk," and when would you use one and when would you use the other? Which would we use here? Sometimes there is no answer. The problem exists, but the solution does not. Then you're on your own.
INTERVIEWER
Do you find that it is more helpful to give your students contemporary things to translate, or to push them back in time?
WEAVER
They choose what they want to translate. I try to forbid them to translate poetry because that involves a whole set of problems that I don't feel well-equipped to deal with, although they go right ahead and do what they want anyway. I'm always hoping that at least one will do a play, because translating dialogue is a whole other matter. You have to allow yourself more freedom in translating dialogue, and you have to act out what you're translating. I do that anyway when I'm translating prose. If I'm working on something I will bring it into the class, to show them what I'm doing. And sometimes I get, as Calvino would say, interesting feedback. They're very bright, these kids, and they love it when I say, What's the difference between "he's sort of dumb" and "he's kind of dumb"? I really don't hear any great difference, but they will make up things. Their minds go wild.
INTERVIEWER
When you are a translator living abroad you have to return to America or to England in order to hear English spoken, to be in touch. Now it's the other way around.
WEAVER
At first I came back every other year. Not every year, for financial reasons. Then I began to come back every year. Then I began to do these little gigs at Columbia and at Princeton and so on for a semester. I enjoyed teaching from the first minute I started doing it; it's just that I wanted to get back to Italy. Then I particularly liked Bard. It's a wonderful place to be, and it seemed like a good thing to do. Someone said, Oh, don't you miss Italy? and so on. In a funny way I don't. I miss being forty years old. I miss the life that I had when I was half my current age, but who doesn't? In the first place, Italy isn't the country that it was, and a lot of my Italian friends were older than I and have died. Rome is a very different city from the city I lived in. I spent six weeks there this summer, and I had a nice time, but I was kind of lonesome because it was summer, and a lot of people were away, but a lot of people were away for good! It was a little like memory lane, which is a nice place to visit, but I don't want to live there. Bard is new and fresh, and the nice thing about teaching is you get a new audience every three months. I can tell my stories over and over again!
INTERVIEWER
Aside from skipping over the first ten pages of Eco's new novel, written in the as yet incomprehensible dialect, do you usually start at page one and go through to the end, or can you jump back and forth?
WEAVER
I start at page one, and I may even start at page one this time because I'm thinking about this problem all the time. Briefly, my modus operandi is simply to begin and work as fast as possible, leaving gaps. If there is a problem I will make a big parenthesis, indicating that I have left a sentence out. Or I will translate it and write, He was happy / glad / delighted / overjoyed, and decide later. If there's something I don't really understand I will leave it. I will type it in Italian and put it in boldface, so that when I see it I'll know that it's a real problem, which I'll have to discuss with Eco. After having done this very rapid (i.e., in a month or two) first draft, I print it out; then I arm myself with a box of Ebony soft pencils and good erasers, and I go over it painstakingly with a pencil. I fill in the blanks, make the choices and change things. I have a big legal pad beside me and at the top is written, Ask Um; then I write: pg. 35; pg. 10; and the things I want to discuss with him.
INTERVIEWER
At a certain point, perhaps near the very end of the process, do you actually sit down with your manuscript, put the Italian aside, and give it a read to make sure it sounds like good English?
WEAVER
That's the next stage. I solve all the problems with the pencil. I have several meetings with Eco. After I've cleared up those things I feed everything back into the computer and print out a clean draft. Then I sit down and read it. I let a few weeks pass while I do something else. I show Eco the translation and send a copy to Harcourt Brace. Umberto sometimes has a few, maybe half a dozen, questions. Sometimes he hasn't understood the English properly. Once I referred to "the dead," and he thought I didn't realize the noun was a plural, so he wrote "the deads," and I had to explain it to him.
INTERVIEWER
I want to talk about your work as a journalist, specifically as a writer on music. Did you begin going to opera in Italy?
WEAVER
No, I began going to opera when I was twelve or thirteen—in Baltimore, if you can believe it. I was in boarding school, which I hated in the classic way. I did everything possible to escape from it, which was not easy. Whenever there was an event in the city, ten miles away, students would sign up and pay a dollar or so. I went to everything—wrestling matches, documentaries on missionaries from Bali—anything that would get me away from that school for a couple of hours. One day the notice said, Next week they're doing Cavalleria rusticana and Pagliacci. I had no idea what they were. But I signed up immediately, and I said to a fellow student who always knew everything, What's an opera? We went, and I was absolutely drunk with excitement when I came out. I was trying to sing the tunes all the way home. The next chance I got I went to another opera. I heard Rosa Ponselle in recital at her farewell concert—another chance to get away from school. I actually was taken backstage to meet her. I'd never seen so much makeup on a human face in my life, and I thought, Oh, this is what opera singers look like. They use a lot of makeup!
I became a great opera freak. Naples during the war was in some ways like boarding school. I was always trying to get away from the war. They opened the San Carlo Opera House, but you could only go in the afternoon because at night there was the blackout, and so I went. The performances weren't very good, but I was in no position to judge. It was absolutely magical to sit in this gorgeous opera house, covered with dust and dimly lit but beautiful, and all that red plush. I learned some Italian from the operas. When Mimi says, "Grazie, buona sera," I was thrilled because I knew what she was saying.
Later, when I was living with friends in Rome, one thing I didn't have was records. There was one Victrola in the three rooms we occupied and about four records. A friend of mine was on a new magazine that wanted to publish a short story every week, and he said, Do you have any short stories that we could use? And I said, Do I have short stories? You know, Does the bear chase little bears in the woods?! We all published stories in it. The editor and I were having lunch before the magazine came out, and I asked, Are you going to have record reviews? I was thinking maybe I could become a record reviewer and get free records. He said, Well, I think the music critic will do that. And I said, Who's the music critic? thinking maybe I could work a deal. And he said, Well, we don't have one yet. And he thought and said, Would you like to be the music critic? So I thought for about thirty seconds and, suspecting that I couldn't be any worse than anybody else, said, Sure! So I became a music critic.
INTERVIEWER
When did you first see Callas? In the Visconti production of La Vestale, or elsewhere?
WEAVER
When I first saw Callas I was staying on Ischia in Auden's house, with Chester Kallman. Chester always grabbed the newspaper at breakfast and hogged it, but he would read me choice bits, which made me even angrier. It was Christmastime. He said, Oh, on Thursday they're doing Verdi's Nabucco at the San Carlo. Neither of us had ever seen or heard any of Nabucco except the one famous chorus. We decided we'd go, and I said, Who's singing? And he said, Someone named Maria Callas. I've heard of her. She sang in Verona, and had a good review. We got the boat on the day and went over, went to the cheapest hotel we could find and took two rooms. We went to the theater, bought two cheap tickets in the rear of a box. We had no idea, as I said, what the opera was going to be like, or if we were going to like it. The overture to Nabucco begins with a beautiful but slow section, and suddenly Verdi decides to become Verdi again, and it goes, Bom-bah-bah-ba-bum. Bom-bah-bah-ba-bum. Bah-da-da-da-da-da-da-da-da-da-duh! And Chester reached over, grabbed my knee and said, It's going to be all right! And wow, was it ever all right!
INTERVIEWER
Might you say that your interest in performance is related to your work in translation? After all, translating is staging a written performance, an interpretation of a text.
WEAVER
At Bard College, when you give a course the head of the department or the division always says, Now, how can this be crosslisted? And they said, What about your translation workshop? And as a joke I said, Performing Arts. But you're right. It is a performing art. In fact, when I'm translating sometimes I literally act out words. I was once alone in my study in the country, and I got to this word, sgomento, and I thought, Well, how do we say that in English? There is a word. I know the word exists, but I can't think of it! And I started acting sgomento, sort of putting my hands in my hair and widening my eyes. Signor Bassi, the postman, who was also the bass drum player in the village band, came in with a special delivery letter and saw me with a weird expression on my face. And I looked up, and I thought, Oh, Signor Bassi's aghast. And I thought, Sgomento—aghast! I quickly wrote it down, and I never bothered to explain to him what I was doing. This simply confirmed the local opinion that I was nuts.
INTERVIEWER
I don't know whether to ask whether the translator is born or made, but certainly there are people who could be absolutely bilingual and not make good translators. There must be some gift of nature or temperament that allows you to take on the role or take on, ventriloquistically, the persona or voice of another writer, through another language. You really are performing a kind of sacrament.
WEAVER
I think ear has a great deal to do with it. And I mean that literally. I often read my translation aloud. Quite often it can be technically correct but not sound right. The rhythm isn't quite right, and maybe it just needs a comma somewhere, or something like that. This is particularly true of Calvino. With Invisible Cities I read the whole book aloud. Charles Darden, an American friend who was studying music in Siena, about twenty miles away from my house, would come over for weekends because I had a huge Steinway, which he liked to play. And on Saturday after dinner we would have an extra glass of wine, and I would read three or four "Invisible Cities"—my week's work—to him. It was an enormous help. It wasn't a question of getting the words right; it was a question of getting the sound, the pace and the cadences right.
INTERVIEWER
Are you of an age, or from a family or a place in which home theatricals played a part?
WEAVER
I'm of an age but not of a family, although in fact my family was very theatrical in its way. We were famous for huge family rows at family parties, so we did have dramatic performances, but they weren't rehearsed or scheduled. And we were all interested in words. My father's idea of a really great Sunday afternoon was to empty the letters of the Anagrams bag onto the living-room rug and for all of us to sit around and play Anagrams. My father was a very poor sport, so he hated to lose, and he would make up words. And we would say, Daddy, that word, you know, isn't in Webster, and my father would say, What did that Yankee know about . . .! Webster was this wicked Yankee who was screwing up the English language. It was pretty funny. My father would cheat outrageously, at all games, not just at Anagrams. I got an almost physical sense of putting words together from my childhood.
INTERVIEWER
The issue of performance reminds me of somebody who was not only a friend of yours but also a writer whose own work is geared to performance, Frank O'Hara.
WEAVER
We met in the early fifties, and we were friends until he died. I didn't see much of him the last years because I was in Italy a great deal of the time, but earlier, when I was living in New York, we saw each other almost every day.
INTERVIEWER
O'Hara must have been a wonderful companion if you were going to movies or opera.
WEAVER
He was a great opera lover, and he was a musician. We went to the opera quite a lot and to movies, of course, even more. At the City Center in those days, the opera, the ballet and the brief theater season were all inexpensive. During the ballet season we would go almost every night. Life became a performance when you were with Frank. Once we were walking home from the City Opera, along Fifty-seventh Street, where in those days there were antique shops, and a lot of the windows were set up as little drawing rooms and sitting rooms, and so on. We made up this game that they were our rooms, and we were inviting people in. Frank would say, Come in, Tab, and have a seat! And I would say, Sugar Ray, I'm so glad you could make it! And so we would invent little skits suited to the rooms we saw in the windows. We would play this game, changing with each window along Fifty-seventh Street. With Frank, you never knew when what you were doing and what you were talking about was going to become a kind of shared game and, really, a performance.
INTERVIEWER
You were the first person admitted to the American Academy of Arts and Letters primarily for work as a translator. Does this signal the elevation of translation as a literary art form?
WEAVER
What a wonderful way to end an interview, at the ascent to greatness! I felt very much the bay leaves on my head when I was ushered, or whatever you call it, into the academy. Now there have been other translators, and I think it's a great idea. Actually, I was on the literature committee, as it's called, whose basic job is to hand out Academy prizes. I was chair of the committee for a couple of years, and by common agreement—not because of my initiative—every year we saw that one prize went to a translator. It seemed to be only fair because translation is such a part of our lives. Some of the first books I read or that my father read to me were translations, although I didn't know they were translations because in those days the translator often wouldn't even have his name on the book. I remember a French book, Sans famille, called in English Nobody's Boy, which my father read to me when I was four or five. It was about a little orphan boy who runs away from the orphanage and goes off with an Italian organ-grinder who has a pet monkey and a lot of stray dogs, all of them with names. Since I came from a large family with all these older brothers and sisters, the dream of my life was to be an orphan, so I thought, Oh, this lucky kid. He's an orphan, and he gets to wander the roads with all these animals and this nice Italian. I thought it a great happy book, but you were supposed to be dissolved in tears from beginning to end. My father understood perfectly.