Interviewed by Lucas Matthiessen, Willie Morris, John Marquand
Issue 75, Spring 1979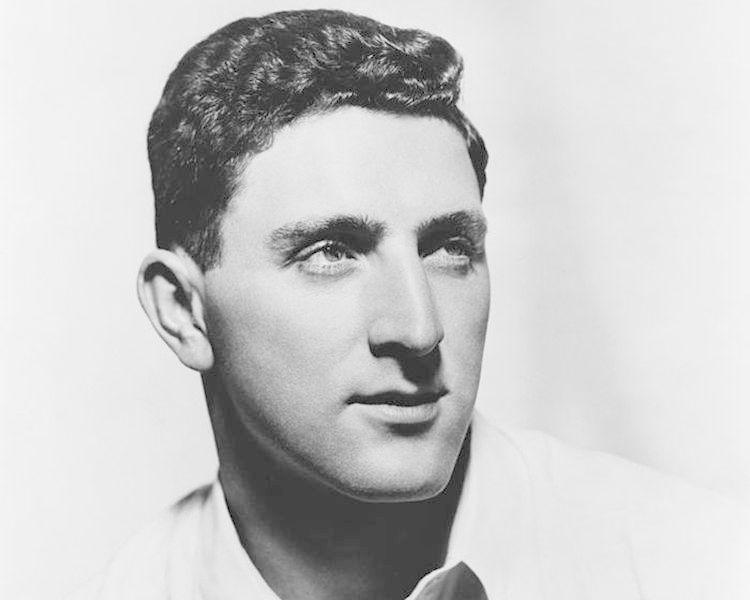 Irwin Shaw was born in the South Bronx, New York, on February 27, 1913. Although he entered Brooklyn College, he was forced to withdraw when he failed freshman calculus; for a time, he held several miscellaneous jobs, including driving a truck, before being readmitted. At school Shaw played varsity football and wrote one-act plays for the college dramatic society; after graduation he began writing radio scripts while completing plays and short fiction in his spare time. At age twenty-three his antiwar play, Bury the Dead (1936), was successfully produced on Broadway. It was followed by Siege (1937), The Gentle People (1939), Quiet City (1939), Retreat to Pleasure (1940), among others.
Drafted into the army in 1942, Shaw served in North Africa and Europe. He remained in Paris after the war, joining the community of expatriate American writers. After his considerable success as a playwright, Shaw turned to novels; his first, The Young Lions, was inspired by his war experiences and was published in 1948. He has since published many other works of fiction as well as such screenplays as Act of Love (1954) and Desire Under the Elms (1958). His best-selling novels include The Troubled Air (1950), Lucy Crown (1956), Voices of a Summer Day (1965), Rich Man, Poor Man (1970), Evening in Byzantium (1973), Nightwork (1975), Beggarman, Thief (1977), and, most recently, The Top of the Hill (1979).
Shaw is the father of a son, Adam, who is also a writer, and divides his time between Klosters, Switzerland, and Southampton, New York.
The first interview with Irwin Shaw took place when The Paris Review was in its infancy, over twenty-five years ago. Shaw has remained a friend to the editors of the magazine, and so it seemed appropriate to ask him for an update.
INTERVIEWER
The first interview is especially acid about critics. Have your views changed over the years?
IRWIN SHAW
My views naturally have mellowed. Most of the critics have been more or less kind to me, and the public has been most kind, and I reach my readers regardless of what the critics have written. So that when I get a bad review now, it doesn't bother me as much as it once did.
INTERVIEWER
Do you read the reviews of your books?
SHAW
Not much anymore, no. Not often. I sometimes glance at them, but I know that all writers are the same way. They forget a thousand good reviews and remember one bad one. Therefore, an excessive amount of spleen is vented on the one critic. You have to expect the raps when you have achieved popularity as a writer, which in high literary circles is regarded as proof of venality and deliberate debasement of artistic standards. The popularity that I've enjoyed in the last few years has tended to soften the effect of critical blows. There was one critic I was very angry with, who came up to the party for Jim Jones's Whistle—after Jim had died—and I was in the receiving line. I put out my hand. He said, "You really want to shake my hand?" I said, "Sure. Forget it." But there are a couple of critics I won't forget, from the so-called New York literary establishment, who have their own pets and standards, which I don't understand, and who have a tendency to either snub me or downgrade me. Naturally, I have some sharp things to say about them in the privacy of my own home. But I'd rather not say anything about them here, because the real juicy throat-cutting stories I'm saving for my memoirs.
INTERVIEWER
You have recently spoken of a Jewish cabal which is at the forefront of this country's critical evaluation . . .
SHAW
Well, it's not really a Jewish cabal . . . It's something that started in the old Partisan Review, and it just so happened that quite a few people were Jews, but it had nothing particularly to do with Jews. They were Trotskyites. Anyone who was at all political and not a Trotskyite they considered a Stalinist. Unfortunately, they all wrote well and were maliciously entertaining. Then they became violent patriots during the war, though not one of them ever served in the armed services as far as I know. They didn't fight in the war. They didn't ever play football. They live in a dusty atmosphere of books and intrigue, and they don't like people like me who have entered more than they have into the mainstream of American life. And they've kept their lofty attitudes ever since. They and their disciples have gone out and worked for Time magazine, and Newsweek and The New York Review of Books and even now in the Sunday Times Book Review section. They have a very haughty attitude towards people like me, mostly because—at least I think—because of the fact that my books sell a lot and people in general like them. They disregard all the great writers who were enormously popular, like Dickens, Balzac, Dostoyevsky, Tolstoy, and for that matter Fitzgerald and Mark Twain and Hemingway. Anyway, I don't let them bother me much. As I wrote somewhere when writing about James Jones, "Posterity makes the judgments, not The Saturday Review of Literature, or The New York Review of Books, or even the Sunday Times Book Review section. There are going to be a lot of surprises in store for everybody."
INTERVIEWER
Do you think writers have it easier today than when you started out?
SHAW
In some ways they do, and then again they don't. When I started out, in the early 1930s, there were a great many magazines that published short stories. And writers of fiction, when they begin, are more likely to try the short form. At that time there was a great market for it, greater interest in the short story, and the young writer had a chance to practice his craft, to get criticism and meet with editors. Since that time, unfortunately, the short-story market has dwindled to almost nothing, and that form of expression has become almost obsolete for all writers in America except those who are willing to publish in small magazines or those writers who have enough of a reputation that they can use the limited space in two or three magazines throughout the country. However, from the point of view of finances, getting started as a writer has become more feasible. Although the number of newspapers has dwindled—and that used to be a field where a lot of beginning writers could serve their apprenticeship—there are many other forms that are lucrative. The chief one is television, which devours huge amounts of the written word, as does advertising and industry. The demand for quality in the writing in magazines like Time, Newsweek, et cetera, is attractive to bright young people of talent, and the proliferation of special-interests magazines offers a multitude of opportunities for financial security. However, those are dangerous places for writers to start in with, because the money is good and the writing quickly falls into a routine and people who had started out as serious are very likely to find themselves in a financial as well as an artistic bind, since working in those mediums is an all-day, all-week job. And they are liable to find themselves artistically exhausted when they want to work on something of their own. On the other hand, in my experience I've found that if you're young enough, any kind of writing you do for a short period of time—up to two years, perhaps—is a marvelous apprenticeship. I told my son, who wanted to be a writer, that his newspaper experience—he was lucky enough to get four years of newspaper experience under demanding editors on the UPI. and The Washington Post—could only help him. But you must avoid giving hostages to fortune, like getting an expensive wife, an expensive house, and a style of living that never lets you afford the time to take the chance to write what you wish. So that, while writers in general can make a living much more easily than when I first started in the 1930s, the serious writer who doesn't want to compromise at all finds it much more difficult. Still, we're fortunate enough. The other day I got a contract from a magazine in Budapest. To reprint a short story of mine they agreed to pay me fifty dollars, out of which there would be deducted a thirty percent tax and a ten percent agent's fee, and furthermore I was required to send at my own expense two books to some bureaucratic organization of the Hungarian government. You can imagine how well writers are doing in Budapest.
INTERVIEWER
How have you changed as a writer since the interview in The Paris Review with you twenty-five years ago? Habits, energies, attitudes?
SHAW
My habits have remained more or less the same ever since I stopped writing for the theater. Writing for the theater, when you live among actors, you find yourself leading a nocturnal life. You're staying up until four or five o'clock in the morning, and you work at night more than you do in the day. Now that I'm away from the theater, I find I get up very early in the morning and, for the most part, work four or five hours, then go out. I used to ski or play tennis, then come back about four or five o'clock and go over what I'd done. My attitudes have been changed, I imagine, but somebody would have to read all my books to find out how they have; I imagine, that my characters have become much more complicated than when I first began, which would be normal. I've become more gentle in my irony. I'm liable to do more with failure and death. My attitude toward women is much less romantic than it was, which is also normal. I'm not as hopeful as I was when I was young. And I can see through trickery and cheating a lot better than I did back then, since I've been exposed to quite a bit of it and some lessons have seeped in. I've also become—naturally, since I have had a family now for a long time—much more involved in the relations between members of a family. In fact, the book I'm doing now is just about that.
INTERVIEWER
Have your views changed since that first interview about the writer in America?
SHAW
Yes, they have, because times have changed. First of all, when I gave that interview it was at the height of the McCarthy period, when writers were being hounded. After that, remember, we had Kennedy, and Kennedy was a man who liked writers and even I got invited to the White House. Also, Ernest Hemingway did a great deal toward making the writer an acceptable public figure; obviously, he was no sissy. He was a he-man. He made money by his trade, his art. He knew everybody. He moved in very aristocratic and socially acceptable circles. So that helped a great deal. Also, today there are so many more writers. Everybody knows somebody who is writing for television or for the movies. They get much more publicity. People write about them as human beings much more than they used to, and so that has changed. Of course, it hasn't changed completely. A couple of years ago in Switzerland, a gentleman in the insurance business, an American, came to me and he said, "You live here?" I said, "Yes." He said, "Well, what do you do?" I said, "I'm a writer." He said, "Yes, I know. But what do you do for a living?" But that attitude has changed somewhat. I don't think that the writer anymore is regarded as a freak by Americans. What I said then was accurate, but now no longer is.
INTERVIEWER
If a writer's powers do diminish over a period of time, in what areas does this seem to occur?
SHAW
Since, by all rights, my powers should be in full flood of diminishment, that's a hard question for me to answer honestly. I think that for myself I write with the same enthusiasm—if not with the same speed. I find myself redoing things much more than I did then. But, remember, that is a particularly American question, because in Europe a writer is supposed to improve up until he's about seventy-five. Europeans seem to have a career curve that's much more regular than that of Americans . . . there are very few flashes in the pan in Europe, especially among writers. In America we have the feeling of the doomed young artist. Fitzgerald was the great example of that, who started losing his power at the age of twenty-nine, according to the critics. The fact that he didn't was only found out posthumously. But unless a man becomes an alcoholic or is tormented by life in a terrible way, he shouldn't lose his powers as he grows older. For example, Isaac Singer is seventy-five years old, and although he was born in Poland and doesn't write in English, still he's an American, and he's going as strong as ever. He should be a model for us all. People who light up like Roman candles come down in the dark very quickly. Curiously, the United States is just full of writers who have one big work in their life and that's all. Tom Heggen killed himself after Mister Roberts. So did Ross Lockridge after Raintree County.
INTERVIEWER
Could it be that some writers really only have one book in them . . . and writer's block is simply an excuse?
SHAW
I don't think so. The great writers—Dostoyevsky, Tolstoy, Dickens, Meredith, Thackeray—just kept bringing them out. They didn't care if they repeated themselves. It didn't bother them that they wrote echoes. We seem to go by a different timing mechanism than these writers. The only man who wrote a great deal in our time was John O'Hara, because he went on the wagon and had nothing else to do. I've gone on the wagon, but my body doesn't believe it. It's waiting for that whiskey to get in there . . . to get me going. I never drink while I'm working, but after a few glasses, I get ideas that would never have occurred to me dead sober. And some of the ideas turn out to be valuable the next day. Some not.
INTERVIEWER
How important to a writer are the adjutants to the profession—editor, publisher, agent?
SHAW
That depends very largely upon the writer. I know writers, very good ones, who lean upon their editors very heavily. There's no onus attached to that, but they want constant reassurance. They are doubtful about their own directions, and they often go to their editors while writing a book for help. I, on the other hand, never show anything to anybody until I've finished it. The only exception I've made to that is my son, because he represents a whole new generation; when I write about young people I want to see whether I'm getting it straight or not. Editors can be very useful. I had a great editor, Saxe Cummins at Random House, who helped me cut more than a hundred thousand words out of The Young Lions. If I had kept them in, it might have been a terrible flop. The editors I had at The New Yorker quietly helped me in peculiar, small ways. One thing they taught me was the value of cutting out the last paragraph of stories, something I pass down as a tip to all writers. The last paragraph in which you tell what the story is about is almost always best left out. The editors I have now are valuable in other ways, occasionally pointing out something they think is a weakness and in getting things straight. In the novel it's hard to keep track of everybody. They also help keep a hold on reality. They say, "That street didn't run that way." For example, in "The Sailor Off the Bremen" I described a walk down into Greenwich Village in which a beating took place near the YWCA. My poor editor at The New Yorker took the time to walk down and time it and come back and tell me I had done it correctly. Also, I wrote a story about North Africa during the war—this was before I got to North Africa—and I described it as hot, with everybody suffering from the heat. The editors found out just before publication that in the early days of the invasion it had been cold and blustery and everybody was freezing. An editor for prose isn't as important as an editor, say, for film, where the whole thing can be changed by an editor. But the most brilliant example of that in our time, I think, was Ezra Pound's editing of The Waste Land, which made the poem infinitely better. Well, there are very few people like Pound around and very few people like T. S. Eliot who'll listen. So I don't hope for that.
The writer works in a lonely way, and these people who work around him are supportive and useful in a general way. Publishers. Agents. I had a very nice agent, a long time ago, who approved of my stuff and sold my short stories. But once she said, "I don't think this short story you sent in to me is right. I think you should do this and that to it." So I said, "My dear young lady, you have one job, which is selling my stories, and I have another job, which is writing them. Let's you stick to your job, and I'll stick to mine." My present agent, Irving B. Lazar, does a very good job of selling my work, but I get no criticism from him, which is a happy combination for both of us. Irving is famous, you know, not only as an agent but for his fear of germs. He'll ask the hotel concierge for twenty towels to put between his bed and his bathroom so that after a shower he can walk back into the bedroom on a path of towels. At the Hotel de Chantaco, in Saint-Jean-de-Luz, he used up so many towels that the concierge called him on the phone and asked him to leave, which got Swifty so angry he took all the towels and threw them over the balcony. Once, he and Howard Hughes, who was also nuts about germs, found themselves in the men's room of a casino in Las Vegas, and it became a question of which one was going to risk opening the door for the other; in normal circumstances either would push the door with his shoulder rather than risk contamination by using his hands. Both tried to outwait the other. They'd be in there to this day if someone had not pushed the door to come in, and both men were able to slip out without touching anything at all.
INTERVIEWER
Could we ask: What are the writer's responsibilities to his talent compared with his responsibilities to his state of well-being, his family?
SHAW
Well, a writer is a human being. He has to live with a sense of honor. If when I got out of college I had abandoned my family to starvation, which is just about where we were, I think I'd have been a much worse writer. I know that the romantic idea is that everybody around a writer must suffer for his talent. But I think that a writer is a citizen (which is one of the reasons I went into the war), that he's a part of humanity, part of his nation, part of his family. He may have to make some compromises.
INTERVIEWER
Why did you eventually stop writing for The New Yorker?
SHAW
Because my friends on it, my editors, died, and I didn't like the policy of the new people who came in. It's a very good magazine, but I felt that I had either outgrown it or fallen behind it. I think there would be differences of opinion there. They've tried to get me to write for them again, since 1952, when I quit, but I just didn't feel that I belonged there anymore, although I like many of their short stories. My favorite short-story writer is John Cheever, who writes for them all the time. But it's not within my field anymore. I found that I could publish the stories I wanted to write other places. The New Yorker has been very hospitable to me. I had great editors there, starting with Wolcott Gibbs, William Maxwell, Gus Lobrano, and above all—Harold Ross.
INTERVIEWER
What constitutes a good editor?
SHAW
A good editor is a man who understands what you're talking and writing about and doesn't meddle too much. A good editor can put his finger on a weakness or on a longueur or on a failure in development without trying to tell you how to repair it. That was the one thing The New Yorker never tried to do with me. They never tried to rewrite me. There were times when they said, "Well, we don't like the story this way, but if you change it in a certain way we'll take it." Occasionally their ideas were acceptable, and at other times I'd say, "Nothing doing," and I'd publish the story someplace else. For example, "The Eighty-Yard Run" was first submitted to The New Yorker, and they turned it down. Another story that became quite famous, "Night Birth and Opinion," which got the best reviews in the book of short stories in which it was included, was turned down. Editors are not infallible. Also, sometimes the prejudices of the group of editors might militate against a certain kind of story. The New Yorker editors are the least athletic group of people I've ever seen, and also they were against violence, although they did publish The Sailor Off the Bremen, which is the first long story they ever published and the first politically serious story they'd ever accepted.
INTERVIEWER
Didn't that particular story have something to do with a change in their policy toward short stories?
SHAW
It did indeed. That was the first really serious story they published, and the first time they published a story that long. Now they publish stories twenty thousand words long. I was very grateful to them for doing Sailor Off the Bremen, especially since I'd already sent it off to Esquire, and had told The New Yorker the story wasn't for them. But the editors wormed it out of me, and both Esquire and The New Yorker chose it the same day, which put me in an ethical predicament, since to submit a manuscript to more than one publisher at a time in those days was considered immoral on the part of the writer. But I preferred at that moment to have it in The New Yorker, and that's what I did.
INTERVIEWER
It's true, isn't it, that you wrote "Sailor Off the Bremen" and "The Girls in Their Summer Dresses," perhaps your most famous short stories, in one week? You were twenty-five. You wrote "The Girls in Their Summer Dresses" in one afternoon, I think you told me.
SHAW
Morning.
INTERVIEWER
Morning. You left it on the kitchen table, and your wife, Marian, tossed it out the window.
SHAW
Well, that's not quite how it happened. We had one room up on the twenty-eighth floor of this hotel on Eighth Avenue. We were waiting for the rehearsals of The Gentle People to start. I wrote "The Girls in Their Summer Dresses" one morning while Marian was lying in bed and reading. And I knew I had something good there, but I didn't want her to read it, knowing that the reaction would be violent, to say the least, because it's about a man who tells his wife that he's going to be unfaithful to her. So I turned it facedown, and I said, "Don't read this yet. It's not ready." It was the only copy I had. Then I went out and took a walk, had a drink, and came back. She was raging around the room. She said, "It's a lucky thing you came back just now, because I was going to open the window and throw it out." Since then she's become reconciled to it, and I think she reads it with pleasure, too.
INTERVIEWER
Could you tell us something about Harold Ross of The New Yorker?
SHAW
Ross pretended that he was a ruffian and an ignoramus, and he would send back my copy with all sorts of queries saying, "What does this mean? I can't find this word in the dictionary." But he only did it in the interest of clarity—he liked lucid prose—and I'd go in with Lobrano, the editor, mostly, and we'd fight it out. Sometimes Ross would say, "Well, I don't understand this story at all, but if you guys like it so much, it's gonna be in."
He was a wonderful fellow and a very good friend and marvelous to be with, and I missed him enormously when he died. He could learn to change, which is why The New Yorker is still going strong after its dilettantish beginnings. When you think its first cover was the fop with the monocle looking at a butterfly, and they wound up publishing In Cold Blood by Truman Capote and Hiroshima by John Hersey, you can see the ability to grow that made Ross and made the magazine.
INTERVIEWER
Do you see any change or progression in your own approach to fiction these days? What does one learn regarding technique, say, as one becomes older and more experienced? Does one stick to a formula that apparently works?
SHAW
Well, as you can see from the variety of things I've written, I haven't stuck to any formula. In the previous Paris Review interview I said that when I was young, I tried to write each story, each play, each novel in the style suitable to the material and not in a style that could be recognized just as mine. However, that's a very hard purpose to fulfill. Most great writing in America and elsewhere, writers stick to the same style, like William Faulkner and Ernest Hemingway. But I wanted to be more various. That may have come about because of my training in the theater, where characters have to cut the umbilical cord from the writer and talk in their own voices. Of course, the master of that was James Joyce. He could sound like anybody, and did. But we're not all Joyces.
INTERVIEWER
Do you have any general opinion about young writers starting off?
SHAW
So many young writers I've met are uneducated. They don't read. They don't read what started things . . . produced the trends. They don't know the classics. If they become enthusiastic, it's about someone like Kurt Vonnegut, who is uncopyable. If they try to copy him, they're in for disaster.
INTERVIEWER
What words of advice would you offer them?
SHAW
Keep going. Writing is finally play, and there's no reason why you should get paid for playing. If you're a real writer, you write no matter what. No writer need feel sorry for himself if he writes and enjoys the writing, even if he doesn't get paid for it.
INTERVIEWER
Why do writers protest so much that writing is no fun at all; why do they complain about the agonies of creation?
SHAW
I don't believe them. What do they do it for, then? Writing is like a contact sport, like football. Why do kids play football? They can get hurt on any play, can't they? Yet they can't wait until Saturday comes around so they can play on the high-school team, or the college team, and get smashed around. Writing is like that. You can get hurt, but you enjoy it.
Author potograph by Nancy Crampton