Interviewed by Hermione Lee
Issue 93, Fall 1984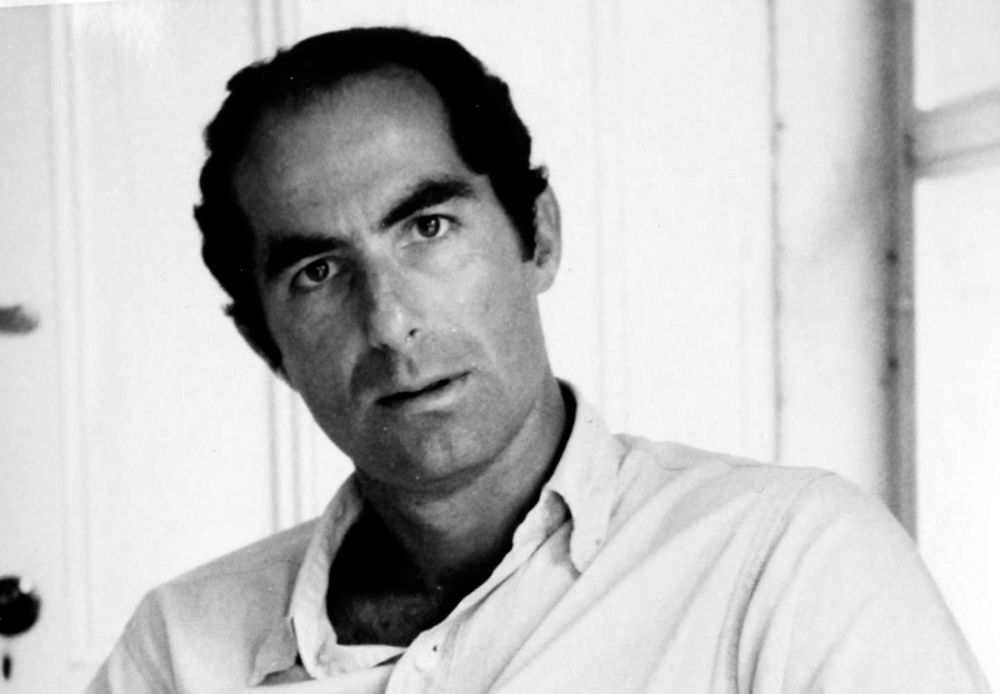 Courtesy of Philip Roth
I met Philip Roth after I had published a short book about his work for the Methuen Contemporary Writers Series. He read the book and wrote me a generous letter. After our first meeting, he sent me the fourth draft of The Anatomy Lesson, which we later talked about, because, in the final stages of writing a novel, Roth likes to get as much criticism and response as he can from a few interested readers. Just after he finished The Anatomy Lesson we began the Paris Review interview. We met in the early summer of 1983 at the Royal Automobile Club in Pall Mall, where Roth occasionally takes a room to work in when he's visiting England. The room had been turned into a small, meticulously organized office—IBM golf-ball typewriter, alphabetical file holders, Anglepoise lamps, dictionaries, aspirin, copyholder, felt-tip pens for correcting, a radio—with a few books on the mantelpiece, among them the recently published autobiography by Irving Howe, A Margin of Hope, Erik Erikson's Young Man Luther: A Study in Psychoanalysis and History, Leonard Woolf's autobiography, David Magarshaek's Chekhov, John Cheever's Oh What a Paradise It Seems, Fordyce's Behavioral Methods for Chronic Pain and Illness (useful for Zuckerman), Claire Bloom's autobiography, Limelight and After, and some Paris Review interviews. We talked in this businesslike cell for a day and a half, pausing only for meals. I was looked after with great thoughtfulness. Roth's manner, which matches his appearance—subdued, conventional clothes, gold-rimmed spectacles, the look of a quiet professional American visitor to London, perhaps an academic or a lawyer—is courteous, mild, and responsive. He listens carefully to everything, makes lots of quick jokes, and likes to be amused. Just underneath this benign appearance there is a ferocious concentration and mental rapacity; everything is grist for his mill, no vagueness is tolerated, differences of opinion are pounced on greedily, and nothing that might be useful is let slip. Thinking on his feet, he develops his ideas through a playful use of figurative language—as much as a way of avoiding confessional answers (though he can be very direct) as of interesting himself. The transcripts from this taped conversation were long, absorbing, funny, disorganized, and repetitive. I edited them down to a manageable size and sent my version on to him. Then there was a long pause while he went back to America and The Anatomy Lesson was published. Early in 1984, on his next visit to England, we resumed; he revised my version and we talked about the revision until it acquired its final form. I found this process extremely interesting. The mood of the interview had changed in the six months between his finishing a novel and starting new work; it became more combative and buoyant. And the several drafts in themselves displayed Roth's methods of work: raw chunks of talk were processed into stylish, energetic, concentrated prose, and the return to past thoughts generated new ideas. The result provides an example, as well as an account, of Philip Roth's presentation of himself.
INTERVIEWER
How do you get started on a new book?
PHILIP ROTH
Beginning a book is unpleasant. I'm entirely uncertain about the character and the predicament, and a character in his predicament is what I have to begin with. Worse than not knowing your subject is not knowing how to treat it, because that's finally everything. I type out beginnings and they're awful, more of an unconscious parody of my previous book than the breakaway from it that I want. I need something driving down the center of a book, a magnet to draw everything to it—that's what I look for during the first months of writing something new. I often have to write a hundred pages or more before there's a paragraph that's alive. Okay, I say to myself, that's your beginning, start there; that's the first paragraph of the book. I'll go over the first six months of work and underline in red a paragraph, a sentence, sometimes no more than a phrase, that has some life in it, and then I'll type all these out on one page. Usually it doesn't come to more than one page, but if I'm lucky, that's the start of page one. I look for the liveliness to set the tone. After the awful beginning come the months of freewheeling play, and after the play come the crises, turning against your material and hating the book.
INTERVIEWER
How much of a book is in your mind before you start?
ROTH
What matters most isn't there at all. I don't mean the solutions to problems, I mean the problems themselves. You're looking, as you begin, for what's going to resist you. You're looking for trouble. Sometimes in the beginning uncertainty arises not because the writing is difficult, but because it isn't difficult enough. Fluency can be a sign that nothing is happening; fluency can actually be my signal to stop, while being in the dark from sentence to sentence is what convinces me to go on.
INTERVIEWER
Must you have a beginning? Would you ever begin with an ending?
ROTH
For all I know I am beginning with the ending. My page one can wind up a year later as page two hundred, if it's still even around.
INTERVIEWER
What happens to those hundred or so pages that you have left over? Do you save them up?
ROTH
I generally prefer never to see them again.
INTERVIEWER
Do you work best at any particular time of the day?
ROTH
I work all day, morning and afternoon, just about every day. If I sit there like that for two or three years, at the end I have a book.
INTERVIEWER
Do you think other writers work such long hours?
ROTH
I don't ask writers about their work habits. I really don't care. Joyce Carol Oates says somewhere that when writers ask each other what time they start working and when they finish and how much time they take for lunch, they're actually trying to find out "Is he as crazy as I am?" I don't need that question answered.
INTERVIEWER
Does your reading affect what you write?
ROTH
I read all the time when I'm working, usually at night. It's a way of keeping the circuits open. It's a way of thinking about my line of work while getting a little rest from the work at hand. It helps inasmuch as it fuels the overall obsession.
INTERVIEWER
Do you show your work in progress to anyone?
ROTH
It's more useful for my mistakes to ripen and burst in their own good time. I give myself all the opposition I need while I'm writing, and praise is meaningless to me when I know something isn't even half finished. Nobody sees what I'm doing until I absolutely can't go any further and might even like to believe that I'm done.
INTERVIEWER
Do you have a Roth reader in mind when you write?
ROTH
No. I occasionally have an anti-Roth reader in mind. I think, "How he is going to hate this!" That can be just the encouragement I need.
INTERVIEWER
You spoke of the last phase of writing a novel being a "crisis" in which you turn against the material and hate the work. Is there always this crisis, with every book?
ROTH
Always. Months of looking at the manuscript and saying, "This is wrong—but what's wrong?" I ask myself, "If this book were a dream, it would be a dream of what?" But when I'm asking this I'm also trying to believe in what I've written, to forget that it's writing and to say, "This has taken place," even if it hasn't. The idea is to perceive your invention as a reality that can be understood as a dream. The idea is to turn flesh and blood into literary characters and literary characters into flesh and blood.
Want to keep reading?
Subscribe and save nearly 40%.
Subscribe Now
Already a subscriber? Sign in below.