Interviewed by George Plimpton
Issue 118, Spring 1991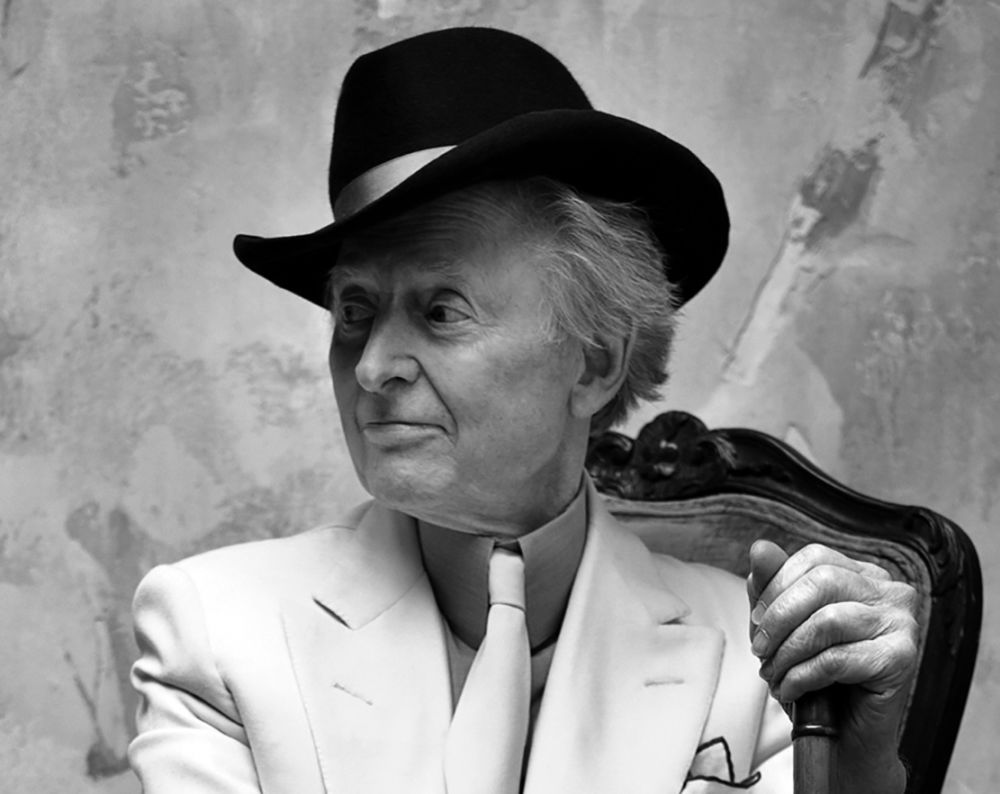 One of Tom Wolfe's favorite restaurants in New York City is the Isle of Capri on the East Side, specializing, as one might expect, in Italian cuisine; indeed, the menu does not condescend to non-Italian speaking customers: an extensive list of choices is not identified in English. The table set aside for Wolfe is in a corner of a patiolike glassed-in enclosure facing Third Avenue. Clusters of potted plants hang from its rafters. The author arrived wearing the white ensemble he is noted for—a white modified homburg, a chalk-white overcoat—but to the surprise of regular customers looking up from their tables, he removed the coat to disclose a light-brown suit set off by a pale lilac tie. Questioned about the light-brown suit, he replied: "Shows that I'm versatile." He went on to point out that his overcoat only had one button—rare in overcoats, quite impractical, obviously, in a stiff wind. "One must occasionally suffer for style." At the table he ordered bottled water and calamari. Squid. His accent is more cosmopolitan than Southern, though he grew up in the South (Richmond, Virginia) and went to school there (Washington and Lee). His face is pale, fine-featured. During the interview a young woman nervously approached the table for an autograph. She announced that she hoped to become a writer and that he had been her idol from the first. Wolfe thanked her and asked where she was from. North Carolina. While he worked the pen across the paper (Wolfe's autograph is a decorative scrawl that if stretched out straight would measure a foot), the two chatted about her home state, which he knows well—his mother and sister live there. The young woman went on to say that she found New York City wonderful and looked forward to moving. Wolfe nodded, and afterwards remarked how pleasing it was to hear from someone not swayed by the bad publicity, least of all by reading his novel The Bonfire of the Vanities.
Part of the interview which follows was conducted before the public under the auspices of the West Side YMCA in Manhattan.
INTERVIEWER
When did you first realize that you had a knack for writing?
TOM WOLFE
Very early. When I was six or seven years old. My father was the editor of an agricultural magazine called The Southern Planter. He didn't think of himself as a writer. He was a scientist, an agronomist, but I thought of him as a writer because I'd seen him working at his desk. I just assumed that I was going to do that, that I was going to be a writer. There's an enormous advantage in having (mistakenly or not) the impression that you have a vocation very early because from that time forward you begin to focus all of your energies towards this goal. The only other thing I ever considered from six on was to become an artist, something my mother had encouraged me to do.
INTERVIEWER
Regarding writing, was there any particular book that influenced you?
WOLFE
I was greatly struck by Emil Ludwig's biography of Napoleon, which is written in the historical present. It begins as the mother sits suckling her babe in a tent.
INTERVIEWER
And that impressed you?
WOLFE
It impressed me so enormously that I began to write the biography of Napoleon myself, though heavily cribbed from Emil Ludwig. I was eight at the time.
INTERVIEWER
Did it start the same way, with a babe being suckled in . . .
WOLFE
It did, though no one would tell me what suckled meant. I only knew that that was what Napoleon did at the start. I always liked Napoleon from when I was six on because he was small and had ruled the world and at the time I was small. I liked Mozart for the same reason.
INTERVIEWER
What about Thomas Wolfe? Did he float into your consciousness at all?
WOLFE
Yes, he did. I can remember that on the shelves at home there were these books by Thomas Wolfe. Look Homeward Angel and Of Time and the River. Of Time and the River had just come out when I was aware of his name. My parents had a hard time convincing me that he was no kin whatsoever. My attitude was, Well, what's he doing on the shelf then? But as soon as I was old enough I became a tremendous fan of Thomas Wolfe and remain so to this day. I ignore his fluctuations on the literary stock market.
INTERVIEWER
You started off writing for newspapers . . .
WOLFE
The first newspaper I worked on was the Springfield Union in Springfield, Massachusetts. I wrote over a hundred letters to newspapers asking for work and got three responses, two nos.
INTERVIEWER
Style is pretty much dictated in newspaper work, isn't it? Can you say something about the development of your style, which is certainly one of the more unique in American letters?
WOLFE
The newspaper is, in fact, very bad for one's prose style. That's why I gravitated towards feature stories where you get a little more leeway in the writing style. When I started writing magazine pieces for Esquire, I had to unlearn newspaper restraints and shortcuts. Working on newspapers, you're writing to a certain length, often very brief pieces; you tend to look for easy forms of humor—women can't drive, things like that. That's about the level of a lot of newspaper humor. It becomes a form of laziness. But I wouldn't give anything for the years I spent on newspapers because it forces you, it immerses you, in so many different sides of life. I did try to cut up as much as I could; I think I was a lively newspaper writer, but that's a long way from being a good writer.
Want to keep reading?
Subscribe and save nearly 40%.
Subscribe Now
Already a subscriber? Sign in below.