Interviewed by James Linville
Issue 126, Spring 1993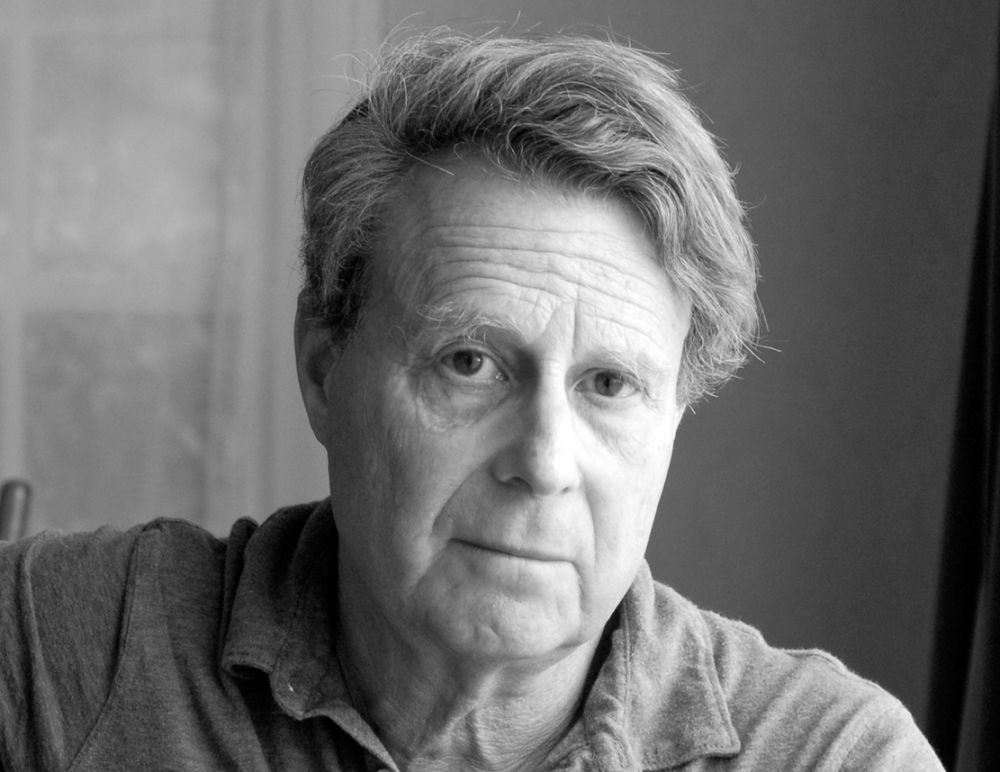 For Mark Helprin the world has always been an abundant source of tales of high romance and beauty leavened by the occasional absurd detail.
As a young man, Helprin's father traveled in Soviet Asia as a purchasing agent, buying sheep entrails for sausages for his family's food processing business, and then became involved with American and British intelligence, leading to a close association during World War II with "Wild Bill" Donovan, founder of the Office of Strategic Services and the CIA.
Helprin's mother, Eleanor Lynn, a Broadway leading lady of the thirties, is the daughter of Max Lin, a Jew from Sinkiang Province, China; she began her career at age eleven, when she was recruited into a child acting troupe, and played, among other roles, that of the Chinese princess in the original production of Pearl Buck's The Good Earth.
Helprin himself attended a number of graduate schools; served in the Israeli army, the Israeli Air Force, and the British Merchant Navy; and for a large part of his life earned his living by working at various occupations: an agricultural laborer, a Pinkerton, a manuscript editor, a teacher, a factory worker—and the list goes on.
The New York Times Magazine, faced with this checkered experience and noting, perhaps, that Helprin once told a reporter that he was raised by a dog, published an article that questioned his veracity. Shortly after its appearance, Helprin undertook a three-month, ten-thousand mile, fourteen-city tour of the United States in a Volkswagen Westphalia van—not solely to publicize his just-published novel, A Soldier of the Great War, from which he never read, but also to refute the Times piece, point by point, brandishing affidavits and documents. Some of these are reproduced here.
Helprin was born on June 28, 1947 in New York City. His career as a fiction writer began when, soon after his graduation from Harvard, The New Yorker bought a story he had written while sitting on the grave of Henry James in Cambridge, Massachusetts. He is the author of A Dove of the East and Other Stories (1975), Ellis Island and Other Stories (1981), the novels Refiner's Fire (1977), Winter's Tale (1983), and A Soldier of the Great War (1991), as well as a children's book, Swan Lake (1989), based on the ballet and illustrated by Chris Van Allsburg.
Each of Helprin's books has met with praise from reviewers, but the most extraordinary critical response may be Benjamin DeMott's admission in reviewing Winter's Tale for the Times Book Review: "I find myself nervous, to a degree I don't recall in my past as a reviewer, about failing the work, inadequately displaying its brilliance." Such praise aside, Helprin negotiated for himself a long-term contract for three novels, a story collection, and a book of nonfiction—an arrangement that many consider remarkable in its generosity and inclusiveness.
Helprin, a senior fellow of the Hudson Institute, is also a contributing editor of The Wall Street Journal, in which he published extraordinarily prescient analyses of political and military strategy prior to and during the Gulf War. He now lives in Seattle with his wife, Lisa, a lawyer, and their two children. His introduction to his wife came after he noticed that a copy of his own book, Refiner's Fire, and a book about petroleum geology that he had ordered, had been placed together on the Scribner's will-call shelf. He asked to see Refiner's Fire and discovered that it had been ordered by a woman who lived next door to him on Riverside Drive. When he announced himself over her building's intercom shortly thereafter, she was reading the book and, living in New York, assumed that someone of dubious motivation had been peering through her window with a telescope. She greeted him in the lobby carrying a large butcher knife.
This interview was conducted by letter and over the telephone between New York and Seattle. During the process, the interviewer expressed regret that he and the author had never met. Helprin promised to stop by when he was next in New York. An afternoon coffee was suggested. "Oh no," he said. "I've never had a cup of coffee in my life. I can't even remain in the same room with coffee. You know, it's funny you should mention it, because my next novel is about a man who, though he is condemned to live in Brazil, feels exactly the same way."
INTERVIEWER
Why don't you like to give interviews?
MARK HELPRIN
When I was young it was impossible to stop me from talking about myself, but I now find it difficult to start. As an adolescent (which stage in life took me to about the age of thirty) I had a facile tongue, a prodigious memory, and an all-consuming fear of sociality (a fear and distaste that is, if anything, stronger now than it ever was, but now I am disciplined enough just to suffer through it and, quite frankly, I'm tired of trying to keep back a sea of discomfort with the flood of my own words).
The source of my aversion is partly hereditary, in that my father and many of my relatives were much the same, and partly an acquisition that I owe to my early upbringing. When this was far more serious a matter than it is now, I was born two months prematurely, with malformations of the spine (spina bifida) and lungs, and what was later diagnosed as "hyperconvulsive neurological syndrome." Whatever that is, it was sufficient to have kept me out of the United States Army, though not the Israeli infantry and air force or the British Merchant Navy.
To make a rather long story extremely short, I spent many weeks in an incubator, came home as damaged goods, and spent much of my early life in the throes of respiratory diseases that kept me out of school and apart from others. As a small child, I once ran a fever for, literally, a year. I had pneumonia half a dozen times, double pneumonia, whooping cough—all because of the circumstances of my birth.
Now, combine that, and all that you can imagine might flow from it, with the place in which I was raised—Ossining, New York. Culturally, the character of the area was formed during the Revolutionary War, when it was a no-man's-land between the Americans and the British, and every criminal, deserter, and malcontent for hundreds of miles found his way there and left his genes. When I was a child, I would always look at people's hands, to see if they had six fingers, and sometimes they did.
My draft board, I am told (although it may be myth), had, of all draft boards in the United States, the highest proportion of men killed in Vietnam—where, incidentally, my godfather, the photographer Robert Capa, was the first American to die, though he was a Hungarian and had nothing to do with the Hudson. The area was salted with military institutions—West Point, military academies, veterans' hospitals—and old soldiers, including even, when I was young, some from the Civil War. The play of the boys was guerilla warfare in the extensive woods. Every stranger was a threat, an enemy. Indeed, there were a lot of bad apples around—escaped convicts from Sing Sing (twice as I remember), standard criminals, gangs in the fifties, child molesters (a beautiful little girl was taken from my third-grade schoolyard and raped and beaten over a period of many hours), and hoboes (not Shakespearian woodwinds) on the rail line that was the geographical locus of my childhood. I ran wild through all this, protected by my paranoia, by my sharply-honed guerilla skills, and by a rather extensive arsenal. Had you turned me upside down and shaken me, the floor would have looked like a military museum after an earthquake.
INTERVIEWER
I was asking about your dislike of being interviewed.
HELPRIN
Interviews, yes. For various reasons I was not socialized in a conventional manner. Nor, having gone to elite schools (that once gave slightly more than lip service to nonconformity), was I forced at any time to adjust. The writer's profession used to be such, anyway, that one did not need to learn to be a member of the herd. In fact, when I entered upon the field in the early sixties, individualism, such as it was, was the dominant orthodoxy. This was then forced to compete with the idea of the collective, and now the idea of the collective, albeit in tribal subdivisions, is the orthodoxy. And I, in the space of a generation or two, am as outdated as a fountain pen—something with which, by the way, I accomplish my labors. I used to write exclusively with one particular Montblanc fountain pen, although lately I have had to use a roller-tip fountain pen, because I find it harder and harder to control the fine muscles of my right hand during prolonged periods of work. I buy boxes of Deluxe Uni-ball pens, use them until they start to drag and then change. If a pen starts to drag, I lose nervous control and find that I bear down on the paper so hard that I put holes and rip channels into it. It's a condition that has become progressively worse since childhood, when it gave me a handwriting problem that my teachers ascribed to sloppiness. (What an irony, given how I have always driven everyone crazy with my compulsive neatness. When I was very young, I used to clean up after my parents. If I stay in a hotel, I make the bed and clean the room when I get up, even the bathroom mirror, for which I carry a tiny bottle of ammonia.)
INTERVIEWER
Once again . . .
HELPRIN
Yes. An interview is like social discourse, something that makes me profoundly uncomfortable mainly because it is shrouded in conventions designed to keep people apart and obscure the truth. I have a few very close friends and I enjoy working with people in any number, which is different—you can be both more private and more direct simultaneously. I've always said, for example, that the best way to meet a woman is in an emergency situation—a fire, an earthquake, a flood, a battle—and that I would rather go to war than to a cocktail party. That, however, is not the whole of it. I like to be in control—perhaps because I understand very clearly how easy it is to lose control, to end up in a camp, to succumb to illness, to lose the ones you love. In an interview, I lose control even of what I am, for it is the interviewer who edits me, finally, into what he thinks I am, and never have I been happy with someone else's version of my life after that person has spent an entire two or three hours fathoming it.
Not that I myself am capable of compressing what I have seen and felt in a lifetime into an interview, which, admit it, one is supposed to be doing. If that were not the case, you would be querying me on something other than myself—say, the political economy of landlocked states or the ideal profile of the post–Cold War navy.
INTERVIEWER
Well, rather than that, why not a literary subject?
HELPRIN
Because I'm a writer and not a literary critic. I was always totally uninterested in literary criticism, even though writers are supposed to be, as a signal of their devotion and well-roundedness. You know, Not only is Joshua X. Belasco a well-received novelist and the recipient of the Golden Falcon of the African Literary Congress, but he writes erudite critical essays in The New York Dime Book Review. For one, Joshua wants to let everyone know that if they write a bad review of his next book, there he is, writing erudite reviews for The New York Dime Book Review. It's no less sophisticated or delicate a form of deterrence than wearing a pistol in Tombstone. And then Joshua wants to be taken as an intellectual; he knows instinctively that writers are not intellectuals, so he attempts to blur the difference.
INTERVIEWER
Why can't writers be intellectuals?
HELPRIN
It isn't that they can't be, but, rather, that being an intellectual is not sufficient, and too many "writers" these days think it is. This is because art has for so long been subsidiary to science, and the creative impulse for so long subsidiary to the critical facility. Why should a baseball player want to be a sports announcer and why would an actor want to write movie reviews? Far be it from me to criticize my contemporaries (isn't that what Idi Amin said?), but this impulse makes no sense unless you consider that so many writers these days are not really writers at all but intellectuals doing what they think writers do.
INTERVIEWER
Could an interview indicate whether they are writers or intellectuals?
HELPRIN
No, their writing would. Interviews are fundamentally overreaching. They don't convey the nature of the subject even when they are unedited transcriptions. And if, God help you, you submit yourself not to a portraitist but to an abstractionist, you're finished, because what comes out is his idea of you rather than you yourself.
This happened to me quite recently, for the first time in hundreds of press pieces over several decades, and it has made me shy forever. Last year, The New York Times Magazine ran a piece about me that has caused me a great deal of trouble ever since. Many people now treat me with open disdain and others have told me that they were extremely reluctant after that article to make my acquaintance. And who could blame them? The Times's central thesis was that I am a liar. Along the way, they strongly suggested that the items on my resume (so to speak, I don't have a resume) are fabricated and that I am cowardly about upholding my beliefs in public. They did so by innuendo, by contrived and inaccurate juxtaposition, and with false statements. The most troublesome thing in the world to prove is that you are not a liar, because any piece of evidence you marshall in your defense is suspect. Still, I fought in the press and my case is on record. It would take a long time to walk you through the whole thing, but I would like to air a few choice examples just to illustrate the facts. It was said, for example, that I made up the incident in which I was nearly killed in Jamaica when I was thirteen years of age. But it was the God's truth. I don't know why they refused to believe me or why he said that I changed the facts of the incident (because I never did), but after the accusation I obtained a signed statement from the physician who saved my life. Here it is. You may run it if you wish. Why not put it in a box?
Then there was the business about the British Merchant Navy, in which I served briefly while I was in college. Actually, I should have known. Twenty years ago, I was for a time a graduate student at Princeton. In a seminar I was forced to attend that I think was entitled Variations of the Romantic Self (now you see why they had to force me), we read The Rime of the Ancient Mariner, and after we reached the line that reads, "The water, like a witch's oils, / Burnt green, and blue and white," the professor said, Here we have to pay particular attention to the symbolism, for the obvious reason that the sea cannot look like that.
Yes it can, I said. Of course it can. How do you mean? some epicene students asked, though not in those words. They must have asked this question in snaky, coily, slimy words, of which any ten in a row would put me to sleep like a tank truck full of chloroform. The sea sometimes looks like that, I said, and sometimes writers forswear symbolism and ingenuity for the sake of description and conveyance, which is a perfectly fine thing to do, for the world is a miraculous and beautiful place. But the sea, they maintained, does not glow. Oh yes it does, I insisted, and proceeded to describe the bioluminescence of the Sargasso Sea. I don't think they knew much science and they seemed to be unacquainted with bioluminescence. How did I know about this? I've seen it, I reported. Where? In the Sargasso Sea; I was a sailor in the British Merchant Navy. Come to think of it, just like the ancient mariner! It was the season of hurricanes and we had diverted the ship into the doldrums to escape a storm . . .
Well, the Times didn't believe me, either. If only they had said, Prove it, I would have tried. In fact, when they ran the article I tried very hard. My ship was the M.V. Stonepool, out of Hartlepool. After calling all the shipping companies in Hartlepool, I located someone who remembered the Stonepool, now long gone. He referred me to various maritime agencies, and after an astounding and difficult chase (like most of my family before me, I do not speak Welsh) I found the crew records in a warehouse—in Newfoundland. The Times was unable to do this, I suppose, because they don't have the resources. All I had to do, on the other hand, was call up my Newfoundland bureau. Here are the records. You may run them if you wish. Why not put them in a box?*
INTERVIEWER
They think you toy with the truth.
HELPRIN
Then there was the business of juxtaposition. At one point, the interviewer writes, "When I ask him why he toys with the truth, he offers a response, replete with metaphor, that he's obviously considered beforehand." He then quotes me explaining to him why it is that I "toy with the truth." The only problem was that he never asked me that and my answer (which I had not considered beforehand) was given in response to his query about a passage I had written in a novella ("Ellis Island") ten years before: "Truth is not anchored to the ground by driven piles. It can float and take to the air; it is light and lovely and delicate. It is feminine as well as masculine. It is often gentle, and sometimes it can even make a fool of itself—but when it does it calls down God (who protects weak creatures), and suddenly its foolishness becomes a blazing, piercing light."
INTERVIEWER
You were upset . . .
HELPRIN
Among other things they implied that I was reluctant to go on record about my political beliefs. But I go on network television at the drop of a hat, I'm a columnist in the largest newspaper in the United States, and I spoke to that interviewer for five to ten hours about politics, withholding nothing, answering honestly, and barring no topic, which, I suppose, means that I'm not a politician. And if I'm supposed to be hiding, why is it that, ten years ago, The New York Times Book Review ran an article to announce that they had discovered a Republican who wrote belles lettres? And why is it that the first sentence of The New York Times Book Review front page review of A Soldier of the Great War, a book about an Italian soldier of the First World War, reads, "In the late twentieth century, where do you fit a writer who has described himself as a 'Roosevelt Republican'—Teddy Roosevelt, that is, he of the Big Stick?" Has The New York Times Book Review ever run a review before, or since, in which in the very first sentence they identify the major-party political affiliation of an American writer? Would it have been necessary to have included in the first sentence of a review of Ancient Evenings the information that Norman Mailer is a Democrat? I'm not even objecting, it's just that I want to make clear the conditions in which I must operate.
I had an extensive and respectful correspondence with the Times. I enclosed documents. I begged them to listen to the transcripts. They would not run a correction or a comment. Their response to me was essentially to tell me to drop dead. That is the main reason that I don't like interviews. It is because I do not like to be betrayed.
INTERVIEWER
And why don't you give readings?
HELPRIN
I think it's more or less dishonorable to stand up in front of a few hundred people and read from a book. So I give a lecture, a speech, or a recounting of stories instead. As I think it's dishonorable to give the same speech, lecture, or recounting of stories twice, I have a lot of work to do. Last year we went on a fourteen-city book tour and I nearly died. Presidential candidates have speech writers, and even they constantly repeat themselves. In addition, on this tour, since I didn't want to go by plane, I drove ten thousand miles. My wife and children were with me. We camped and we stayed in five-hundred-dollar-a-day hotels. The contrast was instructive. I went to the White House and met the president, which was actually a lot of fun, even if no one dares interrupt him, which I found entirely frustrating. We have four-wheel drive and could get way off the road. Once, we were having breakfast in the mountains of southern Utah—forty-five degrees in late June—when a bunch of real cowboys drove a huge herd of cattle right around us. The cattle were lowing and kicking up dust and bumping into our van, and the cowboys were whistling and cajoling and slapping their ropes against their saddles. We ran out of gas in Montana and my four-year-old thought we were all going to die right then and there! I attended a six-hundred-person reception for me at the University Club in New York where I was the only one who didn't get to eat even a single shrimp of the thousands that had sacrificed themselves in my honor. The real Roger Rabbit showed up at a reading in Los Angeles. We swam in the Atlantic, the Pacific, and a rooftop pool high above Chicago. I went canoeing on the Hudson, and we cooked our dinners by cold rivers in Idaho and Montana. In Las Vegas we took the children into a casino to teach them an object lesson about gambling, and were unlucky enough to win. It was extremely interesting. What else can you say about a trip where you stay in a hotel where they call a doorman a chasseur. What else can you say about a trip where you meet Margaret Atwood, George Bush, and Roger Rabbit?
INTERVIEWER
You don't like to give interviews or readings. You're obsessed with privacy. What about your relations with other writers? Do you write blurbs and reviews?
HELPRIN
I remember standing on a rock in the water at Woods Hole talking to my father-in-law, an eminent biochemist, who was expressing his gratitude at being part of the great community of science. Although I understand the benefits of community—for one thing, it enables you to take pride in the accomplishments of others, so you are relieved of the terrible burden of ambition—I don't partake of them. I am excluded and I exclude myself for a number of reasons. One of them is the nature of the community in which I work. Before my first book was published, I gave it to John Cheever to read with the hope that he would review it for The New York Times Book Review. I still have the contract for the book, a slim volume of short stories published by Alfred A. Knopf, who at the time was still paddling about the hallways of the institution after which he was named. Even though the first printing was only five thousand copies, I had appended to the document a table of royalties that accounted for sales of up to one hundred million. I managed to sell three thousand copies of the first edition, which was not as good a performance as I had anticipated. My hopes lived on, however, as I had not had the opportunity to market the work in India, China, South America, Africa, or Russia, not to mention Indonesia, Japan, and many other places where, all told, billions of people make their homes to this very day.
I assumed that Cheever would read the book, think it was magnificent, review it in awe, and that it would therefore be placed on the front page of the book review. This, needless to say, would help in boosting total sales toward the one-hundred-million mark—although, I must admit, I've been on the front page many times now (though I may never be again), and sales have not been quite that robust.
He did read the book; he had no choice, he needed our swimming pool. And he did like it and told me so, after which I spent several days raping my calculator. One of the things I was going to do with the money was to buy the New York City Police Department (don't kid yourself about the feasibility of that) so as to be able to redirect their efforts toward fighting crime rather than living with it. I was also going to see if I could buy Grand Central Station, which I was going to make into the world's most magnificent studio apartment. Can you imagine my shock when John, dripping wet with heavily chlorinated water, told me that he was not going to review or even offer a quote for the book?
Maybe he just didn't like it, but what he told me was that he had a book coming out, and a friend of his had a book coming out, and they were going to assist one another. This, he said apologetically, precluded his efforts on behalf of anyone else's work, so as to maximize the impact. I was struck by a double lightning bolt of anger and shame. Anger that things were like this and that I was excluded, shame that I had hoped to do exactly what it was that had suddenly been done to me. It was no less a stunning lesson in the falsity of the system that judges and promotes books than it was in my own vanity and weakness of character.
I vowed at that moment, spurred on, as is so often the case, by shame, never to review a work of fiction, never to quote for a book (once, I allowed a letter to be excerpted in which I described the author of a very fine book, but not the book itself), never to serve on a prize jury, never to participate, in short, in trading favors—and I never have. Most people who encounter one writer's recommendation of another, whether in an advertisement in the press, on a book jacket, or in a review, assume that they are witnessing an act of altruism spurred by a disinterested love of literature. Undoubtedly that is sometimes the case, but my experience over thirty years has taught me that most of the time these things are simply exchanged—like wampum—and that in addition they serve as a tool for keeping one's name in front of the public without actually paying for it. If you are presented as an arbiter of taste, it really can't hurt you the next time around, can it? In this system, the ideal posture is one of noblesse oblige. The participants want to put their generosity on display as much as their fellows in politics want to make public every ounce of their compassion. It's good business and it explains why Vinic Totmule says of Joshua X. Belasco, Joshua X. Belasco is perhaps the finest writer in English today, except, of course, for Vinic Totmule, and it then goes on to explain why Joshua X. Belasco is quoted all over the place as saying, Vinic Totmule writes in white-hot prose.
INTERVIEWER
Are there consequences from taking this stand?
HELPRIN
Simply by abstaining from this kind of behavior, I have alienated so many people that at least I'm famous. No creature hath the fury of a writer who extends himself and does not receive payment in kind. One, who was extremely influential, even told me that he was going to "crush" me. You mean historically? I asked, and he replied no, in the present. I told him, falsely, that I lived for history and that I would only care if he crushed me historically. He retreated to try to figure out a way to do this, but died before he found a solution. He was angry at me because he had read in The New York Times Magazine, long before it committed its most recent and truly unpardonable sin, that I did not read living writers. This despite the fact that we had spent many interminable, boring hours while he was, technically, alive, discussing his many, interminable, boring books.
I like foreign writers more than I like American writers—that is, contemporaries—even though many foreign writers are extremely silly, faddish, ideological, politicized, neurotic, unhealthy, publicity-courting, pack-running narcissists too. The reason American writers are like that is that they cling desperately to being writers and they see themselves as martyrs whose letters will be read in schools someday after the world reforms itself according to their principles. As I do not feel that I am fighting for a place in history, I do not have to maneuver myself to the front of every photograph. I am content not to win prizes, not to be accepted in the society of my fellow writers, not to be a member of PEN, not to be elected to the American Academy of Insects and Orthopedists, or whatever it's called, up in Washington Heights.
INTERVIEWER
Does not one detect a twinge?
HELPRIN
A remembered, habitual twinge. A phantom twinge, perhaps. Not only am I content, I actually enjoy it. Once I left the precincts of bitterness and ambition, I found my reward in being able to concentrate fully on the thing itself—the book, the story, the article. I had always been able to concentrate, but now I have greater equanimity. My isolation is also partly political. In the early eighties I wrote a perhaps influential article in support of missile deployment in Europe, in response to the massive rollout of SS-20s and other Soviet missiles. I'm proud of that article, because I believe that this issue was the last test of the policy of containment and that in passing it we called the last bluff of the Communist world before it collapsed. In short, I am convinced that had we not we would have had more Brezhnevs and no Gorbachevs or Yeltsins—not, mind you, that we are out of the woods, but that is outside the scope of this interview. Anyway, the article did not sit well with the left and I caught a lot of flack. But I never heard from any of the people who had sent it my way, after the Soviets returned to the negotiations. I never heard from them when the INF Treaty was concluded. I never heard from them when the zero option took effect. And I never heard from them when Soviet Communism collapsed and the people of the Eastern bloc turned out to have been more anticommunist than even, dare I say it, Republicans.
INTERVIEWER
How are you received in academic circles?
HELPRIN
As you might imagine—given that I am absolutely sure of the now heretical proposition that you cannot judge a book by the race or sex of its author. And you can imagine how well I and my work are received in academic circles, when I assert plainly and without apology that deconstructionism, like Nazism or Stalinism, is less a system of thought than a sign of mental illness. In 1975, I went to visit Roger Rosenblatt at The New Republic in Washington. He had been one of my teachers at Harvard and Marty Peretz had been a tutor in Kirkland House, where I had lived briefly a decade before. Roger reintroduced me to Marty by saying, You remember Helprin, don't you? From the asylum?
He was making a joke that then came true. I had always wondered what would happen to people who spent six to ten years laboring on a five-hundred-page tome entitled "Vaginal Motifs in Etruscan Beekeeping," and now I know. They go stark raving mad and then they get tenure. In an accident of history, the American university system mistakenly modeled itself after the German rather than the English and then distorted even that. The greatest sin in American academia is to make a generalization. That's why Oxford and Cambridge seem so civilized in comparison; there, they recognize that life, history—even the deeper currents of science—are terms of art. Here, on the other hand, you spend the best years of your life grinding away at vaginal motifs in Etruscan beekeeping and when it comes time for independent thinking you're about as ready as the lid of a garbage can.
I don't want to beat a dead horse to death and I do want to return to your line of inquiry, so let me say in summary that relativism and politicization have so smothered the universities and the world of publishing that to state, as I do, that it is possible to serve universal ideals and appeal, non-politically, to the fundamental needs of human nature by addressing its fundamental questions, is perceived as heresy. The end and the beginning of it is that I dissent from the dominant orthodoxies that cradle the profession I practice, that, despite what some assert, I have never been shy about it, and that, therefore, I find myself not only out of the mainstream, but playing the role, at times, of moving target. As I have an activist nature, I fire back. I confess, even, that I have often opened fire before being fired upon, as I would, for example, were I to come upon a platoon of the SS or terrorists about to attack a school.
INTERVIEWER
Doesn't this lead to overwhelming practical difficulties? A Soldier of the Great War was conspicuously overlooked for awards and for the Times list of notable books. Does that bother you?
HELPRIN
Of course it did, but only briefly. First, you may recall that I have mentioned shame in answering one or more of your questions. I have a very high quotient of shame and I believe in the existence of honor. Even though the magazine piece that questioned my honesty was false in itself, I was ashamed to be taken for the kind of person it portrayed. If you had a reputation for writing bad checks, despite the fact that you had never written one in your life, you would feel very bad every time you took out your checkbook.
And yet, I feel myself responsible for everything that happens to me, even if I'm not. That's just the way it is. So I feel that the reason A Soldier of the Great War didn't get any prizes is that it just wasn't good enough. True, the reviews were so extraordinary that they were suspect. How many times can one be likened to Tolstoy without questioning the standards of the age in which people write this about you? And Germans too, no less. On an intellectual level, I might wonder about this prize business, the crux of which is that I don't grease anybody, but, emotionally, I feel that it was my fault. And therefore, subject to my control. This is what enables me to wade through these minor adversities. The difficulty that most leads to alienation and despair is powerlessness, and I do not feel powerless. Why? Well, it is within my power to write a better book than the last (not that I always will, but I can aim at it). It is within my power to understand the circumstances in which that book is received. It is within my power to put temporal glory in perspective and to order my priorities according to what is fundamentally, even eschatologically, important. Having done so, being left off a list of notable books becomes somewhat less than a mortal wound.
Second, what you mean by the practical basis, I assume, is the ability to make a living and find satisfaction in one's work. I have always had another profession. Only of late, in the last hundred years or so, has the world economy become rich enough to support a specialized caste of writers. Most writers have always had other things to do and done them well. I noticed a long time ago that writers who did nothing but write were generally a sorry lot of self-pitying neurotics, and that by contrast, Shakespeare, Milton, Dante, Chekhov, Yeats, although they may have had their troubles, usually had another iron in the fire. I believe it was Flaubert who said something like "live like a bourgeois, so you can write like a wild man." I see the opposite of that these days, and also that passion is reserved for politics and reason for literature, when it should be the reverse.
Anyway, I set out to follow an alternate profession. I went to graduate school to study political science and history. I experienced the full spectrum, starting at Harvard, where, despite a general atmosphere of petty insanity, I must admit to finding a very impressive synthesis of the German and English approach. I then lurched to Oxford (lurch, by the way, was the word), where they do beautifully in writing history as literature, and finally thudded down (perfect way to describe it) at Columbia, where the political science department is so quantitative that students who lacked math just sat there like Cabbage Patch dolls.
At present I'm a senior fellow of the Hudson Institute (where I work on military questions pertaining to the Middle East), a senior fellow of the Discovery Institute, and a contributing editor of The Wall Street Journal, where I write for the editorial page. These are wonderful places staffed by brilliant people, and my association with them (the antecedent of them being mainly the people) more than makes up for anything I may forego by being of a different species than that of my literary brethren.
I may be ostracized, but there is no organization to it, so I do manage to keep busy. We're moving to a farm and I go to bed at night thinking about alfalfa—not the character in Our Gang, but the vegetable. Helping to raise my two children is the best and most valuable thing I've ever done and I'm right in the midst of what have been increasingly wonderful years (don't forget, I'm home all the time). Mix this all up with piano lessons, walking in the mountains, finishing my next novel, writing newspaper columns, making an occasional speech, managing a household, and being married to a lawyer who is a lot taller than I am and very beautiful, and you have a full life.
INTERVIEWER
How important is financial security for the writer?
HELPRIN
As with everything else, you're ruined by either too much or too little. The question remains, how do you define what is too much or too little? One of the most beautiful phrases in the Hebrew liturgy is Daienu, which is pronounced die-ain-u. It means "enough (for us)," and in the song that is sung at Passover, the idea is that God has given much more than we require. Among other things, this allows us not to waste our lives in continual pursuit of more, and suggests that we should decide what it is that we truly need and then learn to stop wanting.
Of course, this idea flies in the face of materialism, for, in the practical application of materialism—as the current state of the United States illustrates—you can never have enough, and your goals are set not according to an understanding of what is needed but rather only in competition with others (yet another downside of relativism). I have enough. I have always thought that I have had enough, even when I lived in one room ten feet from the railroad tracks, in the Bat Galim quarter of Haifa, and my first wife and I had to share a bathroom with fifty Russians, Turks, and other refugees. And why was I content with what I had in that objectively somewhat difficult situation? Simply because, in light of the real suffering that sweeps continually over the world and always has, in light of the forces that, for me, find their most startling expression in the Holocaust, how could I not be content? How could I be affected by—you brought it up—being left off the list of someone's favorite books?
INTERVIEWER
What kind of reception have you had from foreign audiences? Do you work with your translators?
HELPRIN
Sometimes the translators send me several pages of questions, but, other than that, I can't see how I possibly could work with them. I can get along in half a dozen languages, but I can't write well in any of them. If I could, I wouldn't need translators. In some languages, such as Japanese or Hindi, it's a major accomplishment just to figure out which letters make up my name. As for foreign reception, it varies by country. England has always been a disaster for me, despite the fact that I have long been interested in English history and was, of course, carefully marinated in English literature. I do not reject the English, but they will not have me. It has always been that way. I think I know why, but it is better left unsaid, because it is mystical.
Everywhere else is much better. In Germany, for example, they take me so seriously that each time I have a book published there I really sit up and take notice. Of course, they take everything seriously, but in my case I think they've really gone overboard. Sometimes I wonder what I've done wrong, but I do appreciate it. If nothing else, it helps make up for the short shrift I get in England. What an irony.
INTERVIEWER
Why did you start writing?
HELPRIN
A question like that can be answered on many levels. I was alone most of the time as a child and I have always detested the idea of imaginary friends. I had so few friends and so little experience with people that I probably lacked the ability to imagine what they would be like. Also, I was aware even then of the undesirability of imagining into place something that you lack. It's weak and it distracts you from remedies. Nonetheless, I had to do something, so I began to live what is lamely called an inner life. By the third grade, my teacher would regularly take me aside and take dictation, recording stories that, although well presented, were largely spin-offs from and sequels to Stuart Little. Despite my apparent lack of originality, I must have had something going, because Herb Alexander, who was at Simon and Schuster, wanted to publish my small-person stuff and also commission a child's biography of Abraham Lincoln, whom I revered as a saint (and still do). My father knew enough to stop that, as he was married to my mother, who had been a child actress.
Now skip ahead a bit and I will tell you a story that The New York Times Magazine would never believe, but to hell with them. In the summer of 1964, having just turned seventeen, I went to Europe. In Aix-en-Provence, I wanted to impress a girl from my school who was staying there in an exchange program, so I arrived at her doorstep on a rented motorcycle. Although years later we were almost married, I did not impress her at all and spent the day listening to her longings for someone else. Well, I got out of there as quickly as I could, but given that it was my first time on a motorcycle perhaps too quickly. While on my way back to Marseilles, going forty down a steep hill, I lost control, somersaulted ahead of the bike, and then felt it land on top of me. We both slid for quite a distance along the macadam, and the impact was enough to separate the front wheel from the frame, although it may have been that the front wheel had simply come off, causing the spill in the first place. I got up, put the wheel back, and shimmied down the road, covered in blood and shredded clothing.
A police emergency van stopped and offered assistance, which I refused because I was operating on a New York State junior license that did not allow me to drive abroad. The gendarmes never would have known and as I drove off in a state that would have meant imminent death to anyone but an adolescent they had the most extraordinary expressions. Anyway, I went back to my hotel and grew very ill. After several days, I was delirious, and found myself being treated by an Algerian doctor in an Algerian neighborhood that for all I knew could have been in Algeria. He gave me a tetanus shot in the stomach with a needle a foot long. I don't know how much time I spent there, but as soon as I could I left and staggered through the streets, finally making my way to the old port, where several ships of the U.S. Sixth Fleet were docked. I collapsed upon the gangway of the destroyer Robert A. Owens and awoke in its spotlessly clean sick bay with a corpsman stitching my wounds.
Having read many novels in which invalids discover themselves in Switzerland, I went there to recover. Unfortunately, I looked like the dog in The Stranger and learned that people covered with scabs and lacerations are generally not well received. I suffered one of the greatest humiliations of my life in a little mountain town where an innkeeper took a lot of my money and sent me off with a girl to the "annex" of his inn. We walked and walked with the girl carrying my knapsack because I was so weak. I kept asking where the annex was and she kept saying, Ahead, ahead. Finally, we got to a steep grassy bank that descended hundreds of feet. There she unceremoniously pitched my belongings into the air and I watched them roll down the slope into oblivion. I couldn't believe this, and was further surprised when she pushed me too. To make a long story short, by the time I crashed into a stump, all my scabs had been abraded away by the hillside. What misery! What humiliation! A girl, no less, in Swiss folk dress. But I was not down for the count. I returned to the inn and wrecked the bar by throwing tin beer trays like Frisbees. After a short beating ended by the arrival of the police, I was taken in disgust and put on a train for—where else?—Paris.
Ah, Paris! I arrived newly scabbed over. How magnificent it was in those days. My first memories of it are from 1950, when I was a small child, and in fourteen years it had changed very little. Now it is a modern city with an entirely different feel. I went to the Sixteenth Arrondissement, Passy, where I checked in at the Hotel Gavarni on rue Gavarni. Each time the proprietor showed me a room, I rejected it because I said it smelled of burning rubber. I ended up on the top floor, suffering a stench that no one else could smell.
That evening I went to dinner in a restaurant across the street, wondering who was burning tires in Passy. I had such a terrible headache that I thought I was going to collapse. My eyes could not focus and everything looked like it was under water. By the time I went to bed, I was rocking back and forth and groaning in agony. I felt as if someone were pulling out my eyes. My body was twitching. The nausea was unbearable. As I fell asleep, I thought that perhaps I would never wake up.
But I did wake up, in the middle of the night. I reached over and turned on the light, which was blinding but caused no pain. I realized then that I had no pain whatsoever, that I was floating in an aura of light and strength. The amazing—and to me still inexplicable—thing is that it was the first time in my life that I had been free of pain. I had never known what it was like to be free of pain. As my breathing was almost undetectable, I thought that perhaps I had died. I got up, sat at the desk, and stared at the blotter. In the absence of pain, I began to write on the blotter. As I did so, I lost track of what was up and what was down. I seemed to be revolving in space, without either gravity or time. I have no idea how long I was at this, but I eventually went back to bed.
When I awoke in the morning, I felt as if I had never been sick in my life. On the blotter, in my horrendous handwriting, were several paragraphs describing Hagia Sophia, in Istanbul, where I had never been. I read them and was astounded. Not by what seemed to be the veracity of the description, but by the quality of the prose. I thought that it could have been written not merely by an adult, but by a real writer. It had the force, compression, and beauty of that which is written by someone who really knows what he is doing. Never before had I even come close to setting down anything like it. I had exceeded myself by so far that I was stunned and as I read the short paragraphs over and over again I felt such satisfaction and joy that I knew I had found my profession for life.
Since then, the feeling has been much the same whenever I put a pen to paper. I lose the world, I concentrate so deeply that hours pass in an instant (for years I used to think that something was wrong with my clocks), and I emerge calm and strong. I do confess that when I hear people complaining about what a struggle it is for them to write and how writing a novel takes years off their lives, I am bemused, for were it not for the process of setting down words on paper, I'm sure that I would have died long ago. This may partly explain why I am content to continue without the standard feedback. I get my reward right at the well.
INTERVIEWER
It's hard to imagine what you've described as being standard procedure for how to become a writer. Are your present-day habits as idiosyncratic?
HELPRIN
I'm always amazed at how often I'm asked that question, but I myself am always interested in the idiosyncrasies of how other people work, so maybe I shouldn't be that surprised. I write in either a loose-leaf notebook or on legal pads, both ultra-fine lined. It used to be that I would write a whole novel without a single correction and then be faced with hundreds of pages of smooth text, unmarred, to revise when needed. After the death of my father that changed, and I now have a fairly marred text at the end of the first draft, though nothing compared to what I do when I rewrite. Then the original gets an overlay of tightly scripted corrections, lines, boxes, balloon additions, numbers referred to supplementary paragraphs and sections, proofreader's marks, punctuations, etcetera. It makes the Rosetta Stone look like a tabula rasa. That, I consider draft two. Draft three comes into being as I type draft two into a computer, making many changes as I go. I went to computers in 1982 and have been using them ever since.
Editing the hard copy of draft three, now in typescript, becomes draft four, another Rosetta Stone. That is entered onto the machine, again, with many changes, as draft five. This then goes to my editor, and taking into account her suggestions and adding my own further emendations, I get draft six. Copyediting and response—draft seven. Galleys, draft eight. And that's if everything goes smoothly. If it doesn't, throw in three or four more go-rounds.
When I'm not distracted by other things, I arise at five a.m., am at my desk by five-thirty, and work until about nine. Then I run and do other exercises—rowing, gymnastics, weights—for about two hours. It used to be longer, but I'm now forty-five and I can't run twelve miles every day. Then I read the papers and do the mail, which can take hours, take a nap if possible, and do a little work in the late afternoon before the day dissolves into dinner, putting the children to bed, reading, lights out. When I have a deadline, I just work all night and all day, like an architect on charrette.
Although my study looks a little like the cabinet room at Number 10 Downing Street, I can work as well on the steps of city hall or propped up against a tree in the forest as I can here. I become oblivious of my surroundings. Some people ask if it isn't too grand in here. My answer is that when I'm working, I don't have the slightest idea what's happening around me, and also that I'm the guy who was going to turn Grand Central Station into a studio apartment. The main floor would have been my work space. Can you imagine the cost of heating it? I was going to turn the lower concourse into a vast swimming pool, with slides, fountains, waterfalls, and brightly lit islands upon which you could climb to bask in the heat, surrounded by small forests of eucalyptus.
I'm sorry if I always go on at length and then respond to your question summarily, but the essence of the answer is that I work with a great deal of discipline, although I usually take on more than I can handle and often have to extend due dates. I have always been appalled by bohemianism because of its laziness, disorder, and moral weakness. I understand that this way of living is a response to the fact of human frailty, but it leans too far in one direction. Being a little more buttoned up doesn't mean that you'll get so brittle that you'll break. Nor does it mean that you don't understand tragedy, loss, and, most of all, human limitation.
I am more than well aware of those things and I feel very strongly, but on the other hand I like to run ten miles and return to a spotless well-ordered room, and I like my shirts heavily starched. When I used to go on a long run on Sunday morning when I lived on the Upper West Side, I would pass thousands and thousands of people in restaurants eating . . . (I won't say this word, because I hate it so much, but it rhymes with hunch, and it's a disgusting meal that is supposed to be both breakfast and lunch). There they were—having slept for five hours while I was doing calisthenics and running—unshaven (the women too), bleary eyed, surrounded by newspapers scattered as if in a hamster cage, smoking noxious French cigarettes, and drinking Bloody Marys while they ate huge quantities of fat. They looked to me like a movie version of South American bandits. I would never want to be like that. I prefer to live like a British soldier.
INTERVIEWER
What of your military background? Can you describe it?
HELPRIN
Although I studied intelligence and aerial photography, I served in the lowest rung of the infantry and in the air force in several field security groups. This was in Israel. I had already been in the British Merchant Navy for a short time, where I had been forever impressed with the British sense of responsibility, tradition and tidiness. The Israeli army is anything but tidy, and although I was very pleased with its daring and its courage, I was always unhappy because of the form of things. Put it this way: the traditions of the Israeli army are to those of the British army what Tel Aviv is to London.
I first went to Israel in 1967 and I finally left in 1973. Though I have, really, the most extraordinary stories to tell about what happened there, I prefer not to tell them, and I usually summarize my experience by saying that I washed a lot of dishes and peeled a lot of hard-boiled eggs, which is true. It is also true that I have a lot of regrets and some moral confusion that I will never clear up—not about the enemy; it's more complicated than that. But, anyway, I served on the West Bank and on the Lebanese border. I drew combat pay, even though I am an only son and was supposed to have been kept in a rear area. Nothing happened that would have provided grist for Arnold Schwarzenegger, but that is precisely because the devil is in the details.
INTERVIEWER
Is that when you became interested in mountaineering?
HELPRIN
We were on an infantry training exercise on the West Bank, and my company, Company T, was supposed to take a certain hill. We bivouacked in a fig orchard and stared at it through our binoculars. It was ridiculous—no cover on the way up, no smoke, no armor, daylight, clear weather, fortified machine-gun positions at the summit. In short, no one would make it to the top. Our officers were delighted that I was going to get "killed," because in a previous exercise in close-in street-to-street fighting, I had embarrassed them by climbing up onto the roofs of the Arab village we were supposed to fight through, leaping the alleys and reaching their command post in three or four minutes. Expecting that we would take an hour or more to get there, they were totally unprepared, and I threw dummy grenades and sprayed them with faux submachine-gun fire, ending the exercise.
So, to take the hill, I begged them to use the strategy of the indirect approach, which was in the best traditions of the Israeli army, but they would not, because they said the other side of the mountain was impossible to scale. Never particularly obedient, I convinced two friends to vault backwards with me over the stone wall against which we were sitting and, lucky not to have been seen by the officers or betrayed by the enemies we had made within our own platoon, we were free to take the hill in our own way.
We skulked along the wall until we were out of sight and then went down to a road. There, apologizing profusely, we nonetheless commandeered a Jeep pickup truck and had the Arabs who were driving it circle around toward the back of the hill, where they left us off and drove away in a daze. I had studied Arabic at Harvard and been forced to learn the diplomatic language in modules that went like this: Recently, the Soviet Union launched an artificial moon into orbit around the earth. The Arab peoples congratulate the peoples of the Soviet Union on the occasion of this great and peaceful achievement. I knew dozens, no, hundreds of sentences like this, but I couldn't even ask for a glass of water in a restaurant. Upon climbing into the truck, it all came back to me from the language lab in the basement of Boylston Hall, and I began reciting these things at high speed in between my directions about where to go. For two years I had memorized them and Kalila wa Dimna, which were animal fables, so my manic conversation was full of references to resolutions of the Arab League, crabs and ducks that could talk and were getting married and fragments from my exercise book, such as, Hadtha kitaabun, kitaaby hooah hadtha. Ra-aitu hadtha. Inna, hadtha muhimun, which is translated, "This is a book, my book is this. I saw this. Truly this is important." The guy who taught me Arabic was really something else, and I had had engraved upon my brain sentences such as, I met with the person who published this report about Cuba and understood from him that his writing of the report was very legal.
We left our packs and helmets at the base of the cliff and took only rifles, a submachine gun, and grenades. The face that we climbed had been a quarry, and the rock was what climbers call "rotten." We didn't know the first thing about what we were doing, we were heavily laden with weapons, and we climbed fast so as to lessen the time in which we might have been observed from the top. I don't know how long it took or why I was not terrified, but I remember tottering on tiny holds and almost going over, and having my life depend upon the strength of a few blades of grass that I grasped when attaining a ledge.
We made it, however, and when we were safely off the vertical, discovered a Bengali sentry in a fortified redoubt, right in front of us. Luckily for us, he was facing the other way, his rifle was lying beside him, and he was combing his hair. I lifted him backwards and over the fortification, all the while keeping his mouth tightly covered and "stabbing" him in the chest. In figurative terms, he was extremely dead, but he was a cheater and kept on trying to scream. "Look, you idiot, you're dead!" we shouted in hoarse whispers as he tried to squirm away. It was only when we told him that if he didn't keep quiet we really would kill him that he agreed to shut up.
We then moved carefully toward the command center, where the referees were happily checking our men off lists as they were shot while making their way up. I remember becoming enraged when I saw this. Anyway, we threw our grenades and fired from behind a stone wall, all very quickly, and then charged them, spraying fire, before they even knew what was happening. Although we had killed them, the officers got really mad at me when I ripped down the flag and called to the rest of our company on the hill. I remember saying, half in triumph and half in fear of the brig, What are you going to do about it? You're dead!
That's how I got interested in mountaineering. That was in 1972, when it was beginning to take off in the United States. I started to climb in 1975—mainly technical rock climbing and occasional alpine climbing—and I've climbed in the Hudson Highlands, the Shawangunks, the Presidentials, the Cascades, the Sierra Nevada, the Dolomites, and the Alps. I was quite chicken most of the time and refused to lead anything more than five eight. I never took a leader fall, never peeled off even when top-roped. I must say that I loved it—the exposure, the technique, the mountains themselves. I retired in September of 1987 after reaching the summit of Mt. Rainier. I think that five people were lost on the mountain that year. (When I had tried to do the Matterhorn in 1983, I saw one of the—I think—fifteen men who died there that summer fall to his death right in front of me.) With two children, it didn't make sense anymore for me to continue.
INTERVIEWER
Could you talk a bit about characters, how they evolve in your mind, whether they change as the book goes along.
HELPRIN
My characters always seem to me, if not to all my reviewers, to be alive in the sense that they do things according to their own lights rather than just mine. I don't know how this happens, but it does, and from the first touch of the pen to paper the character has a life of his own that I cannot fully control. Peter Lake, for example, in Winter's Tale, is semiliterate, balding, middle-aged and, until he is forced to do otherwise, lives comfortably with many protective self-limitations. None of these descriptions fit me except that I am now middle-aged, though I was not when I wrote Winter's Tale. Of course you probably hear several times a day from writers that they are surprised by their characters, but as the vitality of a character is the sine qua non of a story, it isn't surprising that writers whose work elicits your interest would say such a thing.
I used to find it irritating, but now I just smile when book reviewers confuse my characters' views or behavior with my own. I suppose they are used to book after book in which an author's lack of talent imprisons him in himself, so they carelessly ignore the variety and competition among my characters and assume that each is a mouthpiece for me. For instance, a minor character in Refiner's Fire—a psychopathic Irish mercenary—condemns cities and everyone who lives in them. Some hatchet man of the moment took this as my view of cities and wrote a politicized review in which it was but one of the sins attributed to me. All the while, I was living in Manhattan (where I was born), in the middle of years of work on Winter's Tale, a book which is, if anything, an ode to the city of New York. My meager resources—I survived mainly on turkey anus (which is not bad if you cook it right) and I would walk twelve miles rather than spend fifty cents on the subway—were devoted disproportionately toward buying books about New York, and day after day, obsessively, in the library of the New York Historical Society, I worked to fathom the city—in a labor, actually, of love.
INTERVIEWER
Is creating a female character a problem for you?
HELPRIN
No, and it never has been a problem, but in the same way that my characters are not politicized and do not jerk with the convulsions of the moment, my female characters have remained complex, varied, and often as faulted or idiosyncratic as their brothers, and as this does not fit the model of the "new woman" I am often taken to task by critics who berate me for not portraying them according to the contemporary line. Well, this line appears to me to have about as much truth in it as did Soviet Realism, and about as much artistic merit. Feminists want women to be a certain way and it is a sin not to portray them according to dogma. Just try, for example, to put a woman in the kitchen in an illustration for a school text. I think that these days the penalty for that is probably death in what my younger daughter refers to as the "gas chair."
None of my characters was ever drawn to fit ideological specifications. So, when I do not conform to feminist realism I am berated. When someone thinks I do, I get paid off with praise that I do not want. The pity of all this is that a great character such as Ariane in A Soldier of the Great War—who is drawn to a large extent on the model of the dolce stil nuovo and the immensely complicated chivalric sensibility that gave Dante and Petrarch both context and inspiration—is not appreciated as fully as she should be, all because of the narrow blinders of the age.
INTERVIEWER
Is dealing with sex in a novel ever a problem? Why in the main is it done so badly by novelists?
HELPRIN
Why would dealing with sex in a novel be a problem? The trick, I believe, as with almost everything else in the world, is to keep it in proportion, to be honest about it, and to be modest. When a man and a woman feel love or infatuation and the ethical codes by which they live permit it, they express it physically. Of course it can get quite intense—hyperventilating and wall banging and that sort of thing—but when it's over it's over and you go on to something else.
I think the failures to which you allude can be explained by various complementary theories. Quite simply, if one has no sexual outlet, one will think about sex a great deal. Writers work in isolation and are generally thoughtful people who do not live to satisfy their desires the way people do in, say, Brazil. In addition, the literary culture is also one of failed marriages, odd neuroses, and ill health. If you combine all these things you get less sex than biology might require and so you get musings driven by heat. I find, for example, that I tend to write about food when I'm hungry—it's only natural.
Another reason may be that, without an intuitive sense of what art is, many people use sex as a—forgive me—prosthesis, just as they use politics, to fill the emptiness in their understanding. And, of course, it sells, doesn't it, so it elicits a Pavlovian response in writers. It's like a pigeon pressing the right button and causing food pellets to drop down a chute. Throw in a few tumescent penises and "breasts like upright cones" and you can put in that new swimming pool or make your annual contribution to The Cat Wilhelmina Guerilla Unit of the Animal Rights Liberation Army.
INTERVIEWER
I see. Do you preplan a book before you actually begin? Do you know how it will end? How important is plot?
HELPRIN
I certainly know how it will end. In fact, I build everything toward the last sentence, which is the first thing that occurs to me in writing a book. It's like throwing a stone into a lake and then swimming and diving to fetch it. You can swim all over the place, you can dive and weave among the reeds, you can do anything you want, but when you finish, and you grasp the stone, the path between it and the place you start is a straight line. This "chalk line" is what I use to keep my intentions honorable, my plot simple, and my themes in reverberation.
Knowing the beginning and the end means that the middle is where the surprises are, where the characters and the book take on lives of their own, where the work becomes an adventure—but a disciplined adventure, because the ultimate purpose and the origin are known and firmly kept in mind. This fits quite nicely, in an aesthetic sense, with the notion that God does not play dice with the universe.
INTERVIEWER
I can't resist asking. Have you ever suffered writer's block?
HELPRIN
Never happened. Probably because I never had the sense that I was obligated to meet anyone's expectations other than my own (and I can forgive my own mistakes) or my father's (which were so demanding that he could never be satisfied anyway). Assuming that you are a professional and that you know how to write, why would you be unable to do so? If an electrician said, I have electrician's block. I just can't bend conduit. I can't! I can't! I can't run wires! Help me, please! he would be committed. One thing would be certain, and that is that his paralysis in the face of his work would have only to do with him, and not with his craft. I'm of the old school, I guess, and I would call writer's block laziness, lack of imagination, inflated expectations, or having-spent-your-entire-advance-in-Rio-de-Janeiro-and-taking-taxis-and-going-to-restaurants-you-can't-afford-before-you-have-written-a-single-word-of-the-book-you-pitched-to-a-cretin-with-an-out-of-control-cash-flow.
INTERVIEWER
A banal but important question: why do you write?
HELPRIN
I wasn't quite finished about mountain climbing. The best thing about mountain climbing was that it enabled me to go into truly wild places and see them from great heights that I had attained by great effort and despite great risk. I've written about this, of course, and I'm sure I'll continue, for my memories get deeper and stronger. With the grace of God, I'll be able to do with them what Norman Maclean did with his experiences in Montana. I share Norman Maclean's view of literature, although I did not discover him until about ten years ago, long after I had set myself to the task in which he succeeded so beautifully. The motto of my first book, intended to apply to everything that followed, is, "amor mi mosse, che mi fa parlare," from the second canto of Inferno in Dante's Commedia. I translate it, "Love moved me and makes me speak." Beatrice is explaining to Virgil why she is asking him to help Dante after he has fallen. I have always taken this as Dante's answer to the Paris Review question of why do you write. And it is certainly mine.
I have no doubt, as well, that it was Norman Maclean's. Just think of the last line of "A River Runs Through It": "I am haunted by waters." Of course, you have to have read it to understand why it is his way of saying, "amor mi mosse, che mi fa parlare," but he more or less verified this interpretation in a letter I have that, during the eighties, before Maclean died, was circulated almost like a document of the samizdat. It is from him to a Hollywood producer, and it reads, in part, "The story ["A River Runs Through It"] is . . . my love poem to my family, and in the end reaches into the blind world where one cannot help—does not even know how to try to help someone he loves until it is too late to help . . . . I waited until after I was seventy before I was sure that my hand and feelings were steady enough not to make a mistake in telling this story. No 'figures' in the world would persuade me to permit someone else to tell the tragedy of my family without my ultimate approval of the way my family and the way I feel about them are portrayed."
In 1977, the Pulitzer Prize jury chose to award the fiction prize to Maclean for A River Runs Through It and Other Stories, but it was overruled by the Advisory Board. That year, no Pulitzer Prize for fiction was given, and that year, to paraphrase Andre Maurois, it died (although the body sometimes stirs, such as when it embraced Bill Kennedy).
As for your question, I am asked it quite frequently, as you may imagine. In fact, it runs a close third to "do you write with a pencil or a pen?" and "can you make a living?" I always fail, out of politeness, to point out that the only people who are asked questions like these are prostitutes. No one asks professional water skiers, Why do you water ski? And I have never heard anyone inquire of a waitress or a park ranger if they are able to make a living.
When asked the why-do-you-write question, you are usually expected to present a fairly elaborate theoretical construct graced with ornaments of altruism that veer into politics. A lot of idiots will say that they want to "communicate." Intellectuals will lust to guide you through their theoretical construct, and you can bet that they'll have one. First, almost by definition, an intellectual must have a theoretical basis for those rare occasions when he takes action. Second, in a secular world, each artist is a mini-god, tasked with creating new universes between breakfast and dinner. It used to be that if one believed, like Dante or Shakespeare, one was content to imitate the beauties of life and the world, even to praise them. The artist's task was one of illumination and memory. Now it is one of creation, and look at the difference between, let us say, Mozart and John Cage, or Shakespeare and Samuel Beckett.
This modern impulse, that arose when lack of faith abridged the common language of mankind, has been mainly destructive. My proof of this is simply to contrast the art of modernism with the art that came before it. But even if you look kindly, as I do not, upon what I consider the wrong turn taken at the beginning of this century, you still may admit that each artist now creates his own frame of reference. That is supposed to be one of the glories of modern art and it partially explains why the artist has been an intellectual; he has to spend most of his time explaining, in the new language he has invented, the new worlds he has created. The only problem is that compared to what we already have these newly created worlds are pretty thin.
If you don't operate according to the conventions of modernism, they write you off as a simpleton, for who but a simpleton these days would not have a complex code, entirely of his own making, that he is ready to flog in a diversity of settings and promote as if it were the political program of a very tiny special interest group? And these days the artistes are so exhausted that they can hardly come up with their wimpy little private codes, so they politicize their work—not only because they're weak minded but because they're too debilitated to do anything except follow instantaneous social currents. They simply don't know how, in the same way that it is unimportant whether or not Roy Lichtenstein chooses to paint like Raphael, because, whatever it is that he wants to do, he can't paint like Raphael.
Then there is the notion of progressivity, the idea that art, like science, is moving on a linear track and must always go forward—this despite the fact that the overwhelming characteristic of the universe is that its physical laws cannot be abridged, its materials and cycles stay more or less the same, and human history and development are stable enough so that we are just as moved by poetry (such as, for example, the psalms) written at its beginning as by a song written yesterday. If you credit the idea of progressivity, you will always have a facile but careless answer to the question why do you write. You will say, even if you bathe it in modesty, that you are doing your part to advance civilization. Please.
My answer, then, as you may have guessed, is very simple. I write in service of illumination and memory. I write to reach into "the blind world where no one can help." I write because it is a way of glimpsing the truth. And I write to create something of beauty.
One thing I can say is that I am quite certain that Mozart did not have a philosophical or theoretical justification and explanation for what he did. The music was obviously divine and he went after it as best he could, which, fortunately for everyone else, could not have been better. You don't have to be Mozart or Shakespeare or Raphael to follow the same lead. But these days, to follow that lead you do have to be willing to go it alone.
* The original publication of this interview included facsimiles of the physician's statement documenting that Helprin was nearly killed in Jamaica at age thirteen and crew records from the M.V. Stonepool certifying Helprin's stint in the British Merchant Navy, both provided by Helprin.
Author photograph by Nancy Crampton.