Interviewed by Alexandra Eyle
Issue 130, Spring 1994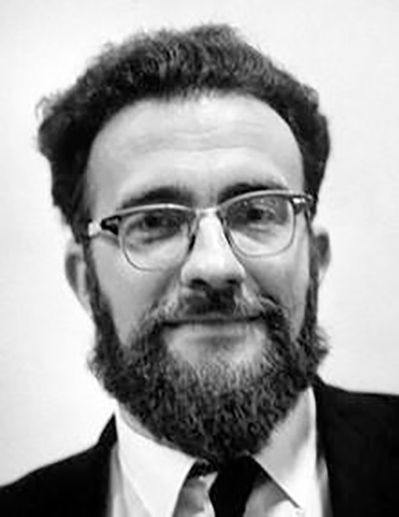 W. D. Snodgrass received one of his profession's highest honors early on in his career when he won the Pulitzer Prize in poetry, in 1960, for his first book of poems, Heart's Needle. Yet the winning of this coveted prize brought numerous pressures and seductions. Snodgrass struggled with a writer's block. His marriage fell apart. He lost friendships, due, he felt, to jealousy over his winning the prize.
Nevertheless, Snodgrass continued to write. Though in the past his poems often took years—sometimes eight, sometimes twenty—more recently he has become fairly prolific, in one case producing twenty-eight poems in twenty-four days. All told, his output of poems and essays has been impressive. Sixteen books of poetry followed Heart's Needle, including After Experience, Selected Poems, and two collaborative books with paintings by DeLoss McGraw: W. D.'s Midnight Carnival and The Death of Cock Robin. In addition, Snodgrass has published six books of translations with an emphasis on Romanian and Hungarian folk songs: a book of essays on the writing process, In Radical Pursuit; and scores of uncollected poems, reviews, and essays. His life's work, however, is The Führer Bunker, a cycle of poems begun twenty-five years ago and still in progress, written in the voices of Hitler and his henchmen and henchwomen. In a series of villanelles and triolets, Magda Goebbels explains why she killed her children when it was clear Germany was losing the war; Hitler describes his sexual obsessions; stripped of his command, Himmler tries to predict his future. Part of the cycle was published in 1977 as a work in progress, and the completed text is forthcoming next fall from BOA Editions.
In addition to the Pulitzer, Snodgrass has received numerous honors, including an Ingram-Merrill Award, a grant from the National Institute of Arts and Letters, and fellowships from the Guggenheim Foundation and the Academy of American Poets.
Born on January 5, 1926 in Wilkinsburg, Pennsylvania, Snodgrass studied music before transferring to the University of Iowa writing program and discovering poetry there. He went on to teach at several universities, including Syracuse University, which he left in 1979, later joining the faculty of the University of Delaware, where he is now Distinguished Professor of Creating Writing and Contemporary Poetry. Winters, Snodgrass, and his fourth wife, Kathy, live in San Miguel de Allende, Mexico, where, Snodgrass says, away from the psychological confines of his "fatherland," he writes more freely.
This interview was conducted in the fall of 1992, at Snodgrass's summer home in Erieville, New York, and includes sections of earlier interviews. The conversation took place in his living room, which is decorated with colorfully painted papier-mâché Mexican dragons and paintings by the Mexican painter Ferman Rodriguez. Snodgrass sat in a large armchair, his back to a window overlooking an old apple orchard, sipping coffee, and frequently punctuating his conversation with his remarkable, rumbling laugh. The family dog, Buford, a terribly shy and insecure English mastiff, kept an uneasy vigil at his feet throughout the interview.
INTERVIEWER
When we first set up this interview, you explained to me that it would be difficult for me to find your books, even in the libraries. Why is that the case?
W. D. SNODGRASS
I'm not exactly the height of fashion.
INTERVIEWER
You were fashionable when you won the Pulitzer Prize in 1960 for Heart's Needle.
SNODGRASS
Not really when I won it; maybe a little afterward. But it's freakish that I won it. Whether you get prizes or not has nothing to do with whether you're any good. It just so happens that the chief judge at that time, Louis Untermeyer, liked my work very much, and he gave it to me. But it cost him the judgeship. The following year he was forced out. There were really only two people who were in favor of me. One was Caleb Bingham, who published one of the most important papers in the South, and who was a real reader of poetry; most of the others were journalists who didn't care about literature. But Louis Untermeyer was the man who really decided it. That year—I learned all this much later—the others decided it had to go for light verse. They had a kind of anti-intellectual and anti-artistic meeting and said: After all, light verse sells more than anything else. Bingham and Untermeyer said, We're not here to decide who sells most. So I got it, but the following year it was given to Phyllis McGinley, which was horrifying; she used to write little silly verses for The Saturday Evening Post. The sad thing is that Ogden Nash didn't have a book come out either of those years, because certainly he deserved a major award and never got one. Once I got that, of course, most reviewers praised the book to the skies. But then of course they held it against me. If they all praise your first book, you can be sure that they will then all attack your second book violently. That's the way those things always go.
INTERVIEWER
How did you feel when you won it?
SNODGRASS
Actually my then-wife got the news; she was at home. One of the newspapers called up and said, Is this the Snodgrass that just won the Pulitzer Prize, and she said, Jesus, I hope so.
INTERVIEWER
So up until that point, had you wanted to become famous?
SNODGRASS
Of course. Although, that was not the primary target. You know, if you want to become famous, you write schlock. Crap. There's always a market for that. The problem is, you would like to write the stuff you want to write and still get all the rewards of writing junk. You want it both ways. You want it all.
INTERVIEWER
What changes when you win a prize like the Pulitzer?
SNODGRASS
Well, before, you couldn't get jobs, nobody would publish your stuff. Overnight that all changes. You're being offered important jobs, everybody wants you for dinner, everybody wants you for bed—instead of friends, you have people who want to chalk you up on their scorecard.
INTERVIEWER
Did you adjust?
SNODGRASS
I went through about eight years of psychoanalysis in Detroit. My second marriage then broke up.
INTERVIEWER
How did the award destroy the marriage?
SNODGRASS
I don't want to speak very specifically about this since it is a private matter involving others than myself. Getting such an award, though, is liable to work a major change in one's life. The award itself was quite small at that time—five hundred dollars if I remember correctly—but, as I've said earlier, completely changed the tenor of my life. Such a change (whether for the better or worse) is liable to threaten a marriage. It's like winning a war—former allies can then afford infidelities, jealousies, betrayals, demands, backbiting, nastiness, which the existence of external enemies helped to control.
INTERVIEWER
And what about your work?
SNODGRASS
I became unable to work.
INTERVIEWER
Were you afraid to work? Did you feel that the next book had to be great?
SNODGRASS
It's really that I was afraid the next one would be.
INTERVIEWER
Why?
SNODGRASS
That kind of success brings too much power. It's really easy to fantasize about all the things you'd like to have, you'd like to do. Then suddenly you can be all those things. You could do all the terrible things you fantasized about. There are women knocking on your door at night, lining up outside taking a number; you have money enough to live on for a change, and you can influence what books publishers take, who gets awards; you have a lot of weight to throw around. Also, you know that nobody will like your having got this. In particular, your friends, the people you counted on, are going to hate you for it. The very people you would have thought would be pleased are not. They're upset they didn't get it. You no longer have your lover, your wife, your best friends. They're all upset. And you know everybody hates you, because you remember how much you hated the people who got prizes before.
INTERVIEWER
When did the reviewers start giving you a hard time?
SNODGRASS
Oh, from some quarters, right away. The second book, After Experience, was attacked right and left. Half of the reviewers gave me hell because it was exactly like the first book; the other half gave me hell because it was very different from the first book. When my book of essays, In Radical Pursuit, came out, my editor said, I hear you will get the National Book Award. The head of The New York Times Book Review wrote me and said, I didn't think I'd ever want to read another essay on Dante, Dostoyevsky, Cervantes; you made it all new. So I thought, My God, I'll get the cover. I got no review. In the meantime, a nasty review came out in The New York Review of Books that said, There's nothing wrong with these essays except the author's character. And after that, other reviewers lost their nerve, I think, and chickened out. Most didn't review it at all. It was never actually considered for the National Book Award. Six other books were put up. I'm willing to believe there was a better book of criticism that year, but I don't believe there were six. When The Führer Bunker came out I was told, You will get the National Book Critics Circle Award. Then Robert Lowell died. My teacher. So he had to have all the awards. Later, one of the judges told me, We had already decided the award for you. Boy, it was very upsetting.
INTERVIEWER
How did you handle the writer's block? Were you afraid to get out of bed and go to your typewriter?
SNODGRASS
Exactly. Stay up all night, sleep all day. One way and another burn your time away. I became an absolute master of filing my nails. The best looking nails in the country.
INTERVIEWER
To go back, your first teacher at Iowa was Paul Engle. You once said that his class on Rimbaud "just blew you away." Was this the experience that led you to become a poet?
SNODGRASS
I don't think there was any one experience that did that. Over a period of time I began to believe more and more I could do it. As to that class, we looked at Memoire by Rimbaud and The Drunken Boat, Le Bateau ivre, but more particularly Memoire. I was just astounded that in creating a landscape, a scene, Rimbaud managed to give you all kinds of meaning about his life, about his relations with his mother, about the relation between his mother and his father. It had never occurred to me that one could do something of that sort. In almost all the courses I was taking, I was finding possibilities of meaning that I hadn't imagined. It was extremely exciting, but it scared me blue. I didn't say word one for two years. I didn't want to write like Rimbaud. I think for a little while I might have tried to write like the early Lorca. It was clear I wasn't able to write like Rimbaud. I think I wasn't disassociated—that much—from my society, and I don't think I could move my language that far away from the language of normal discourse. But gradually I came to think, OK, I believe I can write something that will be a poem.
INTERVIEWER
You wrote Heart's Needle before Robert Lowell, who was one of your teachers at Iowa, wrote Life Studies. This makes you the first of what M. L. Rosenthal termed the confessional poets.
SNODGRASS
I never cared for the term confessional in the least. Without any disrespect to M. L. Rosenthal, I think it's a journalistic tag, not very accurate. It sounds either like you're some kind of religious poet, which I am not, or as if you write bedroom memoirs, and I hope I don't come under that heading.
INTERVIEWER
Why did you get that tag?
SNODGRASS
My poems were called confessional because I wrote about the facts of my own life, and particularly about losing a daughter in a divorce; you weren't supposed to do that then. You also weren't supposed to use your own name. But of course Lorca had! Right away I thought of that line of his, Aye, Frederico, call the civil guard! I thought, Well, why can't I put my name in a poem if he can?
INTERVIEWER
What prompted this direction? Addressing the loss of your daughter in poetry, for example?
SNODGRASS
I was very much moved by a cycle of songs by Gustav Mahler called Kindertotenlieder, Songs for the Death of Children, with texts from the poet Friedrich Ruckert. First I tried to translate those songs and wasn't very successful. Then I started trying to write my own poems. Of course, we don't very often lose children through death anymore. We lose them in divorces. So that made a different situation.
INTERVIEWER
How do you account for the opposition to autobiographical work like this?
SNODGRASS
Everybody was listening to T. S. Eliot then. He said that poetry wasn't personality, but the escape from personality. They ignored the next sentence, which said that you have to have a personality in the first place to want to escape from. Nobody wanted to hear that. I was greatly influenced by my psychotherapy at the time, and by Randall Jarrell's criticism of my work. First of all, Jarrell didn't like those of my poems which had been praised by other critics—Allen Tate, Cleanth Brooks, John Ransom, Robert Lowell. He liked a couple of my translations—one from Rilke and one from Ovid—which I'd thought of as academic exercises. He thought the rest of my pieces were academic exercises. I was amazed to find that he cared about the story—what was happening in the poem. Above all, he helped get me out from under Lowell's influence. He said, Snodgrass, do you know you're writing the very best second-rate Lowell in the country? Nothing against Lowell, it's just that I'd stayed under his influence long enough. In general, Jarrell helped me get away from a sort of high-flown and over-intellectualized language that, by now, seems to me pretty pretentious. He said, What are you trying to do, turn yourself into a fireworks factory? Actually, his criticism was very cruel and full of mockery. But he was right.
INTERVIEWER
Was Jarrell's teaching style like that? Cruel but insightful?
SNODGRASS
He and Robert Lowell were brilliant but in very different ways. You had the feeling that Lowell was an intelligence; you had the feeling that Jarrell was a sensibility—that it wasn't a matter of grand ideas or anything of that sort with Jarrell, but rather that he knew exactly what this or that choice of language meant about your qualities as a person. I remember that he once spent ten minutes talking about one line out of "The Love Song of J. Alfred Prufrock": "My necktie rich and modest, but asserted by a simple pin—" He doesn't dare say anything without immediately countering it by something opposite for fear someone might attack or criticize. When he says, "My necktie rich," he's proud of it. But then he thinks, Oh, my God, we rich people must be modest. So he says, "but modest." Rich and modest. But then he thinks, "That's my trouble. I'm too modest. I've got to learn to assert myself: 'but asserted.'" Then he thinks, Oh, my God I can't stand assertive people! so he adds, "by a simple pin." And of course simple is just marvelous because it's the farthest thing from what he is. Jarrell talked about that line for ten minutes. This was an entirely different kind of richness from what you got from Lowell. But tremendously invigorating and enlightening.
INTERVIEWER
When you wrote Heart's Needle you were, in effect, breaking from your teachers. How did you find the courage to do that?
SNODGRASS
Lowell was very upset about this at first. Later he changed his mind, and his support finally got Heart's Needle published when nobody would touch it. But at the time he didn't like it. He said, Snodgrass, you mustn't write this tear-jerking stuff! You've got a brain!
INTERVIEWER
Didn't it seem at the time like an act of courage?
SNODGRASS
I don't think it was a matter of courage at all, although it meant opposing my teachers whom I respected very highly. But I looked at the stuff I was doing and thought, I don't want to go on writing more second-rate Lowell. I'd rather make a really big mistake. I didn't find it easy to oppose Lowell in this, but on the other hand, I went into psychotherapy because I hadn't been able to write anything for two years. In that therapy I ended up deciding that I wasn't writing about anything I cared about. We had all kinds of subjects we were supposed to write about, most of them derived from people like T. S. Eliot: "the loss of myth in our time." I just didn't really care about that. If I'd wanted a myth, I'd have gotten one.
INTERVIEWER
It had no meaning for you.
SNODGRASS
No. When they asked me, "What does interest you?" it was that I couldn't see my daughter. She could be taken away from me. I found that almost unbearable. So I thought, OK, I do feel better if I write about this. I don't mean that poetry ought to be therapeutic. I'm not sure that that follows at all. But right then, I felt that at least I was doing something that nobody else had done—recently, anyway. If I had known some of Thomas Hardy's poems about his dead wife, Poems of 1912 and 1913, I probably wouldn't have written mine. They're really fairly similar in their techniques and what they try to do. If I'd known these, I probably would have thrown myself under a taxi!
INTERVIEWER
Since Lowell didn't like Heart's Needle at first, how could he have been a positive influence?
SNODGRASS
In the first place, it wasn't his business to be right all the time. It was his business to get me to write better. He may have been wrong sometimes about what "better" is—most of us are. Randall Jarrell may have had more influence there, I think, than Lowell did. But on the other hand, up until that point, Lowell had been an enormous help. When we looked at poems, his responses were incredibly rich. For example, I took a Greek poetry workshop taught jointly by him and Gerald Else, who was then probably the nation's leading classicist. We did the Iliad, six lines a day. The whole class was made up of poets. For the first forty-five minutes every day, Lowell would talk about these six lines, just throwing out the most incredible and marvelous ideas. Then for the second forty-five minutes, Gerald Else would tell us what they were really about, and it was always quite different, but also wonderful. We learned what constituted an adequate response to a work of art, and that our own responses, up to that point, had never been adequate.
INTERVIEWER
Lowell was helping you to see.
SNODGRASS
Yes. A friend of mine said that when Lowell did a poem in the workshop, it was like having an octopus come and sit down on the thing: it would send out one arm and grab—philosophy. And it would send out another arm and grab—mythology. Another would haul in sociology. One after another he'd pull in all these different fields. You'd think, This man is as crazy as they told me. My poor little poem doesn't have anything to do with all this. And then he'd start tying them all together, and you would see he was right. You'd walk out of there just staggered. Then you'd meet him on the street two days later, and he would sort of hover over you and say, Listen, I've been thinking about that poem of yours. You know the one with the rather grand language—that was description, not praise; that meant it was maybe a little pretentious—I was all wrong about that. Here's what it's really about. And he'd be off again with a whole new set of theories. When the man's mind was working, it was just unbelievable. I'd never been around a mind, such a gigantic piece of machinery as that. It was just marvelous. But that didn't mean he was right all the time.
INTERVIEWER
Were you close to Lowell after Iowa?
SNODGRASS
Not for quite a long time. I really had to stop reading him to escape. Before I got going in my own direction, I was imitating him too much.
INTERVIEWER
How about John Berryman? You've mentioned him many times.
SNODGRASS
I had less contact with him because when he came to Iowa my own private life was in a mess; I was working in the hospital or in other places and was seldom able to attend his class, although I was signed up for it. I did get there from time to time. He seemed to me no less brilliant than Lowell, and in quite different ways. For Berryman, the poem and the development of a voice was much more related to development in the personality. For instance, he said that you start out by trying to find your voice, but once you've found it then you have to start looking for the opposite of your voice. Then you have to synthesize those. So this meant sort of tampering with your life. Of course he did that a lot, you know, with bad behavior and drunkenness and women and what not. I think he saw all of that as part of the process, but it has destroyed more than a few people. I think he probably got it directly from Dylan Thomas. But it's been there for centuries. Next the women picked it up and they had to be hate-filled and drunken and suicidal.
INTERVIEWER
Now that you are an established poet and a teacher, what advice do you give to aspiring writers?
SNODGRASS
If you can, get out. Everything else in the world pays better. Everything else in the world costs less, not only in terms of money but in terms of damage to your life. Everything else in the world is more justly rewarded. If you can be happy doing something else, the chances are you will be happier doing something else.
INTERVIEWER
And if they insist?
SNODGRASS
Then they're life-termers.
INTERVIEWER
And do you have any advice for them as they go off to serve their life sentence?
SNODGRASS
No. They have to find something that is particularly their own. Sometimes, as a teacher, I can guess something about what that is. Or I can say, I don't think you're finding what's your own. I think you're finding what's fashionable, but you've got to go beyond that.
INTERVIEWER
You've said that you write better and faster when you're in a different country. Tell me more about that.
SNODGRASS
My wife and I go to Mexico every winter. One time I went planning to work on the poems about the Third Reich, and instead I did all the poems about the death of Cock Robin, the ones based on paintings by DeLoss McGraw. They came very quickly. Ordinarily, a poem takes me eight or ten years.
INTERVIEWER
Ten years? How so?
SNODGRASS
Ordinarily may be an exaggeration. On the other hand, I'm never surprised when a poem takes that long. After all, there's no rule about how long a poem takes—if Horace thought ten years was right, that may be right. Again, some poets—Thomas Hardy, Bill Stafford—didn't revise much or at all. They just wrote a new poem. That's a matter of the individual psyche. I find that my second thoughts—or my fifth or eighth—are frequently better than the first ones. And a combination of the first and the tenth may be best and richest. But the last time I went to Mexico, I did twenty-eight poems in twenty-four days; twenty-six poems for an alphabet I was doing for DeLoss McGraw and two extras. I couldn't believe it. It helps a lot just to be out of the United States. It sort of liberates you in strange ways. I had a psychoanalyst in Detroit, who said, I once had a very classical borderline case. ("Borderline case" means you don't know if it's neurotic or psychotic. This was a different kind of borderline.) His patient, as long as he was in the United States, was hopelessly impotent. If he crossed the border to Canada, he was scandalously functional. You're out of the mother country. You're out of the fatherland. You're out of the place where your basic restraints were formed. And suddenly you just feel freer, looser.
INTERVIEWER
When you're writing, what comes first to you?
SNODGRASS
You'll have to ask me about specific poems. It's never the same way twice. You do it anyway you can. Sometimes it doesn't happen. I used to say that if I got through a poem without having an inch-and-a-half-thick pile of worksheets I was very lucky. Sometimes in recent years that hasn't been true. Especially since I've been working together with DeLoss McGraw. Maybe I feel challenged—he's so prolific. He turns out four or five paintings a week. He's unbelievable. Not that I think I ever got quite like that, but I find it pushing me to turn out more things faster. But they're a different kind of poem, virtuoso pieces. Not finger exercises, but since they are usually comic on the surface, they come to be a kind of high-wire act. A kind of display piece. That kind of thing somehow tends to lend itself, at least for me, toward being a good deal more prolific. Quite a few of those poems will come in a burst. Some of these that I've been doing with McGraw I write in a night.
INTERVIEWER
Do you find metrical form constraining?
SNODGRASS
Of course it's constraining in some ways, but it's the kind of constraint that can be very liberating. I don't mean to be talking in paradoxes, but there is a paradox there.
INTERVIEWER
Well, free verse can be intimidating because it has no boundaries, so the opposite can be said for the metrical form.
SNODGRASS
Sure. And free verse seems to me finally more demanding. Although to write any poetry at all is hard enough.
INTERVIEWER
So there's no form that you prefer to work in?
SNODGRASS
I would like to find a completely new kind of form, or a new kind of free verse, but I don't think I'm finding it at the moment. I suppose one would always like to start all over again and do something that nobody ever did. I suppose I will be thinking on my deathbed, Why don't I start all over again, and . . .
INTERVIEWER
Your work has such a wide range of content and of form, yet you seem to be forever typed as the confessional poet. How do you feel about that?
SNODGRASS
I don't like it, but I don't know what else to say about it. Composers find that sort of thing; there'll be some piece that people always want them to play but that they're sick and tired of. I guess you can't complain too much as long as somebody likes something!
INTERVIEWER
What is the hardest part of writing a poem?
SNODGRASS
Which poem? I don't think you can answer that about poems in general. It's never the same twice. Even for one's own poems. Surely what you find about your own poems isn't going to apply to someone else's.
INTERVIEWER
When I read your essays on writing, I have a sense of real playfulness. As though you enjoy the journey and exploration of making a poem as much as the end result.
SNODGRASS
I don't know. It's pretty hard work, and it's pretty frightening work. It's very stressful. Why else be hypertensive? And there's always the fear that you can't do it. You want to do something different. You want to do something new. And if you find that you've done that, of course that's a satisfaction—for about ten minutes. But then there are all those other things you've started and haven't finished, all yelling, Write me! Write me! I guess I can't say that I feel that writing's fun, but I am in real pain if I don't do it. It's like smoking used to be for me: I never really enjoyed smoking. I never got over having morning sickness with my first cigarette everyday. But I felt worse if I didn't do it. It's the same way with writing. You crave it. If you don't do it, nobody can live with you. You can't live with you! People talk a lot about the pleasures of the creative life. They never tried it! It would never replace sex! It won't even replace alcohol! Yet it's the only thing I've found that I'm able to do. I had a very privileged childhood, a very privileged life in many ways. If I'm not doing something to pay that off, I can get to feeling pretty wretched. And I treat people wretchedly. And things get awful.
INTERVIEWER
Did you get a lot of flack from your family about being a writer?
SNODGRASS
Oh, heavens, yes. As far as my father was concerned, that meant being feminine. The paradoxes of all this are outrageous. Now I get accused of being sexist because I take a rather old-fashioned masculine role. Women writers are complaining now that women writers were discriminated against. When I was young, everybody saw writing, especially poetry, as something particularly feminine.
INTERVIEWER
What did your father do?
SNODGRASS
He was an accountant.
INTERVIEWER
Did he ever come to terms with your profession?
SNODGRASS
Not really. I think he always found my being a poet hard to put up with.
INTERVIEWER
Even when you were being praised?
SNODGRASS
Particularly when I was being praised. I think he found that difficult, although he saw that there wasn't anything that could be done about it and there weren't any good arguments against it, because even if I wasn't earning money at his level I was keeping alive.
INTERVIEWER
Do you work every day?
SNODGRASS
I try to, but I don't actually do it. I try to get up early. When you get old you quit sleeping, or at least when I got old I quit sleeping. I wake up often at five or six in the morning, so I figure, OK, the first thing every morning I will go to my desk and put in at least an hour or two. And I do. Sometimes.
INTERVIEWER
How do you work, with a pencil, typewriter, or computer?
SNODGRASS
I have a personal computer and a laser printer in Delaware and a laptop to take to Mexico and a portable Hewlett-Packard printer.
INTERVIEWER
You write your poems first by hand then polish them on the word processor?
SNODGRASS
Often I print them off and make pencil or pen corrections on that. Or sometimes I just do it directly on the machine.
INTERVIEWER
Do you find the word processor liberating—that it lets you work more with the material than you would otherwise?
SNODGRASS
Sure. A whole lot easier.
INTERVIEWER
I know many writers who just won't go near them. They have to have their pencil and paper.
SNODGRASS
Well, the first, early versions of poems I tend to write out longhand. Sometimes I do first versions of prose on the computer. You can run off a copy and take it to bed with you and tinker at it and fiddle around. The next day you put it back on the machine and change it, and move stuff around, and that's a hell of a lot easier than it would be doing that by hand. For a long time we resisted it . . . But when we first went to Mexico we got a little portable Spark and the Hewlett-Packard. We just did so much work that we've been hooked on them ever since . . .
INTERVIEWER
Your most controversial work is one you've been working on, off and on, for the past twenty-five years, The Führer Bunker. In these poems, you speak through the voices of the high Nazis, describing their thoughts and feelings and motivations in incredibly intimate detail. It's very strong stuff. But you've been attacked for writing it. Tell me about that.
SNODGRASS
The Führer Bunker is sort of a compendium of evils. I have been attacked. People have even called me a pro-Nazi, which is ridiculous. I have said worse things about the Nazis in those poems than any historian ever said. People feel insulted to begin with that I would take the Nazis as a subject for poetry, although they have always argued, as we all have, that any subject is fit for poetry. Above all, they are upset that I treat them as human beings. They don't want to see that the Nazis were human, because that might mean that they have some relationship to them. I've been accused of humanizing the Nazis, to which I can only say, you can't blame me for that. God did that. Go talk to him. It's a strange thing for an atheist to say.
INTERVIEWER
What got you started on the whole series?
SNODGRASS
Being in the war, probably. I started trying to write a play based on Trevor-Roper's book The Last Days of Hitler, right after World War II. Having been through that, what else is worth writing about? Apparently you're supposed to make it very plain that evil only exists in others. I don't believe that. I think that by talking about how evil other people are, you talk about how evil we all are. We pretty much share the same good and bad possibilities. When I met Albert Speer, he seemed very much a human being. I enjoyed talking with him. That doesn't mean I believe everything he said.
INTERVIEWER
Would you have had that feeling if you had talked to Ernst Kaltenbrunner?
SNODGRASS
Oh, no. From what I've read of Kaltenbrunner, I would have thought of him just what I think of brutal, stupid types when I run into them here. Hermann Goering I probably would have both detested and admired. But I would have shot him real quick. I may salute him first, but I'd pull the trigger. Joseph Goebbels had a tremendously brilliant mind. But I sure would wipe him out quick. No, people know they can't accuse me of being pro-Nazi, so mostly they just don't talk about it. I don't see why you shouldn't write poems about the same sort of thing that you write prose pieces about. They seem to assume that to write a poem is in some ways to praise something.
INTERVIEWER
Or to prettify it.
SNODGRASS
Yes. Being familiar with Dante, I don't feel that way. I started out writing these poems with the question, How could those people have done those things? And the more I write the more I come to see that we have all done things that were comparable.
INTERVIEWER
When you say we, are you speaking of nations or individuals or both?
SNODGRASS
I was thinking of nations, but I would say individuals also. We are not so different as we claim to be.
INTERVIEWER
But what distinguishes that particular act of the Holocaust from anything else is the systematic wiping out of an entire people with the consent and support of an entire nation.
SNODGRASS
Well, it wasn't entirely with the consent and approval of the nation. And that isn't so unique as it's often presented to be. Look at the attitudes toward the American Indians a few years ago: The only good Indian is a dead Indian. Every one of the nations involved against the Nazis has things in its past that take away its privilege to feel too superior to the Nazis. That hardly makes the Holocaust all right. It just means that we're not as much better as we say we are. Look at the history of the British Empire, look at the history of the French in North Africa, look at the history of the Jews against the Arabs. The Führer Bunker poems may be my real confessional poems—an analysis of one's own evil. I'm inclined to think there isn't much value in pointing to other people's evil.
INTERVIEWER
Writing these poems, did you discover an evil in yourself?
SNODGRASS
Of course. Surely. There's a lot of it. I must say the hardest part to get at is in the Hitler speeches. It's very hard to get into the part of yourself that hates human life that much.
INTERVIEWER
Maybe there isn't any part of yourself that could. Maybe Hitler was one of the few.
SNODGRASS
I don't think so. Because I think I found those parts. It requires a stretch of the imagination because one doesn't like to see the parts of one's self that are that selfish or that sleazy or that cruel. But looking back over one's own history, one finds enough things to suggest that one is not altogether above some of these things. You can't be sure what you would do in that kind of position.
There's a kind of general self-righteousness that comes out of winning a war. You get to write the history books. And you get to define what people will think about the war from then on. There's some reason to think that just the fact that you've won the war may disprove your virtue right there. You don't win wars by being virtuous or being less cruel than other people. You win wars by doing things like dropping atomic bombs or destroying cities full of refugees, like Dresden.
INTERVIEWER
Many of the Führer Bunker poems are written in forms you created yourself. For instance, in "Heinrich Himmler: Platoons and Files," you created a form that you call the platoon. Tell me about its components and how you chose them.
SNODGRASS
In a platoon, there are thirty characters in each line. It's an alphabet acrostic down the left-hand margin. It's all in capitals like a telegram or something. And each stanza is a squad, containing five lines. I wanted to make up a form like this that would be as much like Himmler as possible—a completely arbitrary form with no relation to meaning or to music, no relation to anything. It's just form clamped on the thing.
INTERVIEWER
But it's a military form.
SNODGRASS
Absolutely. But it's a kind of arbitrary form. And the essence of the Nazis' military machine. Whereas, for instance, iambic pentameter and rhyming couplets, things like that, are intimately related to music. Such poetry was originally sung, and it had to have a certain form in order to be sung to such-and-such a melody. In the platoon you have order for its own sake—the essence of Himmler.
INTERVIEWER
So how do you read these aloud?
SNODGRASS
There's a metronome marking for each one, and I read them against a metronome. As a boy, Himmler spent ten years practicing the piano; his teacher finally came to his parents and said, Your boy will never make any music. The absence of music and the arbitrariness of the form point toward a certain sterility of mind, which Himmler had if anybody alive ever did. He lived with about the thinnest veneer of a mind that one could imagine.
INTERVIEWER
In the poem each word is separated by a dot. So that when you read it silently or aloud the impulse is to read each word as a complete sentence: Anyone. Who. Dares. Undertake.
SNODGRASS
Yes. It's like those telephone recordings that say, the. number. you. have called. has. been. changed. the. correct. number. is. seven. three. two. five. six. four. nine. I don't read it quite like that, but I read it against a metronome. A real musician submits himself to a very rigid sense of order: You will appear with the note A at such and such a moment. Neither before or after. That can be liberating if you have the right kind of mind. If you don't, it's just order, nothing else. In the case of somebody like Himmler, it comes to a kind of love of order for itself.
INTERVIEWER
And when you started writing "Platoons and Files," did you decide on a form first, or did you decide to impose a form on them as you set out writing them?
SNODGRASS
This form is so arbitrary that I don't think it could grow out of anything else. I started exactly as one would with an army—with an idea of what order is. Everyone will line up. We will have seven people across the front here . . .
INTERVIEWER
Did you imagine what Himmler would do if he were told to write a poem?
SNODGRASS
Exactly. And it's called "Files and Platoons" because the files are things that Himmler actually collected—material against the other high Nazis. Material to use against them, exactly as J. Edgar Hoover did here. Indeed, both men used such material with considerable effect. Not all of it is true. For instance, there were rumors that one of Hitler's grandfathers was Jewish. Himmler probably knew this was not true, but nonetheless that rumor was circulating, so he would have kept it in the file in case he'd ever have a use for it, although he would have hidden the fact that he even had a file about Hitler.
INTERVIEWER
And so the subject of those files is also a subject of those poems.
SNODGRASS
Yes. Adolf Hitler comes first—a complete platoon, from A to Z. Bormann is the second, which starts with B; there are only two or three squads (five-line stanzas) there. There are four squads for Eva Braun. One for Hermann Fegelein. Four for Dr. Goebbels, one for Magda. Two for Himmler himself—he collected only praise for himself. One for Jodl. One for Wilhelm Keitel. One for Speer. One for Weidling. The other ones, the platoons, are Himmler's actual speeches.
INTERVIEWER
Magda Goebbels is a collection of poems in Magda's voice, in which she explains why and describes how she kills her children as the Third Reich falls around her. Tell me about the forms you chose for Magda Goebbels.
SNODGRASS
These are villanelles and triolets—all French romantic love forms that involve lots of repetitions. She was somebody who capitalized upon her own good looks, had a kind of career as a beautiful woman and was involved in different love relationships. Or, rather, very unscrupulous and manipulative sexual or emotional relationships with a very thin veneer of romantic love. But also there is a kind of comparison between the kind of lies that go into romantic love and those that go into politics. If you're telling the truth about something, you only need to say it once. If you're telling a lie, you've got to keep saying it over and over again. That's what she does in these poems. She's convincing herself that she's killing her children as a favor to them. To prevent them from doing that most awful thing: finding that they could live under a different system of government, which she would see as the ultimate disloyalty.
INTERVIEWER
Tell me about the form you chose for her last poem, "Magda Goebbels, 1 May, 1945." How did you arrive at it?
SNODGRASS
Her last poem is meant to be an imitation of a solitaire game where you lay out seven cards and then six and then five and then four and then three and two and one. After she's killed all the children she reenacts their deaths in the solitaire game. She imagines herself talking to an imaginary child, describing the game as she plays it, but what she's really doing is laying those seven children down again and doing away with them one after another—and cheating in the middle of the game. I wrote the earlier poem where Magda kills her children while I was teaching in Norfolk, on what I think was the same night that American women were giving their children cyanide to show how loyal they were to their leader in the Jonestown massacre. I didn't know it at the time. Four or five days later I found out about it, and I have never checked to be sure it was the same night—because I'm afraid I might find out it wasn't.
INTERVIEWER
When you write in Albert Speer's voice, the form is a triangle. Is that because of his being an architect?
SNODGRASS
Partly, and partly because his poems almost always occur on the stairs. He's usually going in or out of the bunker. But also because he has an obsession with size, with growth, with growing.
INTERVIEWER
Was Speer in prison when you interviewed him as part of your research for the Führer Bunker poems?
SNODGRASS
No, he was out. He was living in his family's home, right above the castle in Heidelberg. Beautiful house with wonderful old antique furniture. His nearest neighbor was the American commanding general of all NATO forces. He said, If you think that's ironic, you should see what happens when I have lunch with Elie Wiesel in Vienna. Everyone stares.
INTERVIEWER
What was your perception of him?
SNODGRASS
In his book there was too much mea culpa that didn't go down awfully well. When I talked to him, that wasn't there. For instance I said to him, The thing that I'm really interested in here is betrayal. You said that to have joined the Nazi party was a betrayal of your family, of your father, and of their liberal ideals, and so forth. And he said, Well, yes, that was a betrayal. On the other hand, I was a young man who wanted to build. I had been trained as an architect, and I couldn't build anything anywhere. All of a sudden they gave me the opportunity to build every important building in the whole country. I don't think even my father could have resisted that temptation. I thought, Oh, now there's the real person talking. He said, Of course it was rotten. Of course it was a terrible thing to do. But who could resist? I don't mean that I thought everything he said was true. And since that time Matthias Schmidt's book has appeared showing some of the things he lied about. All the same, it seems to me he was as capable of recognizing his own guilts as many people I know.
INTERVIEWER
What did he think of The Führer Bunker?
SNODGRASS
He said, I wondered how it would come out in your poetic words. Not so far from the real ones.
INTERVIEWER
You've been working on The Führer Bunker for at least twenty-five years. Do you consider it your life's work, or the most important of your works?
SNODGRASS
The most important, I think.
INTERVIEWER
How many poems do you think there will be altogether when the collection is complete?
SNODGRASS
There are now seventy. I don't think there will be many more whole poems. I will use some of the stuff from the files to introduce each of the different speakers. I'm trying to write some choruses. I might use some quotations from historians. I did write two new poems and introduce a new character about a month ago.
INTERVIEWER
Uh oh.
SNODGRASS
Yes. The whole thing is enough to make you tear your hair out because at least half the reason I am out of favor is because of this cycle of poems. I hear that I have incurred great hatred in many areas. People won't say so because they know that most of the attacks won't stand up.
INTERVIEWER
With all the criticism you've had regarding The Führer Bunker, why have you kept working on this cycle?
SNODGRASS
Because I, like almost everyone else, find those people fascinating. There's no subject on which more books have appeared than on the Nazis. Except diet.
INTERVIEWER
In a poem about an entirely different subject, "April Inventory," you rewrote the line "I have poems, true to feel" to "I have forces, true to feel." Why?
SNODGRASS
I guess force seemed to me a much more comprehensive thing. It's not just that I have poems or a complex of feelings I make into a poem. You want to get in touch with your basic forces.
INTERVIEWER
One of your more recent works is The Death of Cock Robin, a collection of poems related to paintings by DeLoss McGraw. I was really struck by the dark side of these poems . . .
SNODGRASS
Well, good! Good!
INTERVIEWER
It wasn't good! It was horrible! I really felt very uncomfortable reading them, as though I'd entered a world of paranoia and unending persecution.
SNODGRASS
Right!
INTERVIEWER
And I didn't want to keep reading.
SNODGRASS
Well, by getting born you have entered a world of unending persecution and darkness and trouble and evil and stuff like that there. But it's also lots of fun.
INTERVIEWER
So was that the goal, to show the good and the bad of the world in these poems?
SNODGRASS
I don't think I started out with any such idea. Heavens. Starting out with such a pretentious and tendentious notion as that would surely result in terrible poems.
INTERVIEWER
Then did those poems just write themselves and fall together into a whole?
SNODGRASS
Yes. I have tended to try to collect them into a more or less coherent narrative.
INTERVIEWER
Did you pick the paintings at random that you wanted to write about?
SNODGRASS
I picked what I wanted or was able to write about. And that got him doing more paintings, which got me doing more poems, and so forth. We were firing each other off, back and forth. Very often I misunderstood the paintings. He would often misunderstand the poems. That almost always worked well. We were glad for the misunderstanding.
INTERVIEWER
When you wrote these poems, did you write them out of what was going on in you? I can't help but feel that when I'm reading about Mr. Evil who "started the rumor that started the lie—"
SNODGRASS
Well, that related, I would have to say, to things that did happen to me. I can tell you about that particular poem; I was thinking about rumors that got started about me, and in particular that when my third marriage broke up, one of my friends turned against me. He turned against her, also. That poem relates to things I have seen in the world. But I suppose that anything I'm writing does. But I've also seen that people pick a person up when he's down. Some of them. Sometimes.
INTERVIEWER
What about "Coroner's Inquest"?: " . . . an outsider/Or untraditional fore-slider / Who's rejected every guide or / Guideline led by spiritual pride or/Sensual passion through a wider / World than we're allowed."
SNODGRASS
That's just the way I think about artists. They're not accused of being backsliders. They're accused of being fore-sliders. Being ahead of their time. Saying what you're not allowed to say. So they're not very much liked.
INTERVIEWER
You see yourself as an outsider?
SNODGRASS
Oh, I don't know. Though I don't think about that very much. I know that people think of artists as outsiders, and in some sense I guess I stand outside my society. I don't believe the things they believe. I'm an atheist. Sometimes I think my mind is failing and I'm getting patriotic. In some ways I'm an outsider and in some ways I'm probably not so unconventional as all that. The chief difference is that I say what you're not supposed to say, admit things people don't want to be true. It does indeed upset them very badly, reaches things in their world that they don't want to say are there. They may be dying of those very things.
INTERVIEWER
What do you mean?
SNODGRASS
In my autobiographical pieces I'm writing about how my sister died of my mother. People don't want to notice that love is that dangerous. But when it gets too powerful and too possessive you can die of it. People are trying very hard not to see that. Not to see, for instance, they may have had a very destructive mother. It's gotten fashionable to say you had a very destructive father. But after all a father doesn't have nearly as much power over you as your mother has. If she doesn't like you, you die. And so people get upset with you for saying that. They get upset if you live outside the way society is supposed to live. And for good reason. You may be doing a lot of harm. I would be far from arguing that the arts are good for society. I don't know that they are. Sometimes they are. Sometimes it looks as though they are quite destructive.
INTERVIEWER
In W. D.'s Midnight Carnival, the poem "Wire Walker," the crowd prays for the wire walker's fall: "Cracking your bones back to their level / Like wreched kites or some downcast devil; / Soon as they've handed you their laurel, / Thorn or gold crown, there's a choral/Wail of dissent: 'Are such heights moral?' " This sounds like your experience after getting the Pulitzer Prize. Were you aware of that when you wrote it?
SNODGRASS
You never know for sure what you're aware of when you're writing something, but I think I was aware of that. That's a little too clear and open. Things like that don't usually come out at once. For instance, I felt I had many friends here in Syracuse, and particularly at the university, until I got in trouble.
INTERVIEWER
You got into trouble? What do you mean by that?
SNODGRASS
Well, my third marriage broke up, and I was in a very bad state. Right away people took that opportunity to get a boot in my groin. Up until then those feelings had been pretty well disguised. And I think it was clear also that it wasn't just that I had some recognition as a poet. It was that I was very happily married. And I think people envied and resented that quite a lot. The same sort of thing like when you watch the Olympics or something. Everybody is very quietly hoping for a great collapse. It annoys people to think, "I can't do that. I can't run that fast, and no matter how long I try, I'll never be able to." Just the simple facts of inequality. We would like to believe that people are created equal. They are not.
INTERVIEWER
In poems like "Considerations," you write of man's betrayal of man: "Tell me about the Brotherhood of Man / From what I've seen inside this family / I'll take an enemy any time I can . . ." Reading poems like that, and many others, like "Right Again," "Hard Times," "A Teenager," "Former Friends," one might think of you as an embittered, angry man. Yet you're always seeming to grow and expand personally and in your work.
SNODGRASS
My impression is that, if I think over the people that I grew up with (and sometimes I go to high school reunions and things like that), I think I've had a lot more trouble than most of them, but I've also had a lot of more fun.
INTERVIEWER
It seems that in your later years you've had a lot more calm and peace and satisfaction in your personal and professional life.
SNODGRASS
I don't know that that's true. Certainly my domestic life is very good. I must say that when that third marriage broke up, I didn't think I would ever get my life together again. I was wrong. Never been happier about being wrong. But I wouldn't say that in general things are better than I would expect. I was going to say I'm not complaining, but of course I complain a lot. I would like to have a lot of things that I don't have. I have just about what I thought I would. I'm earning ten times as much as I expected to, but I'm living at just about the level I thought I would. I wouldn't have predicted living out in the middle of the woods or living in an old farmhouse or doing all this work with early music or anything like that. But all those things are very good. Sure, there are a lot of things I'm bitter about, that I think are awful. So, what's new?
INTERVIEWER
But when I talk to you, even when you're complaining, I don't have a feeling of an unhappy person. I have a feeling of a person who's full of life and joy.
SNODGRASS
That's probably true. That's also in the poems. Probably more in Cock Robin and Midnight Carnival and things of that sort where there's more play and horsing around. But more often art concerns itself with wounds and troubles. Most of the great poems are either about troubles in love or death and dying. Nobody reads the Paradiso; everybody reads the Inferno. A great percentage of works of art come out of a sense of trouble with the world. If you didn't feel troubled with it, you probably wouldn't go to the effort of making something like that.
INTERVIEWER
How would you like to be remembered one hundred years from now?
SNODGRASS
I'd just like to be remembered a hundred years from now. Vividly!