Interviewed by Robert Faggen
Issue 147, Summer 1998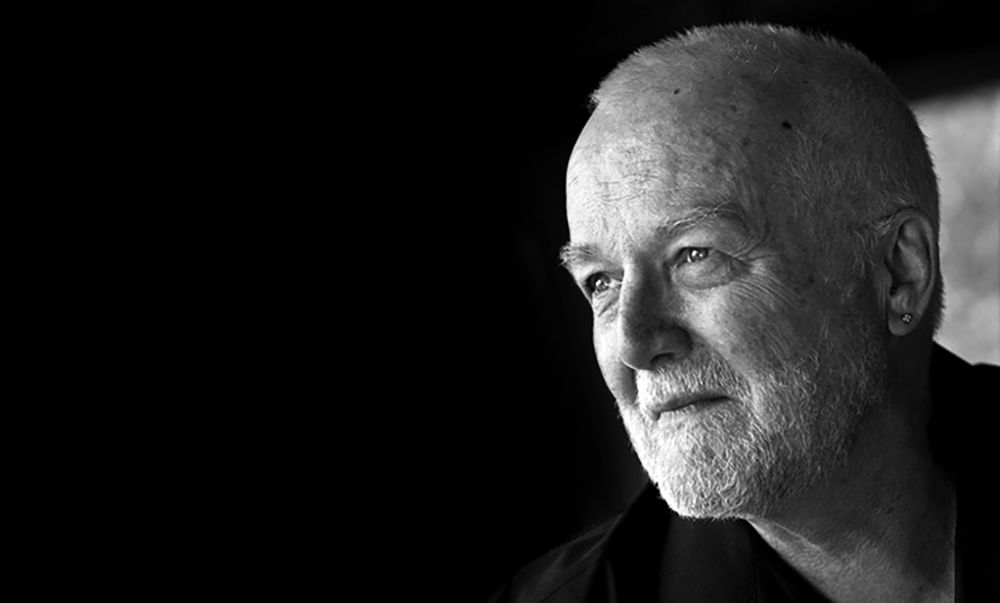 Russell Banks was born on March 28, 1940 in Newton, Massachusetts and raised in the small town of Barnstead, New Hampshire, the son of Earl and Florence Banks. His father, a plumber, deserted the family when Banks was twelve. Banks helped provide for his mother and three siblings. An excellent student, winning a full scholarship to Colgate University, he dropped out in his first year with the intention of joining Fidel Castro's insurgent army in Cuba, but wound up working in a department store in Lakeland, Florida. He lived briefly in Boston, where he began to write short fiction and poetry, before returning to New Hampshire in 1964. Soon after, he entered the University of North Carolina at Chapel Hill. There he cofounded a small literary publishing house and magazine, Lillabulero.
Throughout the 1960s, Banks contributed short stories to a variety of literary magazines. He was graduated with honors from North Carolina in 1967 and returned to New Hampshire where he taught at Emerson College in Boston and the University of New Hampshire at Durham. The 1971 volume of The Best American Short Stories included fiction by Banks. In 1974 he published a volume of poetry, Snow: Meditations on a Cautious Man in Winter. His first novel, Family Life, was not a critical success, but Banks's next volume, a collection of short stories, Searching for Survivors, won an O. Henry Award. A second collection of short stories, The New World (1978), received acclaim for its blending of historical and semiautobiographical material.
The working-class New Englander and his struggle with violence became the focus of his next two novels, Hamilton Stark (1978) and The Book of Jamaica (1980). Banks developed his narrative experiments with point of view while deepening his exploration of themes on the barriers of race and class. An interrelated collection of short stories, Trailerpark (1981), brought Banks widespread critical acclaim. The Relation of My Imprisonment, based on the religious and moral struggles of a seventeenth-century coffin builder, followed in 1984.
Banks ascended to the first rank of American novelists in 1985 with the publication of Continental Drift, a dual-point-of-view work about an oil-burner repairman from New Hampshire and a Haitian refugee. The convergence of lives and experiences around violence and tragedy also informs his next novels, Affliction (1989) and The Sweet Hereafter (1991), both of which were recently made into motion pictures. Following Rule of the Bone (1995), Banks's most recent novel, Cloudsplitter (1997), transforms the themes of race and violence into an American epic centered on the story of John Brown.
Banks is married to the poet Chase Twitchell. It is his fourth marriage; he has four daughters from previous marriages. Banks spends most of the year at his home in the small town of Keene, New York. He recently retired from his position as the Howard G. B. Clark University Professor at Princeton University.
Most of this interview was conducted at his home in Princeton. A powerful, burly man with a closely trimmed beard and white hair, Banks sat comfortably in his study surrounded by books, his computer, and a large collection of model and toy school buses.
INTERVIEWER
You began to write in the 1960s. How did that decade influence you? Did you meet any notable figures?
RUSSELL BANKS
Yes, I met Kerouac. It must have been 1967, a year or two at the most before he died. I got a call from a pal in a bar in town, The Tempo Room, a local hangout—Jack Kerouac is in town with a couple of other guys and he wants to have a party. I said, Yeah, sure, right. He said, No, really. I was the only guy in this crowd with a regular house. So Jack Kerouac showed up with a troupe of about forty people he had gathered as he went along and three guys who he insisted—and I think they indeed were—Micmac Indians from Quebec. Kerouac, like a lot of writers of the open road, didn't have a driver's license. He needed a Neal Cassady just to get around; this time he had these crazy Indians who were driving him to Florida to be with his mother. They all ended up crashing for the weekend. He had just received his advance for what turned out to be his last book and was spending it like a sailor on leave. He brought with him a disruptiveness and wild disorder, and moments of brilliance too. I could see how attractive he must have been when he was young, both physically and intellectually. He was an incredibly beautiful man, but at that age (he was about forty-five) the alcohol had wreaked such destruction that it left him beautiful only from the neck up. Also, you could see why they called him Memory Babe—he would switch into long, beautiful twenty-minute recitations of Blake or the Upanishads or Hoagy Carmichael song lyrics. Then he would phase out and turn into an anti-Semitic, angry, fucked-up, tormented old drunk—a real know-nothing. It was comical, but sad. There were a lot of arguments back and forth, then we would realize that no, he's just a sad, old drunk; I can't take this stuff seriously. Eventually he would realize it himself and he would back off and turn himself into a senior literary figure and say, I can't take that stuff seriously either. Every time he came forward, he would switch personas, and you would go bouncing back off him. It was a very strange and strenuous weekend. And very moving. It was the first time I had seen one of my literary heroes seem fragile and vulnerable.
INTERVIEWER
Was Kerouac an early inspiration?
BANKS
Kerouac was very important to me for a lot of reasons, though not necessarily for the reasons that he was inspiring to other folks. But for a working-class New England kid who was for the most part an autodidact, reading Jack Kerouac, a writer of clear significance, was very liberating—liberating both in literary terms and in sexual terms, as well as in social behavior. He gave me another way to think and walk—validated my life so far and my hopes for that life. I never actually wanted to write like Kerouac; I never wanted to write about what he wrote, particularly. But there was a rough personalism and expansiveness in his work that had gone out of favor at the time. Kerouac reinvoked a Whitmanesque perspective and texture—he renewed the old barbaric yawp, which was very exciting and inspiring. To me, it was something new, although that rough personalism is of course a very strong, old current in American literature with its headwaters in Whitman and Twain. In the twentieth century it got blocked by the power of the Hemingway, Faulkner, Joyce models and the high modernists' affection for formalism. But there was also Dreiser, Steinbeck, Sherwood Anderson, Richard Wright and Nelson Algren. I think Kerouac reinvigorated that stream, opened it up again. I think that's what happens with a young writer—a single figure, who may not be major in any way, can help you rethink and re-view writers that otherwise you would have dismissed or feared.
INTERVIEWER
Do you remember the first writer who really bowled you over?
BANKS
Whitman. It was in my late teens, and I suddenly realized that was the kind of writer I wanted to be. Not the kind of writing I wanted to do, but the kind of writer I wanted to be—a man of the people, but at the same time writing high art. It was the first time I had the sense that you could be a writer and it would be a lofty, noble position yet still connected to the reality around you. You didn't have to be Edgar Allan Poe, or Robert Lowell for that matter. Whitman was the first figure of that sort.
INTERVIEWER
Do you make a distinction between highbrow and lowbrow literature?
BANKS
The distinction between high and low culture depresses me, dividing all culture like Gaul into high, middle, and low. It's a very comforting way to think about culture, so long as you think of yourself as highbrow. I think it speaks to, and speaks out of, anxiety about class, especially in the United States, as people from the lower classes begin to participate in the literary arts and intellectual life in an aggressive way. Then folks start claiming there is high, middle and low culture—so know your place, please, and stay there. I don't think it would have made much sense to Whitman. Some of the distinctions between high and low culture wouldn't make much sense to someone like John Brown of Harpers Ferry, for example, who thought that Milton and Jonathan Edwards were as available to him as penny broadsides.
INTERVIEWER
Did you sense that anxiety when you started to write?
BANKS
I sensed that the culture was run by people who went to Harvard, Princeton, and Yale, that it was run by upper-class white men. I don't think I was wrong. Pick up an O. Henry Award anthology or any poetry anthology from that era—there may have been a few Jewish guys from Columbia—and that's it. But pick up an O. Henry anthology from 1996, the contributors come from everywhere—white men, women, African Americans, Asian Americans, Native Americans. But in the fifties there was no way you could think about culture as something that was not run, not the product of, and not consumed primarily by that small group of white male graduates of Ivy League colleges.
INTERVIEWER
Given this, you were hardly encouraged to become an artist early on?
BANKS
No. No push in that direction whatsoever.
INTERVIEWER
Where did it come from?
BANKS
I think it came in by the side door. When I was a kid, the first evidence of any special talent that I might have had was artistic. I had a good hand. I could draw and paint, and I loved to do it. It was physically satisfying, it provided escape and a kind of sexual pleasure. It got me attention too—praise from teachers, strangers, from my family: Isn't he amazing. Can he play the violin too? That sort of thing. I was a kind of prodigious curiosity to people. As I got into my middle teens, I thought, That's what I want to be, an artist! I think that allowed me to separate myself from the conventional expectations for a bright kid from my class.
INTERVIEWER
What were those expectations?
BANKS
From others, probably to get a scholarship and go to college and become a lawyer or a doctor. The goal was to get into the middle class—make some money, marry a nice girl, buy a house, and settle down. I already had started to imagine for myself a life that couldn't meet that set of expectations, which I think is why I left Colgate after eight weeks. Colgate was then a preppy, neo-Ivy school for upper-middle-class white boys, and I was sort of an early affirmative-action kid. It was a good program, a wonderful program for most. For me it wasn't. I was so out of it on the social surface and at the psychological depths that I felt I had no choice but to flee. I stole away in the night, literally. Hitchhiked my way out in a snowstorm with all my belongings in a backpack. I hitchhiked as far from that little network of expectations and pressure as I could get. I headed off to Florida to join Castro.
INTERVIEWER
You wanted to join Castro's revolution?
BANKS
Why not? He was a heroic figure. He was a Robin Hood figure for a lot of Americans at that time—you didn't have to be radical to imagine him that way. It was pretty easy to picture myself at his side. He was, in some ways, the good father. I only got as far as Miami. By that time Castro was marching into Havana and didn't need me anymore. Also, I realized I didn't know quite how to get from Key West to Cuba and I couldn't speak Spanish.
INTERVIEWER
You dedicated Affliction to your father. What was he like?
BANKS
He was violent and alcoholic. He abandoned the family when I was twelve.
INTERVIEWER
Did you ever reconcile with him?
BANKS
Yes, I did. In my late teens I sought him out and even lived with him in New Hampshire for a while and worked as a plumber alongside him until I was twenty-four. I remember a talk I had with him when I was trying to write at night—stories and a novel and so forth, trying to invent myself as a writer while being a plumber. I remember talking to him about it, at one point saying, Jesus Christ, I don't want to do this, I hate plumbing. He looked at me with puzzlement and said, You think I like it? I realized, My God, of course not. What was he then? Around my age now and he had done this all his adult life. He was a very bright man, talented in many ways. But he grew up in the Depression and when he got out of high school at sixteen he went right to work to help support the family. No matter how bright he was, his life was shaped entirely by those forces. I'll never forget that moment.
But it was always a testy, anxiety-ridden relationship on both sides. It wasn't until I was in my early thirties that I began to feel at ease with him. I vividly remember a perception that transformed my relationship to him. He had given me a Christmas present—a cord of firewood. Typically, it wasn't quite a gift. I had to go pick it up at his house. The wood was pretty much frozen solidly into the ground when I finally arranged to get over there. It was snowing and I was out in the yard kicking the logs loose and tossing them into my truck. I was pissed off, goddamn it, he could have given me something smaller or he didn't have to give me anything, instead of this damn wood! The old man was in the kitchen watching me. Finally, he put his coat on and came out and worked alongside me. I was working pretty furiously, ignoring him, but after a while I looked over at him and saw that it was very difficult for him. I suddenly saw him as an old man, and very fragile. We reversed our polarity at that moment.
INTERVIEWER
What were you writing at the time?
BANKS
I was working on Hamilton Stark then. I wonder if the book and that reversal of polarity are connected in some way, the power shift. Probably there is some real connection to it. There is a wonderful intelligence to the unconscious. It's always smarter than we are.
INTERVIEWER
Your personal mythology looks like part of the American mythology—the young rebel setting out for the territory ahead.
BANKS
What happens—at least this is what happened to me, and I suspect it has happened to a lot of writers—is that there comes a point when the work starts to shape your life. Early on you intuit and start to create patterns of images and narrative forms that are bound to be central to American mythology. If you start to plug the imagery and sequences of your personal life into these patterns and forms, then they are going to feed the way you imagine your own life. Before long, writing will turn out for the writer to be a self-creative act. The narrative that early on attracted me was the run from civilization, in which a young fellow in tweeds at Colgate University lights out and becomes a Robin Hood figure in fatigues in the Caribbean jungle. That fantasy is a story for myself. It also happens to be a very basic American story as well as a basic white-male fantasy. A wonderful reciprocity between literature and life evolves. It seems to be inescapable.
INTERVIEWER
When did you notice the impact of the mythology of your writing on your life?
BANKS
With The Book of Jamaica. That book leaves the protagonist at the end stunned into self-recognition by his confrontation with what people call the "radical other." Having gone through the same experiences literally and imaginatively that the protagonist in The Book of Jamaica experiences, I began to live my life more consciously and aggressively in racial and class terms, laying the ground on which I stood a few years later when I wrote Continental Drift.
INTERVIEWER
How did that play out?
BANKS
After living in Jamaica and writing The Book of Jamaica, I accepted that I was obliged, for example, to have African American friends. I was obliged to address deliberately the overlapping social and racial contexts of my life. I'm a white man in a white-dominated, racialized society; therefore, if I want to I can live my whole life in a racial fantasy. Most white Americans do just that. Because we can. In a color-defined society we are invited to think that white is not a color. We are invited to fantasize and we act accordingly.
INTERVIEWER
Rule of the Bone invites comparisons to Huckleberry Finn. Certainly I-Man makes us think of Jim.
BANKS
Well, Jim is not the only black man in white man's literature. Toni Morrison talks about that shadow in Playing in the Dark.
INTERVIEWER
Do you think Morrison is right in seeing American writers as essentially parasitic of the African American experience?
BANKS
I didn't take it that way at all. I took it to be a description of an American literature that persists on unconsciously including the African American presence while at the same time denying it a shaping role. She argues that the denial of that presence proves not the absence of the African American but his presence, a presence that makes itself known mainly through denial. I thought her attempt to assert that was, in the end, healing and inclusive. To write a novel that claims to be or intends to be about the American experience and yet does not consciously include the African American presence in some way is to lapse into a kind of pathological denial.
INTERVIEWER
What drew you to Jamaica?
BANKS
Serendipity. I had a white Jamaican friend who directed me there and helped me rent a house, first for four weeks and then a year later for six weeks. Gradually my interest in the history of the region exfoliated until I found almost all my intellectual interests being nurtured there. So when I got a Guggenheim in 1976 and had the opportunity to take off from teaching and travel and live someplace for a year and a half, instead of Italy or France I went to Jamaica.
INTERVIEWER
Continental Drift reveals a wealth of knowledge about Caribbean language, history, religion. Did the research begin then?
BANKS
Yes, but I wasn't planning a book at the time. I was just following my nose, and what began as a curiosity became a continuing interest and then turned into an obsession. The more information I got, the more I wanted—my obsession extended out into the entire Caribbean, including Haitian religion, history, and culture generally. I found myself living for long periods out in the bush in Accompong, reading and working on my own in isolation. It was a deliberate withdrawal into another world. I accumulated most of the material that later became The Book of Jamaica. I wrote lots of stories too, most of The New World.
INTERVIEWER
How do you make the decision to work in the form of short story as opposed to the novel. Are they continuous forms?
BANKS
No, they're very discontinuous. For me, they each bear greatly different relations to time. The novel, I think, has a mimetic relation to time. The novel simulates the flow of time, so once you get very far into a novel, you forget where you began—just as you do in real time. Whereas with a short story the point is not to forget the beginning. The ending only makes sense if you can remember the beginning. I think the proper length for a short story is to go as far as you can without going so far that you have forgotten the beginning.
INTERVIEWER
Do you outline or make sketches of novels?
BANKS
With novels, yes. Not with short stories. Usually with a novel I have a pretty good idea of the arc of the narrative and its breaking points. I know if it's going to be a five-act or a three-act novel, or to drive right through to one place or require a reversal, come this way for a while, then reverse and go that way. I do work that out. I also have a short-term outline that covers the next fifty or sixty pages that I keep rewriting as I work. Of course it's all tentative; I can change it at will as new ideas, plot turns, characters appear and develop. The trick, I suppose, is to find the point between control and freedom that allows you to do your work.
INTERVIEWER
Do you find when you are writing short stories you must have that keynote?
BANKS
With a short story, I never know where I'm going until I get there. I just know where I entered. That is what comes to me—the opening, a sentence or phrase, even. But with a novel it's like entering a huge mansion—it doesn't matter where you come in, as long as you get in. I usually imagine the ending, not literally and not in detail, but I do have a clear idea whether it's going to end with a funeral or wedding. Or if I am going to burn the mansion down or throw a dinner party at the end. The important question—the reason you write the novel—is to discover how you get from here to there.
INTERVIEWER
When you started writing Continental Drift you saw Bob Dubois's demise?
BANKS
I saw the boat, the collision of two worlds, and the people drowning. In both cases, Bob's and Vanise's, I began with a dark and stormy night in Haiti and a dark and stormy night in New Hampshire. I did know that they were going to end up together at sea in a boat, that the Haitians were going to drown and Bob was going to have to deal with that. I didn't know the meaning of it, but I trusted that the meaning would be acquired through getting there. The journey itself would be the truth and meaning of the ending. As in life.
INTERVIEWER
Suffering and blame are important themes in your work. How did the title Affliction come to you?
BANKS
It came from Simone Weil. I felt that every other name for it, like domestic violence or male violence, if you want, or child abuse—those terms were too reductive and simplistic and weren't descriptive, finally. They didn't describe the condition the way the word affliction did, which implies something greater than a disease but still a disease. It has a moral dimension too. An affliction is a blood curse in a way, a blood disease. I wanted all of those associations. I couldn't get at the condition without a metaphor that was large enough and suggestive enough to handle it. I needed a religious term almost.
INTERVIEWER
What kind of religious upbringing did you have?
BANKS
New England Presbyterian. But more the culture than the actual religion. My family was not deeply religious, but we did go to church regularly and Sunday school and so forth, up until I was about fourteen. I think a sensitive kid doesn't need to be heavily indoctrinated in order to have a very elaborate, lasting, and powerful set of responses to stimuli like that.
INTERVIEWER
You associate Protestantism with capitalism.
BANKS
Who doesn't? It's a great explanation for greed—the devil made me do it! And success—the Lord blessed me with it! As well as failure or poverty. The whole idea of the free-market system having some kind of great, Darwinian logic to it is wonderfully Protestant. You are either touched by grace or you're not. If you're not, there is nothing you can do about it and nobody is to blame or obliged to help. Except God or Satan.
INTERVIEWER
There is a great scene in Rule of the Bone where Bone burns the spider. I thought of Jonathan Edwards's sermon "Sinners in the Hands of an Angry God."
BANKS
It comes out of Edwards, pointedly. It's a vivid image for me. But it also comes out of Huckleberry Finn—a scene where Huck burns a spider in a candle flame, very early, at his father's cabin, I think. When you are writing fiction, you try to write it as deeply as you can, so you have to go to the images that have power for you personally.
INTERVIEWER
The school bus is a powerful symbol for you.
BANKS
The school bus is a very powerful image to me. I'm not sure why. I'll probably keep on recycling it until it no longer has resonance for me. I think that is what poets do. Perhaps less overtly, novelists keep going back to images that retain power for them and recycling them, reusing them in another context, coming at them from another angle to see what they suggest from there. In that sense, I was trying to take what had been a vehicle for death in The Sweet Hereafter and see if it could possibly be a source of life for Bone. It took doing. But as you can see from my collection of toy school buses, it's still an obsession with me.
INTERVIEWER
Absolutely!
BANKS
Some are antiques and from all over the world. The school bus is a layered, multifaceted image. It is instantly recognizable to every American. It is associated, at least for me, with the first time you give your children over to the state. From the child's point of view, it is the first time he leaves home and goes out into the larger world. It is the connecting cord between the family and the outside world and has both positive and negative implications.
INTERVIEWER
There is obviously a difference between your sense of childhood and J. D. Salinger's.
BANKS
Salinger believes in innocence and I don't think I do. He wrote obsessively about the fall from innocence or the threat of it. I have a hard time imagining such a thing, mainly because I don't think that I believe in innocence. Salinger thinks of childhood differently than I do, as if the main threat to childhood is knowledge of adult life. Whereas I think that the main threat to children has more to do with power, adult power and the misuse and abuse of it.
INTERVIEWER
Because childhood isn't innocent?
BANKS
Right. Even Froggy in Rule of the Bone isn't innocent.
INTERVIEWER
And the girl in The Sweet Hereafter who survived the bus crash, Nichole, she isn't innocent?
BANKS
She's enraged, far from innocent.
INTERVIEWER
Getting even is all right?
BANKS
It can be liberating and empowering, as it is to Nichole. For Bone, I think the point of his anger is simply in taking power back from his stepfather.
INTERVIEWER
That happens in Affliction too.
BANKS
That is the pathological extreme—the abuse is so pervasive and long-lived that it has been transferred from the abuser to the abused. The victim's great conflict is how to avoid becoming an abuser himself.
INTERVIEWER
How do you avoid it?
BANKS
Well, the book isn't a handbook, it's a novel. But the two brothers, Wade and Rolfe, can be seen as equal and opposite reactions to the same conditions. Rolfe manages not to inflict on others the same violence that was inflicted on him—but he does it by withdrawal and an absence of connection. Whereas Wade doesn't keep other people safe from him; he has relationships, an ex-wife, a lover, a child—he puts himself into the fray of life. But the story isn't meant to be a twelve-chapter recovery manual. It just allows you to imagine your life differently than you might have otherwise. There is a kind of obsessive return in some of my work, as in Hamilton Stark, Affliction, and Rule of the Bone, to an abusive, patriarchal figure. Certain stories, too, return to it. Put simply, because I was able to write these novels and stories, I think I have managed to live a different story than the one I was given by my childhood.
INTERVIEWER
What do you think are the dangers of associating writing with therapy?
BANKS
Bad writing is the basic danger. It's also a lousy way to get therapy. But if you submit the material of your life—all the materials, not just the conscious materials but all your obsessions and dreams and your dimly apprehended intuitions of the world—if you submit those materials to the rigorous disciplines of art, then you are going to end up with a clearer story about someone other than you than the one that is about you. You can use your own books in the same way you use anybody's book—to inform your life about the person who inhabits it. I think the reason you write, after all, is to inform your own life with a book that is made out of the subconscious materials of that life.
INTERVIEWER
There is something else that comes up again and again— somebody who is trying to figure out a conspiracy or a crime. Certainly in The Book of Jamaica, certainly in The Sweet Hereafter. Is there a tension for you between having a solvable mystery and a sense that things just happen?
BANKS
There is a mystery at the center of all the books . . . for many reasons. One is simply that it provides the engine that drives the book—it provides a quest, the quest for knowledge, in most cases, for information. I suppose, too, at bottom I must believe that the oldest question—What is the secret of the universe?—is still worth asking. And I must believe that there is not just a question but also an answer. So the books are an attempt each time to find the answer. The mystery in the book, the literal mystery that might exist in the plot of the book, is really a metaphor for the other, deeper quest that the author is engaged in. Remember that great Borges story "The Aleph"? Each time you sit down to write, you hope that this will turn out to be your aleph. This will be the story that decodes the universe for you. So you will never have to write again.
INTERVIEWER
Do you often long for that?
BANKS
With every novel or story.
INTERVIEWER
If you wrote that book, would you be content to stop and not respond to the pressures of having to go out and fight the bear to prove that you are the great hunter?
BANKS
I like to think so. Essentially, you're asking me if I no longer had to write for whatever reason, would I then feel obliged to continue to write fiction in order to sustain the career? I don't think it would happen. One thing I have complete control over—my writing. The other thing I have no control over—my career. Writers often get confused about the two and tend to treat the one as if it were the other. They think they can control their careers and can't control their work.
INTERVIEWER
How did your career, as opposed to your writing, begin?
BANKS
I was slow to find a publishing home. I had written a first novel at twenty-one, twenty-two, and then wrote another at twenty-four, twenty-five. For the second first novel, I had an agent and she sent it to Random House and they bought it. I was amazed. But just as the manuscript was about to be set in type, my editor, Steven M. L. Aronson, left Random House to work for Playboy, leaving my book in the lap of some poor, overworked junior editor who probably didn't like the book anyhow. I asked a couple of writer friends, older and more experienced in these matters, what I should do. They said, Well, your editor is gone and nobody has picked up his support for you. If you force them to publish it, they will, but without an editor to champion it, the book will die. Withdraw the book and sell it somewhere else. Which I did. Of course, then I couldn't sell it. I bet fifteen publishers turned it down. Maybe, I thought, I should take another look at this book. I reread it. It turned out to be quite a terrible novel. So I called my agent and said, Let's just park this one and I'll start my public writing life over again. She said fine—this lovely, understanding woman, Ellen Levine, the only agent I have ever had. She was just starting out then too. We have more or less grown up together.
INTERVIEWER
You are prolific.
BANKS
Depends on whom you're comparing me to. I have been able to work fairly steadily over the years. Every eighteen months to two years I can have a book finished, usually. It hasn't been troublesome for me, but I want to say I know it is the exception and not the rule for writers. Also, I have been blessed with loyalty from my publishers when my audience was very small, so I could keep on keeping on in my own way, without feeling as though if I didn't write a book that got on the best-seller list, I would lose my publisher. I was allowed to mature as a writer in solitude and anonymity
INTERVIEWER
How did you afford to do that?
BANKS
Well, a combination. My ex-wife's family had money and they paid for my college years in Chapel Hill. And I worked as a teacher from 1968 on, starting at the University of New Hampshire. The other day at Princeton some of us were talking about our writing students, and Toni Morrison said the first job of a writer is to get a job. Absolutely right. I had jobs as a plumber, a department-store window decorator, a shoe salesman and, after college, a teacher. Teaching turned out to be the best way for me to make a living while I wrote books that didn't sell. It was better than any other kind of work I had done because I could organize and control my time better. And no heavy lifting. You can save your best energies for your writing. After about ten years, I reached a point where I could live off my writing and didn't need to teach. But I saw then that actually I like teaching and am pretty good at it. It situates me in a community that is serious about ideas and engages me in an interesting and continually changing way with young people. So why not continue doing it?
Princeton has been willing to accommodate my needs well enough, so that now I teach only the spring term and pull away for eight months and hide out at my place in upstate New York. I have always led a bipolar life. Maybe it's a way to externalize interior conflicts that I grew up with and continue to be controlled by. My life these days is split between the very privileged, genteel world of Princeton, New Jersey, and a small Adirondack village in upstate New York where unemployment is about twenty percent in the wintertime. But I'm comfortable with that back and forth. I don't think I could do just one or the other and feel comfortable emotionally. I feel stabilized by being able to do both. I think you end up identifying with any community that you live in continuously, whether a monastery or a company town or a university or a corporation, and in some way I've managed to avoid ever living in one place long enough to identify with that place or the institution that shapes it. Both in the university and up north I feel that I am, if not a saboteur, certainly a mole, a spy. Which is a healthy way for a writer to view himself, I think.
INTERVIEWER
As in the end of Continental Drift, to help destroy the world as it is?
BANKS
Not very subtle of me, was it? Well, it is a tradition after all, ending with an envoi to send your book out in the world to give it an explicit, literal task. But, yes, I have felt like an outlaw when in a university context. But I also know very well that, like most writers who teach, I am essentially parasitic there. As soon as the university's economic interests and mine don't coincide, they can rub me off on the nearest rock without any trouble. But for now an institution can make good economic and pedagogical use of the fact that Joyce Carol Oates is here, Toni Morrison is here, I am here.
INTERVIEWER
That's quite a cluster.
BANKS
A cluster bomb.
INTERVIEWER
Do you have a lot of interaction with the others?
BANKS
Joyce and I are very close friends and Toni and I are good friends—I won't say that we are close friends because I don't see her as much since she lives mostly in New York, but we work closely here in the creative-writing program and African American studies and we do see each other socially quite a lot.
INTERVIEWER
Do you ever share work with them when it is in progress?
BANKS
No, but we do try out notions and ideas on each other— ideas and notions concerning writing, other writers, other books, about the bodies politic, about the world that surrounds us. They are people whose ideas and opinions I value highly, so that is an enlivening and enriching part of being there. The personal relationships as well are valuable to me, because it is not a competitive scene. I don't think any of us feels particularly competitive with one another.
INTERVIEWER
E. L. Doctorow also taught at Princeton. Did you know him at all when he was there?
BANKS
I came to Princeton after he left. Ed Doctorow is one of those writers I most look up to. Of that generation, he and Grace Paley are the two who stand out for me as models. They are exemplary figures, really, both in their lives and in their work.
INTERVIEWER
Several of your books have been made into films.
BANKS
I've written a script for Continental Drift. Two other books are also in development, as they say—Rule of the Bone and The Book of Jamaica. And The Sweet Hereafter came out in 1997 and Affliction will be out later this year. In those cases, I signed off on them and let others do it. For a fiction writer, writing screenplays can create certain occupational hazards.
INTERVIEWER
Such as?
BANKS
Well, cocaine for one! No, getting big money in short bursts for little labor can hurt you. And working closely with people who see the world in terms of the movie industry can affect you in a negative way. You can't identify with any institution.
INTERVIEWER
When you are getting into a voice, whether it be the narrators of The Sweet Hereafter or Rolfe in Affliction or Bone, what decisions do you make about tone? How do you sustain it? Is there a sense in which that person is still an emanation of yourself?
BANKS
When it has worked—and I can't ever be sure when it has and when it hasn't—but when it's felt like it was working, which is pretty much the case throughout Rule of the Bone and also, oddly enough, with the female narrators in The Sweet Hereafter, Dolores and Nichole, it felt not as though I was speaking through them like a ventriloquist, but rather was listening to them and transcribing what I was hearing. I was listening to a voice; occasionally, the signal would get weak and I could, as it were, adjust the tuner and bring in the signal again and begin to transcribe again. Obviously this is a complicated process. It's not simply opening your ears up, because you are simultaneously broadcasting and receiving. But while you are engaged in the process your attention is fixed on the listening part and not the broadcasting part. When it doesn't work is when my attention has shifted to the broadcasting part. I know I am speaking figuratively but that's how it feels. In the case of the male narrators in The Sweet Hereafter, I felt that I was more focused on broadcasting and speaking through those characters than listening to them—and their voices don't seem as authentic to me. Maybe the less a character is like me—female characters, a teenage boy, and so on—the easier it is for me to write as a listener and not a speaker.
INTERVIEWER
At the risk of seeming too mysterious, where do the voices come from?
BANKS
It is sort of mysterious. But I think we all at times have buzzing in our heads a whole range of voices, some of them heard early on and retained, some of them taken from the ether, the broadcast ether. I mean it literally. I can hear John F. Kennedy's voice in a second. I can hear my father's voice. I can hear the voices of people I have met only once on the street. So I think the voices are buzzing around in an aural memory bank and you can tap into them the way you can tap into forgotten visual memories. It's analogous to the way in a dream someone who is long dead or from way back in your childhood, someone whose face and voice you can't really call up, suddenly comes back with great clarity and vividness, as if the dreaming self has a more powerful memory than the conscious self. I think writers, to a greater or lesser degree, have the ability to tap into their aural memories more effectively, more directly than the average citizen. I probably overheard the voice of a kid like Bone somewhere along the line and, in a sense, recorded it. Maybe it's a mix of several tracks. I don't know.
INTERVIEWER
When you were writing Rule of the Bone, did you feel that there was a dangerous line between listening and broadcasting, or that Bone would seem too intelligent for someone his age?
BANKS
It didn't worry me particularly. Kids are much smarter than most adults give them credit for being. I don't think there is as sharp a difference between children and adults as, again, Salinger believes—except in terms of power. Who is to say that the inner life of a child is less complex or intelligent than the inner life of an adult? You can remember yourself at fourteen—you were able to say incredibly complicated, subtle things when you spoke to a trusted friend; you could move deep centers of meaning straight into speech and could communicate those meanings with ease and precision. But you couldn't do it very well when you had to speak to someone who was threatening to you, like an adult. The tricky part in that book for me was to imagine myself as the trusted friend and listener so that Bone could become articulate.
Many of my characters are drawn from people who—to the world at the large, the reading public let's say—are perceived as inarticulate or mute altogether—but who, given the chance to speak, turn out to be quite able to address and describe their lives with clarity and intelligence. At bottom, I really believe that people are not more or less inarticulate by virtue of their age or education or class. What makes you inarticulate is a feeling of threat. And it is generally true that poor people and children feel more threatened than rich adults and, surprise, the people who feel least threatened turn out to be the people we think of as the most articulate—rich, white men.
INTERVIEWER
Do characters tend to come first when you are planning a novel?
BANKS
It's very difficult to generalize. If you had asked me that question in my thirties, I'd have said that the narrative form comes to me before anything else. Later on, in my forties, I would have said character, definitely characters first. A few years later I'd have said no, actually voice—narrative voice, language—comes to me first. It has varied over the years. I don't think it has evolved, just changed. I tended to grasp at form more immediately in the beginning when I was still learning my craft and consequently was more conscious of and anxious about it. Then in the middle years, I was coming to important understandings of basic relationships—my parents, my wife, my children, my friends. Now I think I'm much more interested in listening and language. Not abstractly so, but humanly so. I'm more interested in the act of witnessing, more engaged by it—a result, perhaps, of being more confident in my ability to organize and control and develop a formal apparatus that will carry the story sufficiently and efficiently, more confident and secure in my ability to maintain loving, gentle, continuing relations with other people. I feel free to turn my attention to other things. What I have been most anxious about in these recent years is my ability to listen to and understand the lives of people who are different from me—people who don't live the way I live and don't have my privileges.
INTERVIEWER
Would you agree with the critic who said of you: "Banks began his career divided between a common life subject matter and an experimental style. Subject has obviously won out, and Banks's liberated energies have gone into the forging of a straight-on technique."
BANKS
It's essentially true. It's descriptive, but not very analytical. What has occurred is that the formal aspects are less apparent than they were—I didn't know how to make them less apparent when I was younger. I don't think the work itself is less formal.
Another thing vis-à-vis that perceived shift is that I became a writer without having a clear sense of entitlement. I didn't know any writers. It wasn't a trade I could imagine myself into very easily. So in order to do it, I felt I had to reject a lot of my background and the circumstances of my youth, and willfully learn the techniques of fiction. In my early years as a writer, I was a lot more self-conscious and deliberate in my attempts to acquire craft and at the same time somewhat apologetic about what I knew about the material. Over the years that aggressive approach to craft diminished at the same time as my defensive relation to the content. As that occurred, the work began to appear more assertive in terms of content, and more self-confident.
INTERVIEWER
In your novel about John Brown were you interested in creating a hero?
BANKS
I am interested in the whole question of the possibility of heroism, especially in a secular age and especially in a democratic society. There are two things that are ongoing perplexities for me: First, is there such a thing as wisdom? And second, is there such a thing as heroism? I want there to be both, but I am not sure that I believe they exist as human potential anymore. At least, I am not sure in what terms they are available. Those are the truths I am trying to find out—the truth about wisdom and the truth about heroism. That quest takes different forms. For example, in The Sweet Hereafter I was interested in whether you could locate heroism in a community rather than in a single individual—whether some of the conventional notions about the characteristics of heroism could be distributed across a broader spectrum. The four main individuals in the story are unable to resolve the contradictions of their experience—the contradictions inherent in loving somebody and knowing that we all die soon and there is no afterlife—and they do not behave heroically as individuals. But as a community they are able to resolve those contradictions; they do it by means of public ritual in which they simultaneously appoint Dolores, the school-bus driver, as the scapegoat and forgive her for the school-bus accident that killed their children, which their ragtag American religions and their legal systems couldn't do for them. That is what I was working towards—trying to create a consciousness large enough to absorb the human contradictions of the situation.
INTERVIEWER
How did you get interested in John Brown?
BANKS
A short ways down the road from my home in upstate New York is the home he lived in and maintained for the longest period of his life. His body lies moldering there today. But I first got interested in John Brown in the 1960s in Chapel Hill when I was reading and taking very seriously the literature of the New England Renaissance. His name repeatedly appeared in association with them—the transcendentalists' Che Guevara, a romantic but violent figure who, in a sense, acted out their deepest political fantasies. Certainly he was a romantic figure for me as well—he had acted out some of my own neo-abolitionist fantasies of the sixties. Then he faded from my consciousness for a long period, until I settled in upstate New York and learned that his house and grave were down the road. The ghost of John Brown returned to haunt me. About the same time, events like Waco, Ruby Ridge, the militia movement, the radical anti-abortionists started making headlines—all of them invoking his name to justify violence. Certain parallels became pretty obvious to me and I realized how significantly he figures in the old American weave of violence, politics, religion, race. All those strands cross him yet the nearest John Brown Boulevard is in Port-au-Prince, Haiti and there are no schools named after him, no stamp honoring him—even though he is regarded, certainly by African-Americans, as a hero of the first order. James Baldwin and Malcolm X placed him even higher than Abraham Lincoln. But white Americans generally regard him as mad, at best, and criminal.
INTERVIEWER
That split is revealing about America, isn't it?
BANKS
The irony is that it is Brown's own race that regards him as a criminal. Anyhow, all of these forces converged to draw me into his orbit. He is an ambiguous figure, morally ambiguous. He had a ferocious, charismatic presence and from early in his life he deeply impressed people not easily impressed—Frederick Douglass and Harriet Tubman, people normally very skeptical, especially of an energetic white man. The defining actions in his life, however, are in some ways inexplicable. He didn't just sacrifice himself, remember, he sacrificed his sons as well—he took two sons to certain death and would have taken a third who escaped, and two sons-in-law, and all those other young, idealistic men who died at Harpers Ferry. He knew they were going to die there. The book is an attempt to deal with that mystery. And with another mystery: Nat Turner might be the first true terrorist in American history but John Brown became the first deliberate white terrorist in American history when he calmly executed five proslavery civilians in order to "spread terror." For no other reason. They were selected at random. There is not much difference between him and an IRA bomber. I wanted to understand that—the mystery of terrorism.
INTERVIEWER
Did you find yourself wanting or able to justify Brown's violence?
BANKS
Neither. I'm his creator, not his defense attorney. It's a novel, not a trial transcript; and Brown is a fictional character in the novel, not a real person. I wasn't trying to write his biography.
INTERVIEWER
How did you arrive at the title Cloudsplitter?
BANKS
It's the translation of Tahawus, the Algonquin name of the Adirondack mountain we call Marcy today, which is in full view from John Brown's farm and burial place in North Elba. Besides having been old Brown's favorite sight, or site, it seemed a useful metaphor both for Brown's career and for his son Owen's task-in-hand, which is to clear away, or split, the clouds that surround his father's actions and character.
INTERVIEWER
How did you decide to make John Brown's son Owen the narrator?
BANKS
You can't stand too near the heat of a character like John Brown. It scalds you. To see him as other than an icon you need the distancing that a weaker character provides. When I was still researching the novel and hadn't worked out a way to tell the story yet, I came across an endnote in a 1972 biography of Brown by Richard O. Boyer that referred to the research materials of a previous biographer, Oswald Garrison Villard, that had been gathered early in the century when several of Brown's children were still living. So I went up to Columbia and pulled this material from the rare books room—seven dusty boxes of material—and found interviews made by Villard's assistant, a Miss Catherine Mayo, with three surviving children. Reading the interviews, I started hearing the voice I wanted for my narrator—the writing voice, not the speaking voice, of an old man born probably in the first quarter of the nineteenth century, looking back half a century to the events that defined his life. It was one of those moments when you know you've got something very basic very right, a moment that stops the whirl in your head and lets you plunge into the writing. Owen had been with Brown at Harpers Ferry and had escaped and lived to tell about it, except that he never did tell about it. He escaped through the abolitionist underground and surfaced after the war as a shepherd on a mountaintop in Altadena, California where he died in 1889. The perfect narrator. For the purposes of storytelling, I let him live on till 1902, long enough to be interviewed by Miss Catherine Mayo and then to write the letters that make the novel.
INTERVIEWER
Did you have models of the epistolary novel in mind?
BANKS
Not specifically. We've inherited the biblical epistles, of course, and the great eighteenth-century English epistolary novels that are based—even if satirically—on the classical writers' use of it. Then they get based on each other, so that by our time it has become more than a literary form—it's practically a genre. You almost don't need models, you need a structure. My narrator, his psychology and the occasion of his telling, gave me that structure, but the form drops whole from the genre, the tradition of the epistolary novel.
INTERVIEWER
Why does Owen not mail the letters?
BANKS
He intends to, at least at first. But before long he realizes that it's the writing itself that is important to him and that he is not so much interested in setting the public record straight as he is in telling, and in that way learning, the truth—the personal, private truth of who and what his father was and who in turn he is himself.
INTERVIEWER
Does your approach to John Brown differ from other major versions in American literature?
BANKS
Do you mean those by Stephen Vincent Benét, Thoreau, Melville, Hayden, and so on? To them, I think, he is an icon, larger than life—a bearded, emblematic figure used mainly to express the authors' passionate feelings about race, slavery, injustice, religion, and martyrdom. To me he is just an ordinary American working man of the mid-nineteenth century, radicalized by the inherent conflict between his conscience and his historical circumstances. He is the last Puritan and the first modern terrorist—it's the terrible logic of that transition that fascinates me.
INTERVIEWER
Are you concerned with the ethical impact of your characters? Do you worry that a young person reading Rule of the Bone would be inclined to follow Bone—chuck it all for reefer and split for Jamaica?
BANKS
Wouldn't be the worst thing he could do. But the book really isn't about kids, it's about adults. Just as Huckleberry Finn isn't about kids. What I think upsets adults when they read Huckleberry Finn is Huck's portrait of adults—their chicanery, hypocrisy, cruelty, violence, racism. That was instructive to me in thinking about Bone. What I hoped was that when kids read Rule of the Bone they would see themselves and the book would confirm and validate their view of adults. Just as when you read Huckleberry Finn for the first time at fourteen or fifteen, you say, Yeah, man, adults suck. And because it's told in such a smart and funny way for the first time you don't feel guilty or fearful for holding that view.
INTERVIEWER
I read somewhere that the Ridgeways were portraits of you and your wife.
BANKS
No. The Ridgeways themselves certainly are not based on me and my wife. You sometimes introduce aspects of yourself, consciously and unconsciously, into a book. It's inescapable. There are a couple of places where, in a minor way, I inserted aspects of myself and my wife. It's a way, I think, of depriving us of major roles. Bone's best friend is named Russ, a garrulous, wise-cracking, bullshitting schemer; I know there are times, certainly when I was a kid, when I have been just that—a garrulous, wise-cracking, bullshitting schemer. If I could put myself over there in that corner of the book, then it was less likely that I would inadvertently let myself slide into Bone or some other important part of the book. Same with the Ridgeways. In that case I slipped in the bourgeois snob aspect, another unlovely side of myself. It wasn't just being coy or seeding the book with obscure references; but I think it served a useful purpose by giving a minor character my own name and giving myself a cameo, as it were, I was able to keep my head clear about who Bone really was—it helped me know that he was not me and his story was not mine. Paradoxically, it helped me stay invisible.
INTERVIEWER
The question of invisibility comes up over and over again in that book and, of course, in American literature.
BANKS
I think the question you are raising here is more about authorial invisibility than, say, Ralph Ellison's use of the term. It is something I strive for, mainly because I have treasured it in other writers. Its absence in Hemingway makes me uncomfortable in ways that reading Faulkner, to keep to the same generation, does not. But authorial invisibility is extremely difficult to achieve, because to give the work any real heat and power you have to go straight toward what matters to you personally. You have to deal with what really is a life-or-death issue for you. Because of that you are inadvertently, almost inescapably, going to end up becoming visible in the book. So you have to discover and impose on the text a means of keeping yourself out—you have to keep catching yourself in the glare of your own light and then getting the hell out of there.
INTERVIEWER
How do you manage the day-to-day stuff of writing?
BANKS
It has changed over the years, much as my life's circumstances have changed. When I was younger and had young kids, I wrote from ten at night till two in the morning and then got up in the morning and got the kids ready for school and went off to my teaching job. Now that I am in my middle fifties, happily I have a lot more time but unfortunately I have a lot less energy. In the mornings I go down the hill to my cabin—an old, renovated sugarhouse that I've used as a studio for the last eight years—and crank it up and work until I start to get stupid or at least start to feel stupid. Actually, I feel stupid rather quickly but usually it's perfectly obvious that I am stupid after about four to five hours.
INTERVIEWER
Four or five hours is quite a bit of writing.
BANKS
But when you are working well it goes by so fast. You look up and, my God, it's one o'clock and I'm hungry.
INTERVIEWER
Do you try to keep on a regular schedule?
BANKS
I try. I am able most of the time to work seven days a week, although now and then I take a day or two off for a short holiday or to come into the city on business. But generally I work every day and then hold the afternoons free for everything from hiking in the mountains, to doing laundry, to answering letters, to editing, to paying bills.
INTERVIEWER
Do you get a lot of letters from readers?
BANKS
Seems to me a lot. Enough time goes by and enough books end up in print—people will pick one up and read it and have that old impulse—and I think it's such a wonderful impulse—to write back to the author. I do like that, and I try to answer eventually. It's only polite if someone has taken the time to write you a letter. Also, a lot of times it's somebody in prison or a kid or someone who's had a really fucked-up life and says, Thanks a lot, your books sound just like my life. You have to answer those, no?
INTERVIEWER
Do you write on a word processor?
BANKS
I love the word processor. I grew up with wet clay and a stylus. Consequently, I don't think the computer has had quite the same impact on me as the sense of rhythm and pacing and language basically formed in the stone age of writing technology. Also, from the beginning I've found that I have to sneak past that internal censor who basically wants me to shut up and be silent and the best way for me to get something said has been to move real fast. The faster I can write, the more likely I'll get something worth saving down on paper. From the very beginning, I've grabbed onto any technology that would allow me to write faster—a soft pencil instead of a hard pencil, ballpoint instead of a fountain pen, electric typewriter instead of manual, and now, working with light on a screen rather than marks on a page, I find that I can noodle and doodle and be much more spontaneous. It doesn't mean that I don't go back and rework and rework and rework.
INTERVIEWER
You do a lot of revising?
BANKS
Oh, I do! Much more revising than I used to do. Because it's much easier with a computer.
INTERVIEWER
What about reviewers?
BANKS
I have gotten irritated here and there, especially when the reviewer seems not to have read the book I wrote and complains because it's not some other book—sometimes an earlier book of my own, as if I were supposed to be cloning my books instead of writing them. But only mildly irritated. I tend to avoid the negative reviews anyhow. Positive reviews help to sell the book, of course, and they feel good—they're better than a stick in the eye—but I've learned over the years that any book when it is first published is forced to fit into the gestalt of the moment. Whatever the popular perception of the moment, whether in literary terms or social terms, the book is forced into the gestalt and media vocabulary of that moment. So it takes about five years at least—if the book can stay in print that long and get circulated and read—for it to be seen in its own terms. When Rule of the Bone was published there was a flurry of literary interest in Huck Finn and a flurry of media interest in child abuse and homeless kids; consequently Rule of the Bone was read mostly in those contexts. But years from now, if the book should be so lucky as to stay in print, it will be seen and read on its own terms. It will be easier then to know what the book is about. That is when I'll care what people think of it. Just as I care now what people think of Affliction or Continental Drift or any of the earlier books.
INTERVIEWER
It's a broad question, but has the determination to keep writing had an effect on your home life?
BANKS
Oh, definitely. My married life would have been worse if I hadn't been a writer. I don't think my being a writer has ever had the slightest negative effect on my domestic life. In fact, I think writing has channeled my self-absorption and selfishness into socially and domestically constructive forms of behavior.
INTERVIEWER
Who is the funniest writer you've ever met?
BANKS
A lot of writers are unintentionally funny. But intentionally? Joyce Carol Oates. You might not think so from her work, but she is incredibly, slyly funny, a brilliant tease who pretends not to be funny at all. We recently had dinner and she kept me laughing all evening—little things, sly little darts in and out. She especially likes to tease men, I think, and does it very effectively. By the end of the evening your shirt is covered with blood and you don't remember being wounded once. Actually, she plays a role in my life that nobody else ever has played—the older, scolding sister. I get to play the bad, younger brother. It's comforting in some ways for both of us, and enjoyable. You recreate those basic roles over again with your friends—sibling and parental relations and so on—and carry them on into the rest of your life.
INTERVIEWER
Have you ever had a knock-down, drag-out fight with another writer?
BANKS
I've had some serious disagreements with other writers over the years, but they never reached the point of verbal or any other kind of violence. Not that I know of, anyhow. I take great pleasure in the gift of friendship when it's given; I value it very highly and try to live up to its responsibilities. I have managed over the years to have many friendships with writers that really nurtured and sustained me. With Joyce, of course, and Paul Auster, Michael Ondaatje, and a half-dozen other novelists; the poets Charles Simic, Bill Matthews, C. K. Williams, and Dan Halpern; and another poet, in Boston, Bill Corbett. He's a great man and he has been a dear friend for more than thirty years. When you reach a certain age, the friends who have carried you through thirty years of work and the accompanying insecurities and fears—people you have relied upon to reality-check everything from marriage to money to your basic political and religious beliefs— those people are irreplaceable and absolutely invaluable. I've been very lucky to have had a dozen or so such friendships.
INTERVIEWER
Then you are not working in total isolation?
BANKS
No, not at all. Not at all in isolation.

Author photograph by Marion Ettlinger.