In Lee Lai's debut graphic novel, Stone Fruit, a queer couple navigates personal and familial struggles between joyful and imaginative playdates with their six-year-old niece, Nessie. Through black-and-gray illustrations, Lai captures the complex emotional tenor of Bron and Ray's relationship with Nessie, their respective sisters, and each other. In the excerpt below, an afternoon with Nessie's fun aunts is cut short by a phone call.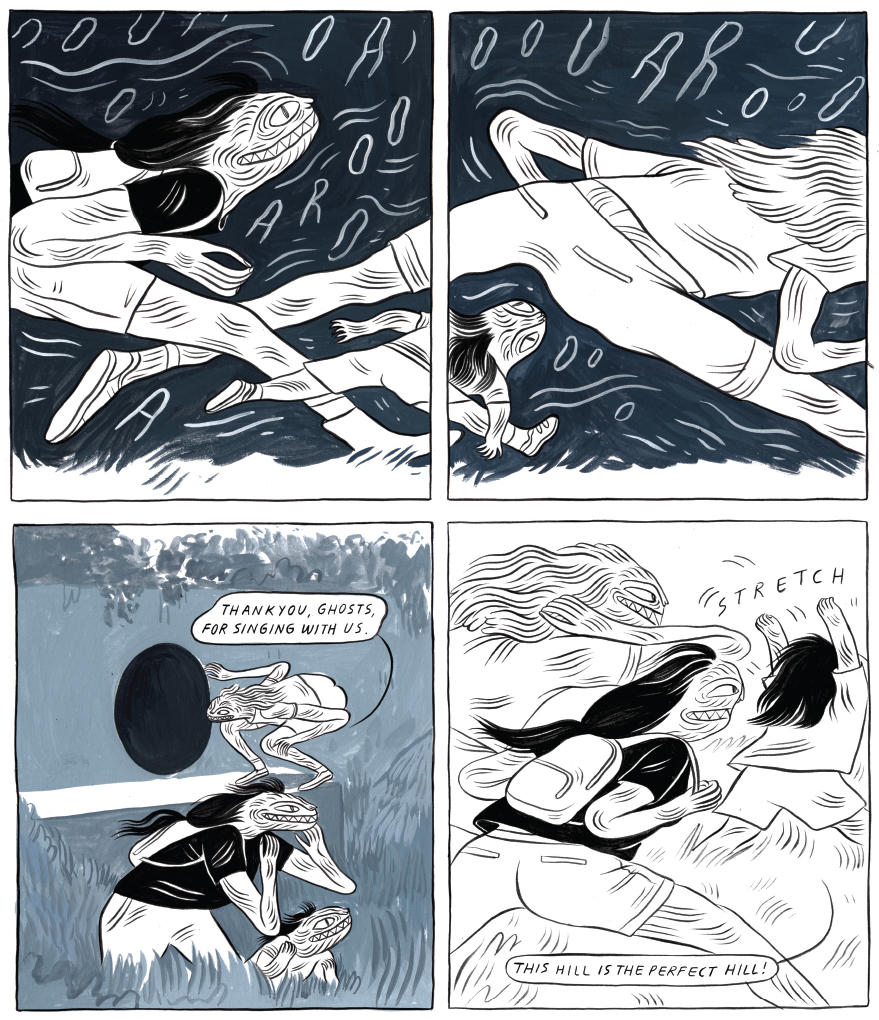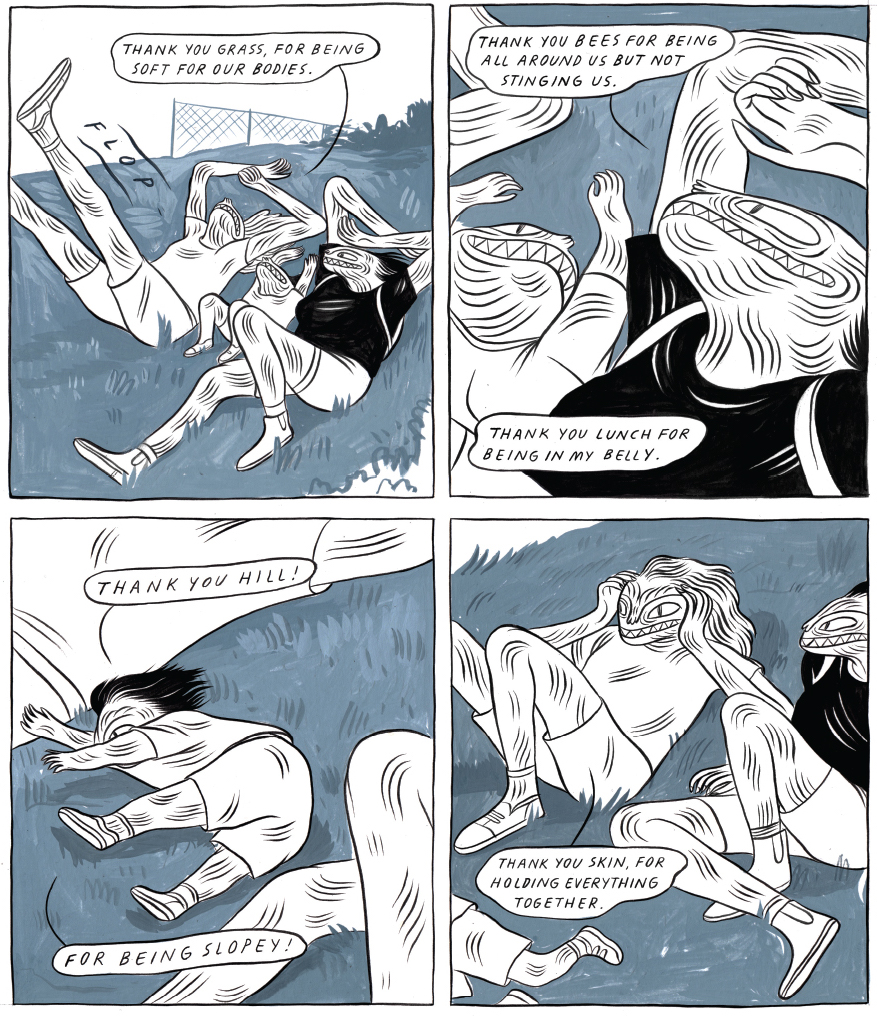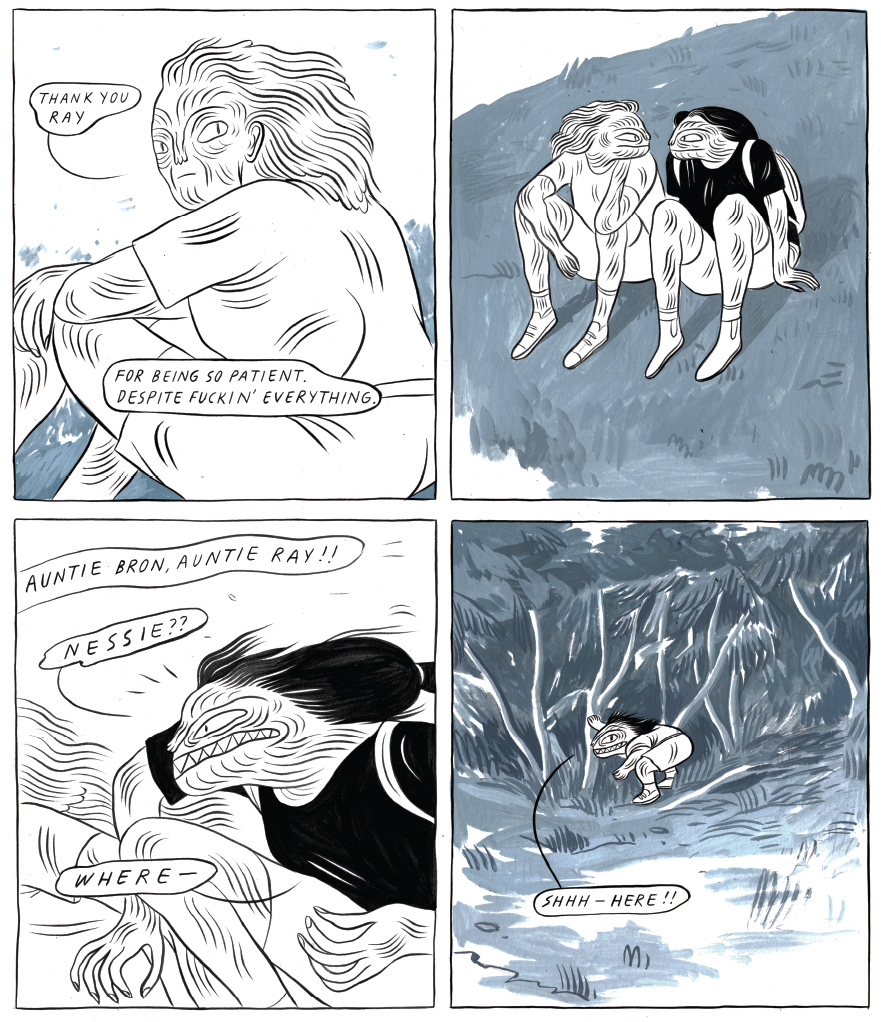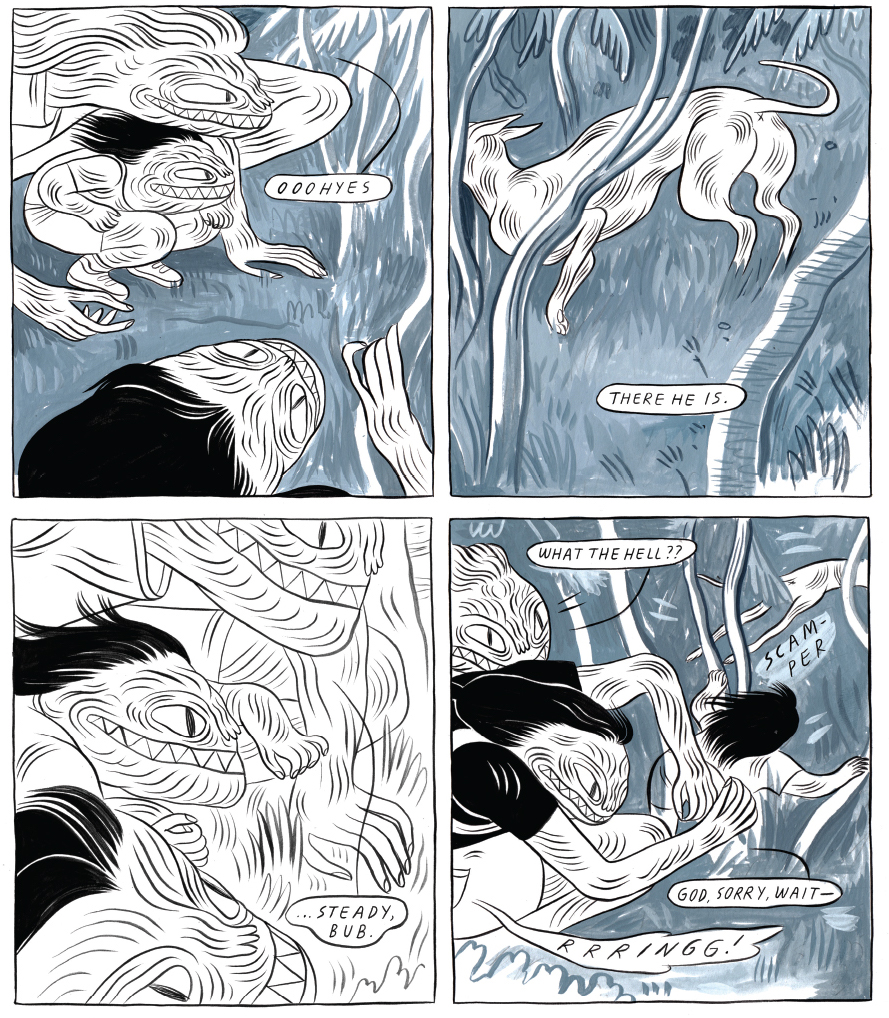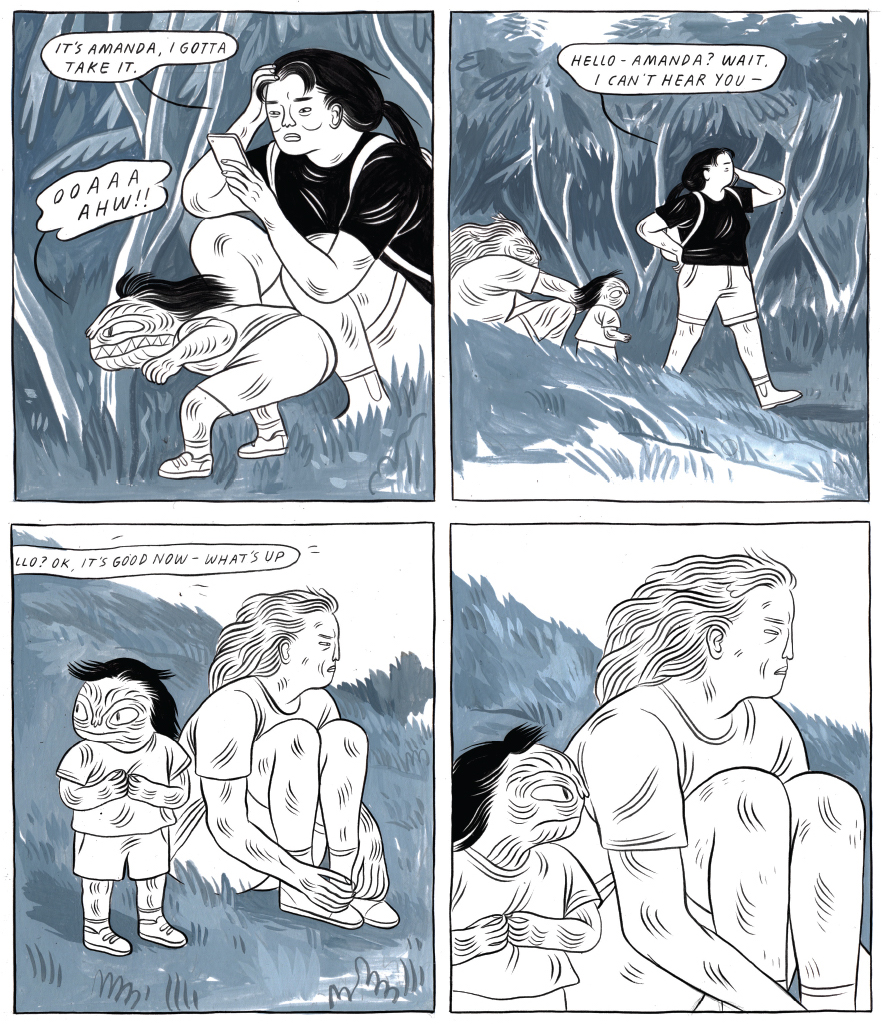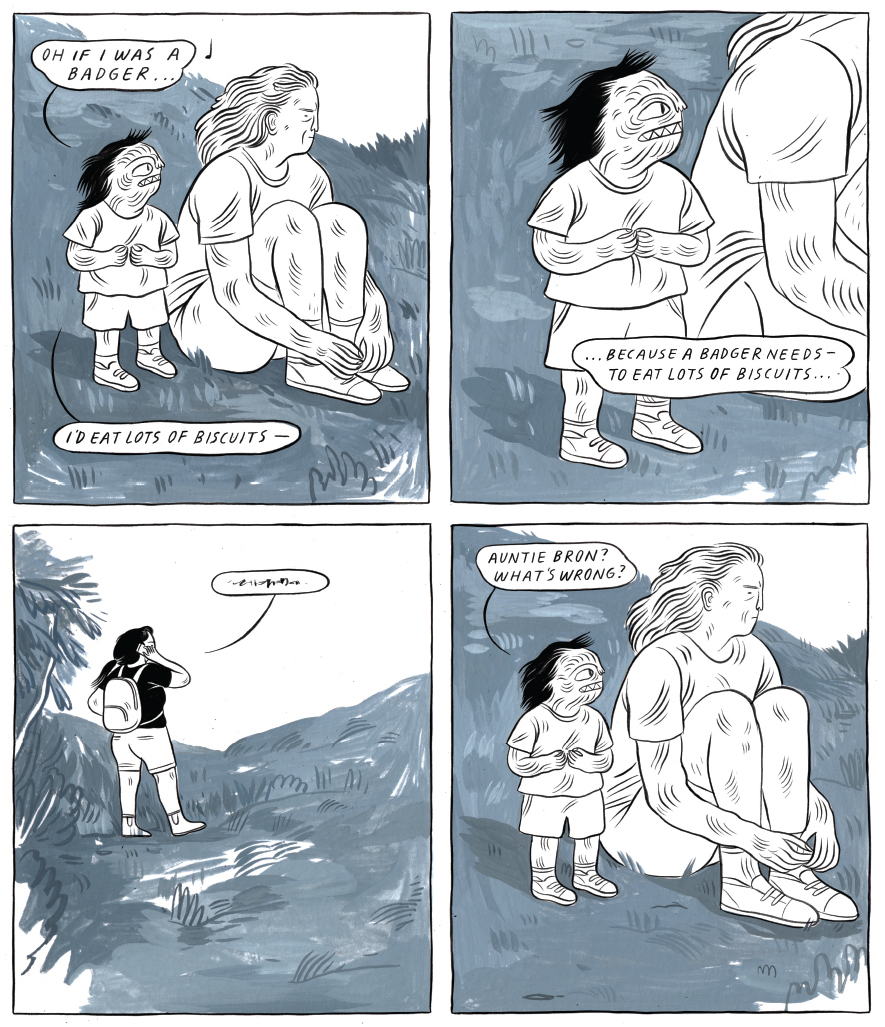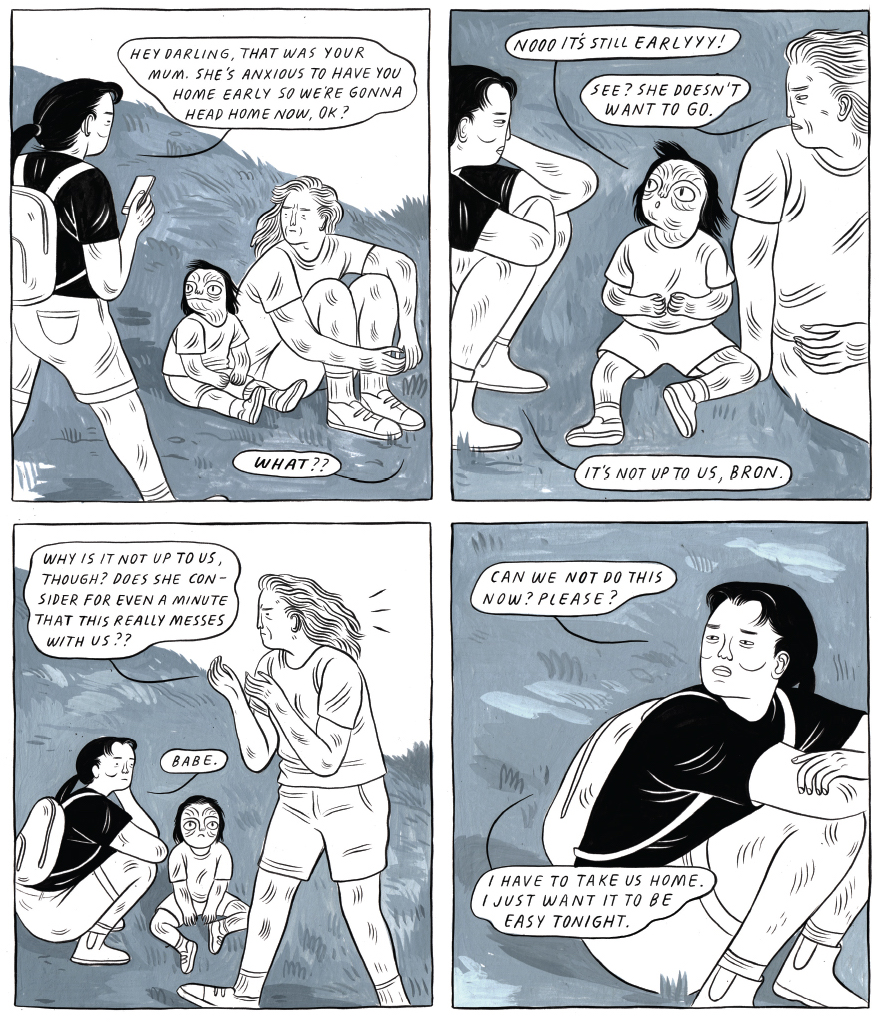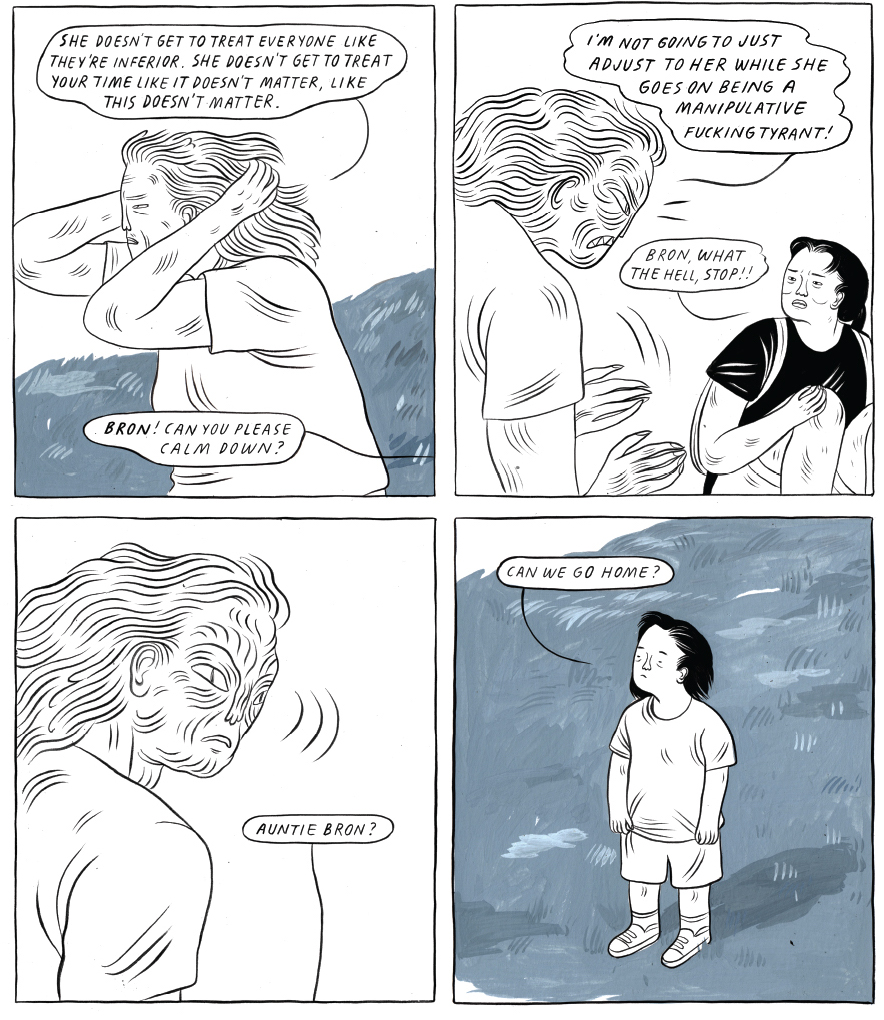 Lee Lai is an Australian cartoonist and illustrator living in Tio'tia:ke (Montreal), Quebec. Her short story comics have appeared in The New Yorker, The Lifted Brow, and Everyday Feminism.
From Stone Fruit, by Lee Lai, published this week by Fantagraphics Books. Copyright © Lee Lai. Courtesy of Fantagraphics Books.