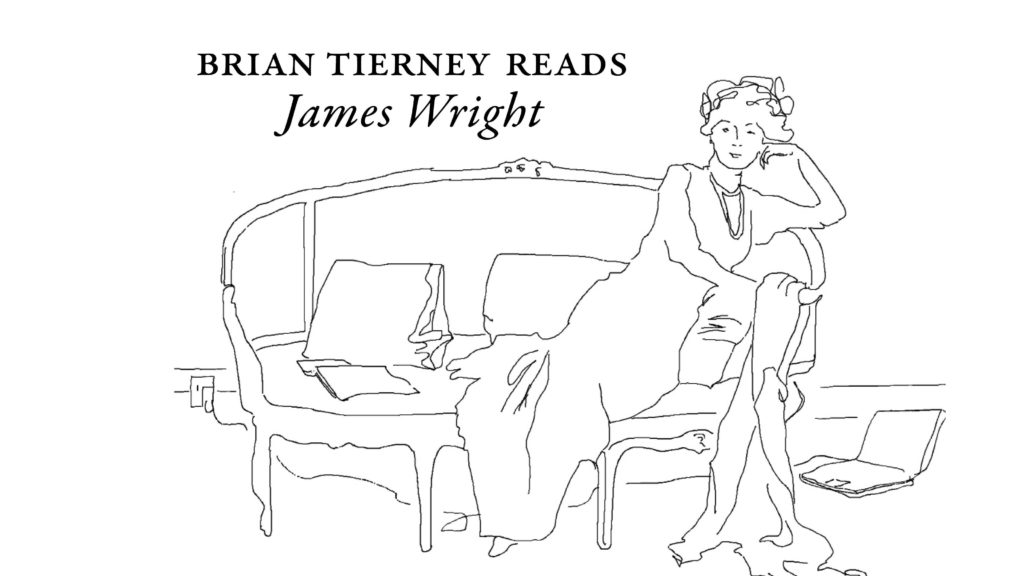 National Poetry Month has arrived, and with it a second series of Poets on Couches. In these videograms, poets read and discuss the poems that are helping them through these strange times—broadcasting straight from their couches to yours. These readings bring intimacy into our spaces of isolation, both through the affinity of poetry and through the warmth of being able to speak to each other across distances.
"Heraclitus"
By James Wright
Issue no. 62, Summer 1975
My beautiful America, vast in its brutality, and brutal in its vastness. All the way from Paris to Vienna takes less time to find than all the way from New York to Pittsburgh, where Duquesne University had a beautiful football team when I was a boy.

One evening beside the river, only its name. Only one river, the Ohio, that is the loneliest river in the world.

Patsy di Franco sank down into the time of the river and stayed, Joe Bumbico jumped naked into the suck hole and dragged up Harry Schultz. I started to cry.

A cop gouged his fists into Harry's kidneys. He must have thought they were lungs.

Harry couldn't talk plain.
Harry puked.
I loved Harry, he was one of my best friends.
Harry, Harry,
Are you still alive?
Who? Me? I ain't not.

I swam all the way across the Ohio River with my friends alone. Me and Junior and Elwood and Shamba and Crumb. We made it all the way across to West Virginia.

I was only a boy.

I swam all the way through a tear on a dead face.

America is dead.
And it is the only country I had.

Harry. Harry,
Are you still alive?
Brian Tierney is a former Wallace Stegner Fellow at Stanford University and the author of the forthcoming collection Rise and Float (Milkweed, 2022). His poem "You're the One I Wanna Watch the Last Ships Go Down With" appeared in our Winter 2020 issue.