The following essay appears in But Still, It Turns, edited by Paul Graham and published by MACK earlier this month. The book accompanies an exhibition of the same name showing at International Center of Photography (ICP) until May 9.
Time, unfortunately, though it makes animals and vegetables bloom and fade with amazing punctuality, has no such simple effect upon the mind of man. The mind of man, moreover, works with equal strangeness upon the body of time. An hour, once it lodges in the queer element of the human spirit, may be stretched to fifty or a hundred times its clock length; on the other hand, an hour may be accurately represented on the timepiece of the mind by one second.

—Virginia Woolf, Orlando: A Biography
I don't know whose side you're on,
But I am here for the people
Who work in grocery stores that glow in the morning
And close down for deep cleaning at night.

—Jericho Brown, "Say Thank You Say I'm Sorry"
I
Now, wherever and whenever that is for you
Dark stars inked on the palm of a raised hand. A tiny blackbird alone in the gaping, giant world of a street curb. Someone crouching in asphalt-baked sun in a position of prayer or pain or ecstasy, or perhaps all of the above. A guy kneeling to cut open a watermelon as two mothers perch on the edge of a gas station parking lot, their children swarming close. The craggy shadow in the desert cast by a rock face; the man in a poncho crossing a thin creek over tall, shadowy grasses. The herculean act of pushing a massive tree down the middle of a rural Alabama street. A young boy fitting his small body in the space between tire rim and hub of a car, draped around the curve of the wheel. The frozen, shouting faces of a lineup of white cheerleaders some sixty years ago and, in an image from perhaps the same year, a white mother teaching her little girl to shoot a gun. A deer running down a highway embankment, between roads.
We know that a photograph lives in multiple eras at once: the time of its making, the time of its unveiling, the various eras of its subsequent rediscovery. Lazy language has us reaching for the trope of "capturing" "a moment." Similarly it is ingrained in us to look at photographs as stilled time, as past. But even this is a relative condition. The perception of the past is split in the act of remembering: how a moment first appeared, how it is seen differently later and reseen again, taken out of isolation, reshaped by knowledge and context. How the singular is part of a larger sequence.
When the experience of the present is overwhelmingly and radically altered, the grammar of time is disrupted, too. Verbs no longer conjugate cleanly into their compartmentalized dimensions of past, present, and future; actions and thoughts loop back on one another. Linearity disappears. An analog clock, repetitive and circular, winding and ticking, is more relevant than the calendar. Strike twelve once again. Sometimes we inhabit all the tenses and eras at once.
As I lived with the images in But Still, It Turns over many months, as they became markedly more immediate, speaking with startling prescience to unfolding events that they preceded by years, that they had perhaps on some level intuited, I began to understand their shared subject as the nature of time itself: how we perceive it, how we exist in it, how it exists in us, how it connects us.
II
Past tense
On a cold, bright day at the end of January 2020, I sat with Paul Graham in Manhattan, photo books spread over a tabletop, looking through the images you see here now by photographers and filmmakers whose work I had come to know within the past couple of years, some within the past several decades. As the pages turned, as books opened and piled up and were rearranged next to each other, subtle connections began to reveal themselves like reshuffled cards. The luminous, anxious, and hardened men wandering harsh Western landscapes in Kristine Potter's Colorado (Manifest) and the Black young men outnumbered by a throng of white boys and men prowling a rocky riverbed in Stanley Wolukau-Wanambwa's One Wall a Web. The isolated beauty of Gregory Halpern's half-fictional Southern California (ZZYZX) next to Richard Choi's churches and lonesome kitchen tables and cluttered bedrooms (the unpublished project What Remains), which are so wholly interior that they could ostensibly belong to anywhere in the world. The brightly painted car washes and check-cashing storefronts contrasted with the empty, spackled-over walls where pictures once hung, contrasted with the people who used to live among those pictures (Piergiorgio Casotti and Emanuele Brutti's Index G). A teenage son and father on the sidewalk suited up in Sunday best, the young man tugging gently, endearingly, on his father's ear (Vanessa Winship's she dances on Jackson).
As we talked, I began to imagine how the images would recalibrate once they were hung together on museum walls, shuffled again, how they would inevitably take on new meaning when seen in another time and place: fall 2020, just ahead of the U.S. presidential election. While it is accurate to say that, with these bodies of work, Wolukau-Wanambwa, Winship, RaMell Ross, Potter, Curran Hatleberg, Halpern, Choi, and the collaborative team of Casotti and Brutti are each operating somewhere within the geographic landscape and psychic terrain of the United States of America, such an assertion feels heavy-handed. These are works that resist that kind of statement-making definition. These are works that resist easy categorization, too, slipping somewhere in the boundaries between genres. Realism is only a starting point, a lure.
"My work begins with the 'notion' of documentary," Gregory Halpern has said of ZZYZX, his 2016 photo book, which takes its title from a village on the edge of the Mojave Desert, and which summons a California both real and imagined, downtrodden and mystic. The village is, alphabetically, the last named town in the California atlas, but figuratively it is a stand-in for a half-imagined setting of drenched light and Joshua trees and bus stops and boardwalk and open horizon. Documentary is an entryway to fiction. Similarly when he began making his film Hale County This Morning, This Evening, a 2019 nominee for the Academy Award in Documentary, RaMell Ross deliberately invoked "documentary's language of truth." "You use the documentary genre because it's a space where people are predisposed to truth, which is a great, great entryway into an idea," Ross said. "The premise of truth puts viewers in the frame of mind to receive larger truths."
A quiet fell over the Metrograph theater in New York City after a screening in 2018, as if to extend the spell of what we had all just seen. One of the principal aims Ross outlined in his manifesto for the film, to "participate, not capture," calls to mind Roy DeCarava, who, working from the forties through to the nineties, subverted the traditions of social documentary photography. His deliberately subjective pictures affirm instead the camera's capacity for what he described as "creative expression." As Teju Cole has written, DeCarava "insisted on finding a way into the inner life of his scenes."
III
Past present
Cut, shuffle, deal again. Looking at the photographs in January, when we still thought the most ominous event in the near future pointed to November 3, 2020, I was also reminded of Election Eve, the body of work William Eggleston made in October 1976 when a magazine, which Eggleston has variously recalled as Rolling Stone and at other times as The New York Times Magazine, asked him to make a photo essay set in Plains, Georgia, hometown of the then-little-known Democratic presidential candidate Jimmy Carter. Eggleston started photographing before he left his own city, Memphis, Tennessee, avoiding the tropes of the campaign trail and heeding a path instead of lonesome street corners, trees swaying in stormy cotton fields, porches strewn with tobacco spit cans, tin roofs rusting on abandoned houses, churches with hand-painted names in crooked lettering, weeds poking through red Georgia clay. The most overt marker of time and place is a LET'S ELECT JIMMY CARTER PRESIDENT sticker plastered to the bumper of a Chrysler in a rain-puddled parking lot. In the stillness of these almost entirely unpeopled shots there emerges a profound sense of anticipation, the elegiac resilience of unseen roadsides, rural cemeteries, houses barely stirring on hot afternoons. Carter won the election, the magazine never published the pictures (though Eggleston later did, in a rare original portfolio of a hundred dye-transfer prints, and decades later, as a book) and those overlooked settings and things went on simply being, in the last days before Plains would be seen differently, before the people of the town would perceive it and themselves differently. "Only children, and older residents in memory, will have unstrained access to Plains as it appears here," Lloyd Fonvielle wrote in a preface. Hovering on its edges, Eggleston simultaneously delivered a picture of his own way of working: alighting on these subtle but telling signs in the landscape, as they unconsciously guided his path, pieces of a larger whole.
Sign-following. The photographers and filmmakers featured in But Still, It Turns are connected through a way of working that is similarly intuitive and unpremeditated, one that is not so much interested in the decisive moment as in the accumulation of them, or of the moment before, during, and after—building from one to the next.
It involves relinquishing control and yielding to chance encounters, trusting in the significant random reveal of the dealt hand while also seeking to turn over the facedown cards. It involves a kind of looking that exists outside the documentary tradition, even outside the "documentary style" of Walker Evans. It relies not on capturing but on a receiving of the world: to invoke the title of DeCarava's famous collaboration with Langston Hughes, an engagement with "the sweet flypaper of life," in which past, present, and future enter the same current. The before, during, and after.
IV
Past imperfect
The sense of dropping into that current—the continuous past—is rendered in a particularly acute way by some of the featured photographers who are coming from outside the United States. Fear, prompted by the awareness of "heteronormative white violence" in America, tinged Stanley Wolukau-Wanambwa's 2012 move from the UK to Richmond, Virginia, where he began graduate school. This was seven years before Kehinde Wiley's resplendent anti-Confederate sculpture Rumors of War would be permanently installed blocks from Monument Avenue, the city's wide, tree-lined street populated with statues of Confederate icons. This was seven and a half years before those monuments would begin to be painted with messages of protest and tributes to stolen Black lives and toppled—at the time this is being written, several still stand. But in 2012, when he began photographing the series Our Present Invention, they infused the landscape, totems to a legacy of white supremacy. Wolukau-Wanambwa went off the path. Traveling on a bicycle made for a slowed, incremental discovery of the city and its inhabitants. Often his present-day photographs, whether of a newspaper opened to a story of Barack Obama celebrating the fiftieth anniversary of the passage of the Civil Rights Act, or a cutout figure of John Wayne, also contain the shadow of the photographer—the past viewed by the present, mingled within it.
Crossing the borders of a vastly divided American city, where the past lurks below the slick surfaces of the present, is all at the heart of Piergiorgio Casotti and Emmanuele Brutti's Index G, too. The Italian photographers embedded themselves in Saint Louis, Missouri, the sixth most segregated city in the United States. A conceptual framework—the Gini Index, a statistical measure of racial inequality—gave them permission to stray from it and also to render it in visual, real-life terms. The exterior pictures wander through the streets, landing on storefronts in benign palettes or saturated, commercial-friendly color, and peel back and forth, Oz to Kansas, Kansas to Oz, to mostly vacated interior rooms shown in black and white, evocative of past lives and memories. Portraits of the city's Black residents, also photographed in black and white, link the exteriors and these emptied spaces by simply transcending them. With subtle changes in expression, and minor shifts in pose, they are depicted across several frames, a choice that endows them with the semblance of motion and, thus, life. Viewed in contrast to the unpeopled street scenes and empty interiors, they are resonant—taken beyond the city's archaic borders, lifted briefly out of time.
Time is equally if differently slippery in the pictures of the UK–born artist Vanessa Winship. Apart from subtle details that date them—tattoos, for example—her American settings of riversides, rodeos, and beaches appear decadeless, an experience enhanced by Winship's dedication to black-and-white photography. Winship's arrival in the United States, after years of doing work in the countries of the Balkans and the Black Sea, ushered in what she has termed "a new period of receptivity" in an anxious personal time. The portraits of persons from those photographic encounters are like verbs activating Winship's long sentences of travels through silvery winter trees wispy with Spanish moss or filled with migrating birds. They filter through her pictures the way Kristine Potter watches her rugged drifters traverse the West, the way the shadow of Wolukau-Wanambwa's camera clouds his frames, the way Ross intersperses a 1913 clip of the brilliant performer and director Bert Williams, the first Black American actor to star in a feature film, so that Williams, a Black man performing in blackface, appears to encounter a plantation house in Hale County still standing a hundred fifty years after the abolition of slavery, a century after his own time. The past and present fuse together as if in one extended day, one extended century, and coursing into our own.
V
Again, the past
Sign-following. Like Halpern, who chose the locations for ZZYZX, often utilizing Google Maps, Hatleberg also traveled around Humboldt County, California, to photograph Lost Coast. He operated almost purely by intuition to discover his settings, entering them unknown. "I can feel it come over me," he told the photographer Matthew Genitempo. "A place that's a sure thing will feel like a stage." Hatleberg possesses a Winogrand-like attention to the inner lives existing within large groups of people—a tableau of men sprawled on car hoods outside rodeos and shipyards; members of a family spilling out of a small house into the front yard, messy with life; and a handful of tiny distinct dramas playing out at once, a tangle of children and dolls and dogs and tossed-aside toys, a grill smoking. A sense of perpetual motion courses through these photographs, as if the photographer drifted into them, as if they carried right on after the camera left.
This sense of the ongoing resonates with Graham's work, which tends to linger over multiple frames, rendering the photograph as a moving, living thing. On that afternoon in January, we looked at the pictures some more. We spoke about this same feeling in them, the anticipation of life unspooling. But Still, It Turns. Later, I would realize, it had not occurred to me to ask about the origin of the title. It was a beautiful day and I walked off into bright sunlight. The world had not yet turned upside down.
VI
Ancient past, so to speak
In 1633, Galileo was forced to recant his heliocentric theory of the universe. "But still it turns," Galileo supposedly said after his meeting with the Roman Inquisition. Or, "And yet it moves." Or, "Albeit it does move." An account of Galileo's utterance of some form of the phrase first appeared in 1757. The moment he was set at liberty, the story goes, Galileo looked up to the sky and down to the ground and, stamping with his foot, in a contemplative mood, uttered, "Eppur si muove," that is, "Still it moves," meaning, of course, the Earth. The phrase "E pur si muove" [sic] appears in a painting of Galileo completed after his death. Whether he actually said it, or precisely what he said or not, is less interesting to me than why the Church stopped him. Why it insisted on the geocentric model. Why they were so threatened by a challenge to their understanding of the movement of the days.
It is February when I am having this thought. A million years ago.
VII
Time out of time
"When someone has a terminal disease, the soothing churn of time is shattered," narrates the protagonist of Lucia Berlin's short story "Wait a Minute," at her sister's bedside. Time speeds frenetically; yet "turns sadistically slow." The horizon of death "rips up the calendar."
Inevitably, over the passage of time, pictures will hit differently. Mid-March, ten days into isolation, amid the abrupt reordering of a world in which human touch is now a transgression, in which the once close people in our lives become mere images, I am teaching creative writing classes from a converted motel room in Virginia. We read fiction about mourning, a topic I had unwittingly placed on the syllabus months ago. Now, in March, grief was the word the world had chosen to collectively describe its swift unraveling.
Pandemic time is as twisted as grief time, as if operated by a sadistic roller coaster driver, moving with wrenching slowness and whiplash speed. It pulls out the days into endless stretches of locked-down sameness, while the incessant barrage of news adds so many new realities that twenty-four hours becomes seven days. A week ago you were someone else. A week ago was a decade and yet the morning would somehow never end. Last week we'd all vowed to write our King Lear, like Shakespeare in quarantine; this week we struggled to finish a paragraph. Now even completing a sentence was its own Lear, for adding that final punctuation signaled a moving on, a future. Three weeks in, the idea of the future veered from abstract to unfathomable.
There was solace in the promise of an exhibition perhaps still happening in the fall, or in the winter, as there is solace in the fact of the book containing these images. There was solace in the promise of future seasons, of 2021 arriving. It had been weeks since I'd spent time with these images. I was worried, I confess, that they'd fall short. In this cracked-open world would they seem archaic, irrelevant, things of the past?
VIII
The Present Continuous
March. But they couldn't have felt sharper, these portraits of loners and their places, most photographed several years ago, that seemed to spring straight from the present shutdown: Wolukau-Wanambwa's solo figures and crumbled facades and Hatleberg's young men loitering around the picnic tables outside a gas station, each lost in his own psychic zone; the wanderers in Potter's Colorado, in blasted white sunlight or in deep shadow, the way the long history of the land itself registers as hopeful resilience. From Casotti and Brutti, the image of a woman peering out through the thin strip of light in closed kitchen blinds, standing next to sparse and strange furnishings, a salon-style hair dryer making an alien shadow on the wall, a guitar amp, a teapot. The room is immaculate, the longing palpable. Another image, another room, Richard Choi: the sadness of suspenders and a TV tray. Pink tissue, a wall yellowed with lamplight. Another dimension opens up in Choi's accompanying video—there is solace in its perceived intimacy. The photograph is altered, reseen.
"Two different realities exist in the photo and the video," Choi later told me, referring to "What Remains," a series that arose by chance, too. When he began the M.F.A. photography program at Yale, Choi was resistant to working in digital. Eventually he relented. While photographing with a new camera, he accidentally made a video. "It was as if the photograph had magically extended itself," he said.
Some of the people in "What Remains" are family members—his grandparents, his parents. Some are strangers Choi encountered at churches or passing by them on neighborhood streets. He photographs them inside their homes and up close, at 35 mm, often focusing on the face, the hands. Accompanying each still photograph is a video, ranging in duration from a minute to an hour.
"I'm looking for these moments of solitude, so I just sit with them," Choi said. Sometimes there is stillness, or talk and, often, the vulnerability of prayer. "I try to keep the videos as easy as possible. I like the silence, or the music, that will sometimes break through." Ambient sound is crucial to these pieces, sometimes cuing the small shifts that guide each video, the small elements of surprise that inevitably occur in them and what follows. "I realized what I wanted was that before, during, and after," said Choi. "I wanted the photograph and the entire thing that occurred. I wanted all of it. I realized I was attuned to this idea of life unfolding." Still it turns.
IX
Flash back a hundred years
April. The culture is looking back a century ago, to another pandemic. What did we learn? How did artists and writers metabolize the collective panic and despair? The flu epidemic of 1918–1919 took fifty million lives, but its cultural impact was largely overshadowed by World War I. Its artistic trace surfaces in close portraits: the "jaundiced isolation" the critic Megan O'Grady describes in a self-portrait by Edvard Munch, made after he survived the flu. Munch was luckier than Gustav Klimt, painted on his deathbed in 1918 by Egon Schiele, who would also fall victim to the virus. Schiele's painting The Family from that year is an imagined portrait of himself, his wife, and the child they were expecting; a portrait that was never realized.
Yet the epidemic and the war alone did not precipitate a cultural movement as much as it did catalyze a sea change already underway. Literary Modernism has its precursors in Henri Bergson's theory of duration. Bergson's unscientific, subjective understanding of time is rendered most significantly in Virginia Woolf's Orlando and elsewhere: in Mrs. Dalloway, where the chiming of Big Ben is a perpetual reminder of the mingling of present action and memory, and in the section "Time Passes" from To the Lighthouse, a requiem of structureless grief.
X
Time Passes
But what after all is one night? A short space, especially when the darkness dims so soon, and so soon a bird sings, a cock crows, or a faint green quickens, like a turning leaf, in the hollow of the wave. Night, however, succeeds to night. The winter holds a pack of them in store and deals them equally, evenly, with indefatigable fingers. They lengthen; they darken. Some of them hold aloft clear planets, plates of brightness.

—Virginia Woolf, To the Lighthouse
In the slippery, liquid, elastic time of 2020, we circle back to these shifts and forward again. When the order of the world is thrown into chaos, is objective experience, or a representation of it—a story, a photograph—even possible? When the world is called into utter suspicion, can time be considered absolute? And how then can films and photographs represent it? "Where does time reside?" RaMell Ross asks in Hale County This Morning, This Evening.
In 2009, Ross moved from Washington to Hale County, Alabama, a town of 2,700 where time, he wrote, existed in a "haptic lull." Ross had come for photography and to coach basketball. Early on he met Daniel Collins and Quincy Bryant, who would become the two characters at the core of Hale County This Morning, This Evening. Three more years passed—Ross ran a youth program, embedded himself into the lives of the people of Hale County, and was embraced by them. When he began filming what would amount to 1,300 hours of footage, he wrote a manifesto for the film, a rigorous and blazing statement in its own right. The film would be structured around beauty, around "using time to figure out how we've come to see and be seen." With Hale County This Morning, This Evening, he set out to "exalt Black lives."
In west-central Alabama, where Ross continues to photograph part of each year, rural Hale County is home to the museum named for a safe house that sheltered Martin Luther King Jr. during a visit here, less than a month before he was assassinated. Some of the county's crumbling plantation houses continue to be rented out for destination weddings. Its barns and fields and egg-carton crosses placed on graves and its Klan-haunted landscapes were photographed extensively by the artist William Christenberry, who died at eighty in 2016 and was born in Hale County months after James Agee and Walker Evans lived among a cotton tenant family in Let Us Now Praise Famous Men. In Agee's elegiac, often tormented text and Evans's clear-eyed photographs, Black people were almost entirely absent. "Their faces were soft, secret, utterly without trust of me and utterly without understanding," Agee writes of meeting a young Black couple, a characterization that more aptly reflects his own feelings, lodged in fear, guilt, and yearning.
The transcendent quality of Agee's descriptions of the passage of days in Alabama ("flying shadows," "satin rain") and of Jean Toomer's 1923 Cane, a Modernist novel in vignettes rooted partly in the American South ("And the sweet earth flying from the thunder") reverberate in Ross's photographs and in his film's long tracking shots of cotton fields, the time-lapse footage of night-time clouds and stars, marking the days in a film that deliberately avoids a dramatic arc. "The struggle narrative really got to me—most of the stories about Blackness, because of the past, obviously, have a very specific poverty struggle, beginning and end, and that forecloses greater understanding of just general humanity," Ross has said. Freed of the pressure of a storyline, the film becomes a picture of the historic South, speaks to a sense of felt time lived in vastness—"the middle and pure height and whole of summer and a summer night, the held breath, of a planet's year," as Agee wrote.
And yet time stops, too. "Life changes in an instant. The ordinary instant," as Joan Didion wrote in The Year of Magical Thinking, her memoir that begins with the death of her husband, a moment when everything changes and life also goes on. Another film would have pivoted its plot around the death that occurs in Hale County This Morning, This Evening, but here it arrives as it does in life, sudden and awful, not an end but a piece of the ongoing. The before, during, and after. Night, however, succeeds to night. Everything stops but still it turns. Days and nights unspool in the endless rounds of a baby's playful laps around a room, but grief surfaces swiftly and without warning in a fast-food drive-through line, and grace comes flapping in the early gusts of an oncoming thunderstorm. A young boy spreads his arms wide, lets the wind whip through, and life unfolds again.
XI
The Future Present
"Which quarter of 2020 will you specialize in?" is a joke that has arisen lately among historians. Our awareness of time is anchored in the long-term past firmly fused into the now: the four-hundred-year-old legacy of slavery in this country, the even longer history of colonialism. Our awareness of time is tuned to the continuous twenty-four present of protests enveloping deeply divided cities all over America, all over the world. Our awareness of time is rooted in the increment of 8:46—eight minutes and forty-six seconds, the amount of time that the Minneapolis police officer Derek Chauvin pressed his knee into George Floyd's neck, the amount of time that none of his fellow officers stepped in to stop him, the amount of time it took for George Floyd's life to be stolen from him in a cruel and torturous end. Time turns sadistically slow.
On the cover of the June 22, 2020, issue of The New Yorker, the artist Kadir Nelson depicts the body of George Floyd standing tall and mighty and, within it, the bodies of Breonna Taylor, Rayshard Brooks, Ahmaud Arbery, Sandra Bland, Malcolm X, Medgar Evers, and Martin Luther King Jr. Floyd is a container for these and all the Black bodies violently killed in the United States by law enforcement and white supremacy before him. The images that define the present hold our past.
Stanley Wolukau-Wanambwa's One Wall a Web is a reassembling of history, a remade time, layered in contexts. Another way of looking: Wolukau-Wanambwa's work so aptly understands the dynamics at the root of our deepest rift that it is clairvoyant, predicting the pointed collage that played out on May 25, 2020. Early Memorial Day morning in New York, a white woman calling the police on a Black man bird-watching in Central Park invoked a casual and lethal form of racism deeply rooted in the American consciousness. That evening in Minneapolis, forty-six-year-old George Floyd brutally forced to the pavement, pleading for his life and his mother. Like the pairing of images and texts contained in a single book, the calendar emphasizes how Amy Cooper's call could have easily turned Christian Cooper's fate into George Floyd's murder. Just as a common last name is accidental, so is the shared date of these two unrelated incidents, both recorded on video. Coincidence intensifies the gravity of the first and makes evident its connectedness to the second: distant participants in the ongoing.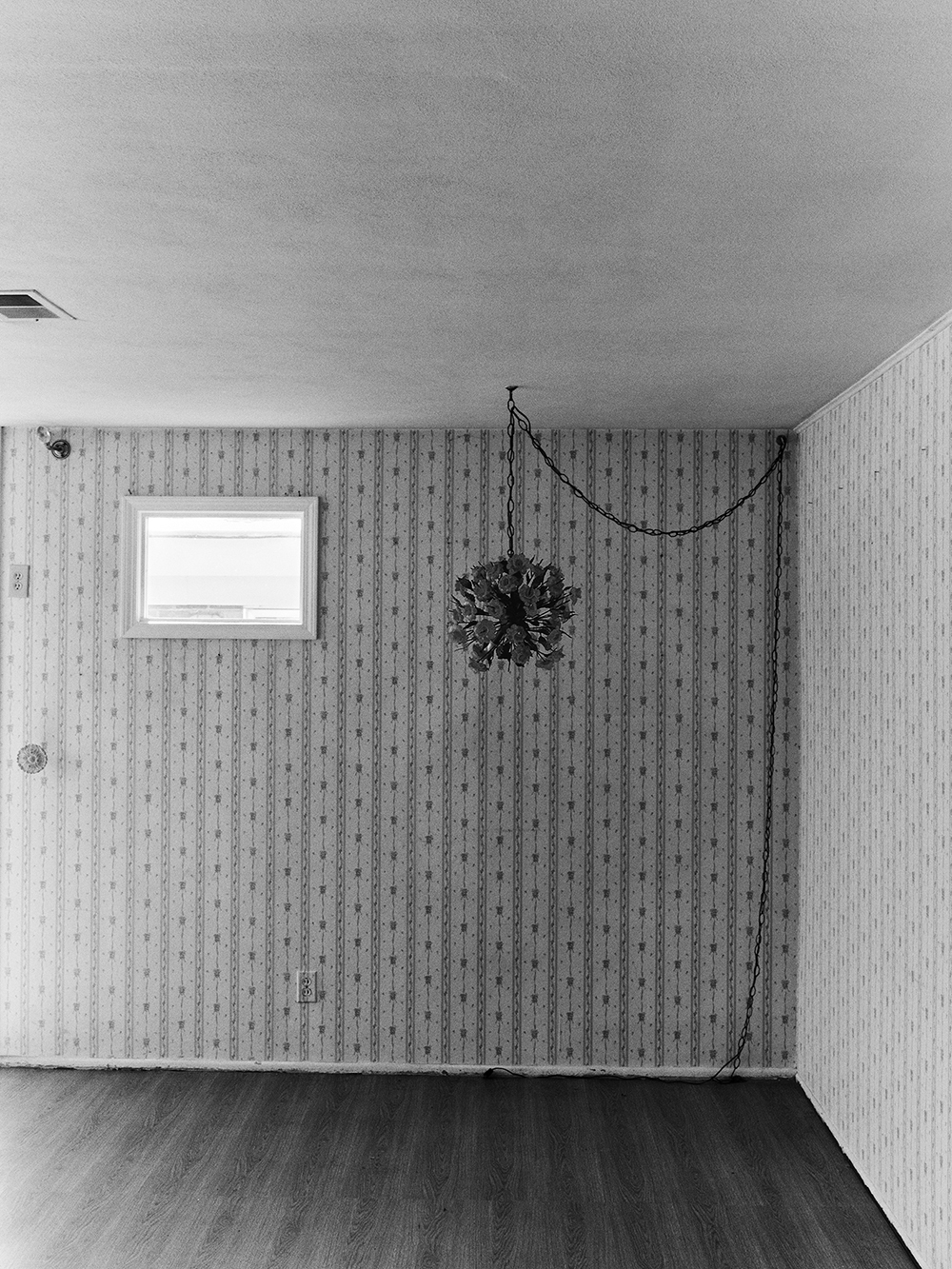 XII
You Are Here
But how do we go on? How do we proceed? In an essay that marked the "abrupt shift" in his attitude toward the Velázquez painting Las Meninas, moving "from lingering exhilaration to vertiginous melancholy" during the early months of the pandemic, the critic Peter Schjeldahl imagined a future, months away, when we would be able to visit museums again, likely not in the flux of large crowds but in timed, spaced, set dimensions. What would being in those rooms feel like, in the after?
Everything in them will be other than what we remember. The objects won't have altered, but we will have, in some ratio of good and ill. The casualties of the coronavirus will accompany us spectrally. Until, inevitably, we begin to forget, for a while we will have been reminded of our oneness throughout the world and across time with all the living and the dead.
How will all these pictures read to you in the future unforeseen, months and miles from where I write now? Perhaps the pages of the book will make them more tangible, perhaps the pressing of the prints against each other will reshuffle the deck again, re-form their connections once more. They can't have predicted the world or know what will elapse in the time that stands between us now, how great the toll, at what grievous cost change may one day come. But still they saw the signs, and they shaped them. Now they join the long arc of time, they are its link. Picture them as the hands on the clock, slowing it down.
Originally from North Carolina, Rebecca Bengal writes fiction, essays, and long-form journalism. She is based in New York City.
But Still, It Turns, edited by Paul Graham, was published by MACK in February 2021 and accompanies an exhibition of the same name showing at International Center of Photography (ICP) until May 9.