In March, The Paris Review launched The Art of Distance, a newsletter highlighting unlocked archive pieces that resonate with the staff of the magazine, quarantine-appropriate writing on the Daily, resources from our peer organizations, and more. Read Emily Nemens's introductory letter here, and find the latest unlocked archive selections below.
"Thanksgiving will feel different this year. With so many of us unable to gather around tables with friends and family, I thought it might be nice to spend some time with literature that brings us together for memorable meals: sumptuous dinners, rollicking celebrations, and even some awkward dining room discussions. May we vicariously sit at these crowded tables, even as there may be empty seats at our own. Sam White's poem 'Memo' captures what I hope these stories, poems, and interviews can offer during this strange week. The poem, which starts with a demolition, ends with a holiday meal. The closing lines: 'Come sit by me. Before it gets cold. / Here is something. / You'd better start.' And while fewer of us will be taking planes, trains, and automobiles this week, I cannot forget Frederick Seidel's memorable Thanksgiving journey: the time he took a bus to see Ezra Pound. Read that story and many others in Seidel's Art of Poetry interview. Dig in, dear readers. This year I'm grateful for writers and readers and how literature has helped carry us through. Have a happy, healthy holiday." —EN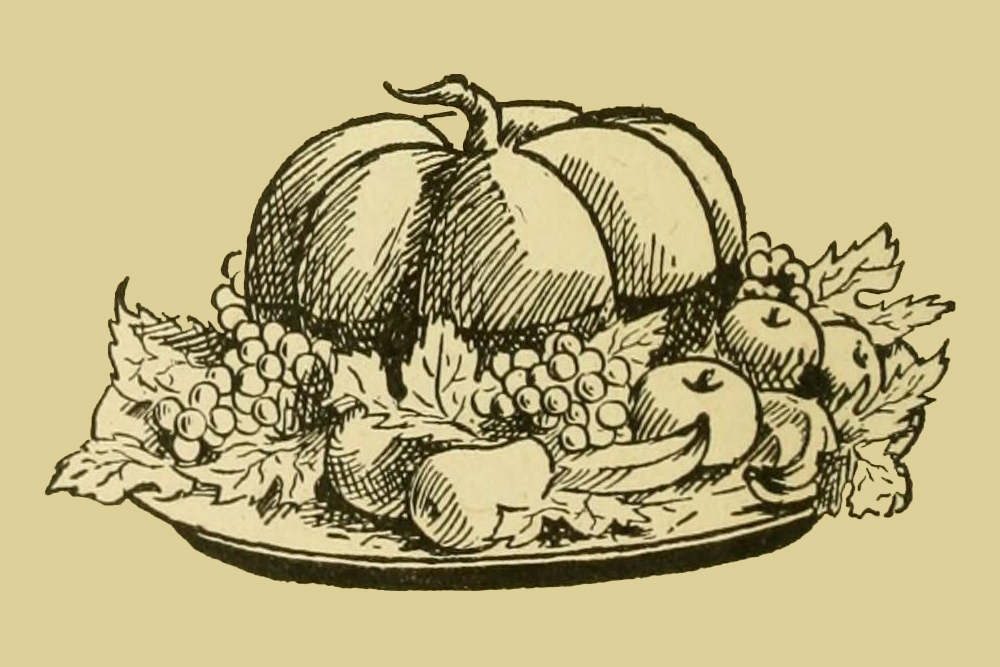 When I think of raucous meals among friends, I don't know who would win the cook-off: the epic brunch in Deborah Eisenberg's "Taj Mahal" or the Russian banquet in Andrew Martin's "Childhood, Boyhood, Youth."
Dinner, in the case of Alexandra Kleeman's "Fairy Tale," takes a strange turn, with unanticipated guests arriving to break bread (and wield knives).
The poet Robert Hass values cooking and sharing meals with friends and family. In his Art of Poetry interview, he says, "The humbling participation in the food chain is right at the center of human existence, and either we turn it into a ceremony and a feast or we're doomed."
Feel nostalgia for dinner parties with this poem about nostalgia for dinner parties by Donna Stonecipher.
The inimitable travel writer Jan Morris died last week at the age of ninety-four. Her Art of the Essay interview includes a glorious Australian picnic with George Molnar: "He crunched the bread in sort of a lascivious way. He spread the pâté kind of unguently. He almost slurped the wine. I thought it was so marvelous."
Sign up here to receive a fresh installment of The Art of Distance in your inbox every Monday.