Sophie Yanow's work of autofiction The Contradictions paints a portrait of the artist as a young, queer, lonely wanderer on a study-abroad trip in Paris. In the excerpt below, Sophie attends student orientation, drinks wine, and, based on a series of cues that feed into one another with the airtight logic of a geometric proof, zeroes in on potential companions.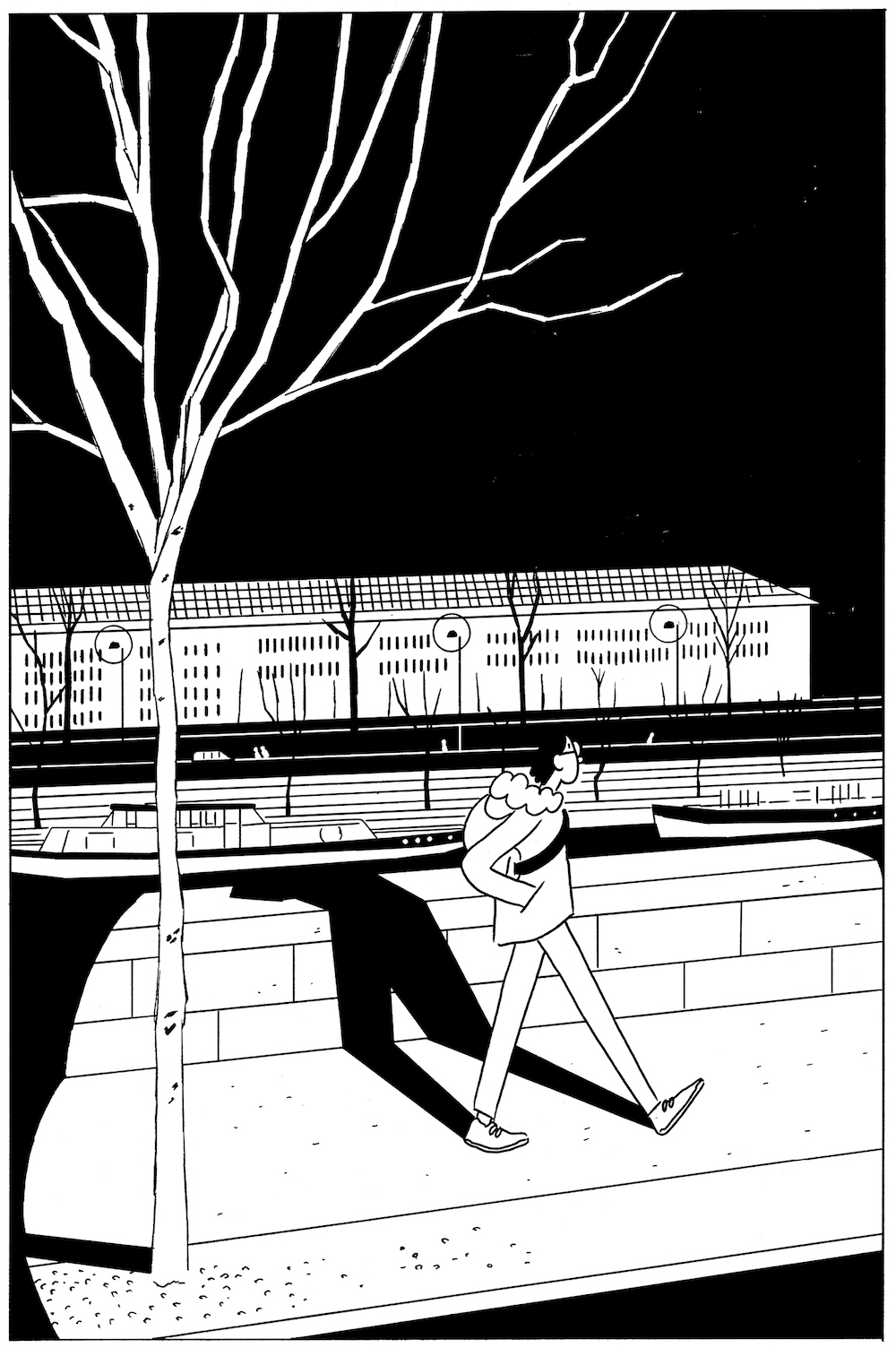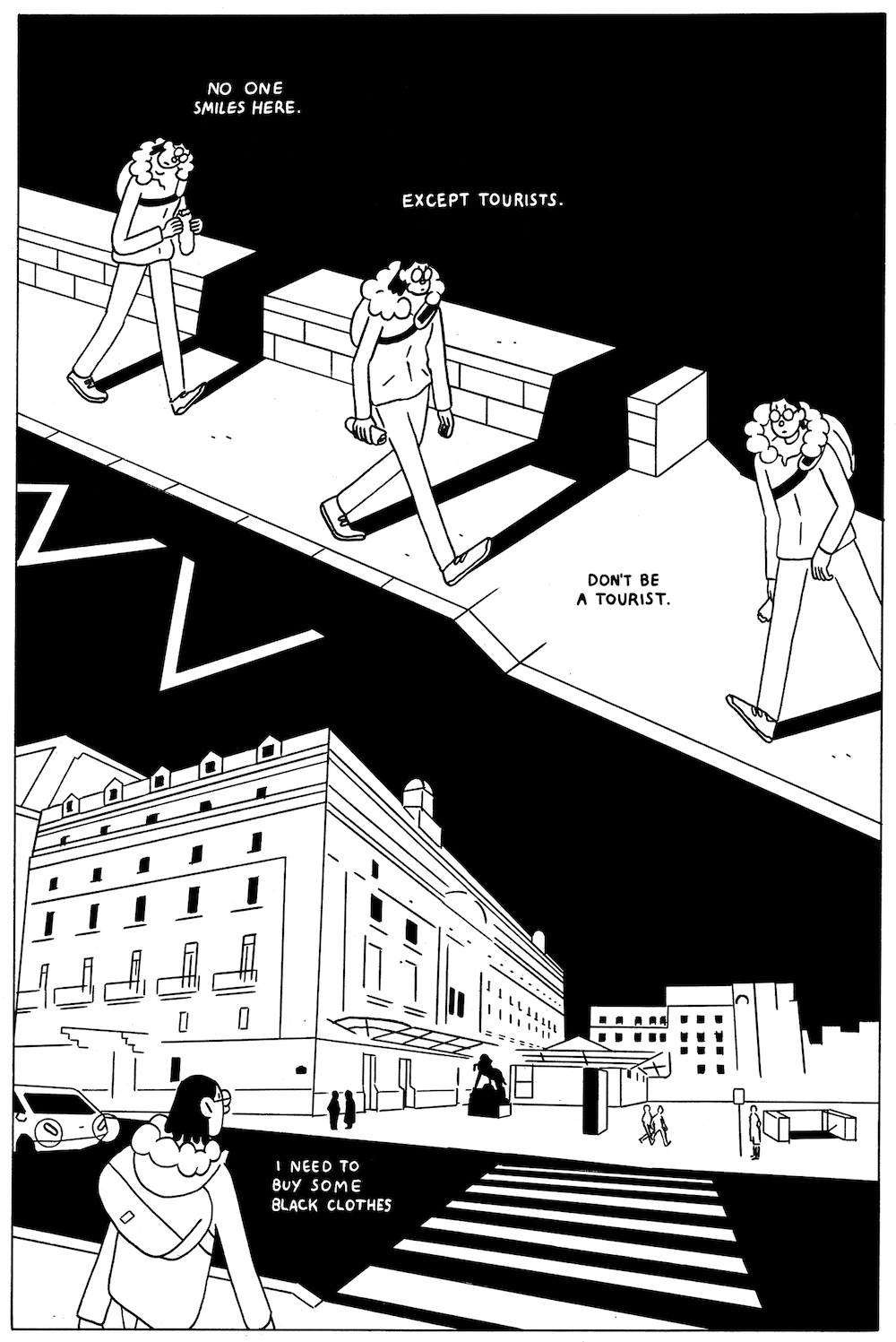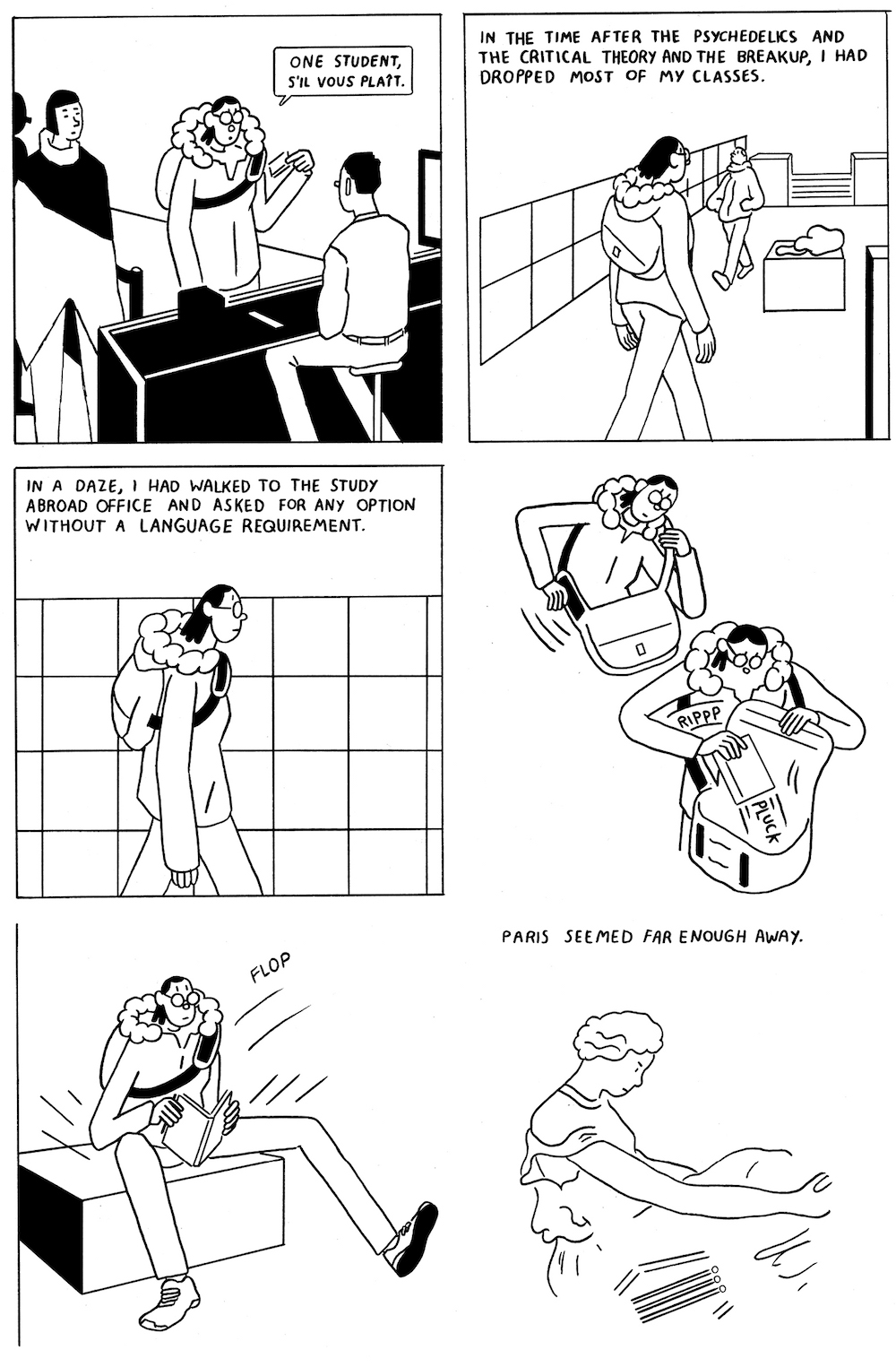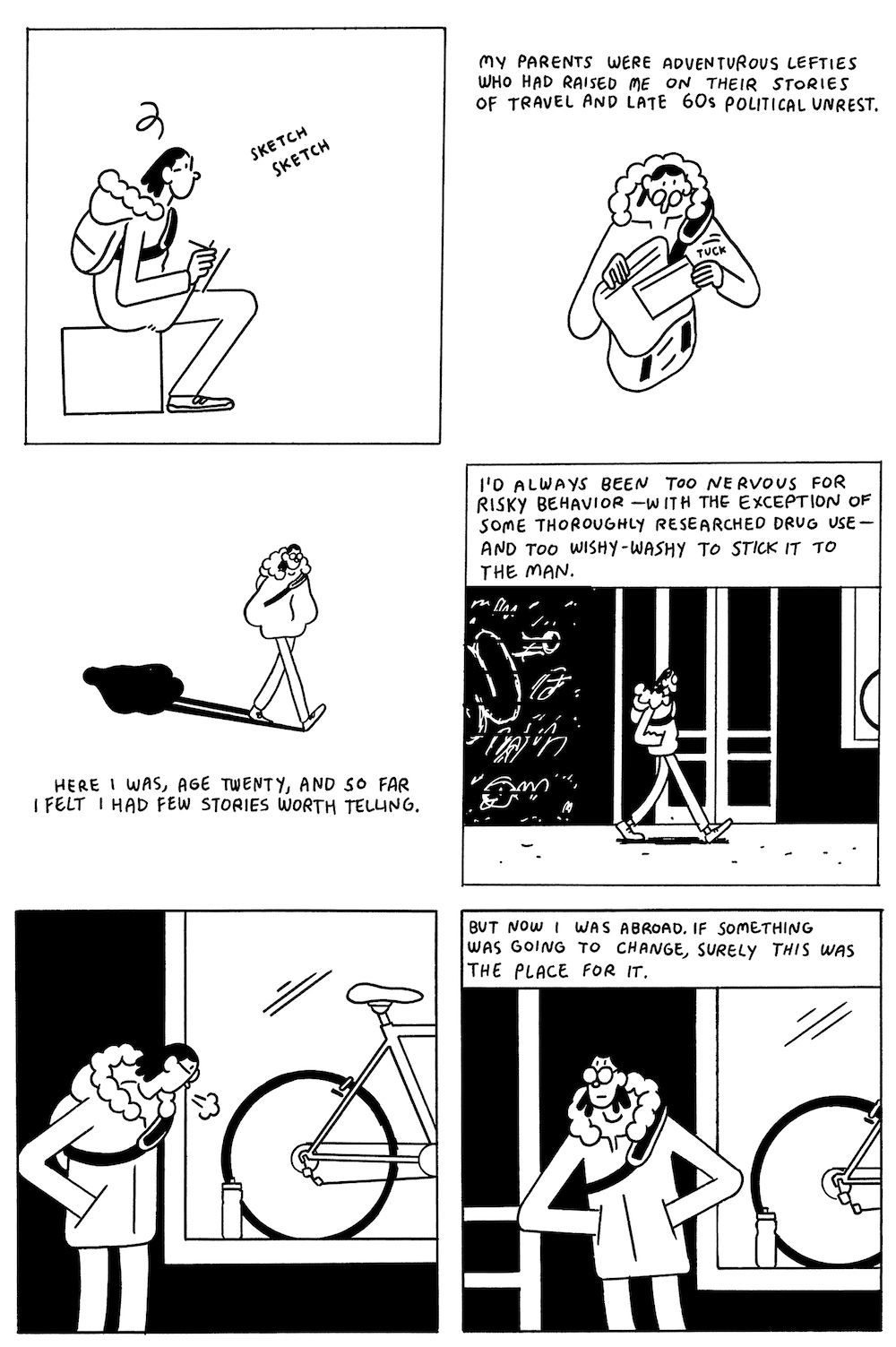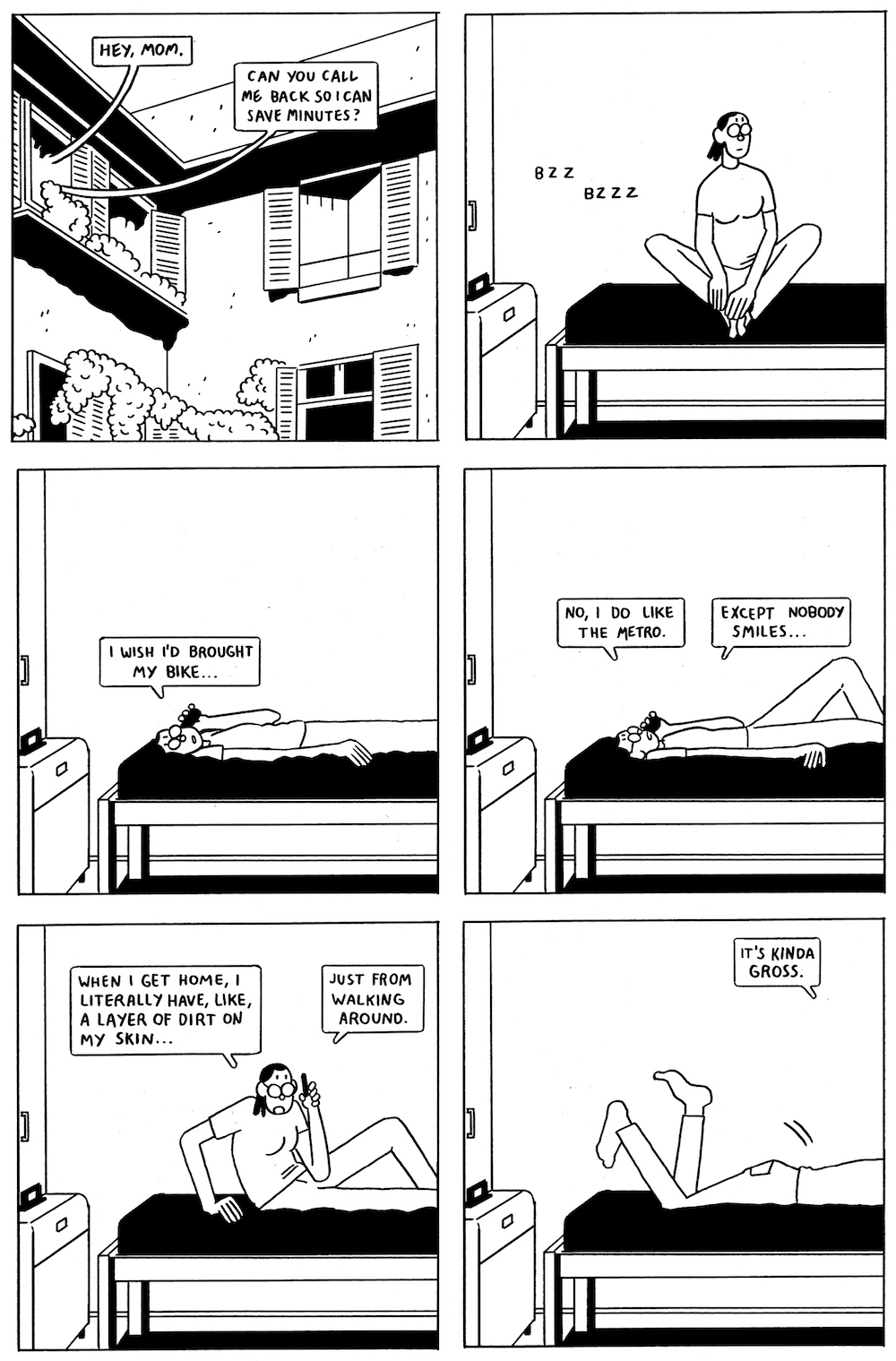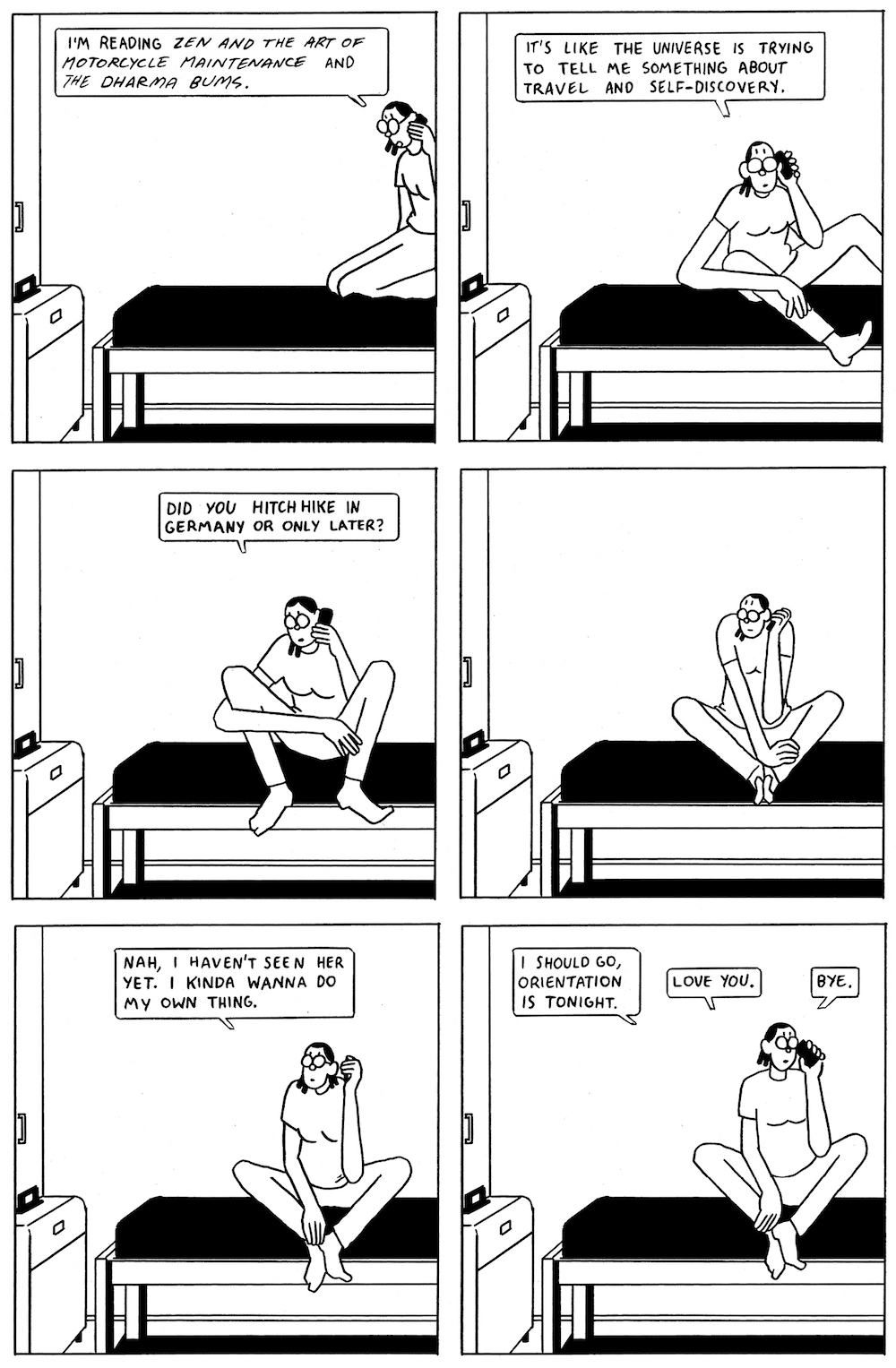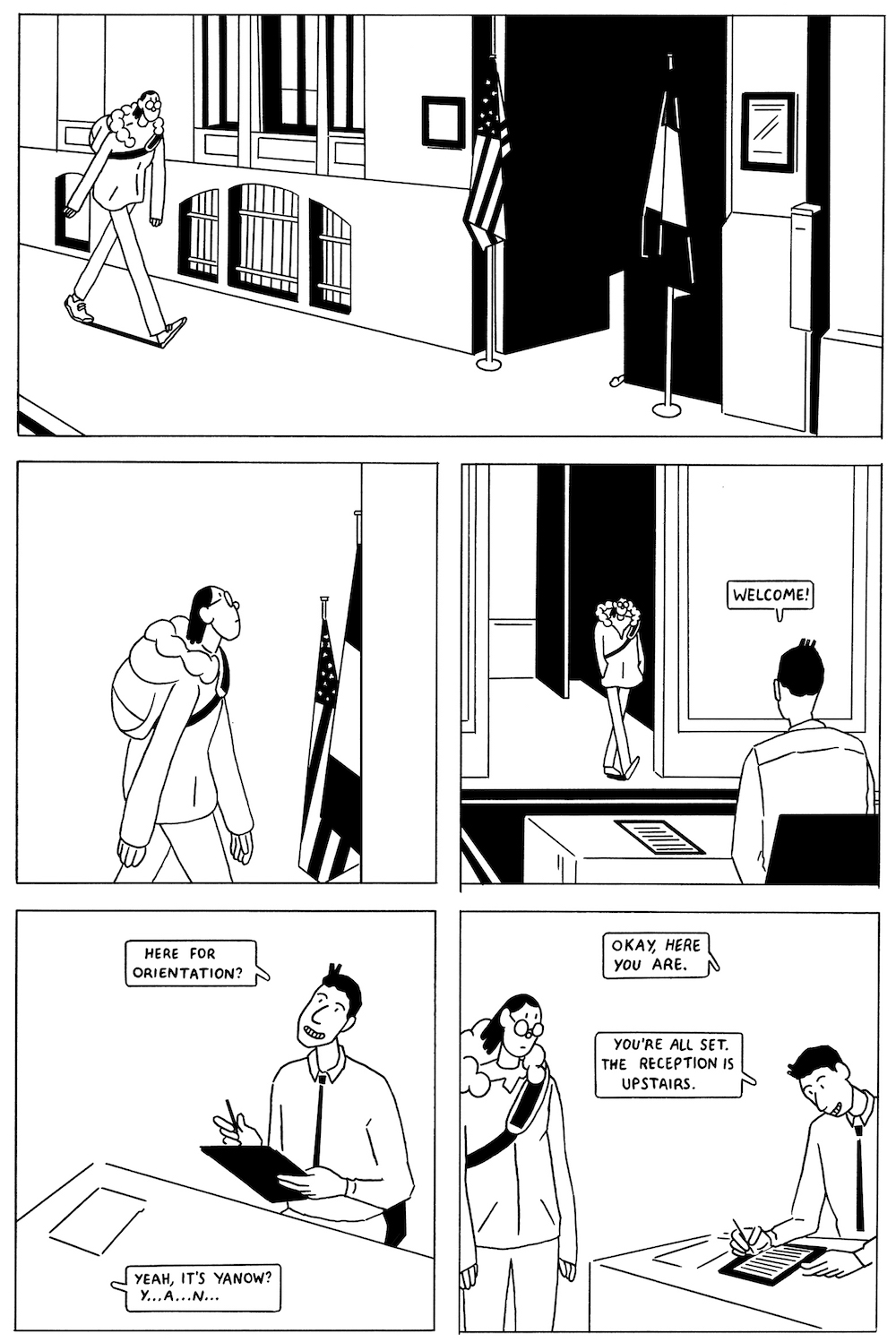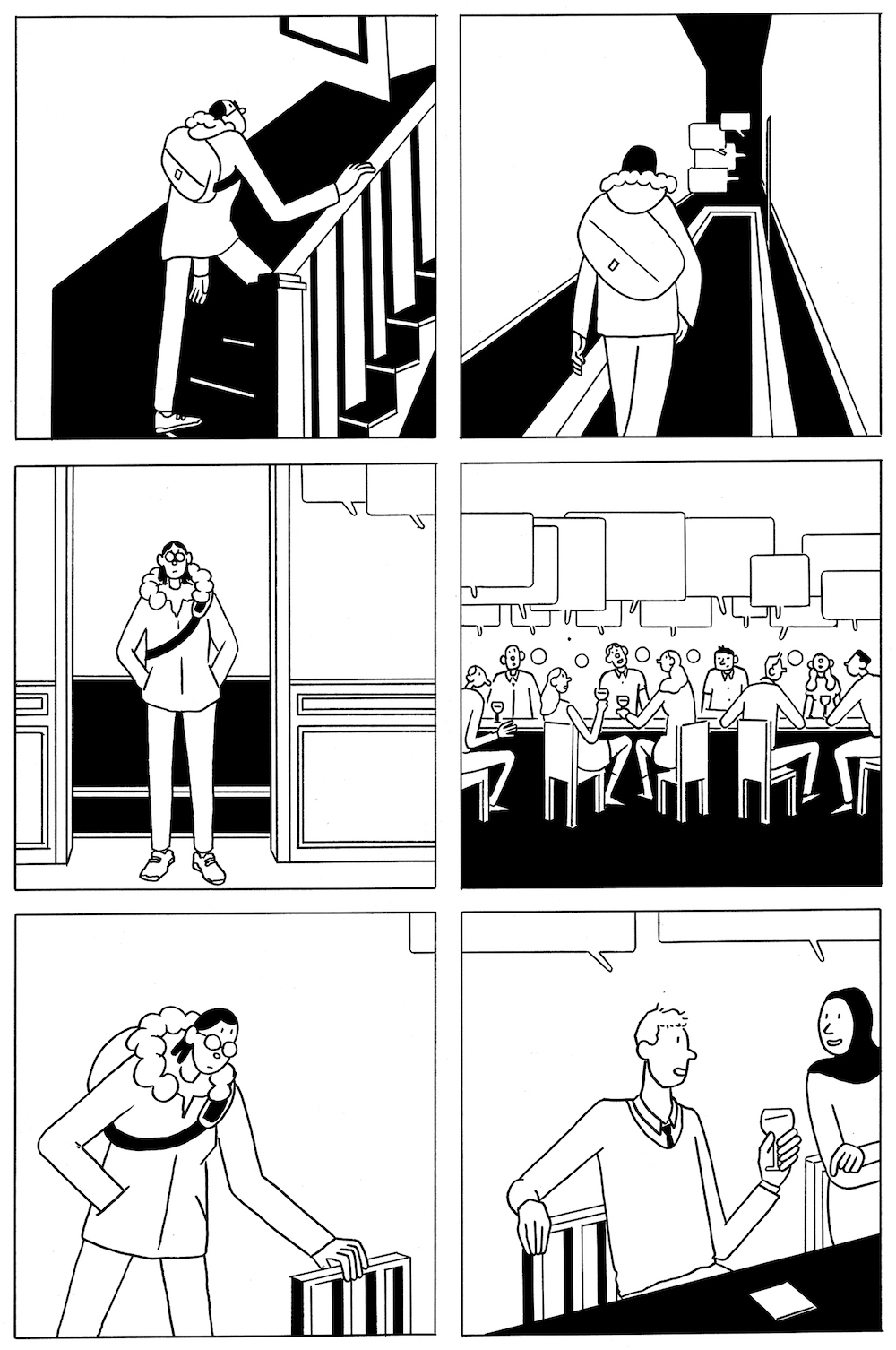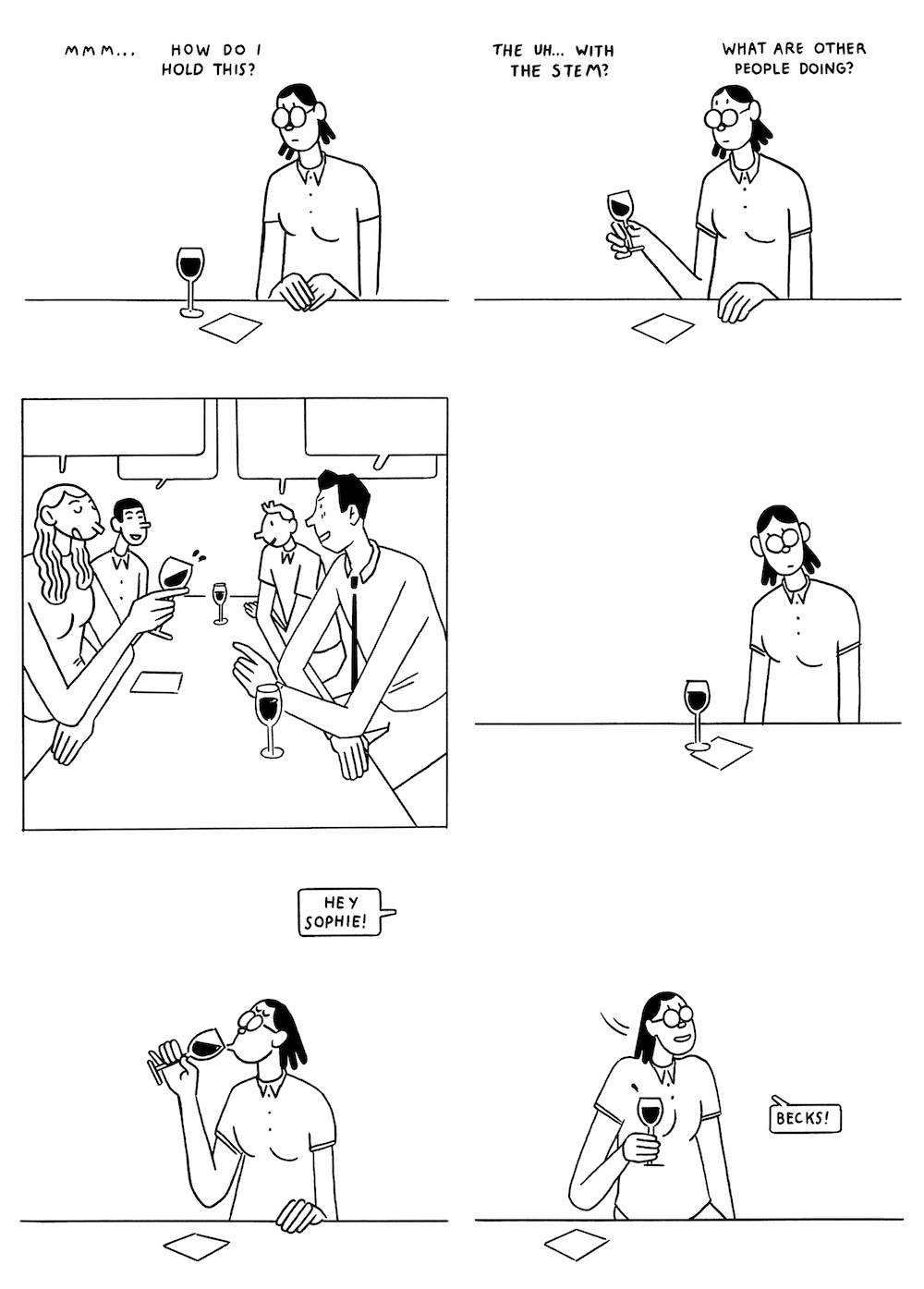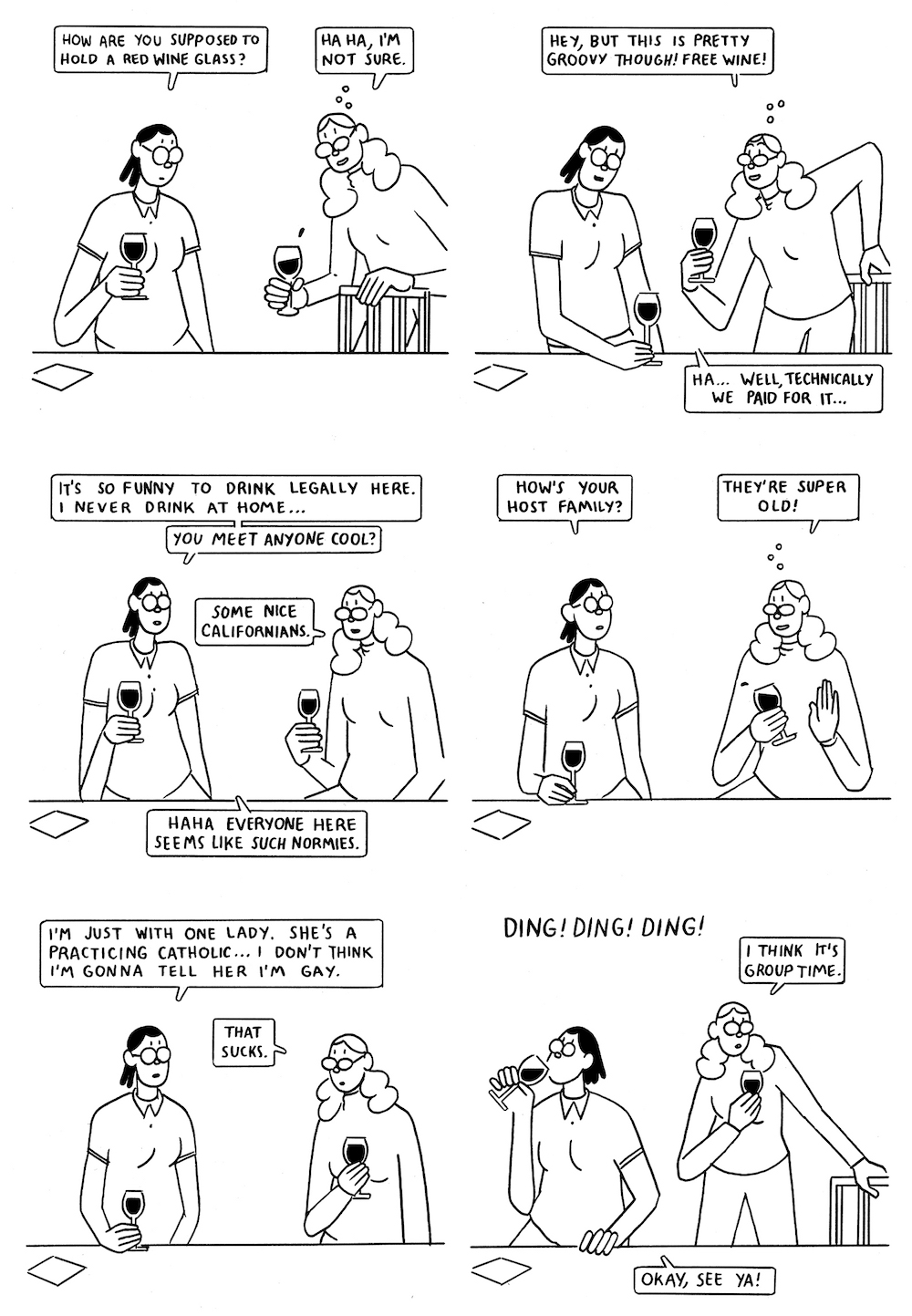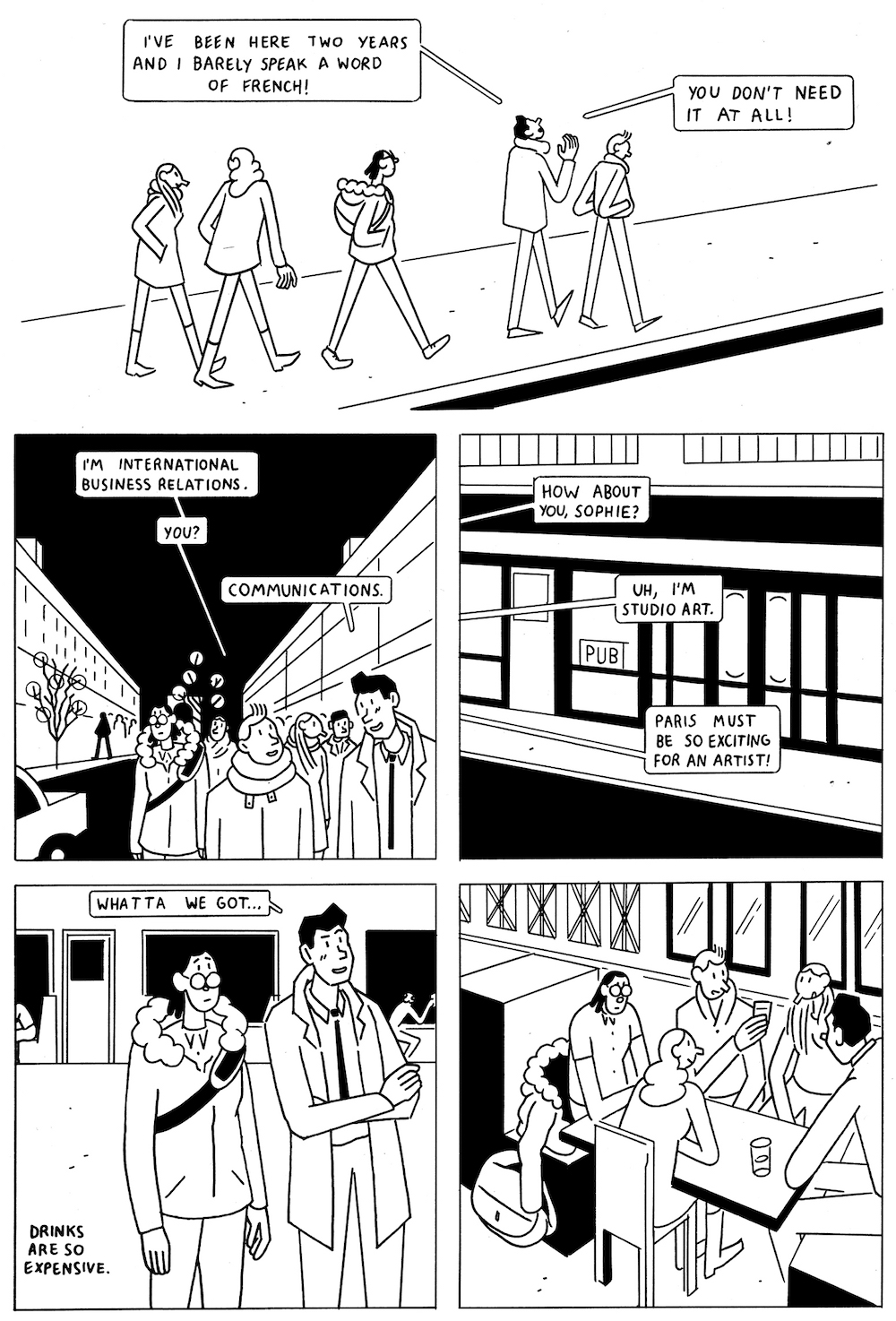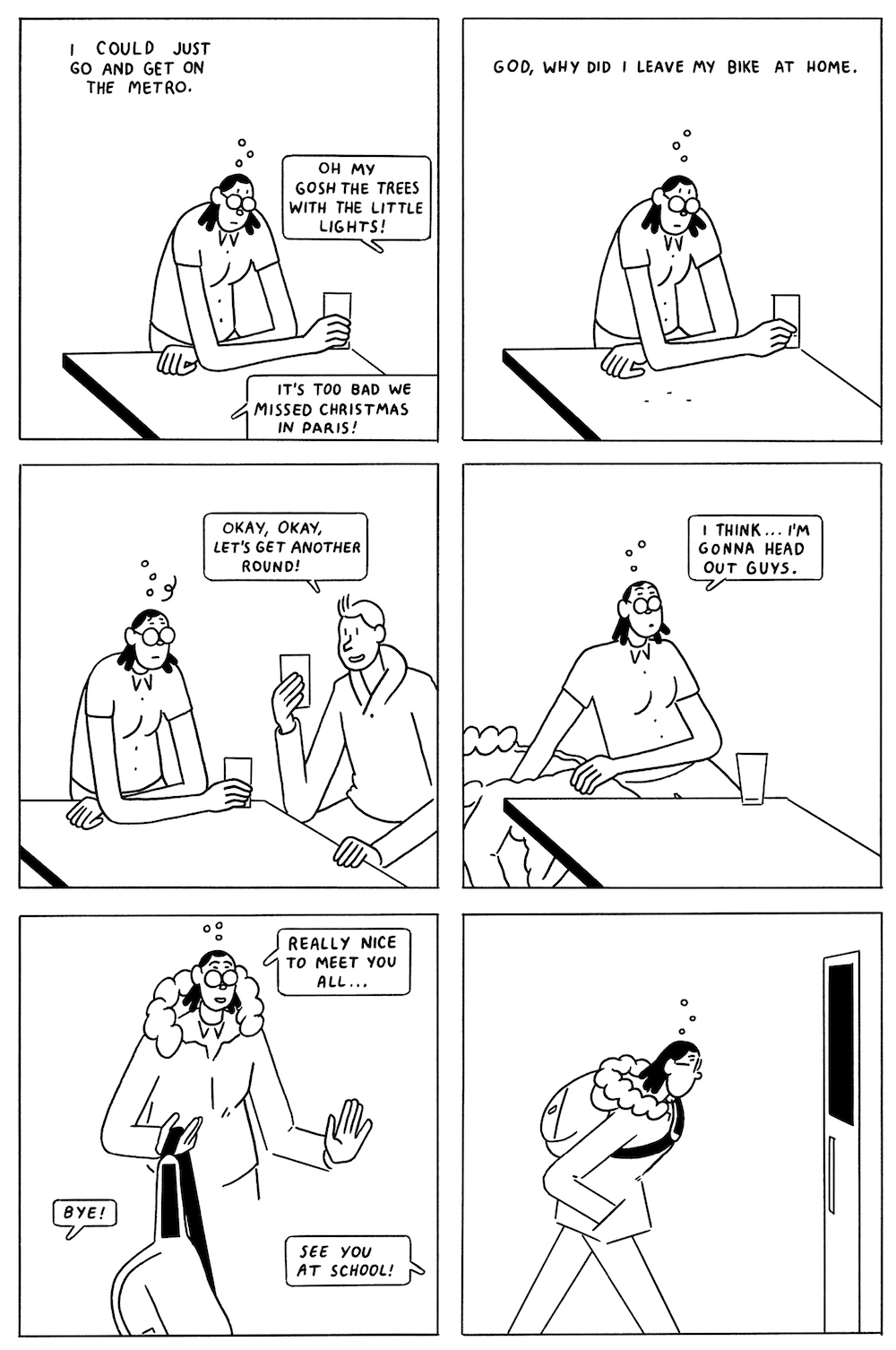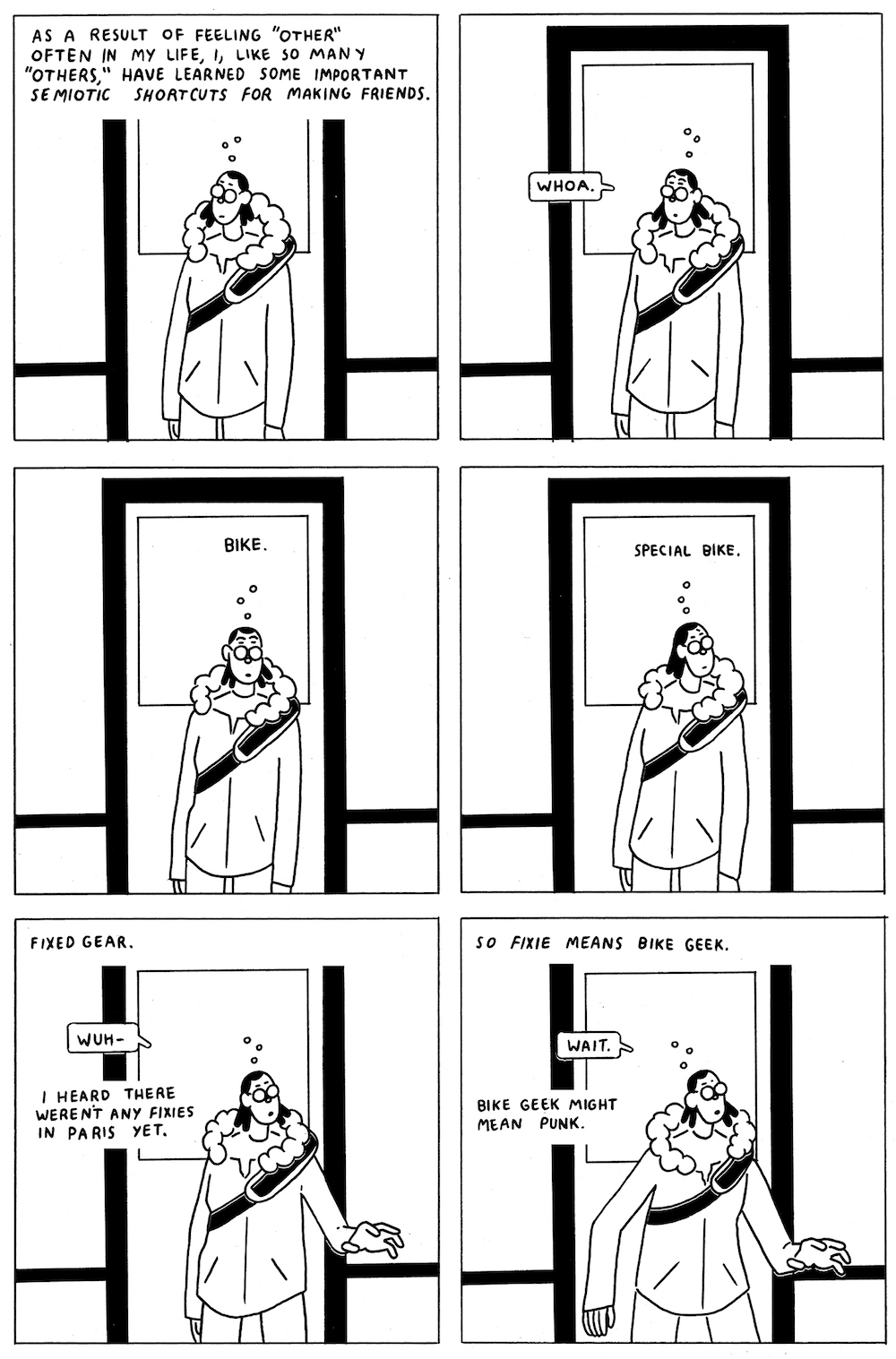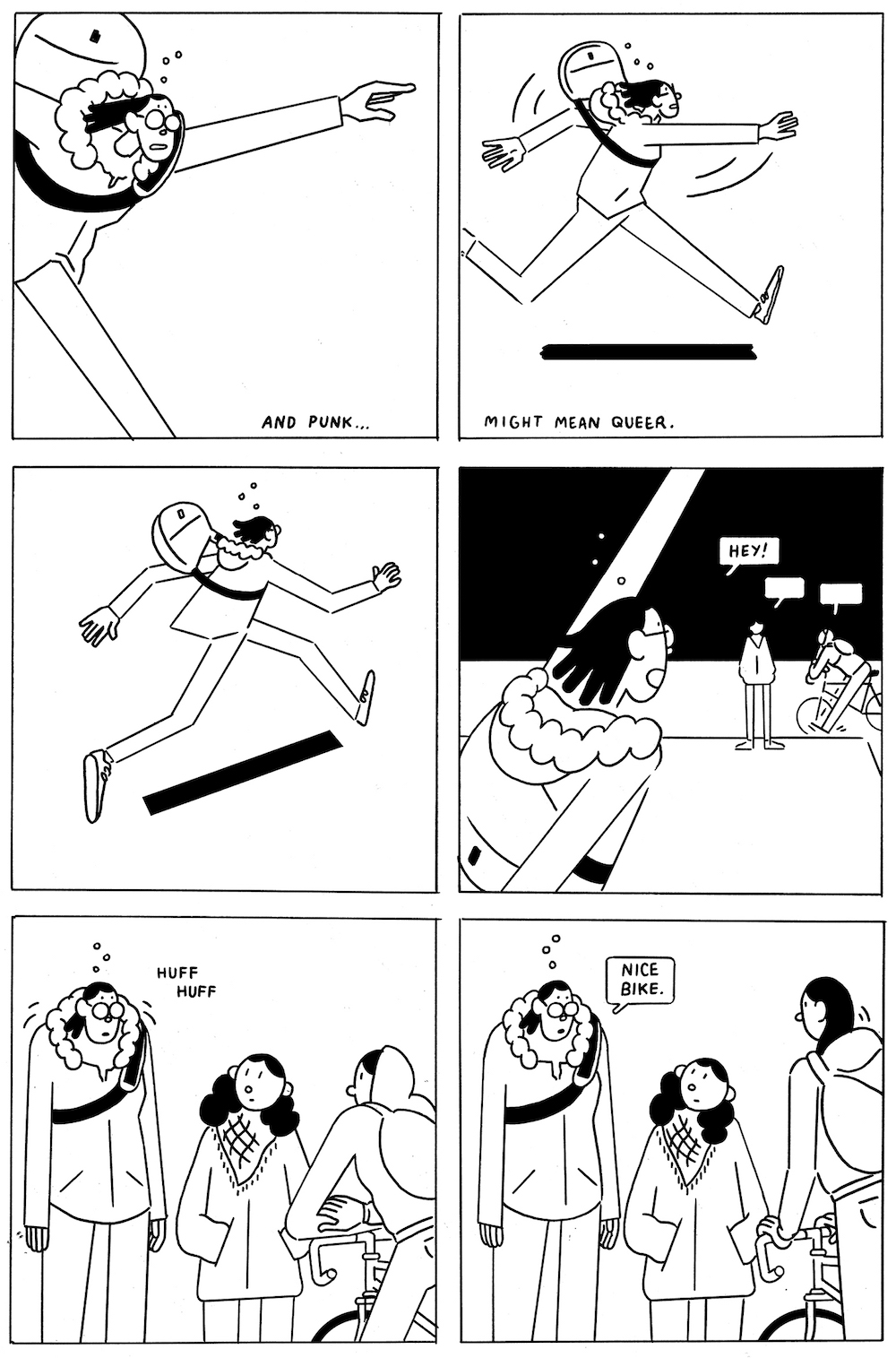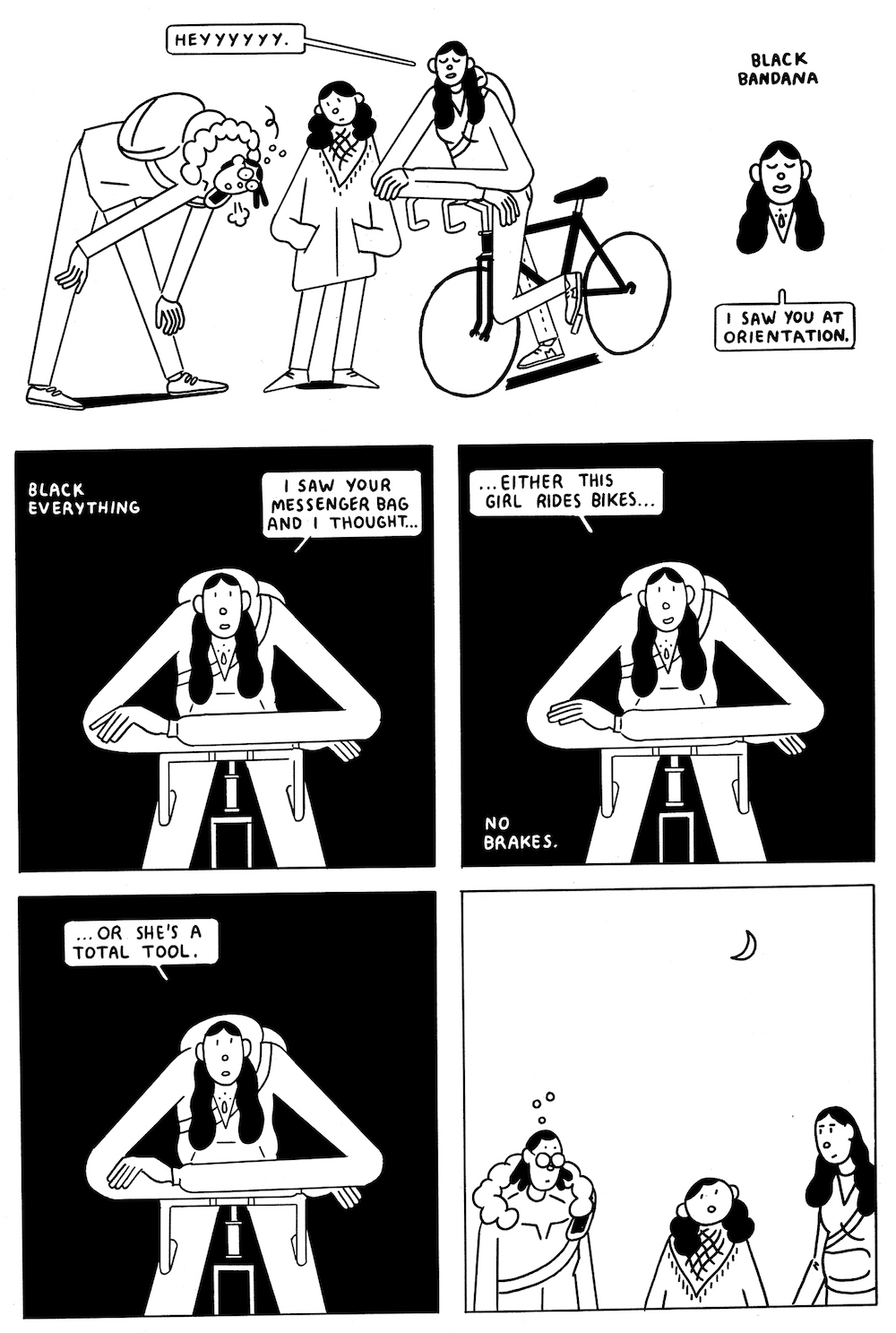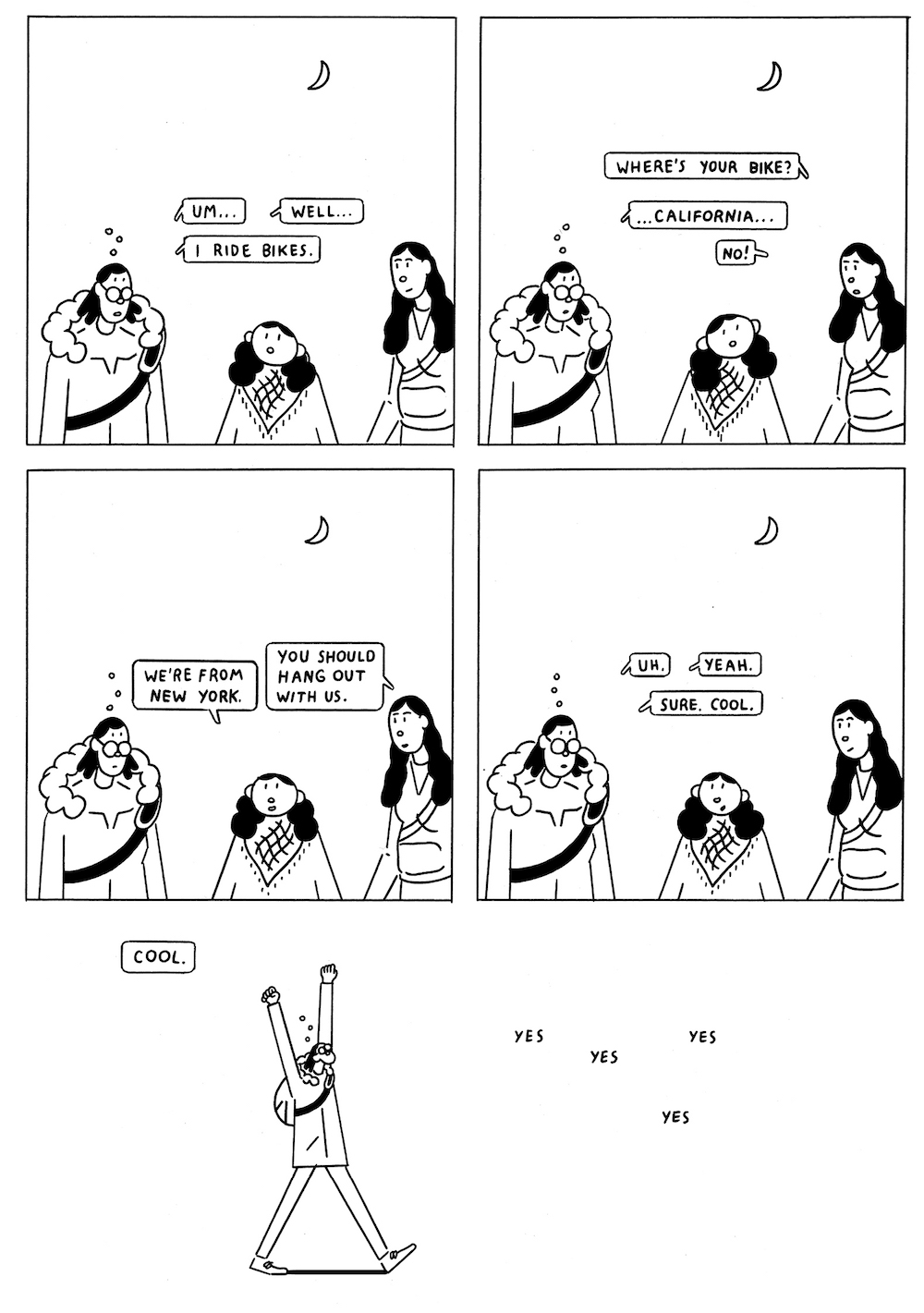 Sophie Yanow is an artist and writer based in the San Francisco Bay Area. The Contradictions is her first book with Drawn & Quarterly, the web comic of which won an Eisner Award and was nominated for the Ringo and Harvey awards. Yanow is also the author of What Is a Glacier? and War of Streets and Houses. Her comics have appeared in The New Yorker, the Guardian, the Los Angeles Review of Books, and The Nib. She has been a MacDowell Fellow, and her translation of Dominique Goblet's Pretending Is Lying received the Scott Moncrieff Prize for translation from French. Yanow has taught at the Center for Cartoon Studies, the New Hampshire Institute of Art, and The Animation Workshop in Denmark.
The Contradictions, by Sophie Yanow, was published in September. Excerpt courtesy of Drawn & Quarterly.