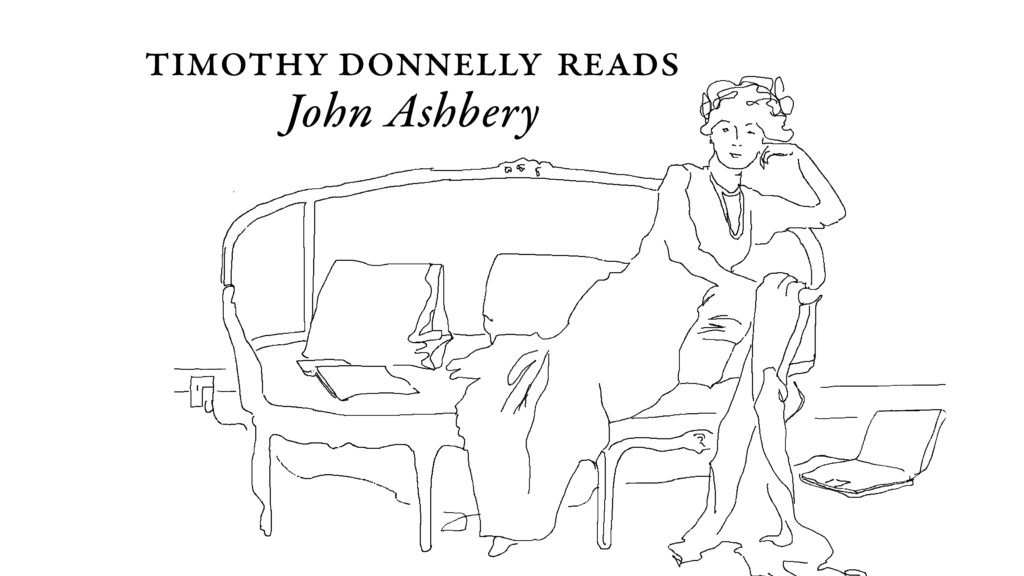 In this series of videograms, poets read and discuss the poems getting them through these strange times—broadcasting straight from their couches to yours. These readings bring intimacy into our spaces of isolation, both through the affinity of poetry and through the warmth of being able to speak to each other across the distances.
"Rain Moving In"
by John Ashbery
Issue no. 90 (Winter 1983)
The blackboard is erased in the attic
And the wind turns up the light of the stars,
Sinewy now. Someone will find out, someone will know.
And if somewhere in this great planet
The truth is discovered, a patch of it, dried, glazed by the sun,
It will just hang on, in its own infamy, humility. No one
Will be better for it, but things can't get any worse.
Just keep playing, mastering as you do the step
Into disorder this one meant. Don't you see
It's all we can do? Meanwhile, great fires
Arise, as of haystacks aflame. The dial had been set
And that's ominous, but all your graciousness in living
Conspires with it, now that this is our home:
A place to be from, and have people ask about.
Timothy Donnelly's most recent publications include The Problem of the Many (Wave, 2019) and The Cloud Corporation (Wave, 2010), winner of the 2012 Kingsley Tufts Poetry Award. A Guggenheim Fellow, he is currently director of poetry in the writing program at Columbia University School of the Arts and lives in Brooklyn with his family.