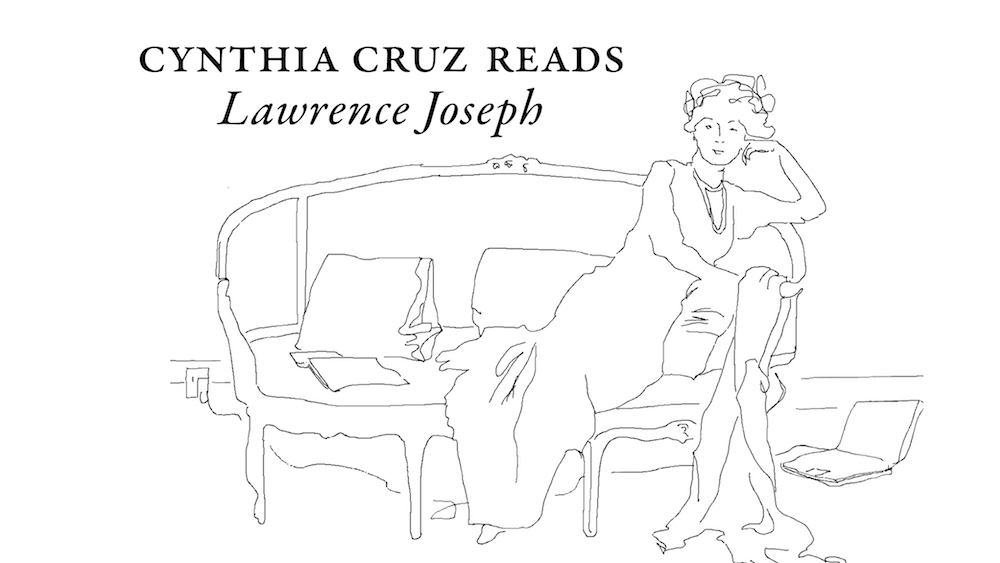 In our new series of videograms, poets read and discuss the poems getting them through these strange times—broadcasting straight from their couches to yours. These readings bring intimacy into our spaces of isolation, both through the affinity of poetry and through the warmth of being able to speak to each other across the distances.
"BODY. HISTORY. EVIL. GOD. HUMAN."
by Lawrence Joseph
Issue no. 229 (Summer 2019)
i.
So it is, the chaos
contracted

in an unfolding scene
in five sentences:

Body. History. Evil. God. Human.

ii.
But what ideas,
in what facts? Inside the sun

the heat is sucking
the soil's moisture,

a blue-and-red
Diet Pepsi logo is imprinted

on a lobster's claw,
flashes of lightning, steady rains

complicating the identification
of bodies

charred
to bones,

Town of Paradise a fire zone,
anywhere is everywhere.
And in another intensity the Great
Migrations of Peoples,

ecocidal petro-
capitalist qualitative

destruction,
every cubic meter

of the planet's air,
inch of its surface,

drop of water,
affected;

and, now,
endless

wars,
and proliferating sorrows.
Cynthia Cruz is the author of six collections of poetry and a collection of essays, Disquieting: Essays on Silence (2019). She is the Kowald Visiting Writer in Poetry for the M.F.A. creative writing program at the City College of New York. Cruz also teaches at Sarah Lawrence College and in the Columbia University graduate writing department.