Michael DeForge's new book Familiar Face imagines a society in which the acceleration of capitalism has reached a feverish peak. In the name of optimization, the world is constantly reshaping itself. Citizens wake each morning in unfamiliar bodies, their features wholly transformed; the map shuffles weekly, sometimes even daily, resulting in inescapable culs-de-sac and sudden dead ends. "The street you were driving on," the narrator remarks, "would fold in on itself without any warning." The nature of these mandatory updates remains shrouded in mystery, though they're conducted under the guise of progress. In the excerpt below, the protagonist of the book returns home from her job, contends with her new bodies, and stumbles across an old photo album labeled "Long Weekend."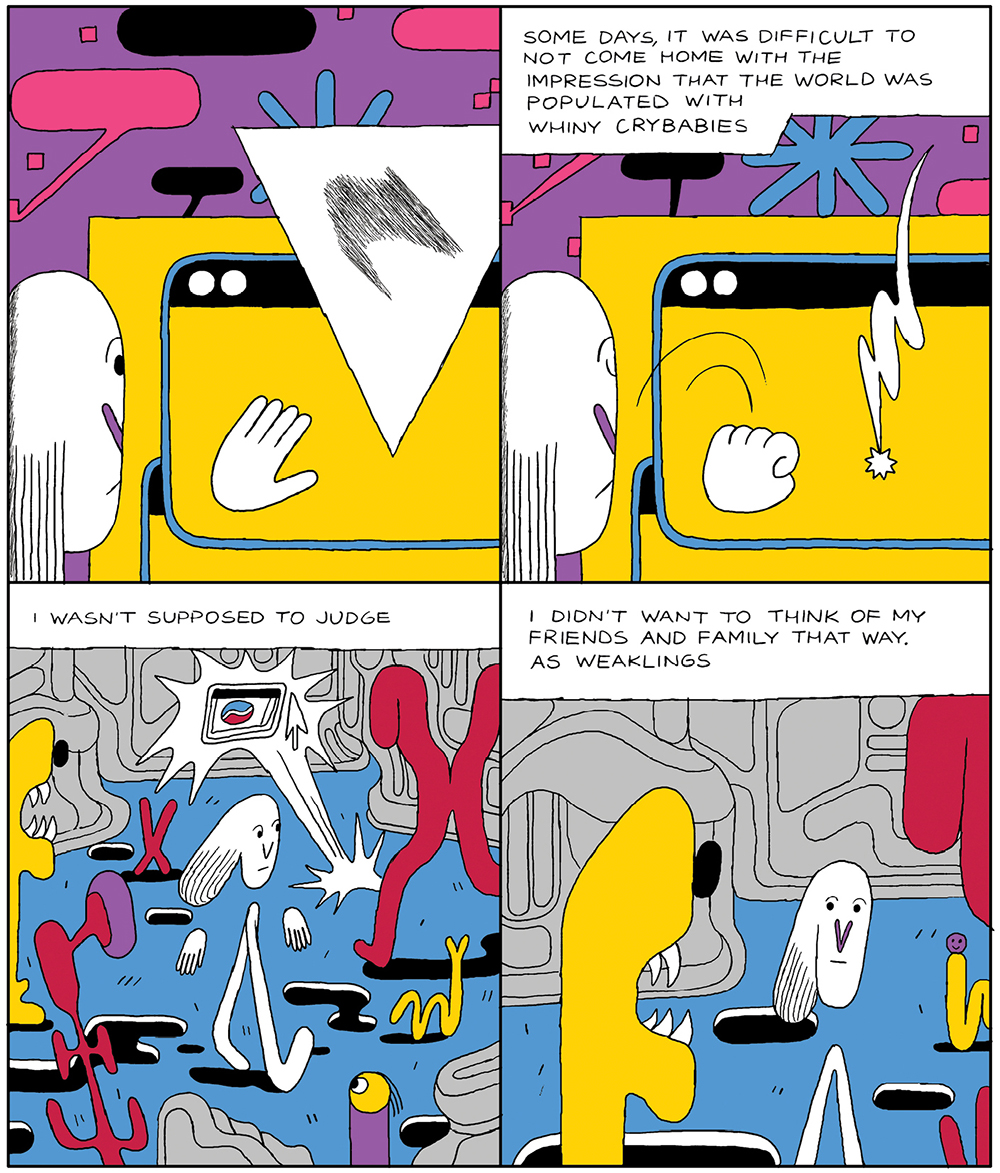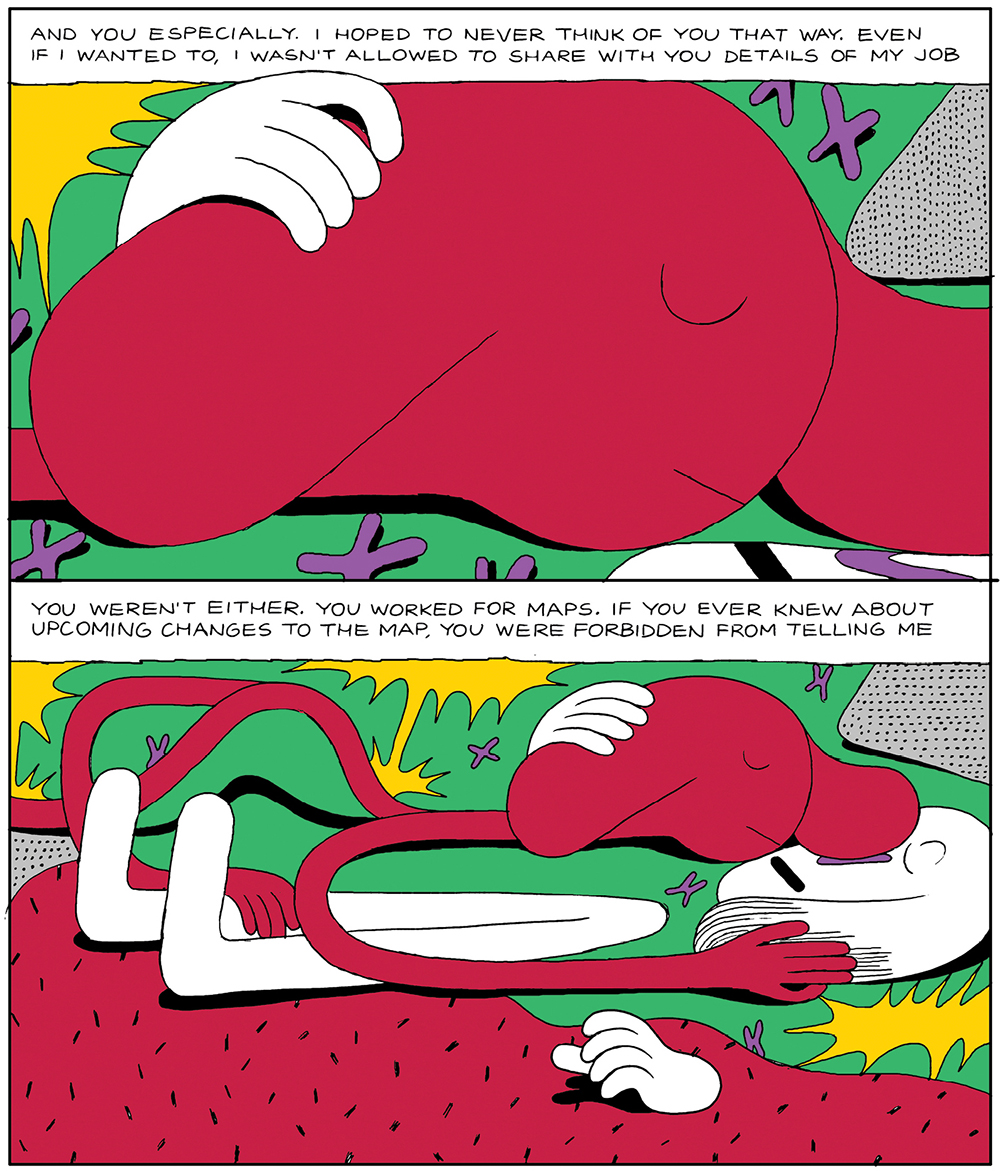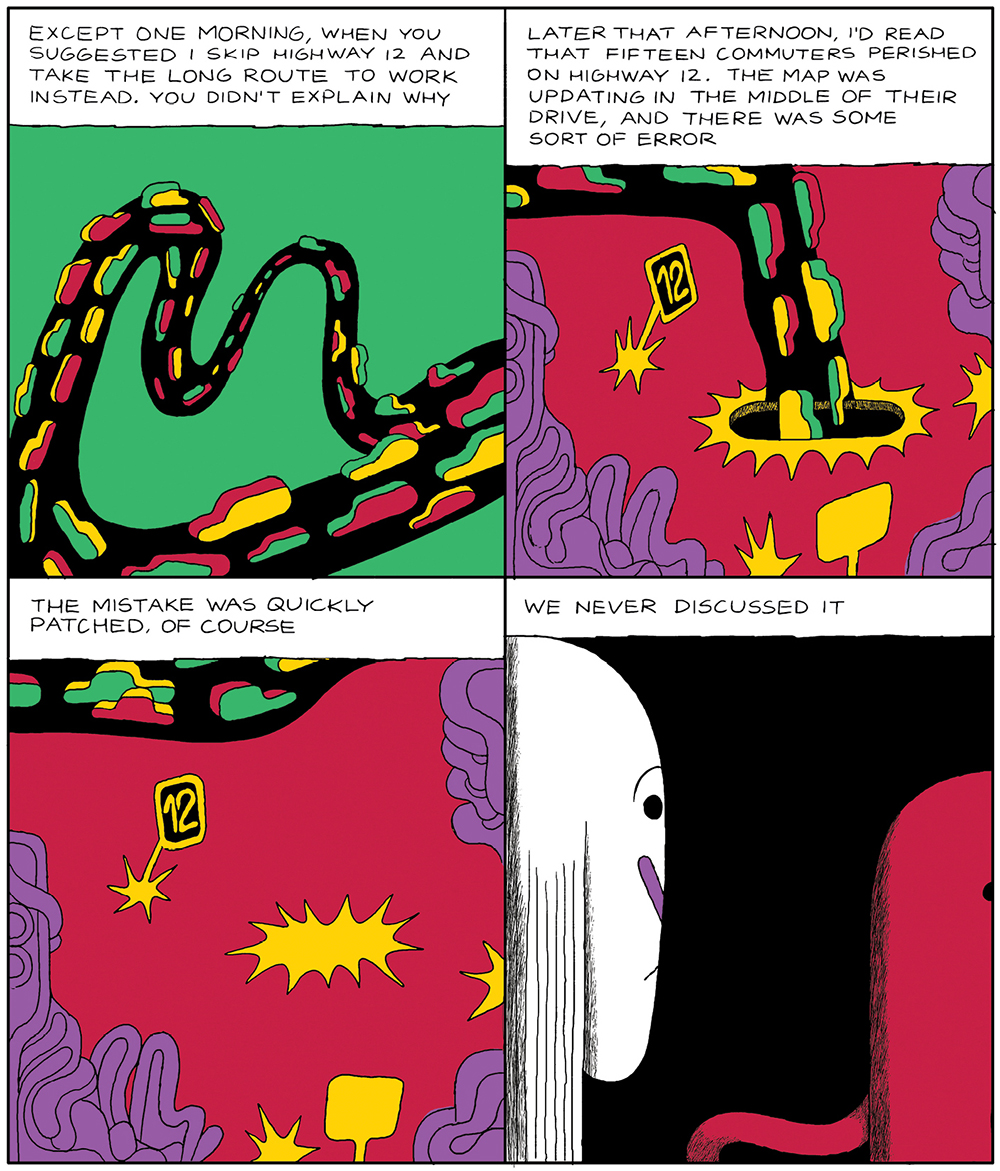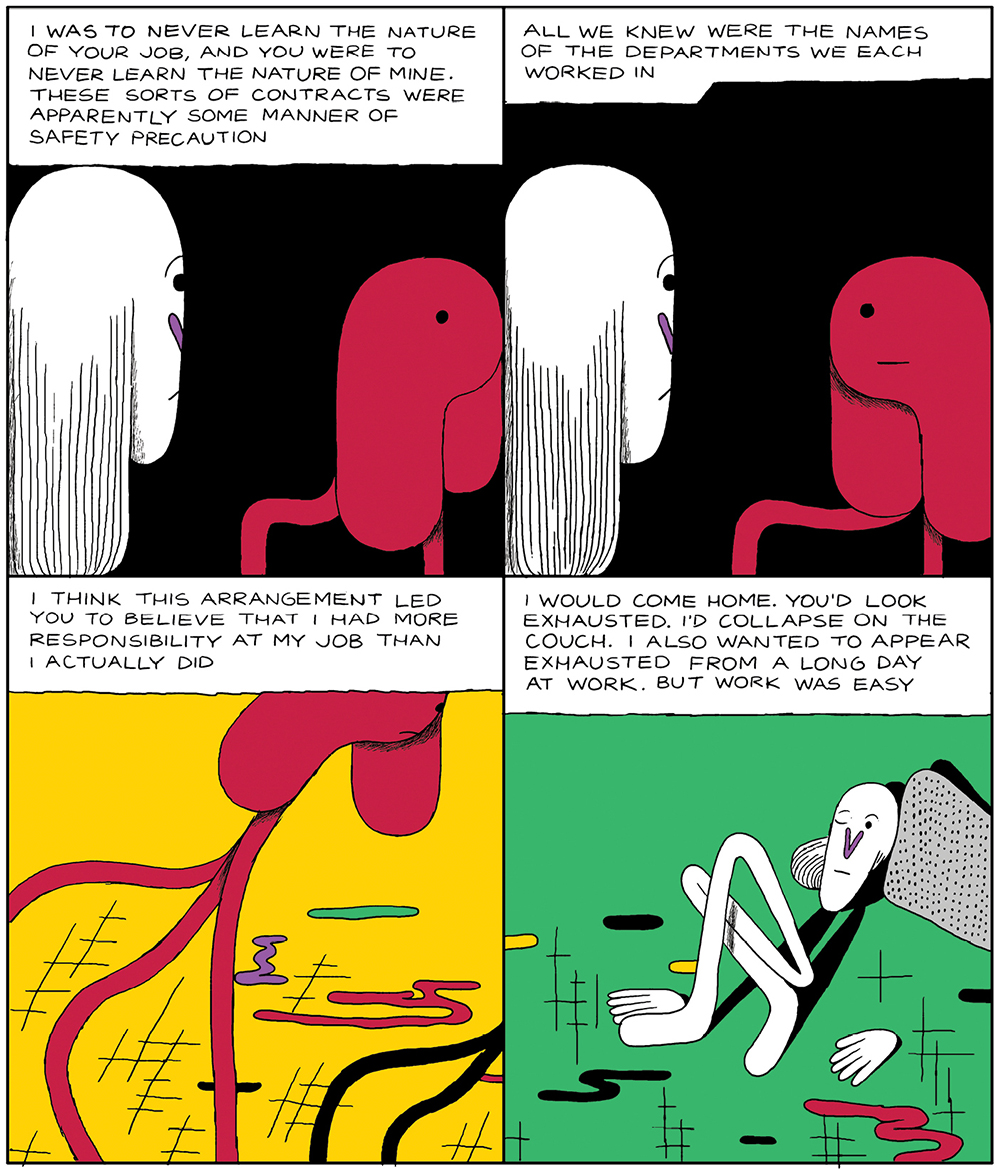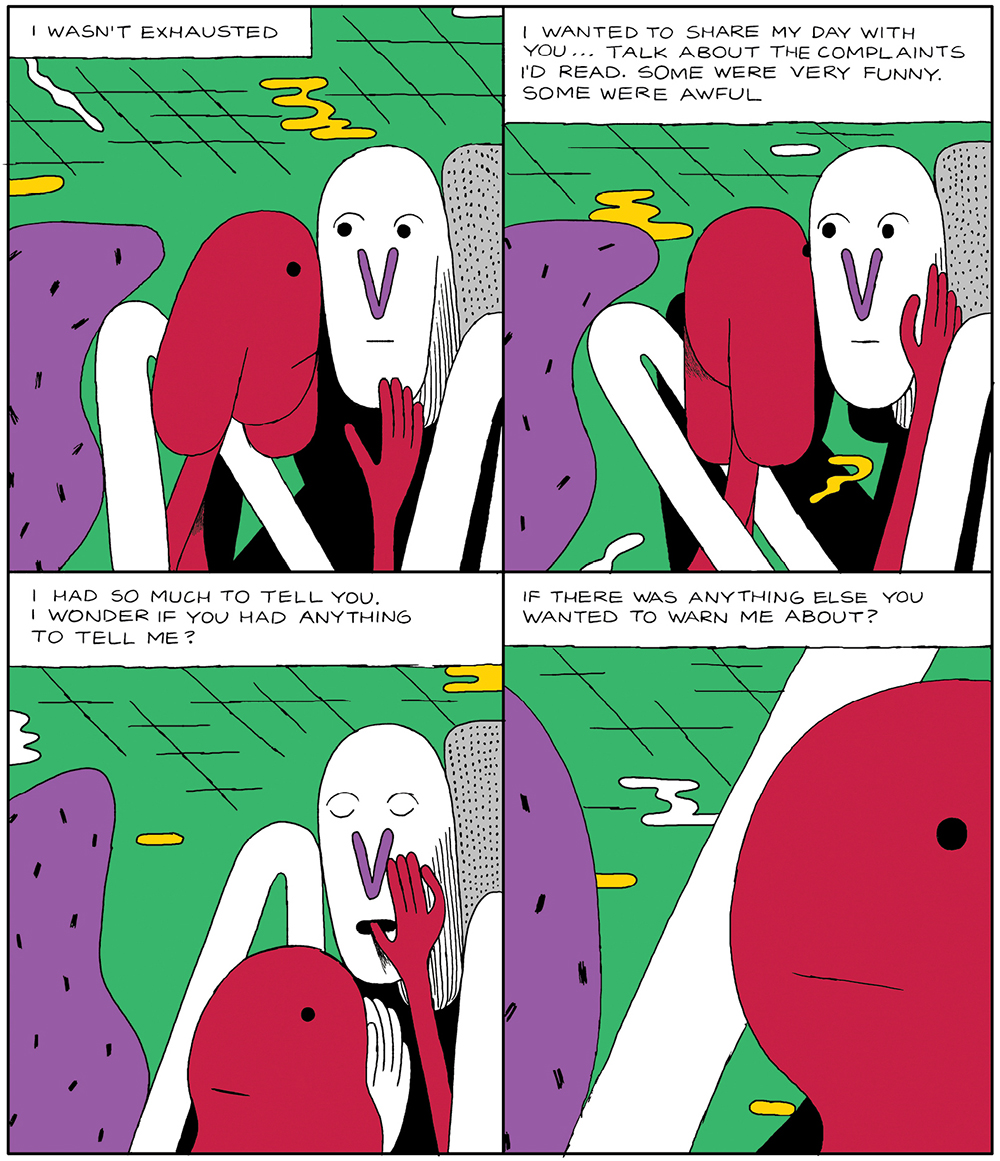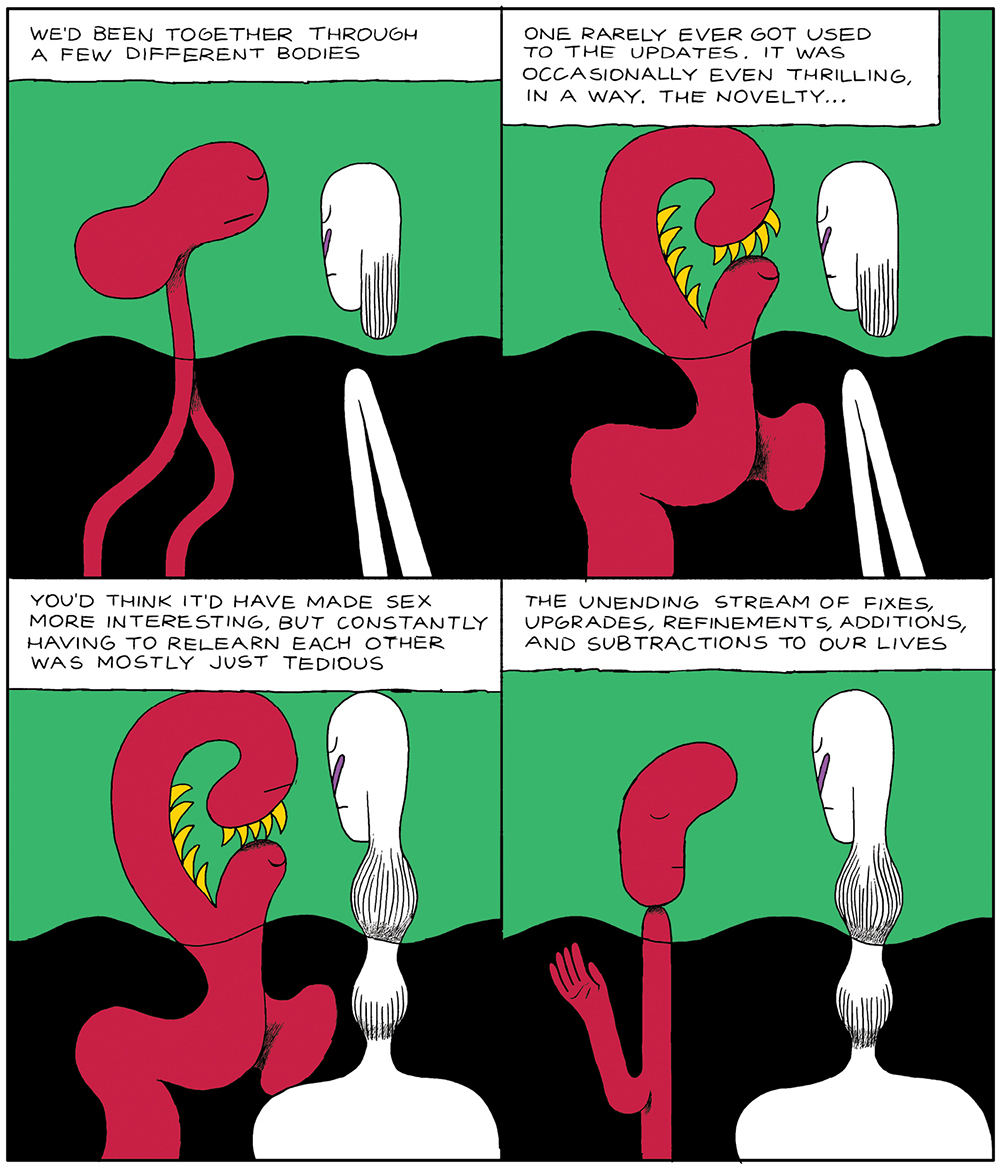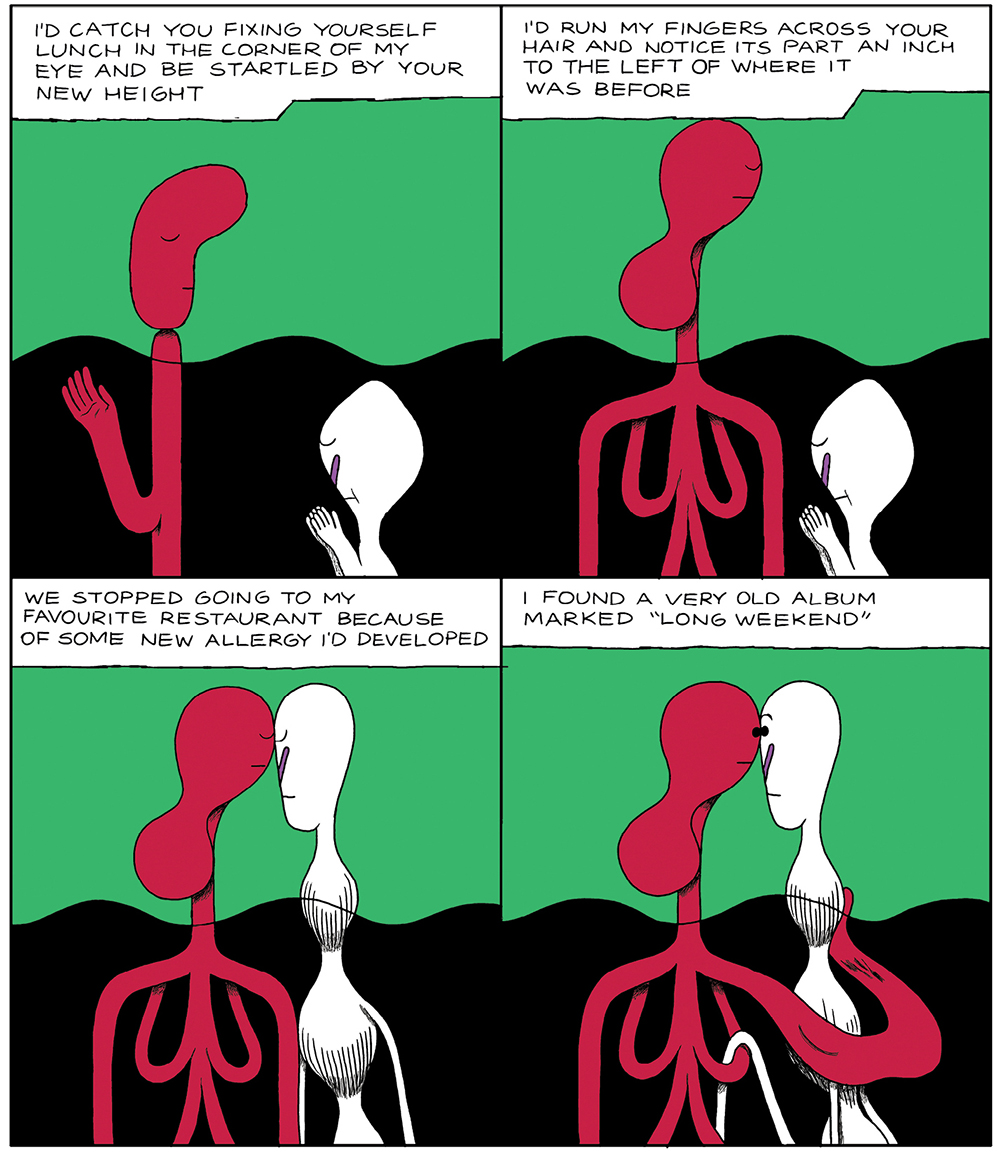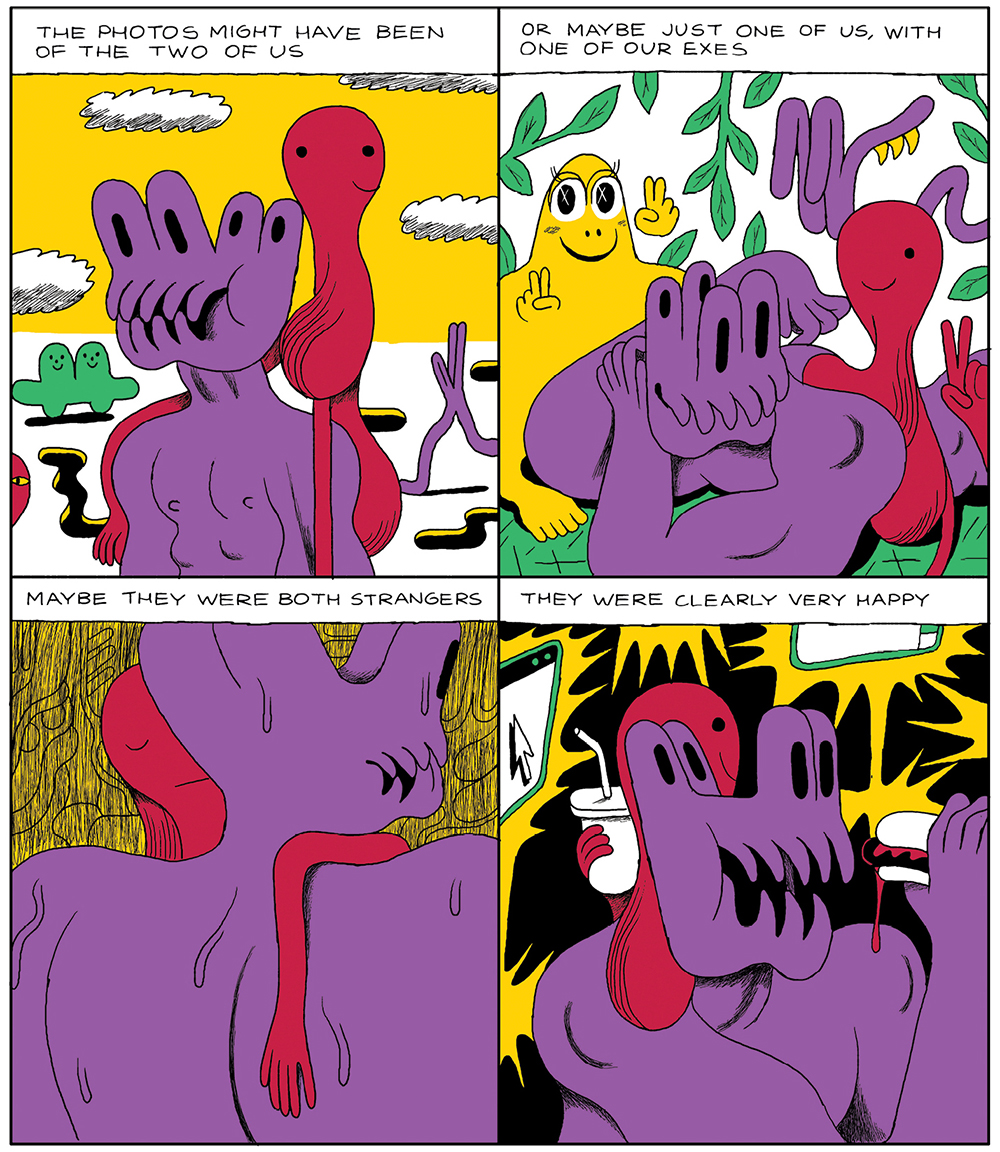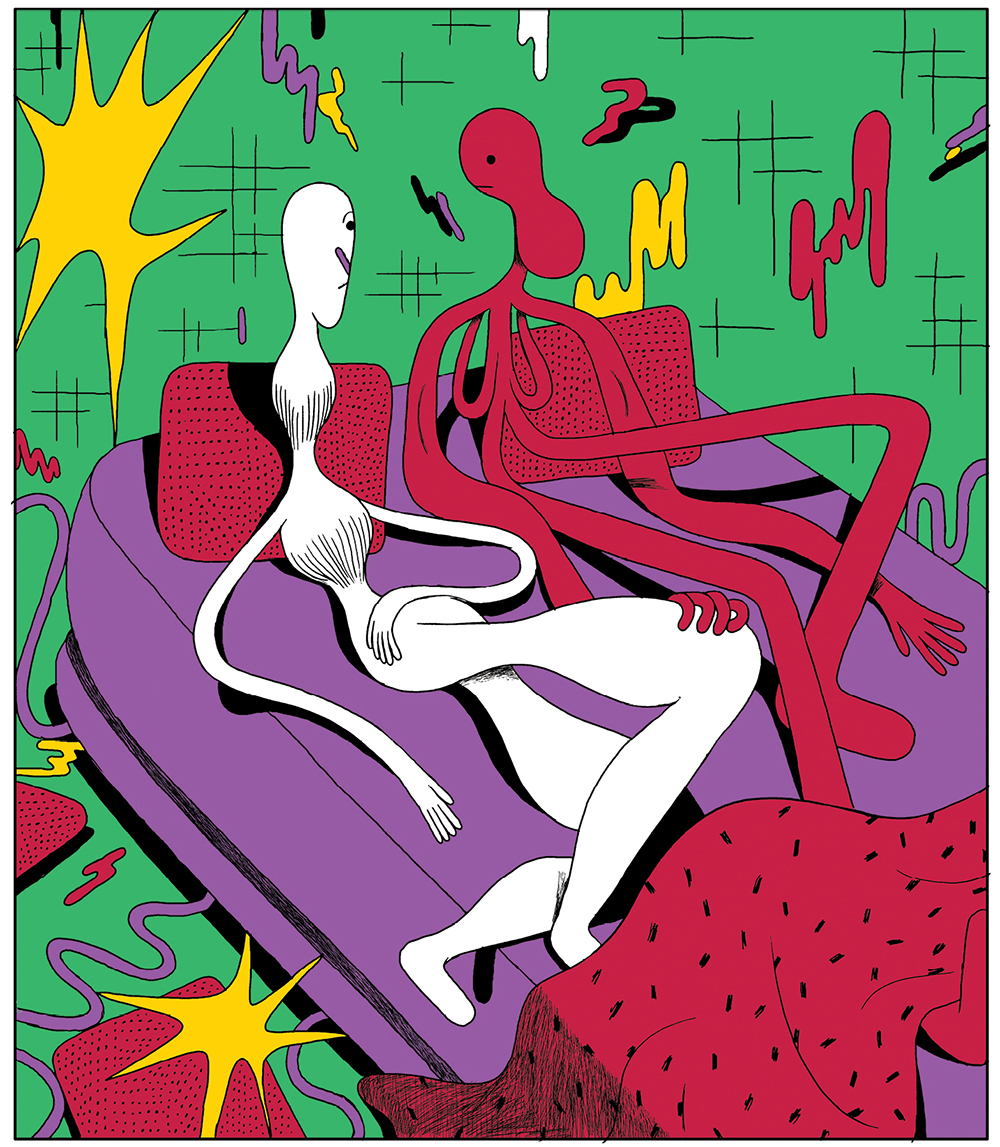 Michael DeForge was born in 1987 and is currently on a treadmill.
Familiar Face, by Michael DeForge, is in stores now. Excerpt courtesy Drawn & Quarterly.