Every week, the editors of The Paris Review lift the paywall on a selection of interviews, stories, poems, and more from the magazine's archive. You can have these unlocked pieces delivered straight to your inbox every Sunday by signing up for the Redux newsletter.
This week at The Paris Review, we're weeping over the alliums in our archive. Read on for Jane and Michael Stern's Art of Nonfiction interview, Aleksandar Hemon's short story "Fatherland," and Sue Kwock Kim's poem "Monologue for an Onion."
If you enjoy these free interviews, stories, and poems, why not subscribe to The Paris Review and read the entire archive? You'll also get four new issues of the quarterly delivered straight to your door. And don't forget to listen to Season 2 of The Paris Review Podcast!
Jane and Michael Stern, The Art of Nonfiction No. 8
Issue no. 215 (Winter 2015)
We were eating in all these road-food places, which didn't have a name then. There wasn't the concept of "road food"—there were just these little mom-and-pop cafés, and we kept a little notebook of these places.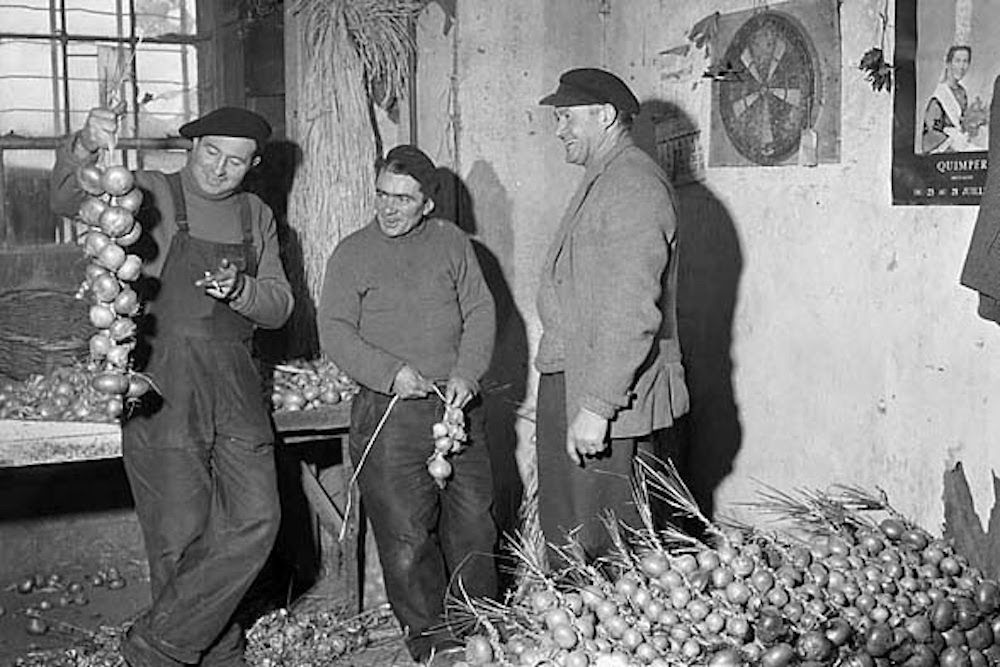 Fatherland
By Aleksandar Hemon
Issue no. 162 (Summer 2002)
The train was much too salty: the Soviet masses everywhere, wearing the expression of routine despair: women with bulky bundles huddled on the floor; stertorous men prostrate up on the luggage racks; the sweat, the yeast, the ubiquitous onionness; the fading maps of the Soviet lands on the walls; the discolored photos of distant lakes; the clattering and clanking and cranking; the complete, absolute absence of the very possibility of comfort. I survived only because I followed Jozef, who cheerfully moved through the crowd, the sea of bodies splitting open before him. We found some standing space in the compartment populated solely by our schoolmates.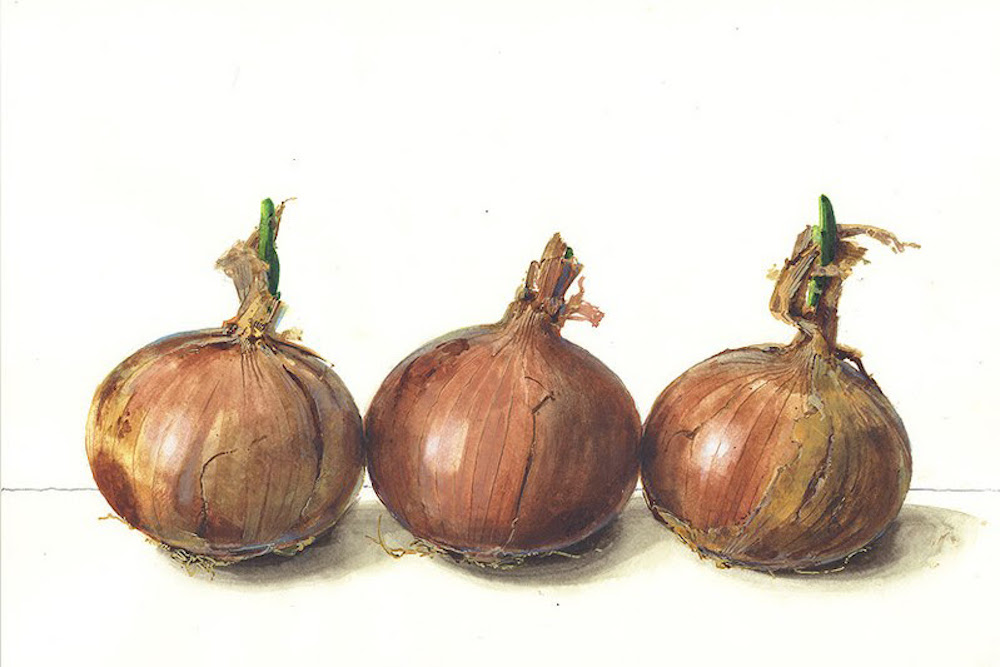 Monologue for an Onion
By Sue Kwock Kim
Issue no. 148 (Fall 1998)
I do not mean to make you cry.
I mean nothing, but this has not stopped you
From peeling away my flesh, layer by layer.

The tears clouding your eyes as the table fills
With husks, ripped veils, all the debris of pursuit.
Poor deluded human: you seek my heart …
If you like what you read, get a year of The Paris Review—four new issues, plus instant access to everything we've ever published.