Every week, the editors of The Paris Review lift the paywall on a selection of interviews, stories, poems, and more from the magazine's archive. You can have these unlocked pieces delivered straight to your inbox every Sunday by signing up for the Redux newsletter.
Valentine's Day may be long past, but this week at The Paris Review, we're still preoccupied with the wretchedness of desire. Read on for Simone de Beauvoir's Art of Fiction interview, Akhil Sharma's short story "The Well," and Randall Mann's poem "Evidence."
If you enjoy these free interviews, stories, and poems, why not subscribe to The Paris Review and read the entire archive? You'll also get four new issues of the quarterly delivered straight to your door. And don't forget to listen to Season 2 of The Paris Review Podcast!
Simone de Beauvoir, The Art of Fiction No. 35
Issue no. 34 (Spring–Summer 1965)
DE BEAUVOIR

Love is a great privilege. Real love, which is very rare, enriches the lives of the men and women who experience it.

INTERVIEWER

In your novels, it seems to be the women—I'm thinking of Françoise in She Came to Stay and Anne in The Mandarins—who experience it most.

DE BEAUVOIR

The reason is that, despite everything, women give more of themselves in love because most of them don't have much else to absorb them. Perhaps they're also more capable of deep sympathy, which is the basis of love. Perhaps it's also because I can project myself more easily into women than into men. My female characters are much richer than my male characters.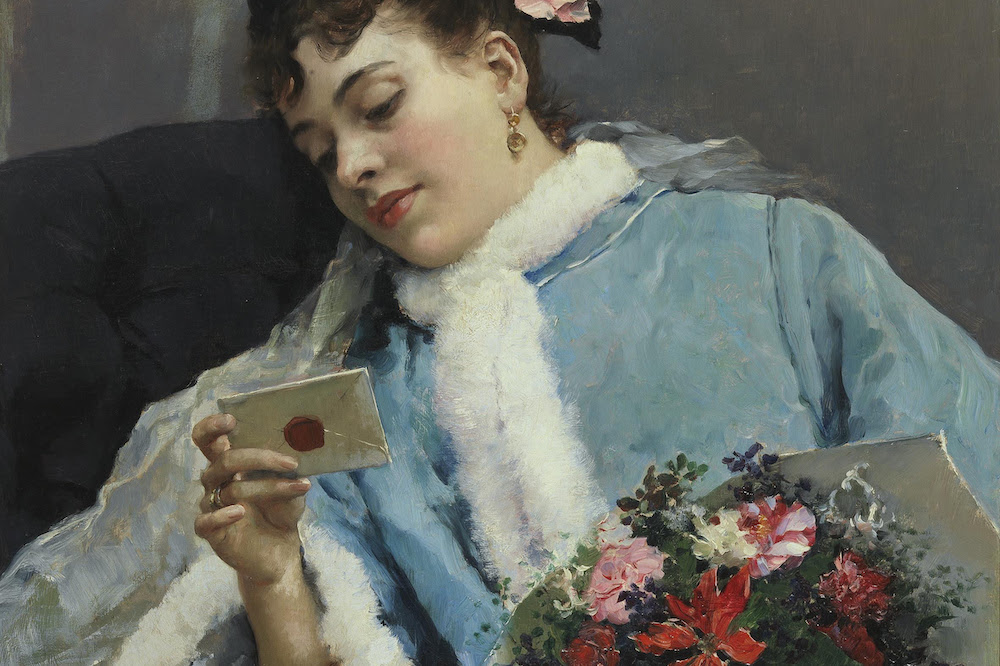 The Well
By Akhil Sharma
Issue no. 218 (Fall 2016)
Betsy agreed to meet with us—me and my mother. We sat on her white sofa in the living room, and she placed a tray of tea and cookies on the coffee table. When I had called her to ask if I could see her, she had said, "I am so angry," and her voice had been hard. "You didn't behave like a good man. I should have done something to take care of myself, but you didn't act like a good person." Now, she was polite. She told my mother how nice it was to meet her.
Evidence
By Randall Mann
Issue no. 163 (Fall 2002)
… I dreamed of men whom I could not impress.
Blue is the evidence of what I do,

the letter here that ends in I love you.
My prose was from the heart, my heart a mess.
This is the past, and so it must be true

I lacked the guts to send it off—I knew
of certain things that one should not confess.
Blue is the evidence of what I do.
This is the past, and so it must be true.
If you like what you read, get a year of The Paris Review—four new issues, plus instant access to everything we've ever published.